First Set of Winners Emerge in Union Bank's Save & Win Palli Promo 2 
Leading financial institution Union Bank of Nigeria has rewarded the first set of winners in the second edition of its Save & Win Palli promo. 
The first live draw of this season, which took place at Union Bank's Head office in Lagos, saw 50 customers win cash prizes of ₦105,000 each. The winners were selected randomly through a transparent, and electronically generated draw supervised by relevant regulatory bodies.
Save & Win Palli Promo is a nationwide campaign aimed at rewarding customers with cash prices and other exciting gifts worth over N55,000,000. The goal is to encourage and promote a healthy savings culture. The promo is open to new and existing customers who save a minimum amount of N10,000 monthly.
Savers who qualify to participate in the monthly draws stand a chance to win N105,000 each, while 5 winners will go home with N500,000 each in two of the quarterly draws. One lucky customer will snag the star price of N5,000,000 during the grand finale set to hold in December alongside other consolation prices.
Speaking concerning the draw, the Head of Retail Deposits at Union Bank, John Obichie, said: "Union Bank is pleased to reward our customers through initiatives like this that encourage them to save. This promo was introduced to support our customers during these trying times and to reward them for being consistent with their saving habits.
The savings promo which kicked off in July will run until the end of the year and will see more winners emerge during the monthly, quarterly and end-of-year draws so there's still a chance to participate and win!
If you are an existing Union Bank customer you can continue to top up your savings in multiples of N10,000 monthly to increase your chances of winning.
Prospective customers can download the UnionMobile app on their mobile phones to open an account or they can simply walk into any Union Bank branch. To reactivate existing accounts, returning customers can call the 24-hour Contact Centre on 07007007000 or also visit any of Union Bank's branches across the country.
For more updates on the Save & Win Palli promo, follow Union Bank on Twitter, Facebook, and Instagram.
Update On Black Market Dollar To Naira Exchange Rate Today 28th September 2022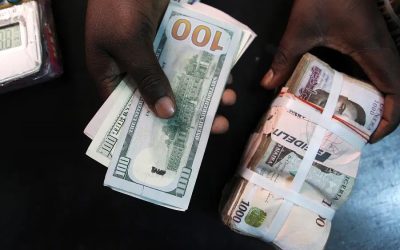 The dollar to Naira Exchange rate at both the black market and aboki fx today, 28th September 2022. The exchange rate is between ₦708 and ₦725. You convert your dollar to Naira at these rates, or you convert your dollar to Naira at the most recent black market or parallel market rate.
Nigerians prefer to exchange foreign currency, particularly dollars to Naira, on the black market since the conversion rate is much higher than what the bank offers.
How Much is Dollar to Naira and the official Exchange Rate today, 28th September 2022?
Please keep in mind that the Central Bank of Nigeria (CBN) does not recognize the parallel market (black market) and has recommended individuals interested in Forex contact their respective banks before proceeding.
The parallel exchange rate (black market rate) is always different from the CBN rate. The exchange rate between the US dollar and the Nigerian Naira significantly impacts the Nigerian economy.
As the Naira falls in value, inflation takes over the economy, which usually impacts the inhabitants. The Central Bank has stated that the Nigerian economy needs a significant turnaround and has asked Nigerians to work toward this goal, such as increasing exports.
The black market rate for dollars is frequently higher than the Central Bank of Nigeria (CBN). The CBN Exchange rate is the rate at which you can purchase or sell dollars for Naira on the CBN dollar-to-naira website, cbn.gov.ng.
The dollar to naira bank rate is the rate you use when you buy something from a foreign website with your Naira MasterCard or Debit card from a Nigerian bank. These rates are almost always cheaper than those available on the black/parallel market.
Here are some of the causes of the dwindling dollar to naira exchange rate.
Inflation Rates: It is well known that inflation directly impacts black market exchange rates. If the Nigerian economy can be stabilized and inflation is brought under control, the naira will benefit; however, if the naira continues to fall, it may indicate that food and other necessities are becoming more expensive daily.
Interest Rates: Another tool to keep an eye on is interest rates. If the interest rate at which banks lend money rises, it would harm the economy, causing it to contract and, as a result, the value of the naira to fall.
Government Debt: National debt can impact investor confidence and, as a result, the influx of funds into the economy. If inflows are high, the naira exchange rate will rise in favour of the naira.
Speculators: Speculators frequently impact the naira-to-dollar exchange rate. They stockpile money in anticipation of a gain, causing the naira to plummet even lower.
Conditions of Trade: Favorable trade terms will increase the value of the naira to the dollar, although Nigeria is currently experiencing a trade deficit. Everything comes from China, India, and the majority of Asian countries.
Disclaimer: JomogNews Nigeria does not set or determine forex rates. The official NAFEX rates are obtained from the website of the FMDQOTC. Parallel market rates (black market rates) are obtained from various sources including online media outlets. The rates you buy or sell forex may be different from what is captured in this article.
FIRSTBANK PARTNERS VERVE INTERNATIONAL, MAKES CUSTOMERS MILLIONAIRES IN THE FIRSTBANK VERVE CARD PROMO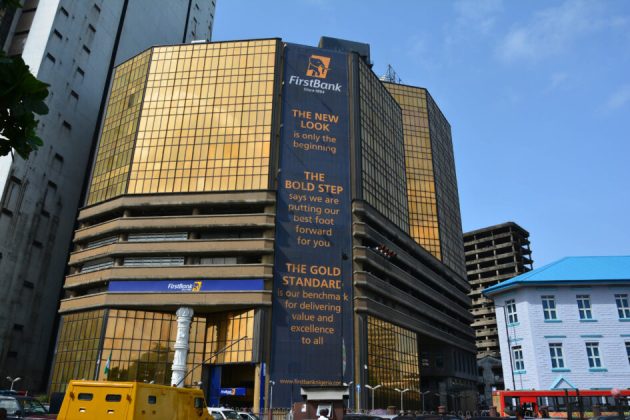 In partnership with FirstBank – Nigeria's premier and leading financial inclusion services provider – Verve International, Africa's leading payment technology and card business, has launched its third National Consumer promo designed to reward users of FirstBank verve card with exciting gifts and cash prizes to appreciate their patronage and use of the card to carry-out their electronic banking transactions.
The ongoing 2-month promo will end on 30 October 2022 as 20 customers (10 customers per month) with the highest transaction count during the promo will be made millionaires, winning the sum of N1 million each. Also, N20,000 will be won by 25 customers monthly.
On the other hand, 2620 FirstBank verve cardholders that double their transactions every week, stand a chance to enjoy 10% cashback capped at N2,000 per customer.
Speaking on the promo Chuma Ezirim, Group Executive, e-Business & Retail Products, FirstBank said "we appreciate our partnership with Verve Card through the years; a partnership of empowerment and opportunities which include growing the economy, supporting new businesses and preventing unemployment. FirstBank verve card holders are encouraged to keep using their cards as it is a card offering that promotes safe, convenient and rewarding digital banking experience with 20 customers standing a chance to be millionaires at the end of the promo."
Verve card is a secure debit card that allows cardholders to conveniently meet their daily financial needs such as payment for goods and services, airtime recharge, bill payments, funds transfer, etc. Verve card is accepted across all ATMs, POS, Web and Mobile Platforms in Nigeria.
The promo is also opened to new verve cardholders as non-verve cardholders are encouraged to visit the nearest FirstBank branch today to pick up a Verve card and start getting rewarded!
Only recently, FirstBank – in partnership with Verve – rewarded over 2601 FirstBank verve cardholders with various prizes; including N20,000 cash prize, N10,000 cash prize, N10,000 worth of airtime; power generating sets, refrigerator, cooking gas, smart TV and the grand prize of a brand-new car to a lucky winner.
Naira Appreciates Slightly Against Dollar, Exchanges At 436.33 To Dollar
The Naira on Monday appreciated slightly against the dollar at the Investors and Exporters window, exchanging at 436.
The rate signifies a 0.08 percent appreciation compared to the N436.33 for which the dollar exchanged earlier on September 23.
The open indicative rate closed at N435.67 to the dollar.
An exchange rate of N441 to the dollar was the highest rate documented within Monday's trading before it later settled at N436.
The Naira was sold for as low as N423 to the dollar within Monday's trading.
A total of 78.10million dollars was traded at the official Investors and Exporters window on Monday.
This is coming after the Naira had lost slightly to the dollar a few days ago.