Sterling Premieres Anthology Of Nigerian Literature With Farafina
Sterling Bank Plc has collaborated with Farafina Books, Nigeria's leading independent literary publishers, to launch a premier anthology of the best of Nigerian writings spanning 200 years, from 1789 to 2018.
The anthology, titled: "A Possible Future," was curated to preserve the gems of Nigeria's literary history, promote a reading culture in the country as well as to support featured authors in the distribution of their timeless books. The 411-page book features some of the best works of 46 literary authors in the country.
Featured authors include Olaudah Equiano, D.O. Fagunwa, Gabriel Okara, Cyprian Ekwensi, Obotunde Ijimere, Chinua Achebe, Duro Ladipo, Chukwuemeka Ike, Christopher Okigbo, Elechi Amadi, Wole Soyinka, Ola Rotimi, J.P. Clark-Bekederemo, Ken Saro-Wiwa, Isidore Okpewho, Mobolaji Adenubi, Buchi Emecheta, Femi Osofisan, Niyi Osundare, Tanure Ojaide, Odia Ofeimun and Ben Okri.
Others are Uzor Maxim Uzoatu, Dulue Mbachu, Ikeogu Oke, Biyi Bandele, Sarah Ladipo Manyika, Aisha Osori, Omolola Ijeoma Ogunyemi, Yemisi Aribisala, Lola Shoneyin, Teju Cole, Yejide Kilanko, Eghosa Imasuen, Chimamanda Ngozi Adichie, Niran Okewole, A. Igoni Barret, Abubakar Adam Ibrahim, Taiye Selasi, Jowhor Ile, Tope Folarin, Lesley Nneka Arimah, Helen Oyeyemi, Uche Okonkwo, Gbenga Adesina and Wale Lawal.
Addressing lovers of literature, authors, influencers, and other stakeholders at the event, Mr. Abubakar Suleiman, Chief Executive of Sterling Bank said the institution decided to collaborate with Farafina on the project because ensuring continued literacy, being a key component of education, is in line with the education component of the bank's HEART strategy. The other sectors are health, agriculture, renewable energy, and transportation.
He said besides this, the Bank has for some time now been supporting the literary arts through the Ake Arts and Books Festival, an initiative of the Book Buzz Foundation, which is driven by Lola Shoneyin, an award-winning writer and poet among others.
Also, in the foreword to the book, Mr. Suleiman noted that, "In the long stretch of time between 1947 when Professor Molly Mahood declared that Nigeria, at the time, had no literature and today, the country's literary tradition has established itself as a force in the world.
"This is not to agree with Mahood that Nigerian literature is only as old as British involvement in the country's affairs. In fact, by the time British colonialism invaded the geographical space that would later become Nigeria, there was already a deep-rooted literary tradition in the north of the region going as far back as the 15th century. So, we had literature long before we practiced the art in the colonial tongue."
He said, "Modern Nigerian literature may have been 'founded' by the English based on an assumption – a falsehood, in fact – but the lie does not have to hold any longer. When we decided to believe in 'A Possible Future,' we did so with the understanding that Nigerian literature was already of age. While its story is still unfolding and the yardage of its potential still vast, nay infinite, the baby Emecheta, Nwapa and Tutuola once nurtured in verse, prose and on stage, no longer crawls.
A possible Future is a primer for anyone – and I cannot imagine who, in this age – just getting introduced to Nigerian literature."
According to him, "Kachifo Limited and Farafina Trust have created a definitive, yet not conclusive text that summarises our literary journey and gestures to its destination. The details of which we do not know yet except that, in that future, everything is excellent, anything is possible and we are here for it."
The Sterling Bank CEO also read excerpts from Arrow of God by Chinua Achebe, which featured on pages 41 to 42 of the anthology. Temilade Aina, a lietrature curator, took the second reading from the works of Biyi Bandele's Burma Boy.
The event also featured a panel session made up of Professor Niyi Osundare, Eghosa Imasuen, A. Igoni Barrett, Wale Lawal and Temilade Aina. The session was moderated by Faniyi Kayode, a writer, book critic and editor.
The panel commended the anthology and described it as a premier national work and expressed the hope that subsequent ones will accommodate the works of other writers which are not covered now.
Update On Black Market Dollar To Naira Exchange Rate Today 28th September 2022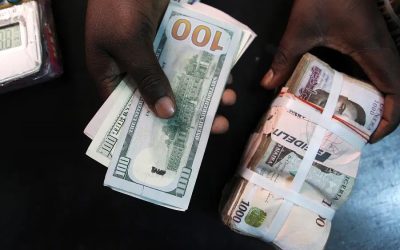 The dollar to Naira Exchange rate at both the black market and aboki fx today, 28th September 2022. The exchange rate is between ₦708 and ₦725. You convert your dollar to Naira at these rates, or you convert your dollar to Naira at the most recent black market or parallel market rate.
Nigerians prefer to exchange foreign currency, particularly dollars to Naira, on the black market since the conversion rate is much higher than what the bank offers.
How Much is Dollar to Naira and the official Exchange Rate today, 28th September 2022?
Please keep in mind that the Central Bank of Nigeria (CBN) does not recognize the parallel market (black market) and has recommended individuals interested in Forex contact their respective banks before proceeding.
The parallel exchange rate (black market rate) is always different from the CBN rate. The exchange rate between the US dollar and the Nigerian Naira significantly impacts the Nigerian economy.
As the Naira falls in value, inflation takes over the economy, which usually impacts the inhabitants. The Central Bank has stated that the Nigerian economy needs a significant turnaround and has asked Nigerians to work toward this goal, such as increasing exports.
The black market rate for dollars is frequently higher than the Central Bank of Nigeria (CBN). The CBN Exchange rate is the rate at which you can purchase or sell dollars for Naira on the CBN dollar-to-naira website, cbn.gov.ng.
The dollar to naira bank rate is the rate you use when you buy something from a foreign website with your Naira MasterCard or Debit card from a Nigerian bank. These rates are almost always cheaper than those available on the black/parallel market.
Here are some of the causes of the dwindling dollar to naira exchange rate.
Inflation Rates: It is well known that inflation directly impacts black market exchange rates. If the Nigerian economy can be stabilized and inflation is brought under control, the naira will benefit; however, if the naira continues to fall, it may indicate that food and other necessities are becoming more expensive daily.
Interest Rates: Another tool to keep an eye on is interest rates. If the interest rate at which banks lend money rises, it would harm the economy, causing it to contract and, as a result, the value of the naira to fall.
Government Debt: National debt can impact investor confidence and, as a result, the influx of funds into the economy. If inflows are high, the naira exchange rate will rise in favour of the naira.
Speculators: Speculators frequently impact the naira-to-dollar exchange rate. They stockpile money in anticipation of a gain, causing the naira to plummet even lower.
Conditions of Trade: Favorable trade terms will increase the value of the naira to the dollar, although Nigeria is currently experiencing a trade deficit. Everything comes from China, India, and the majority of Asian countries.
Disclaimer: JomogNews Nigeria does not set or determine forex rates. The official NAFEX rates are obtained from the website of the FMDQOTC. Parallel market rates (black market rates) are obtained from various sources including online media outlets. The rates you buy or sell forex may be different from what is captured in this article.
FIRSTBANK PARTNERS VERVE INTERNATIONAL, MAKES CUSTOMERS MILLIONAIRES IN THE FIRSTBANK VERVE CARD PROMO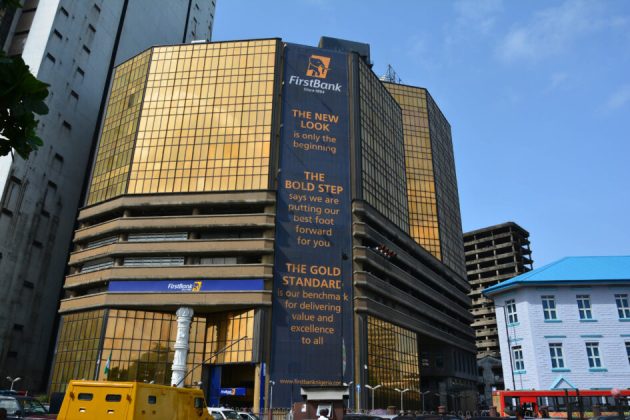 In partnership with FirstBank – Nigeria's premier and leading financial inclusion services provider – Verve International, Africa's leading payment technology and card business, has launched its third National Consumer promo designed to reward users of FirstBank verve card with exciting gifts and cash prizes to appreciate their patronage and use of the card to carry-out their electronic banking transactions.
The ongoing 2-month promo will end on 30 October 2022 as 20 customers (10 customers per month) with the highest transaction count during the promo will be made millionaires, winning the sum of N1 million each. Also, N20,000 will be won by 25 customers monthly.
On the other hand, 2620 FirstBank verve cardholders that double their transactions every week, stand a chance to enjoy 10% cashback capped at N2,000 per customer.
Speaking on the promo Chuma Ezirim, Group Executive, e-Business & Retail Products, FirstBank said "we appreciate our partnership with Verve Card through the years; a partnership of empowerment and opportunities which include growing the economy, supporting new businesses and preventing unemployment. FirstBank verve card holders are encouraged to keep using their cards as it is a card offering that promotes safe, convenient and rewarding digital banking experience with 20 customers standing a chance to be millionaires at the end of the promo."
Verve card is a secure debit card that allows cardholders to conveniently meet their daily financial needs such as payment for goods and services, airtime recharge, bill payments, funds transfer, etc. Verve card is accepted across all ATMs, POS, Web and Mobile Platforms in Nigeria.
The promo is also opened to new verve cardholders as non-verve cardholders are encouraged to visit the nearest FirstBank branch today to pick up a Verve card and start getting rewarded!
Only recently, FirstBank – in partnership with Verve – rewarded over 2601 FirstBank verve cardholders with various prizes; including N20,000 cash prize, N10,000 cash prize, N10,000 worth of airtime; power generating sets, refrigerator, cooking gas, smart TV and the grand prize of a brand-new car to a lucky winner.
Naira Appreciates Slightly Against Dollar, Exchanges At 436.33 To Dollar
The Naira on Monday appreciated slightly against the dollar at the Investors and Exporters window, exchanging at 436.
The rate signifies a 0.08 percent appreciation compared to the N436.33 for which the dollar exchanged earlier on September 23.
The open indicative rate closed at N435.67 to the dollar.
An exchange rate of N441 to the dollar was the highest rate documented within Monday's trading before it later settled at N436.
The Naira was sold for as low as N423 to the dollar within Monday's trading.
A total of 78.10million dollars was traded at the official Investors and Exporters window on Monday.
This is coming after the Naira had lost slightly to the dollar a few days ago.