All You Need To Know About Lupus, A Life-Threatening Disease Actress Kemi Afolabi Is Battling
Lupus is an autoimmune illness in which the immune system targets the body's own tissues and organs. There is no cure for it; it can only be managed.
Recall that Selena Gomez, an American singer, has been vocal about her lupus battle and had to undergo kidney transplant surgery years ago due to lupus complications.
Lupus is a disease that occurs when your body's immune system attacks your own tissues and organs (autoimmune disease). Inflammation caused by lupus can affect many different body systems including your joints, skin, kidneys, blood cells, brain, heart and lungs.
Lupus can be difficult to diagnose because its signs and symptoms often mimic those of other ailments.
The most distinctive sign of lupus is a facial rash that resembles the wings of a butterfly unfolding across both cheeks and occurs in many but not all cases of lupus.
Some people are born with a tendency toward developing lupus, which may be triggered by infections, certain drugs or even sunlight.
While there's no cure for lupus, treatments can help control symptoms.
All You Need To Know About Lupus, A Life-Threatening Disease Actress Kemi Afolabi Is Battling
Lupus most commonly affects your:
Skin
Joints
Internal organs, like your kidneys and heart
What are the types of lupus?
When people talk about lupus, they're usually talking about systemic lupus. But there are four kinds of lupus:
Systemic lupus erythematosus (SLE), the most common form of lupus
Cutaneous lupus, a form of lupus that is limited to the skin
Drug-induced lupus, a lupus-like disease caused by certain prescription drugs
Neonatal lupus, a rare condition that affects infants of women who have lupus
Who is at risk for developing lupus?
Anyone can develop lupus. But certain people are at higher risk for lupus, including:
Women ages 15 to 44
Certain racial or ethnic groups — including people who are African American, Asian American, Hispanic/Latino, Native American, or Pacific Islander
People who have a family member with lupus or another autoimmune disease
Lupus is not contagious, you can't "catch" lupus or give it to someone else.
Symptoms
No two cases of lupus are exactly alike. Signs and symptoms may come on suddenly or develop slowly, may be mild or severe, and may be temporary or permanent. Most people with lupus have mild disease characterized by episodes — called flares — when signs and symptoms get worse for a while, then improve or even disappear completely for a time.
The signs and symptoms of lupus that you experience will depend on which body systems are affected by the disease.
The most common signs and symptoms include:
Fatigue
Fever
Joint pain, stiffness and swelling
Butterfly-shaped rash on the face that covers the cheeks and bridge of the nose or rashes elsewhere on the body
Skin lesions that appear or worsen with sun exposure
Fingers and toes that turn white or blue when exposed to cold or during stressful periods
Shortness of breath
Chest pain
Dry eyes
Headaches, confusion and memory loss
 When to see a doctor
See your doctor if you develop an unexplained rash, ongoing fever, persistent aching or fatigue.
Causes
As an autoimmune disease, lupus occurs when your immune system attacks healthy tissue in your body. It's likely that lupus results from a combination of your genetics and your environment.
It appears that people with an inherited predisposition for lupus may develop the disease when they come into contact with something in the environment that can trigger lupus. The cause of lupus in most cases, however, is unknown. Some potential triggers include:
Sunlight. Exposure to the sun may bring on lupus skin lesions or trigger an internal response in susceptible people.
Infections. Having an infection can initiate lupus or cause a relapse in some people.
Medications. Lupus can be triggered by certain types of blood pressure medications, anti-seizure medications and antibiotics. People who have drug-induced lupus usually get better when they stop taking the medication. Rarely, symptoms may persist even after the drug is stopped.
Risk factors
Factors that may increase your risk of lupus include:
Your sex. Lupus is more common in women.
Age. Although lupus affects people of all ages, it's most often diagnosed between the ages of 15 and 45.
Race. Lupus is more common in African Americans, Hispanics and Asian Americans.
Complications
Inflammation caused by lupus can affect many areas of your body, including your:
Kidneys.
Lupus can cause serious kidney damage, and kidney failure is one of the leading causes of death among people with lupus.
Brain and central nervous system. If your brain is affected by lupus, you may experience headaches, dizziness, behavior changes, vision problems, and even strokes or seizures.
Many people with lupus experience memory problems and may have difficulty expressing their thoughts.
Blood and blood vessels. Lupus may lead to blood problems, including a reduced number of healthy red blood cells (anemia) and an increased risk of bleeding or blood clotting.
It can also cause inflammation of the blood vessels.
Lungs.
Having lupus increases your chances of developing an inflammation of the chest cavity lining, which can make breathing painful.
Bleeding into lungs and pneumonia also are possible.
Heart.
Lupus can cause inflammation of your heart muscle, your arteries or heart membrane.
The risk of cardiovascular disease and heart attacks increases greatly as well.
Other types of complications
Having lupus also increases your risk of:
Infection.
People with lupus are more vulnerable to infection because both the disease and its treatments can weaken the immune system.
Cancer.
Having lupus appears to increase your risk of cancer; however, the risk is small.
Bone tissue death.
This occurs when the blood supply to a bone declines, often leading to tiny breaks in the bone and eventually to the bone's collapse.
Pregnancy complications.
Women with lupus have an increased risk of miscarriage. Lupus increases the risk of high blood pressure during pregnancy and preterm birth.
To reduce the risk of these complications, doctors often recommend delaying pregnancy until your disease has been under control for at least six months.
 Doctor Slumps, Dies After 72-Hour Nonstop Shift At Lagos University Teaching Hospital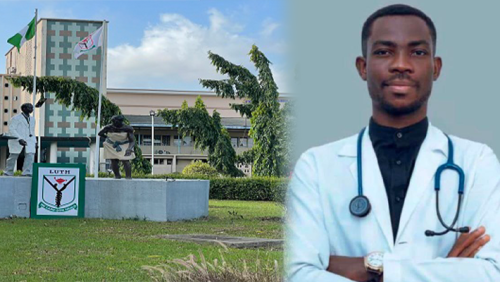 A medical doctor at the Lagos University Teaching Hospital, Idi-Araba, died during a Sunday church service after performing a 72-hour surgery without a break at the neurosurgery unit.
The Association of Resident Doctors disclosed this in a letter dated September 19, addressed to LUTH's chief medical director.
The doctors accused their senior colleagues of bullying, giving them stressful call hours without breaks, and not providing feeding and good accommodation.
The letter titled, 'An Appeal By The House Officers Of LUTH' stated, "We the house officers are in deep grief over the loss of our colleague, a co-House officer (Dr Umoh Michael) who died on 17th September, 2023, after having a 72hrs call in Neurosurgery Unit. He is said to have been on call 72hrs before arriving home on Sunday morning to get set for church service, reaching his worship center (United Evangelical Church) where he slumped in the church at about 11am."
The protest letter added, "His roommate attested to the fact that Umoh Michael has barely slept in their apartment over the past one week as he was always on call or the day he returns home is around 3am after surgeries and other activities in Neurosurgery Unit."
The letter pointed out that the doctors "have long standing challenges since we resumed housemanship here and one most striking challenge is the bullying we received from our senior colleagues, stressful call hours without breaks in between, no call food, no good accommodation."
They demanded that "house officers who did call the previous day, should be allowed either half day the next day or allowed to resume work by midday the following day" and that "house officers should not be made to work 48hrs at stretch."
"The compulsory House check at the beginning of House job should be free or grossly subsidised for House officers. Our senior colleagues (senior registers and registrars) should make the work environmentally friendly for us; House officers should not do work of potters, nurses or patient relatives," added the letter.
The teaching hospital did not immediately respond to Peoples Gazette's request for comment on the matters raised by the doctors.
Fake Doctor Nabbed At Covenant University During Job Interview
A fake doctor identified as Abawulor Omenka has been caught by the Association of Nigerian Private Medical Practitioners while trying to apply as a medical officer at the Covenant University Medical Centre, Ota, in the Sango area of Ogun State.
According to PUNCH Healthwise, Omenka had applied for the position of a Medical Officer and reportedly presented fake credentials, which included a photocopy of the Medical and Dental Council of Nigeria registration certificate issued in 2015.
The 35-year-old suspect also presented a certificate from the Benue State University where he claimed to have obtained a Bachelor of Medicine and Surgery, and graduated with a Second Class Upper Division.
It was gathered that the suspect, who works as an auxiliary nurse at some private hospitals, was caught during a job interview held at the Covenant University Medical Centre while being scrutinised by three doctors about his credentials.
Omenka's cover was blown after he failed to justify why his MDCN registration number was the same as those who got the certificate four decades ago.
A source told our correspondent that the suspect during interrogation confessed to having obtained the fake certificates from racketeers at Oluwole in Lagos State.
The source said, "The man first went to Covenant University Health Centre last week to apply for the post of Medical Officer.
"The MD of the centre, Dr. Ademola Adebanjo, suspected foul play and scheduled him for an interview this week.
"He then reached out to Dr. Kayode Oyelade, the Chairman of ANPMP, Ogun State chapter about his suspicions. So Dr. Oyelade and Dr. Akin Oyejoko, an executive of the association sat in the interview panel yesterday to be able to get to the root of the matter. That was how he was nabbed."
The Chairman, Association of Private Medical Practitioners in Ogun State, Dr. Kayode Oyelade confirmed to PUNCH Healthwise that Omenka was caught after doctors who conducted the interview discovered he did not have full knowledge of the profession.
He said the doctors that drilled the suspect during the job interview, discovered many discrepancies in the credentials presented.
Oyelade revealed that when some of the hospitals where the suspect claimed to have worked were contacted, Omenka was identified as a health assistant by his former employees.
He said, "The man actually applied to work as a medical officer at Covenant University Medical Centre where students, staff and some residents of the community go for medical treatment.
"Immediately they got his application, and the medical director discovered that the CV and certificates presented were questionable, being a medical doctor himself, he contacted me. I told him to invite the guy for an interview. The interview was scheduled and it was conducted on Wednesday at the office of the MD.
"We made the guy very comfortable and we started asking him a series of questions. He gave us a background history of himself and all the places he had worked. We now asked him if he attended a university, and he said he went to Benue State University.
"We asked him about the courses he did in the university, and he was just saying things he knew nothing about. We discovered in the course of our interview that he has an idea because he has worked in some hospitals as an auxiliary nurse.
"In fact, he had worked at the hospital owned by some of our colleagues that we know. We put a call across to them and two of them actually confirmed that they knew him very well. I told them he was trying to apply as a medical officer, and they told me he worked with them as an auxiliary nurse or better put, as a hospital assistant."
On how he was caught, Oyelade explained, " What gave him up were the certificates he presented. Omenka presented a photocopied certificate he claimed to have obtained from the university with a Second Upper Division in Medicine and Surgery.
"If you are conversant with a medical certificate, you will know there is nothing like grade. When you are given a certificate as a doctor, it will just be specified that you have passed when you certify the examiner. There is nothing like first class or second class. Our certificate is not graded. Immediately, he presented that, and we knew it was fake.
"He also presented a certificate he claimed to have got from MDCN, we saw that one and we just laughed. The registration number is 11,641. I graduated 32 years ago from Obafemi Awolowo University, Ile-Ife and my number is 20, 815. And someone who claimed to have graduated in 2015 is 11,000, which means he graduated before me. I am sure that some of the people with that number are dead now.
"We called one of the doctors again and he told us that this is not the first time he would be involved in such a thing."
Oyelade further revealed that the suspect had been handed over to the police at Onipanu Police Station, Ota in Ogun State.
He added that the association would ensure the suspect is charged to court and made to face the full wrath of the law to serve as a deterrent to others.
Reacting, the Chairman of the Nigerian Medical Association, Ogun State Chapter, Dr. Azim Kunle Ashimi advised heads of hospitals, both private and public to be very vigilant when employing doctors, adding that proper background checks should be carried out.
He also reiterated the commitment of the ANPMP and Nigerian Medical Association in Ogun State to collaborate with the state ministry of health to stamp out quackery in the state.
UK Records First Case Of New COVID-19 Variant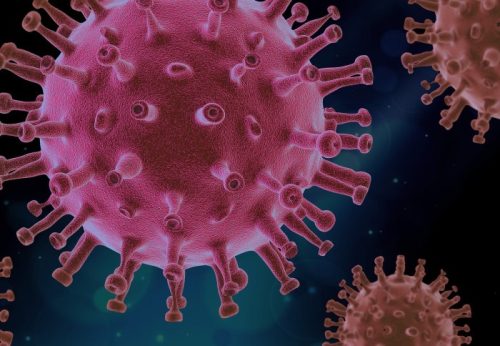 The United Kingdom Health Security Agency, UKHSA, on Friday detected the first case of COVID-19 variant BA.2.86 in the country.
UKHSA in a statement on its website, UKHSA disclosed that the new COVID-19 variant was detected in an individual with no recent travel history.
Dr Meera Chand, the Deputy Director of UKHSA said "We are aware of a confirmed case in the UK. We will provide further information in due course after undertaking detailed assessment."
On Thursday, the US health authorities
and the World Health Organisation, WHO said they were closely monitoring a new variant of Covid-19.
Although, the potential impact of BA.2.86 is currently unknown as WHO designated the virus as a 'variant under monitoring' following the large number of mutations it carries.
The BA.2.86 variant has also been identified in Denmark, Israel and the USA.