Portable Zazu Zeh Cries As He Is Given A Range Rover (Video)
It was a moment of joyful tears for Zazu Zeh crooner, Habeeb Okikiola aka Portable Omolalomi when he was gifted a new Range Rover vehicle, making it the second new car he acquired in a month his music career blossomed.
The fast-rising Nigerian singer disclosed this in a video he shared on his Instagram page on New Year day, JomogNews Nigeria reports.
Portable's latest hit 'Zazoo Zeh' which featured award-winning singer, Olamide, and Poco Lee is currently the anthem in Nigerian streets.
He wrote;
"Gift of the year Thank you @yucatecolounge_ @yucatecolounge111 MAN OF THE YEAR ❤️ He don Bizza RANGE ROVER for me ooo help me thank him oooo
@egeforeign @djspiritokooku @kvng_aramide @kogbagidi we are going places Zeh Nation to the world"
See video below:
Iyabo Ojo Mimics Mummy GO, Recreates Evangelist's Controversial Sermon (Video)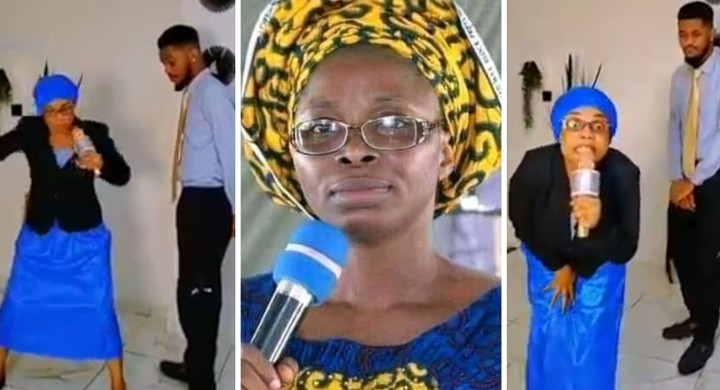 Popular Nollywood Actress, Iyabo Ojo has recreated a sermon by controversial General Overseer, Rapture Proclaimer Evangelical Church of God, Evang. Funmilayo Adebayo aka Mummy GO.
The star actress shared the video of her mimicking the woman of God.
In the video, she could be seen wearing a blue beret on a black Jacket and blue skirt resembling that worn by the Mummy G.O.
She then went ahead to recreate the popular Evangelist's sermon on "990 years in the kingdom of darkness".
Watch video below:
Just In: Juju Music Maestro, Dayo Kujore Is Dead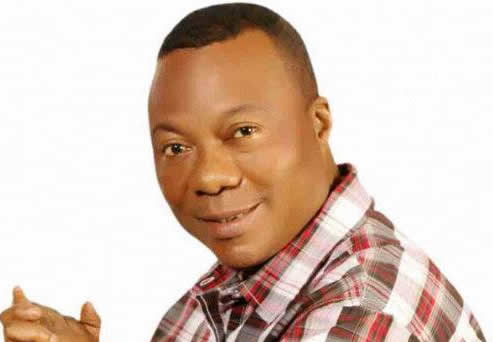 Veteran singer Dayo Kujore is dead. Sources in the home of the popular Juju singer first announced his death on Monday.
The Soko Extra Crooner was said to have given up the ghost earlier today.
According to the daughter, Ayinke Kujore, Dayo Kujore died a few hours ago.
Hours after, the singer's widow reportedly confirmed the death.
The Nation reliably gathered the singer was confirmed dead at the Lagos State University Teaching Hospital (LASUTH) Ikeja, Lagos.
Dayo Kujore was born on April 4, 1958 in Abeokuta, Ogun state. He would have turned 64 on April 4, 2022.
He began playing the guitar at 10 and rose to become popular for creating a new tune from the Juju genre called Soko music.
Some of his released albums include Elevation, Wisdom, Joy, Easy Life, and the popular Soko Xtra.
Details shortly…
Lagos Govt Hands Over Iconic Glover Hall To Olu, Joke Jacobs' Theatre Company
The Lagos State Government, on Thursday, handed over the management of the iconic Glover Memorial Hall to Lufodo, a theatre and film production company founded by Olu and Joke Jacobs.
The Glover Memorial Hall (GMH) is a heritage building for theatre and performing arts in Lagos. It was built in 1887 in honour of the second governor of Lagos Colony, Sir John Hawley Glover. It was, in 1903, the first to host the public screening of a film in Nigeria.
After a rigorous bidding process for the concession to manage GMH, Lufodo won, and on Thursday, the Commissioner of Tourism, Arts & Culture, Uzamat Akinbile-Yusuf, along with the Permanent Secretary, Adenike Adedoyin-Ajayi, and Director of Theatre, Mr Ogunsote, handed over the management of the hall to Lufudo.
Speaking during the short hand-over ceremony, the Commissioner for Tourism, Arts, and Culture said Lufodo Productions was appointed due to its expertise, envisaging that the organisation would further enhance the visibility and viability of the hall.
View this post on Instagram
A post shared by Ajoke Silva (@ajokesilva)
New leadership
Lufodo in partnership with ciuciconsulting – a leading consulting and operations management firm – will manage GMH for the next five years.
This partnership will have both Mrs. Jacobs and Ifeoma Monye as co-CEOs. Mrs Jacobs will be in charge of artistic direction and Ms Ononye, operations.
View this post on Instagram
A post shared by Ajoke Silva (@ajokesilva)
Also, a new board has been established with Gbenga Oyebode as the Chairman.
The board members include Taiwo Taiwo, Ms Silva, Tony Rapu, Soji Jacobs, Ifeoma Monye, and Amina Abubakar Bello.
Speaking at the event, Ms Jacobs thanked the Lagos State government for its trust in Lufodo and assured that the trust has not and will not be misplaced.
Ms Monye, a partner at Ciuciconsulting, said, "This handover is symbolic and shows that Lagos State is interested in the development of the performing arts industry. With more Public-Private Partnerships, there is no limit to the growth that the great state and nation will experience."
The 1000-capacity Glover Memorial Hall was refurbished by the project contractor, Sustainable Procurement Services Ltd, and handed over to the Lagos State Government in March 2021.
View this post on Instagram
A post shared by Ajoke Silva (@ajokesilva)