My 2021 Near-Death Experience – Actress Kemi Afolabi (Video)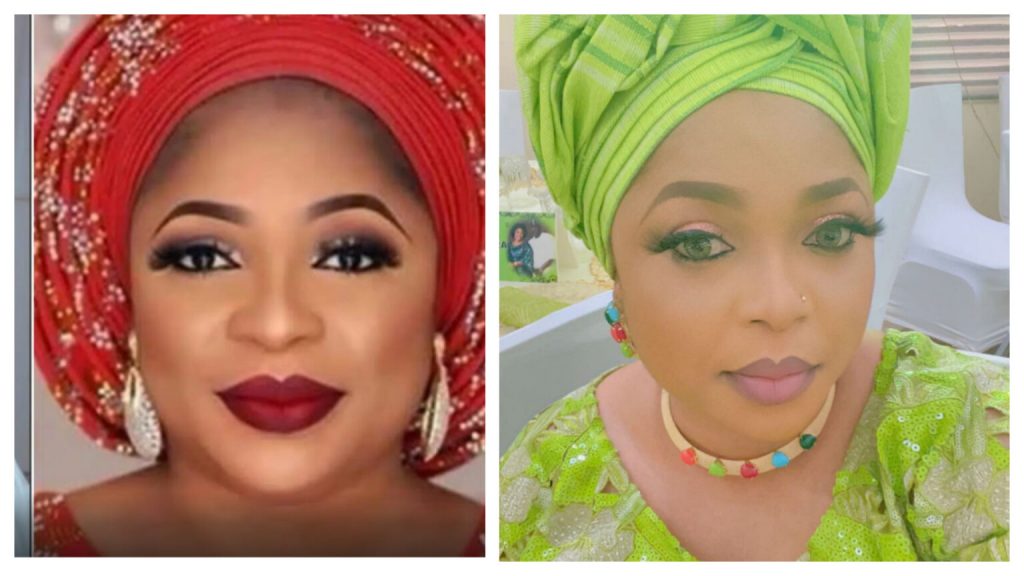 Nollywood actress, Kemi Afolabi, has revealed how she prepared for death after being diagnosed with incurable disease.
In a statement via her Instagram page on Friday, the actress stated that she wrote her Will and booked a space with a funeral ground after her diagnosis.
She wrote, "I wrote my will and booked a space with ebony vault this year 2021 but God showed me how faithful he is despite my unfaithfulness.
"Who am I that God is so mindful of my existence? Me ordinary sand? That was toss around from my private hospital to LASUTH, to Army barracks hospital WAEC and finally LUTH where I spent over three months!
"I did COVID-19 test every 48hrs at LASUTH emergency because I was short of breath, was on oxygen for about a month, still no diagnosis after several test conducted.
"Only a mad man says there is no God. I sold my properties after spending all my savings because I knew the thoughts of bringing my condition to the public eye or beg for funds at the time will kill me faster!
"Finally, I was diagnosed of a condition that has no cure but can be managed by medications and takes me in and out of the hospital at will (SLE).
"Fluid blocked my lungs, affected my heart from functioning well which was the reason for my breathlessness and that is caused by the condition diagnosed! Surgery was the only option to drain out the fluid fast.
"My life has changed forever but I am thankful, I am still breathing.
"Being in an industry that places high value on appearance, it's been a struggle taking medications that's helps ease the pains but affect my weight and people will constantly remind you of how FAT you've become without hesitations.
"The year 2021 has been tough! but with God showing up for me and some special people by my side, I made it through."
2Baba Impregnates Another Woman, Expecting Child No. 8 (See Details)
JomogNews Nigeria reports that Veteran musician, Innocent Idibia well known as 2baba is trending after Information that he got another woman pregnant hit the internet.
According to Gist Merchant, 2baba got a banker pregnant. She claims that the banker is a close friend of the family and 2baba betrayed Annie's trust by impregnating her.
This revelation is coming barely 24 hours after 2baba hopped on Instagram to beg Annie and his family. He admitted he has been a shitty husband, father, and son. In his long post on Instagram, he begged his wife to forgive him and also thanked her for being the most 'understanding' woman in the world.
This unborn child will be 2baba's 8th child from his 3 baby mamas and his legal wife, Annie. Idibia
Read What some Nigerians had to say about 2baba's situation:
See 2Baba's Apology Post below;
BBNaija S7: 'What My Mum Told Me Day I Wanted To Lose My Virginity' – Doyin Reveals
Big Brother Naija Season 7 housemate, Doyinsola David known as Doyin, has opened up about the complexities of her relationship with her mother.
While chatting with her fellow housemates during a task on Tuesday, the 'Level Up' Housemate, revealed how she informed her mother that she wanted to lose her virginity.
The 26-year-old reality TV star claimed that her mother only asked if she was ready for it and advised her to use protection to prevent unwanted pregnancy or a sexually transmitted disease.
She said: "The day I wanted to lose my virginity, I told my mom and she asked me to use a condom."
Her revelation came as a shock to other housemates who asked if her mother is a Nigerian because most Nigerian mothers are very strict and not open to talking about sex with their children.
In response, Doyin said her mother is a full-bred Nigerian who prefers that she talks to her about anything, including sex, instead of talking to an outsider.
Reacting, Bella said her own mother is expecting a cow from her future husband because she thinks he's the one that will disvirgin her.
She said: Jisos!.. My mum is expecting cow from my future husband. she feels he's the one that will disvirgin me."
Tanzania: My Action Was Not Intentional – Kizz Daniel Breaks Silence
Nigerian singer, Kizz Daniel has apologised to his fans in Tanzania over his failure to perform at his concert.
The singer, who was arrested hours ago, said none of what happened was intentional, contrary to reports making the rounds.
He noted that he loves performing and did not intentionally disrespect his fans.
The 'Buga' crooner assured fans in Tanzania of a free show on Friday for the displeased fans.
Kizz Daniel said: "I've been to Tanzania couple of times to chill and have fun and I love the people obviously. I apologise to my fans.
"Regardless of the press out there and information making the rounds, the show must go on. So I sat down with the promoters and there will be another show on Friday.
"Regardless of whatever news is out there, we came to an agreement to put up a show on Friday.
"I love my job, I love performing, I'm a great entertainer, none of this was intentional. I didn't mean to disrespect the fans."
Recall that the promoter of the concert Kizz Daniel was set to perform, disclosed that the singer failed to perform because the airline failed to bring his bag which had his gold chain.