BREAKING: DSS Releases Two More Sunday Igboho's Aides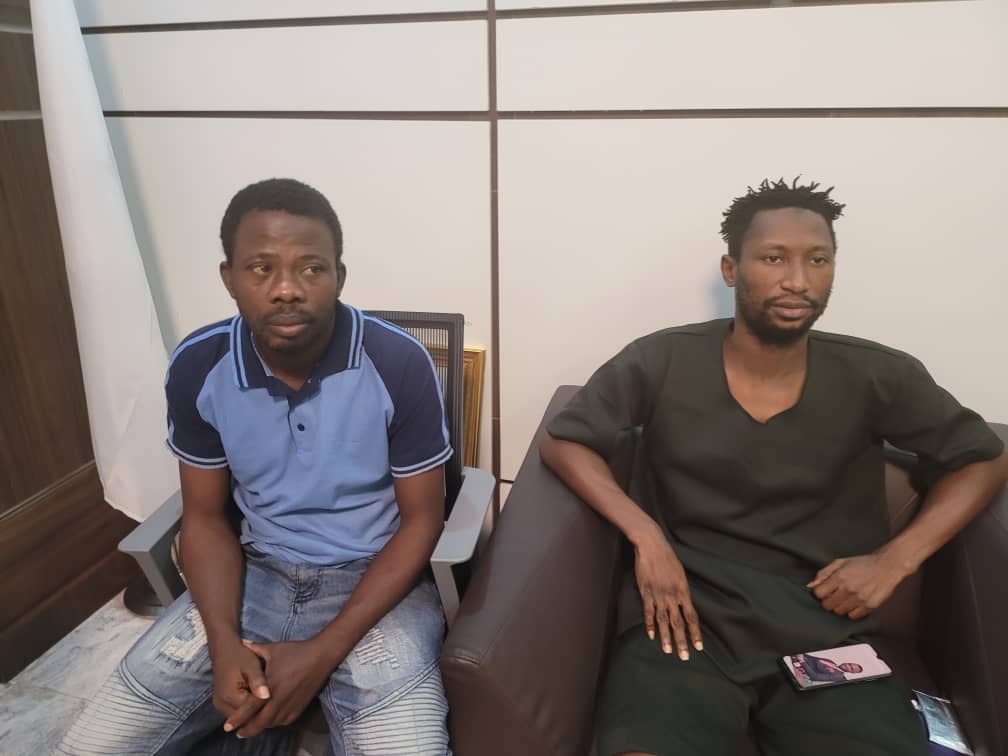 The Department of State Services has released two more aides of Yoruba activist, Sunday Adeyemo, aka Sunday Igboho.
JomogNews Nigeria reports that the secret police released Tajudeen Irinloye and Uthman Adelabu on Friday after over 60 days.
The detainees' lawyer, Pelumi Olajengbesi, confirmed their release.
However, the DSS, refused to release the remaining two persons, Lady K and one other, contrary to an order of the court that granted bail to the entire 12 aides of the Yoruba Nation agitator in the custody of the agency.
This Online medium had reported on August 30, 2021, that the DSS released eight of the 12 aides of the agitator also known as Sunday Igboho.
Justice Obiora Egwuatu of the Federal High Court sitting in Abuja had on August 4, 2021, granted bail to the 12 detainees.
They had met their bail conditions including the provision of 24 sureties but the DSS lawyer, Idowu Awo, had kicked against the bail granted by Justice Egwuatu to four of them, claiming that they were heavily involved in the alleged offence of arms stockpiling and other criminal activities of their boss, Igboho.
Awo had filed a remand application for the four detainees saying their release would affect investigation. He had also approached an Appeal Court sitting in Abuja to revoke the bail earlier granted to the four persons.
The detainees were arrested around 1am on July 1, 2021, when the secret police "raided" Igboho's Ibadan residence in a Gestapo style, killing two other associates of the activist in a "gun duel."
The 12 detainees had approached the court to seek their release.
It would be recalled that the lawyer had issued an ultimatum to the DSS to release the detained aides, who were arrested at Igboho's house.
He had said, "It has become imperative and urgent to make this brief address in light of the vindictive and oppressive conduct of the State Security Service (SSS) (also known as DSS) in the matter involving 12 detained associates of Yoruba Nation activist, Chief Sunday Adeyemo, aka Igboho.
"In the wee hours of the 1st of July, 2021, a joint team of men from the State Security Service (SSS) and the Nigerian military, with neither lawful cause nor a warrant of arrest, broke into the Ibadan home of the Yoruba Nation activist popularly known as Sunday Igboho and extra-judicially murdered two of his associates while rounding up, bounding and abducting 12 others to be incarcerated without cause in the dungeons of the SSS where they continue to languish without reprieve to this day.
"All 12 detainees who were immediately subjected to degrading conditions of detention and torture were denied access to their lawyers by the SSS up until the intervention of the court through an order recognising and re-emphasizing the detainees' right to legal representation against whatever allegations against them.
"Regrettably and indeed unacceptably, while no charges, in full or tentatively, have been preferred against all 12 detainees, the SSS have failed and refused to honour an order of court which granted bail to and ordered the release of all twelve detainees upon the perfection of the terms of their bail which have now been fully satisfied and duly communicated to the SSS.
"The refusal of the SSS to honour a clear order of court, though habitual, is not only worrisome and unacceptable but is an affront on the authority of the court and our entire judicial system. Such blatant disregard for, and contemptuous, spiteful and insolent disrespect of an order of court if allowed to fester would undermine the very integrity of the court and breed even newer levels of rascality by state agents. It would also amount to surrendering the freedom and rights of all twelve detainees to the whims and caprices of an agency that has gone rogue and thrives in wilful disobedience of court orders.
"In light of this, we are giving the SSS, particularly its Director-General, forty-eight (48) hours and not an hour more, within which to fully obey and comply with the release order of the court in favour of all 12 detained associates of Mr. Sunday Igboho or face contempt proceedings before a court of competent jurisdiction with the full weight and recompense of the court brought to bear against his insolence and disregard of court order.
"Take notice that we will not fail to exhaust all legal and social remedy available to the detainees in enforcing their rights in this matter and setting the tone against the SSS' notorious disregard of due process and the rule of law."
Amended Charges: Be Ready For Fireworks –Nnamdi Kanu's Lawyers To FG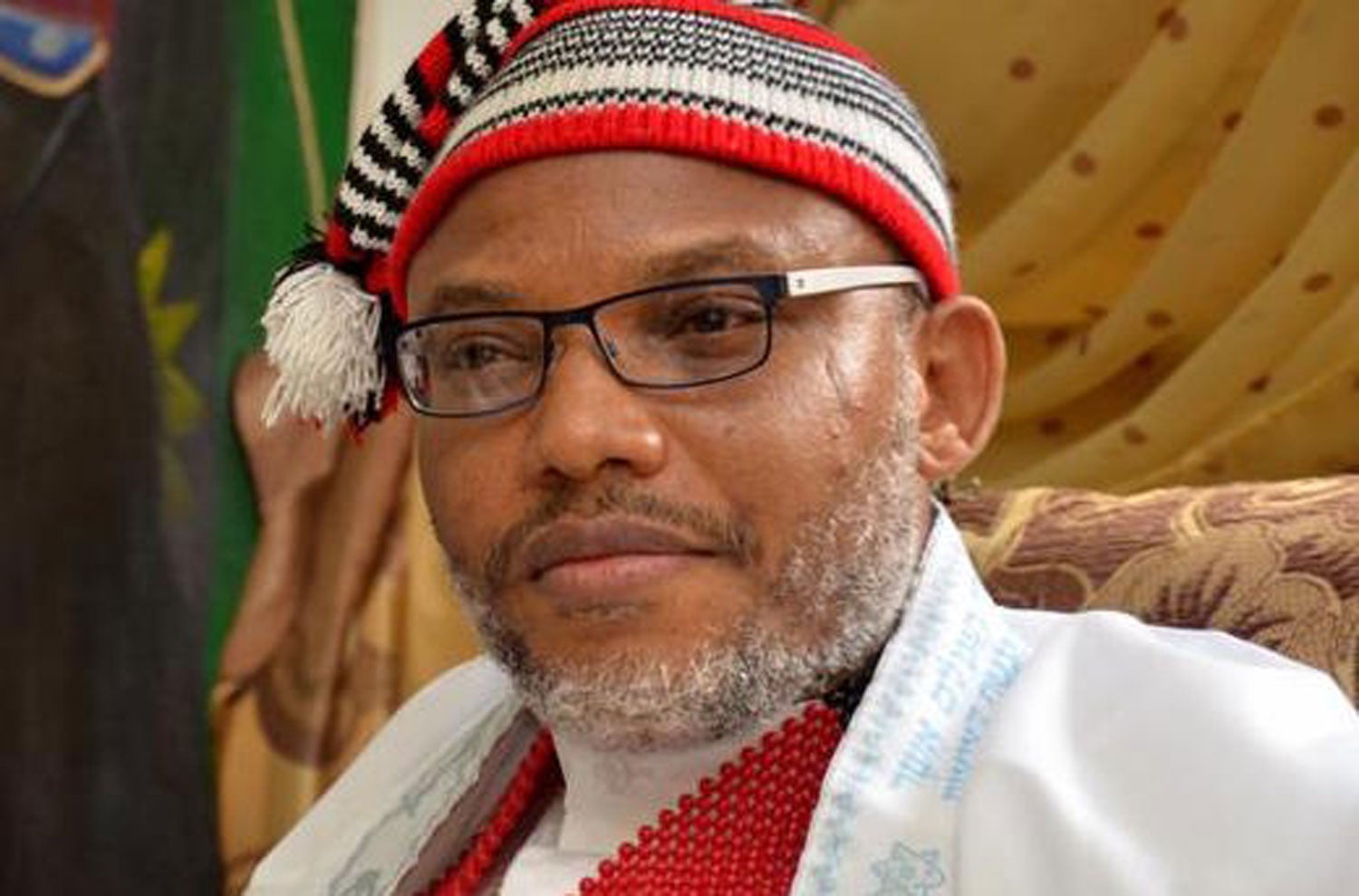 Lawyers to the embattled leader of the Indigenous People of Biafra, IPOB, Nnamdi Kanu have reacted to an amended charge against him by the Nigerian Government.
This online medium learnt on Monday, that the government amended terrorism charges against Kanu, who has a court appearance on Thursday, 21st of October.
Reacting to the development, Kanu's lead counsel, Ifeanyi Ejiofor disclosed that there will be 'legal fireworks'.
"Today, I and my colleague, Bar. Alloy Ejimakor, had a very fruitful visitation to Onyendu Mazi Nnamdi Kanu. We discussed a wide range of matters, especially concerning Hearing in his case and appearance in court on 21st October, 2021. There will be more on this later."
"The coast is now clear for legal fireworks this Thursday, particularly now that we have been served with a purported "Amended Charge" in the Case."
"Nnamdi Kanu is in good spirit, awaiting his auspicious outing on Thursday, the 21st Day of October, 2021. He commended those who are in the spirit with him, while declaring that Chukwuokike Abiama has ordained this special Day for a victorious outing.", the statement on Monday night read in part.
Just In: Sunday Igboho Poisoned In Benin Republic Prison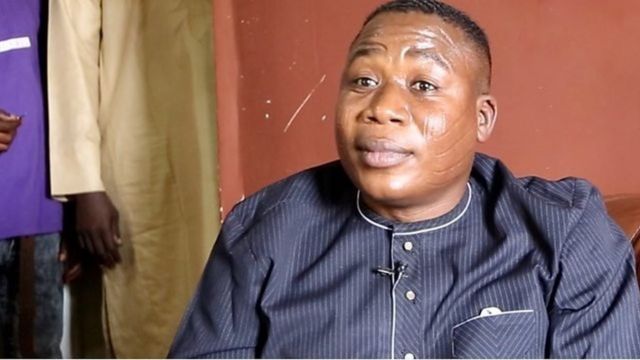 Chief Sunday Adeyemo aka Sunday Igboho has reportedly been poisoned in Benin Republic Prison.
JomogNews Nigeria reports that Yoruba nation agitator Sunday Adeyemo popularly known as Sunday Igboho has been poisoned in Benin prison.
This online news platform understands that the Self-proclaimed investigative journalist, Kemi Olunloyo took to Twitter on Monday to claim that the activist was 'poisoned'.
"#BREAKING Sunday lgboho has been poisoned in a Cotonou prison. His kidney function is deteriorating and Yoruba Nation is silent. Where is the cash donated for him? Cotonou authorities need to be questioned on what he consumed. He had a healthy kidney before arrest. #Kemitalks", she tweeted.
#BREAKING Sunday Igboho has been poisoned in a Cotonou prison. His kidney function is deteriorating and Yoruba Nation is silent. Where is the cash donated for him? Cotonou authorities need to be questioned on what he consumed. He had a healthy kidney before arrest. #Kemitalks

— Nigerian Journalist 🇳🇬 Dr Kemi Olunloyo (@KemiOlunloyo) October 18, 2021
Lagos Police Make U-turn, Approve #EndSARS Protests, Frown On Road Closures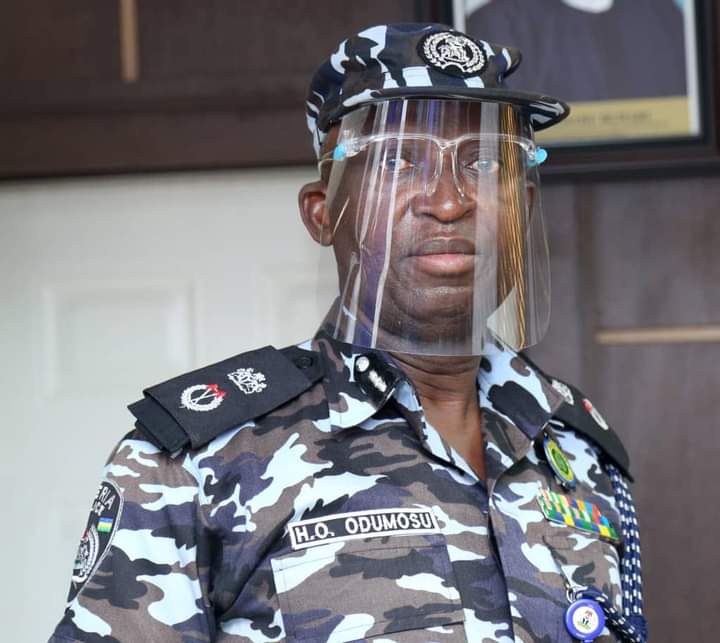 CP Hakeem Odumosu, the Lagos State Commissioner of Police, has made a U-turn on its earlier warning against any gathering or organisation of protest in commemoration of the first anniversary of last year's #EndSARS protest in the state.
Addressing journalists on Saturday while monitoring the Peoples Democratic Party (PDP) state congress election in Lagos, Odumosu described protests as a right citizens are entitled to.
He went on to say that the state police command will be ready to protect protesters.
Meanwhile, in a previous statement, the Lagos Police Command  had said "The police in the state would not fold their arms and allow certain misguided elements to disrupt the peace and serenity now enjoyed in the state."
"To forestall breakdown of law and order, the police will use all legitimate means within their constitutional powers to suppress the planned protest…"
But Odumosu has made a U-turn, saying the police only want the organisers of such protests to work together and have a meeting point, NAN reports.
He said: "If you want to protest, it is your right under the law but you don't have to block the road because, in the process of obstructing the road, you are no longer protesting for a better life for people.
"However, what happens to pregnant women in an emergency, what happens to collapsed buildings, fire incidents when the roads are blocked?
"Don't forget that this is Lagos, it is the economy of the country and it is equally a working day and you can imagine those lives that earn their living on a daily basis.
"There are some people that cannot feed their families when protesters block the road definitely."
The commissioner appealed to the #EndSARS protesters to give the police adequate information to ensure their protection and free flow of traffic.