Tayo Sobola: I Didn't Engage In Fetish Practice To Get My 'Queen Mother' Title
Popular light-skinned Nollywood actress Tayo Sobola, aka Sotayo Gaga who was recently coronated with the title of the Sarauniya (Queen Mother) of the Uke Kingdom in Nasarawa State, has revealed how her new title of Sarauniya came about.
Sotayo Gaga, during a recent interview with The Punch said, "I believe the palace saw some qualities in me and deemed it fit to give me the title.
According to the Emir of Uke Kingdom, his father's twin sister was the first person to be bestowed with that title and since her demise, no one has been given that honour. I am more or less a role model to women in that community."
She also debunked the rumours that alleged that engaged in some fetish practices before she was bestowed with the title.
Nollywood Actress Sotayo Sobola Ties The Knot SecretlyShe said "That is wrong to say. I am a religious person who does not joke with prayers. I would not dabble into anything that would rob me of (a good relationship with) my creator."
Sotayo Gaga, also said that as a married woman, there is a limit to how intimate she can get with fellow actors on set.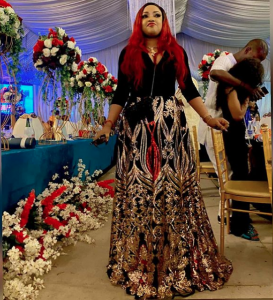 "Even before I got married, I was selective about the kind of roles I portrayed as an actor. My husband is quite understanding and he knew I was a filmmaker before we got married.
However, as a respected wife, I would not play any role that my husband won't be happy with, such as being too intimate with the opposite sex."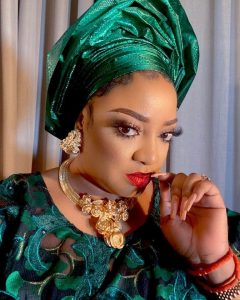 Describing her experience in marriage so far as 'sweet', Sotayo Gaga said, "It has been a sweet experience since the day we started dating till now that we are a married couple.
Obviously, there will be ups and downs, just like in any relationship, but we are mature enough to handle things."
UBA, Tony Elumelu Made Me Who I Am Today- Nasir Ramon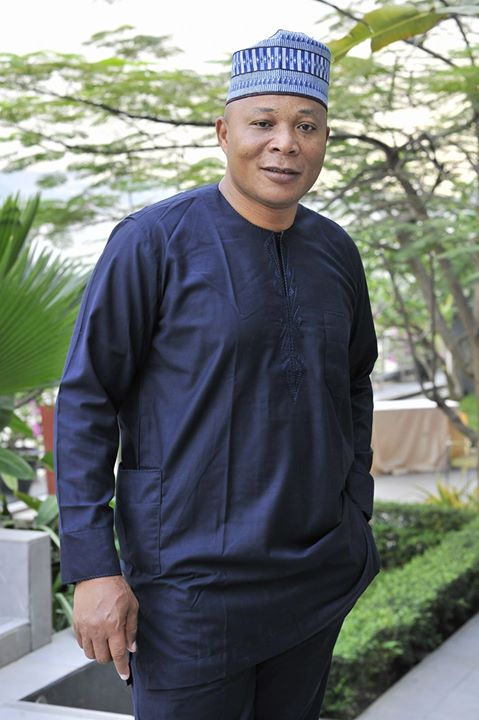 Nasir Ramon Olanrewaju, Head, Media and External Relations, United Bank for Africa Plc, needs no introduction among the media.
Apart from the fact that he heads the media and external relations department of a frontline bank like UBA, and needs to be in constant touch with media managers, his media relations skills have been rated second to none in the banking industry.
At the beginning of his career in the banking industry's corporate affairs world, Nasir knew all the newsrooms of Nigerian media houses like he knew his surname. He would resume and close with journalists in their offices, especially when he desperately wanted a 'no-mention' for any story he considered negative.
As he grew older in the profession, climbing the ladder until he became UBA's Head, Media and Corporate Communications, his Bank became the Bank of many of his colleagues in the media, who would not want anything to affect their own.
Little wonder he was celebrated by his bosses and colleagues, recently, when he marked 15 years of membership and exceptional service, the Chairman of the bank, UBA Group, Tony Elumelu, specifically wrote to Nasir, commending him for his sacrifice and commitment in projecting the financial institution's image externally.
Elumelu said, "On behalf of the Board, Management and Staff of the United Bank for Africa (UBA), Africa's global bank, I congratulate you on your 15th anniversary as a member of UBA tribe.
"I write to commend you for the sacrifice, passion, and commitment that you have demonstrated in carrying out your job and ensuring that the Bank is projected externally in the most positive light always.
"With each passing year, you bring creativity and a strong work ethic to the team and I wish you continued success in your career."
This brilliant public relations expert emerged The Point Newspaper's Image Maker of the Year 2016. He was honoured for his "exceptional performance, and tremendous support and contributions to the growth of PR and the media industry in Nigeria."
According to him "UBA and Elumelu made me who I am today. I had no experience when I was employed before the Chairman handed me over to Charles Aigbe, who adopted and tutored me on how to go about the job. Those tips and training are what has made The Point and others appreciate me for what I do. What has continued to drive me is passion. When there is passion, you will always go far," Nasir said
Ramon with a First Class degree in International Relations and a Master of Business Administration, from Obafemi Awolowo University, Ile-Ife, Osun State, he has demonstrated his brilliance in the discharge of his duties and remains one media manager that cannot be ignored in Nigeria.
The General Manager, Federal Radio Corporation of Nigeria, Mrs. Bimbo Oyetunde, emphasised the need for all image makers to emulate Nasir, in order to create a mutual understanding between corporate Nigeria and media organisations as it remained the only way both parties could get value for their investment.
Liz Anjorin, Husband Welcome Their First Child Together In US (Video)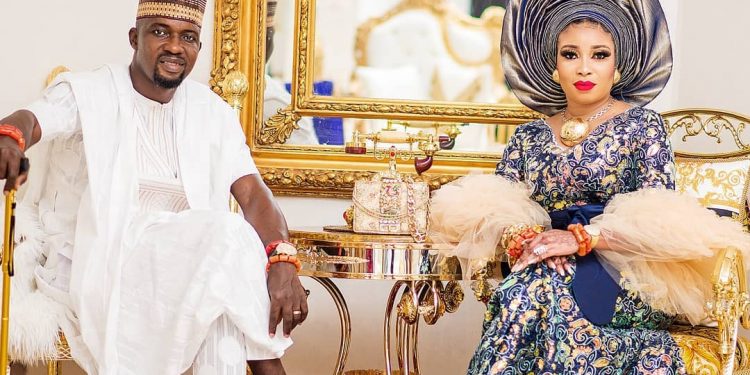 Actress Lizzy Anjorin, and her husband, Lateef Lawal, have welcomed their first child who was delivered in the US in an Instagram post on Saturday night.
She announced the birth of her second child without stating the gender.
Liz and her husband Lateef Lawal got married in July 2020.
Congratulations!
Fans Celebrate Seyi Edun Over Baby Bump's Thanksgiving Video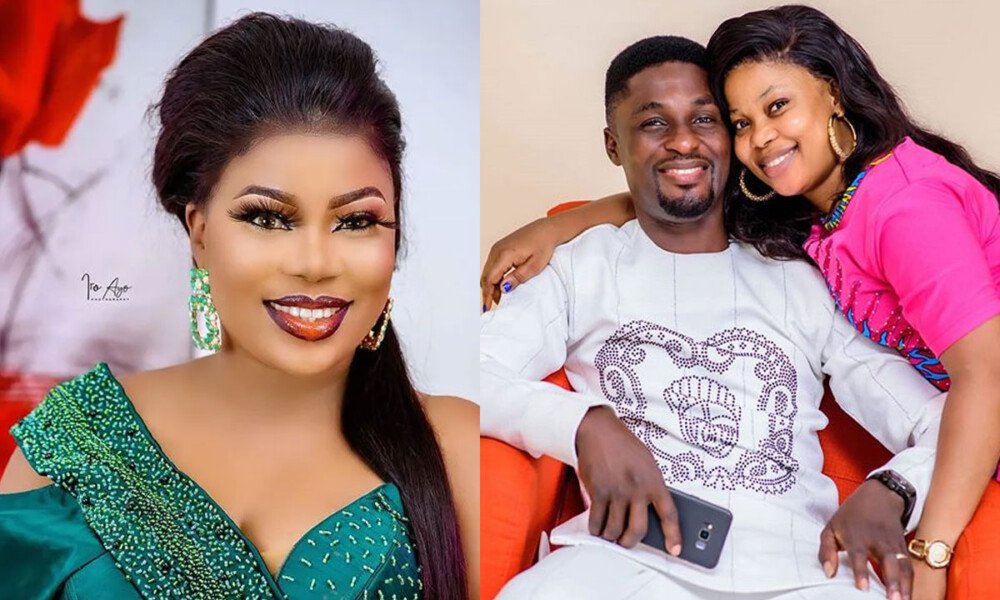 Actress Seyi Edun has got her fans excited after sharing a video of herself dancing with joy with the caption "Oluwaloseyifunmi" meaning "God did this for me"
Reacting, many of her fans gushed over her glow which they attributed to her being pregnant.
One Ajiboye Olaide wrote "My Baby God got your back and I see twins"
One Are Ola wrote "Daddy's prayers won't go in vai, i noticed too"
One Alison wrote "Iya Ibeji, you don get belle, i don see am"
Kemi Filani News recalls that Seyi Edun was advised by a fan to divorce Adeniyi Johnson sometime last year, after not being able to bear a child since they got together.
Mike and Gloria Bamiloye release new portraits ahead of daughter's wedding
The troll cited Niyi Johnson's ex wife, Toyin Abraham as an example, stating that she did not have her own child until she left Niyi.
And in response, Actor Adeniyi Johnson, ex husband of actress Toyin Abraham and current partner of actress Seyi Edun, has asked Nigerians to say a prayer for his woman.
Sharing photos of Seyi Edun Instagram, the actor Adeniyi Johnson wrote "Please say a word of prayer for this woman…I LOVE YOU❤❤❤❤"