ARÍHÍLÄM Collection By Nonnistics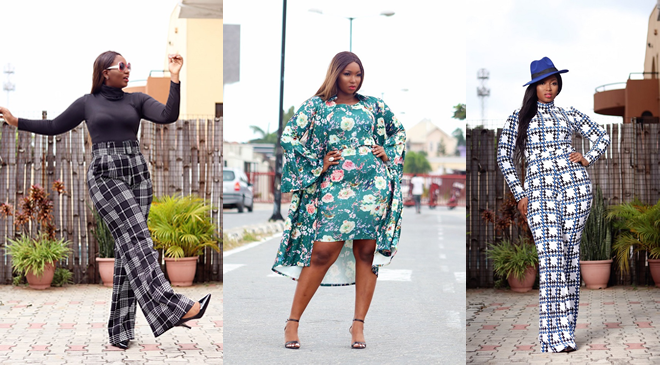 The ARÍHÍLÄM collection is a ready-to-wear collection by Nonnistics that tells the story of our lives since the lockdown occasioned by the COVID-19 pandemic.
For months, we were forced to hibernate, filled with despair, watched our world grind to a halt, and only fervently prayed to survive the gloom.
The lockdown took us down memory lane, brought us closer to nature, opened our eyes to the brokenness of our world masked by our fast-paced lives before the pandemic, and made us appreciate life more.
Staying home made us all vulnerable to body image issues resulting from weight addition as our daily activities halted largely. As a brand that strongly supports inclusivity, this collection reassures every woman out there that they are still beautiful. We strongly believe there is beauty in every woman irrespective of size and our brand is here to cater to all sizes beautifully.
The locations for the Photoshoot and the model were carefully selected to align with the story.
ARÍHÍLÄM is an Igbo word from the Owerri people of IMO State in Nigeria, which means I SURVIVED. The collection comprises timelessly beautiful and functional pieces from denim pants to vintage dresses and business suits that can serve the stylish woman of any size from daytime to evening.
As the world breaks forth from the lockdown and hopelessness, we rise with a living hope that our lives will once again experience beauty as we knew it. And we can now say ARÍHÍLÄM.
CreditDesigner – @nonnisticsPhotography: @ore007Videography: @zubee01Model: @iam_ruthvaderHair styling: @tonysbeautyaceMUA: @beautizealArt Direction: @nonye_princessPr- @morsipr
Stunning Photos Of Beautiful Actress, Shaffy Bello As Clocks 50.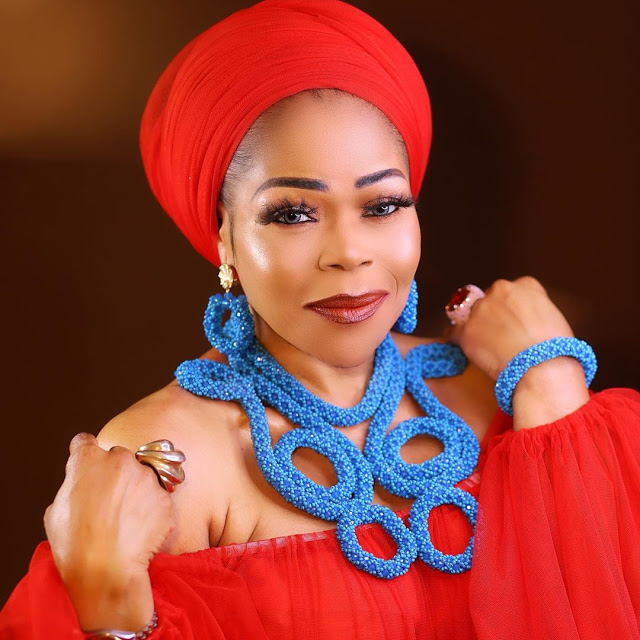 Nollywood actress and humanitarian, Shaffy Bello clocks 50 today, October 8. To celebrate her new age, Shaffy shared new fabulous and striking photos of herself.
See more beautiful photos of the talented actress below..
How Japanese Fashion Designer, Kenzo Takada Died Of COVID-19.
Kenzo death: How Japanese Fashion Designer, Kenzo Takada Died Of COVID-19 is the latest trend and most searched keyword today.
Jomog.com.ng reports that Japanese fashion designer, Kenzo Takada is dead.
Japanese Fashion Designer, Kenzo Takada died from coronavirus. He died at 81. Kenzo was the first Japanese designer to have ensconced himself in the fashion capital of the world Paris, TMZ reports.
He died on Sunday in a hospital. His spokesperson confirmed that Kenzo's death was the result of COVID-19.
Kenzo's designs featured colourful graphic and floral prints. He was hugely popular, both for his high fashion and luxury day-to-day streetwear.
The late designer sold his brand to LVMH back in 1993 and stepped away from the brand six years later.
Kenzo was born in 1939 and developed a passion for drawing and sewing. He went to France in 1965 and though it was supposed to be a stopover, he ended up staying there permanently.
He created a line for men back in 1983, and in 1988 he created his first perfume; Kenzo Kenzo.
Nigeria @60: The Lagos Shirt Factory Into Celebratory Mode
The Lagos shirt Factory's latest collection is switched into the full celebratory mode as Nigeria turns 60.
The new timeless, All White collection – come in classic but unusual white shirts cuts as well as sexy yet chic shirt dresses designs.
Although, spinning on the brief of the moment- Independence Day, each piece is a collector's item that transcends October 1.
The hand-painted Nigerian vehicle plate numbers as well as the currency signs reflect some of our Nation's, symbols which speak of our resilience, tenacity, energy, and drive which the Lagos Shirt Factory has interpreted with each fabric type, texture mix, and stitch.
The shoot was done in collaboration with House to Home, who provides the indigenous crafted pieces for the set.