Dr. Femi Olaleye Finally Breaks Silence On Rape Allegations
Popular Lagos Doctor, Femi Olaleye, who is presently making headlines over accusations of defiling a minor, has now spoken. 
Recall that actress, fitness enthusiast, and single mum of one, Kate Henshaw had previously exposed a prominent medical practitioner, Dr. Femi Olaleye, founder of Optimal Healthcare Company for molesting his wife's niece for over two years.
Kate Henshaw wrote "I have always advocated ZERO TOLERANCE on gender-based violence and child abuse. My stance will never change as long as I live…@drfemi I have supported your work for many years…I have been to your home and celebrated your birthday with you and your family…Calling me a liar after admitting to my face what you did smacks of disrespect to my person…You molested a minor… This may not even be your first time…I am calling on all others whom you have assaulted to come forward and make sure that you pay for the crimes you have committed."
Also, the Lagos State Government had unsuccessfully tried to arraign Olaleye on Monday at the Ikeja Special Offences Court. However, his lawyer said he was out of town and would be available on the next adjourned date.
Olaleye has now reacted by saying the allegations against him are false and malicious and looked like a set-up.
He is facing a two-count charge of alleged defilement and sexual assault by penetration of his wife's niece.
Dr Femi Olaleye releases statement
In a statement, the medical practitioner said, "My name and organization are in the news and on social media for all the wrong reasons."
He further said, "I think I may have underestimated the situation and thought it was a domestic issue which my wife and those encouraging her to destroy our home have weaponized."
He added that his person, work, corporate and individual partnerships and friendships are threatened by the "baseless and false allegations."
Olaleye noted that the situation has been on since November 2021 and that he has been fighting to save his marriage which has seen numerous crisis over the past 11 years.
"I have now decided to fight against the false and malicious allegations and of course what now looks like set-up/blackmail," he said.
The medical doctor added that he would let the public know the outcome of investigation by the authorities.
Japa, If You Think Migrating Legally Is Good For You, By All Means — Presidency
The presidency has urged Nigerians who think that migrating legally is good for them to take the sh@t, by all means.
Presidential aide, Femi Adesina, said this during a chat with Channel Television, on Sunday, November 27.
According to him, "The average Nigerian had always wanted to leave. And it is not just in Nigeria. It is in most countries of the world, particularly in the third world.
They always believe that it is greener on the other side. You see, the truth is that if you have an opportunity to better yourself in any part of the world, there is nothing wrong with it. If you think migrating legally is good for you, all well and good. By all means, go!
But you cannot now say that because people are leaving, then it is a sign that something is fundamentally wrong. There are Nigerians who would never leave the country no matter how things are".
Fani-Kayode Reveals Those Trying To Kill Tinubu, Issues Fresh Warning
A former Minister of Aviation, Femi Fani-Kayode has come out to say the people seeking to kill the presidential candidate of the All Progressives Congress (APC), Bola Tinubu, knows themselves, but they won't succeed.
JomogNews Nigeria reports that Fani-Kayode, who is an APC chieftain, took to micro blogging platform, Twitter to declare that no opposition can kill the party's flag bearer before, during, and after the presidential election.
He warned that it would be better for all those that harbour such thoughts know that it won't succeed.
The APC chieftain's reaction follows an allegation by Tinubu on Saturday in Lagos State that no one can kill him either before, during or after the forthcoming general election.
Tinubu, at a recent rally in support of his presidential bid, organised by the Lagos State government, at Teslim Balogun Stadium, Surulere, assured his supporters that, "I cannot be killed," while urging them to get their Permanent Voters' Card (PVC) to vote him into power.
He had also at the rally attacked his Peoples Democratic Party (PDP) counterpart, Atiku Abubakar, while urging electorates in the state to once again reject the "selfish Atiku Abubakar, who has been running for the Presidency since 1999."
JomogNews gathered that Fani-Kayode however said in his post that God has affirmed that Tinubu can't be killed, or cut short, so the people behind such thought should rather accept God's faith.
He wrote : "No opponent can kill me – @officialABAT
"Let those that harbour such evil plans hear it loud and clear.
"YOU know who you are.
"The Jagaban, ekun omo Asabi, cannot be killed before, during or after the election.
"He cannot be cut short. God affirms it, know this and know peace."
Nigerian Tweeps knock Aisha Buhari, DSS Over Aminu Adamu's Arrest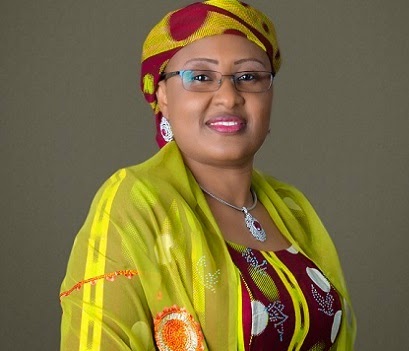 First Lady, Aisha Buhari and the Department of State Services (DSS) are facing criticism over the arrest of a young Nigerian after a remark on Twitter.
Aminu Adamu, a student of the Federal University, Dutse, Jigawa State, is in detention for commenting on Aisha's weight.
In June 2022, the undergraduate tweeted "Su mama anchi kudin talkawa ankoshi" (The mother has got fatter by eating masses' money).
The post, which suggests President Muhammadu Buhari's wife benefited from alleged corrupt practices, generated many reactions.
Aminu's friends said the tweet was in protest of the eight-month strike by the Academic Staff Union of Universities (ASUU).
The industrial action infuriated thousands of students so much that they made comments, videos, and organised rallies against the government.
After the revelation of Aminu's ordeal by Peoples Gazette, Nigerians are clamouring for his immediate trial or release.
The 23-year-old, arrested within campus around 12 noon on November 8, was only allowed to speak to his father, Shalele Azare Adamu.
As of Sunday night, Aisha Buhari was trending on Twitter with more than 60,000 mentions as users mount pressure on the authorities to free the student.
Legal practitioner, Inibehe Effiong said it is petty, ridiculous and unconstitutional for the DSS to hold a citizen for "mockery".
Effiong insists Nigeria is not Iran, North Korea or China and vowed that reckless abuse of power will not be tolerated.
The rights activist stated that Mrs Aisha Buhari should have taken Muhammed to court for libel if she felt defamed.
Effiong said using the secret police to detain a youth "is another evidence of the culture of crass impunity that pervades the Buhari regime".
"It is not acceptable to deploy state apparatus in such a draconian and oppressive manner the way Mrs Aisha Buhari has done to settle personal scores. The DSS has no jurisdiction in this case", he added,
In one of his several reactions on the matter, Investigative Reporter, David Hundeyin quoted a 2013 tweet by the APC United Kingdom verified account.
"Death notice (2) Survived by GEJ (Ex-President Goodluck Jonathan), Shepopotamus (Alleged reference to Patience Jonathan)…Funeral to be held at Aso Rock. No sycophants or flowers please", it reads.
Noting that the tweet was about a sitting First Lady, David wrote: "The sky did not fall down. So please entirely miss me with anything you have to say. Aisha Buhari's bullying has not even started."
@SadiqMaunde: "They arrested Aminu for trolling Aisha Buhari, now thousands of Aminus emerged on Twitter. Nigerians are really uniting against their oppressors, may we carry the same anger to the polls."
@AishaYesufu: "Who is Aisha Buhari that an aggrieved citizen cannot talk about? Those of you talking about her so called powers need to ask yourselves whether you are citizens or slaves."
@Oluomoofderby: "Aisha Buhari can use the DSS to arrest someone who insulted her but the DSS can't arrest the people who stoned and burnt Deborah Samuel to death. Deborah's killers are walking free in Sokoto state. Nigeria is a lawless country."
@firstladyship: "Aisha Buhari did not spare Aminu because he is Arewa, she sent the DSS to arrest him. What we are fighting against are the old guards who are united. 2023 is a class war between the political class & ordinary Nigerians."