US Senators Seek Nigeria's Designation As CPC For Religious Intolerance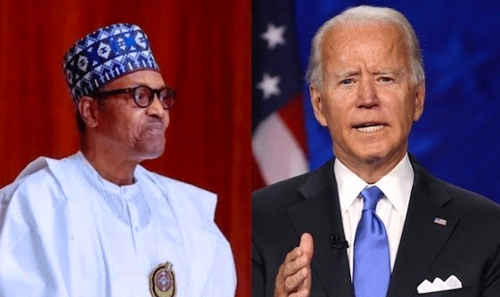 United States of America Senators, Marco Rubio and Josh Hawley have written to President Joe Biden to relist Nigeria as a "Country of Particular Concern" over increasing cases of violence against Christians in the country.
The letter was written by the two US Republican lawmakers and signed by another three senators, Mike Braun, Tom Cotton and Jim Inhofe.
In the letter to the U.S. Secretary of State, Antony Blinken, the senators urged President Biden to immediately reinstate Nigeria as a Country of Particular Concern (CPC) under the International Religious Freedom Act.
The US lawmakers noted that religious violence is still high in Nigeria which had been earlier put on the list of the countries of particular concern with regards to religious violence by President Donald Trump's administration but was delisted by the current Biden administration.
The letter which was also published on Senator Rubio's official website reads: "As you are well aware, horrific acts of deadly violence have been committed against Nigerian Christians in recent weeks, including the massacre of churchgoers on Pentecost Sunday and the stoning of a Christian college student. Sadly, such violence has become all too familiar for Christians in Africa's most populous country.
"Last year, however, you inexplicably removed Nigeria's designation as a Country of Particular Concern (CPC) despite no demonstrable improvement in the country's religious freedom conditions. On the contrary, the situation in Nigeria has grown worse. We previously urged you to immediately reverse your misguided decision, and we write today to renew our call.
"Recent high-profile acts of violence underscore the intense religious persecution that is regularly experienced by Nigerian Christians. On Pentecost Sunday, gunmen attacked St. Francis Catholic Church in Nigeria's Ondo state, reportedly killing at least 50 churchgoers.
"Last month, a violent mob brutally stoned to death Deborah Emmanuel Yakubu, a student at Shehu Shagari College of Education in northwest Nigeria. According to reports, some Islamist students were enraged by a "blasphemous" message Deborah had posted in a WhatsApp group, in which she said that "Jesus Christ is the greatest. He helped me pass my exams." Merely expressing one's Christian faith has apparently become tantamount to a death sentence in many parts of Nigeria.
"Religious violence and intolerance directed toward Nigerian Christians has worsened in recent years. One report documented more than 4,650 cases of Nigerian Christians who were killed for their faith in 2021. Accordingly, Nigeria earns the dubious honor—for the second consecutive year—of being the deadliest country on earth for Christians.
"We wrote last year that "not only has the government of Nigeria failed to take meaningful steps to mitigate such violence, but Nigerian authorities restrict and crack down on religious minorities and detain individuals indefinitely on blasphemy-related charges. We remain concerned that the Nigerian government is failing to protect the religious freedom and basic safety of its Christian citizens.
"Furthermore, as this year's annual reports from the bipartisan U.S. Commission on International Religious Freedom (USCIRF) and from your own Department make clear, Nigerian government authorities directly participate in the persecution of Christians, Muslims, and even non-theists, most notoriously through arrests and convictions under blasphemy laws. Make no mistake: continued enforcement of state-sanctioned blasphemy laws enables the type of deadly violence that killed Deborah Emmanuel Yakubu and so many others.
"When we previously wrote you, we were met with a response which failed to answer our questions about why the State Department views Nigeria as not having engaged in or tolerated "systematic, ongoing, and egregious violations of religious freedom" or even "severe violations of religious freedom." This is unacceptable, especially because you are required by federal law to consider the recommendation of USCIRF—which, since 2009, has been to designate Nigeria as a CPC. In fact, USCIRF reiterated in its 2022 Annual Report that it was "appalled" at the removal of Nigeria's CPC designation. Despite public statements from you and other State Department officials condemning the recent bloodshed in Nigeria, the fact remains that the Department still does not officially regard Nigeria as a severe violator of religious freedom.
"The State Department released its 2021 Report on International Religious Freedom on June 2, which starts the 90-day timeline for the Department to make its religious freedom designations. Given the abysmal state of religious freedom in Nigeria, it is incumbent upon you to reverse last year's decision and redesignate the country as a CPC. The moment demands that you do so without delay."
Buhari 'Renews Tenure Of DSS Boss', Yusuf Bichi Amid Lingering Insecurity
Buhari Has 'Renewed The Tenure Of DSS Boss', Yusuf Bichi Amid Lingering Insecurity in Nigeria.
The tenure of the Director-General of the Department of State Services (DSS), Yusuf Bichi, has been extended by President Muhammadu Buhari.
Recall that Bichi was appointed in September 2018, following the retirement of the former head of the secret police, Matthew Seiyefa.
Sefiya, who headed the agency in an acting capacity from August 7, 2018, to September 14, 2018, handed over to Bichi following his appointment by President Buhari.
According to DAILY NIGERIAN, the President approved the extension of Bichi's tenure for another four years after rejecting a number of candidates proposed to him.
It was said that Buhari wanted Bichi "to continue with the good job he is doing in intelligence gathering" instead of appointing a new head of the agency.
Confirming the development to the newspaper, the spokesman for the DSS, Peter Afunanya, said Bichi's tenure has been renewed.
Profile of Bichi
Bichi attended Danbatta Secondary School, the Kano State College of Advanced Studies and the Ahmadu Bello University, Zaria where he graduated with a degree in Political Science.
He began his career in the security division of the Cabinet Office in Kano, from where he joined the defunct Nigerian Security Organization (NSO) before it became the present-day SSS.
The 66-year-old was appointed in September 2018 after retiring from service two years earlier to serve as the director-general of the service.
Emirates Suspends All Flights To Nigeria From September 1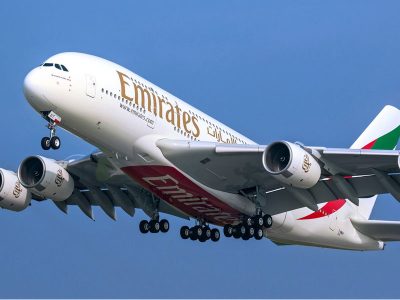 There are indications that the failure of Emirates Airlines to repatriate its trapped ticket sales fund in Nigeria back to its home country in the United Arab Emirates (UAE) may have led to the carrier's decision to stop all flights in and out of the country.
The airline in a statement on Thursday morning said that it would suspend flights from Nigeria effective September 1, 2022.
At least, $600 million of over 20 foreign airlines has been blocked in Nigeria since the beginning of the year.
Emirates had about two weeks ago said that out of these funds, it had about $85 million in Nigeria.
The airline had on Monday cut its 11 weekly frequencies into Lagos Airport to just seven.
A statement by the media consultant to the airline in Nigeria alleged that all efforts to repatriate the funds had proved abortive and it was compelled to take the decision of suspending all flights into the country.
The airline's statement on Thursday said: "Emirates has tried every avenue to address our ongoing challenges in repatriating funds from Nigeria, and we have made considerable efforts to initiate dialogue with the relevant authorities for their urgent intervention to help find a viable solution.
"Regrettably, there has been no progress. Therefore, Emirates has taken the difficult decision to suspend all flights to and from Nigeria, effective September 1 2022, to limit further losses and impact on our operational costs that continue to accumulate in the market.
"We sincerely regret the inconvenience caused to our customers, however the circumstances are beyond our control at this stage. We will be working to help impacted customers make alternative travel arrangements wherever possible.
"Should there be any positive developments in the coming days regarding Emirates' blocked funds in Nigeria, we will of course re-evaluate our decision. We remain keen to serve Nigeria, and our operations provide much needed connectivity for Nigerian travellers, providing access to trade and tourism opportunities to Dubai and to our broader network of over 130 destinations."
Jigawa Govt Shuts Schools Over Security Threats
The Jigawa State Government has ordered the immediate closure of all public and private schools in the state over security threats.
State Commissioner for Education, Dr. Lawan Yunusa Danzomo disclosed this to newsmen in his office.
Danzomo explained that the directive is not peculiar to Jigawa State but all the states, especially the border states.
DAILY POST learnt that the state government had directed the immediate closure of all primary and secondary schools without further delay while the students were taking their terminal examinations.
The sudden closure has caused panicking among residents, students and teachers.
A headmaster confided in DAILY POST that they were asked to shut down the schools and release the students immediately.
He said the directive came while the students are writing their examinations a few days before the normal closing date.
DAILY POST had also observed that most of the students, especially boarding schools were left stranded after closure of the schools.
Police spokesperson in Jigawa, Lawan Shiisu Adam, said the police command in the state did not order the closure of the schools, and the Ministry of Education has not briefed the command on what led to the sudden closure.