BILLIONAIRE ALIKO DANGOTE ALLEGEDLY BROKE, CAN'T MEET 2023 REFINERY COMPLETION TARGET- REPORT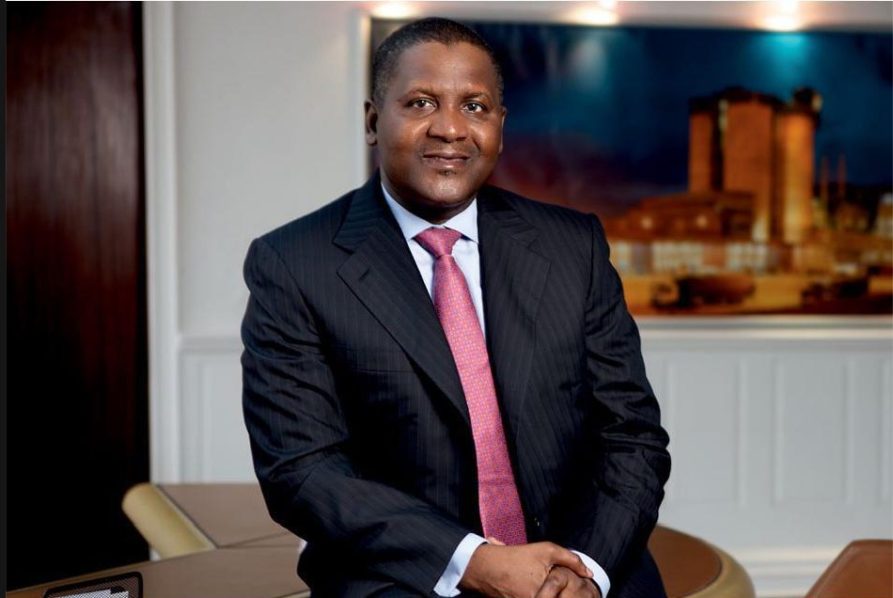 Fitch, the world's biggest global rating agency has alleged that Africa's wealthiest man, Aliko Dangote is broke.
It alleged that his company, Dangote Industries has limited financial flexibility with which to complete its refinery.
Fitch is basing its allegation on the timely completion or lack thereof of the project, adding that only limited delays or cost overruns may be tolerated in the current rating.
Fitch argues that Dangote Industries suffers from weak corporate governance.
It says that the existence of a "complex group structure with a large number of related-party transactions" has "a negative effect on operational and financial transparency."
"We also think it's a risk that Aliko Dangote, as CEO and main shareholder, has a lot of power over operations," it added.
Dangote had promised to commission the $19 billion refinery project before President Muhammadu Buhari's tenure ends next year.
Not only is the Dangote refinery very dear to Buhari's government, Fitch claims that the government sees the project as the messiah that will solve Nigeria's perennial fuel scarcity problem as it will end the country's dependence on imported foreign fuel.
But as it turns out, Fitch seems to think that this dream and the time line Dangote gave Buhari is not achievable.
And their reason is not far fetched: Dangote requires an additional $1.1 billion (900 billion) naira to complete the refinery next year.
Unfortunately, Dangote does not have that kind of money now as he has invested all his cash and even borrowed from lenders to finance the refinery project.
Again, the lenders that borrowed Dangote's loan for the financing of the project cannot give him the 900 billion naira that Dangote needs to complete the project as they are already over exposed to the project.
So the only way Dangote can raise money is through the sale of bonds by his cement company, Dangote Cement.
Dangote cement is already to sell bonds this year.
If the money urgently needed by Dangote isn't raised through the sale of bonds, he can sell some shares in his cement company (he owns over 86% of Dangote cement) or he can sell some refinery project stakes, which would be the likely option to plug the gap.
He has sold 20% of the refinery stake to NNPC at a cost of $2.5 billion, but he might be forced to dilute more stakes in the refinery if all the options to raise the $1.1 billion needed to complete the refinery fail him.
But if all these measures to raise money fail to see the light of the day, the only available option left for Aliko is to increase the price of his cement from what it is now to something higher.
Fitch concluded its report by saying that the earliest Dangote refinery can deliver its project is
2024 and not the 2023 that Dangote promised Buhari.
The Dangote refinery project has gone too far and Dangote, is racing against time just to make sure that he delivers the project.
If not for anything, a lot of hopes are tied to the project, and its failure to deliver will be nothing but a catastrophe.
Polaris Bank, Lagos State Employment Trust Fund launch N1b fund to empower artisans in Lagos
Polaris Bank and the Lagos State Employment Trust Fund (LSETF) have partnered to provide N1 billion fund to artisans operating in Lagos state.
This was disclosed at a joint media launch of the artisans' funds and addressed by the Bank's Executive Director, Lagos Business, Mr. Segun Opeke, on Thursday May 19, 2022.
Mr. Opeke explained that the partnership with LSETF is aimed at providing the much-needed funding to create wealth and empower artisans and players within the MSME space in Lagos state who have been in business operation for a minimum of one year."
The executive director further noted that Polaris Bank will be providing N500m counterpart funding in the partnership while LSETF is providing to the fund the same amount. He encouraged artisans in the state to take advantage of the facility.
In her presentation at the signing off ceremony, the Executive Secretary of LSETF, Tejumola Abisoye, stated, "LSETF working with the Lagos State Council of Tradesmen and Artisans and the Ministry of Wealth Creation and Employment is committed to making impact by ensuring it creates access to finance and sustainable job opportunities for artisans in Lagos State. "We are happy to partner with Polaris Bank in ensuring that this mandate is achieved, and we know that through this fund, thousands of artisan businesses across the state can become sustainable. At LSETF, we are open to more strategic partnerships to reduce unemployment by building the capacity and improving the productivity of Lagos residents" she added.
"We are working with Polaris Bank to grant this loan at a single digit of 9.5% per annum. This is extremely important because we want it to be clear from day one that it is affordable. We still think it is the most affordable in the market that you can have access to at the moment," she added.
Explaining the process of accessing the artisans' funds, the Group Head, Products and Market, Polaris Bank, Mrs. Adebimpe Ihekuna, said the scheme is highly subsidised at less than 1% flat per month and artisans who wish to take advantage of the facility can complete an application form; provide proof of verifiable business location with evidence of tenancy and domiciliation of business account to Polaris Bank.
Applicants are also to provide business plan among other friendly terms throughout the tenor of the facility.
Mrs. Ihekuna further explained that the scheme offers up to N5m for the MSMEs to be able to purchase working equipment so that even as a cobbler, vulcanizer, a barbing or hairdressing salon owner or whatever business you do, you can create value which also becomes a platform to continue to provide more employment opportunities for the youth.
On her part, Director of Programs, LSETF, Omolara Adewumi, expressed appreciation to Polaris Bank for the collaboration and the gesture of coming on board as a financial partner. She noted the role MSMEs play in creating jobs and reducing poverty.
"I believe the time for this kind of matching funds which focuses mainly on artisans in Lagos state is now and we know that this collaboration will be a successful one," she added.
Lagos State's informal economy, under which artisans are categorized, is said to employ about 5.5 million people – about three-quarters of the State's 7.5 million labour force – out of the country's nearly 200 million people. This figure (5.5m in Lagos alone) represents over 80 percent of the population working in the informal sector, according to the International Monetary Fund (IMF). Despite its evident potential, the informal economy is often faced with difficulties, one of which is the lack of access to finance.
Prospective applicants are encouraged to visit any Polaris Bank branch, the liaison offices of LSETF to apply, or visit https://apply.LSETF.ng/artsignup.
For more information on this partnership, kindly contact smebusiness@polarisbanklimited.com or +234 1 293 1077 (Polaris Bank) and info@lsetf.ng (LSETF)
About Polaris Bank
Polaris Bank, adjudged the Digital Bank of the year, is a future-determining bank committed to delivering industry-defining products and services to individuals and businesses.
About Lagos State Employment Trust Fund (LSETF)
Lagos State Employment Trust Fund (LSETF) was established by The Lagos State Employment Trust Fund Law 2016 to provide financial support to residents of Lagos State, for job, wealth creation and to tackle unemployment. For more details visit www.lsetf.ng
Dollar Hits N600 At Parallel Market, Forex Supply Shrinks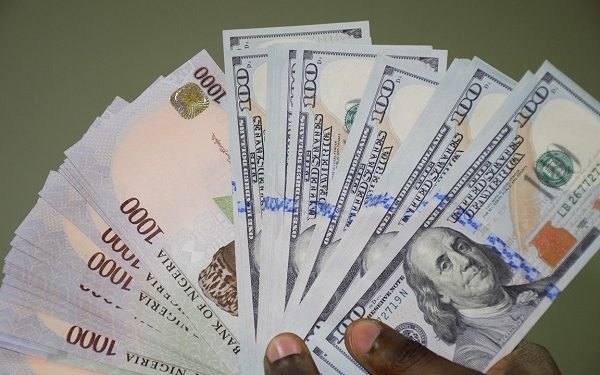 The dollar exchanged at N600 on Monday at the parallel market, heightening fears of a further devaluation of the nation's currency.
The rate at the Importers and Exporters Window was, however, N415.75 on Monday, widening the exchange rate spread to N184.25.
At Zone 4 in Abuja, which is the hub of the parallel market in the Federal Capital Territory, two Bureau de Change Operators, Mohammed Isa, and Abu Abdullahi, told The PUNCH that the rate was N599/$ at 10am and 11.14am respectively.
However, the rates for both BDCs changed to N600/$ when they were separately contacted at N3.13pm and N5pm respectively on Monday.
"If I reduce this by N1, I will not be able to make any profit," one of the two BDCs, Abu Abdullahi, said.
At the Lagos airport on Monday, a BDC operator, Adamu Haruna, told The PUNCH that the rate was "N600/$, no more, no less."
A BDC operator at Amuwo-Odofin in Lagos, Bala Usman, gave an initial rate of N598/$ in the morning but changed to N599 at 2.53pm when contacted.
"The demand is increasing and the dollar is very scarce now," he said.
Naira has weakened in the parallel market due to increased speculations, falling external reserves, and low foreign exchange inflows into Africa's biggest oil producer.
The country's external reserves fell by $313m in March, according to figures obtained from the Central Bank of Nigeria.
Politics is also a key factor, as experts see politicians mopping up dollars for election primaries this month.
The President, Association of Bureaux de Change Operators of Nigeria, Alhaji Aminu Gwadabe, told The PUNCH that the situation was caused by several factors, including elections, loss of confidence, and demand/ supply.
"It is a market where demand and supply determine the price. Do not forget that election years are associated with foreign exchange volatility, coupled with supply squeeze. External reserves, inflation, cost of inputs, and the Russia-Ukraine war are also key issues," he said, arguing that there was indeed a loss of confidence, saying that "once people see the exchange rate rising, the confidence will also fall."
The Director of Research and Strategy, Chapel Hill Denham, Mr Tajudeen Ibrahim, told The PUNCH that the issue in the foreign exchange market could be attributed to falling external reserves and uncertainty in the economy.
"The parallel market is speculative. One of the causes is the foreign exchange reserves. Secondly, there is no indication that Nigeria is going to see an inflow of foreign exchange that can underpin the FX reserves any time soon," he said.
"There is nothing like Eurobond. There are no indications for other borrowings, so there is no clear indication of inflows. This is also one of the reasons for what we see in the market," he said.
He explained that it was possible that the market was seeing an election-related demand.
He urged the Central Bank of Nigeria to devalue the naira to match the parallel market rate, while also managing the market to ensure that unforeseen circumstances did not happen.
On his part, the Chief Executive Officer of Centre for the Promotion of the Private Sector, Dr Muda Yusuf, urged the CBN to float the exchange rate market to provide clarity for investors and allow the market to be determined by the forces of demand and supply.
Yusuf said the CBN's current approach would continue to deepen distortions in the economy, perpetuate round-tripping, fuel speculation, and suppress forex supply.
On the other hand, Nigeria is a deeply import-dependent economy, relying on crude oil for over 80 per cent of the foreign exchange.
The non-oil sector inflows are still 10-20 per cent and most of the export products are raw materials and agricultural commodities.
The Manufacturers Association of Nigeria said only a strong manufacturing sector could raise the productive capacity of the country, reduce importation and increase FX inflows from non-oil exports.
KUA Africa 2022: Make your dreams to study and live abroad a reality with ease
The crave for foreign education has gone up for many Nigerian students, especially during a period like this when the Academic Staff Union of Universities (ASUU) is at dagger-drawn with the government.
Recently, the academic body declared a 12-week strike when the government was unable to bring the body to the negotiation table after a month's warning strike.
As expected, most students have given up hopes of a better education abroad and resigned to their fate. Some not because of funds, but inability to get a dependable vehicle for a successful application to any foreign universities of their choice.
But LinkPro Consult Integrated Limited's unique offerings can make an otherwise cumbersome university application process much easier for Nigerian students.
The company, located in East Africa (Nairobi, Kenya), West Africa (Lagos, Nigeria), South Africa, and Ireland, is a consultancy firm with specialty in education placements in international schools abroad. It is a registered agent for a number of international higher education schools and an ICEF-certified recruitment agency.
In a hybrid event tagged "KUA AFRICA", the company would be presenting discerning parents, students, professionals and agents in Nigeria with an unmatched one-on-one networking with representatives from prestigious international institutions of higher learning in Ireland and Germany as well as the Institute of Education in Ireland.
The institutions that will be in attendance include the Galway and Letterkenny Campuses of the Atlantic Technological University, University of Europe for Applied Science in Berlin, Germany and Institute of Education in Ireland.
The meeting would be held at a designated venue in Lagos with offer holders, prospective students, and professionals in the ICT, management, hospitality and tourism sectors.
Other sectors include fintech, health care, nursing, engineering and medicine.
This discussion, which is coming up on May 12, 2022 from 10am – 4pm, would be centred on their offerings for registered participants.
To be confirmed to attend the event, send YES KUA AFRICA with your full names to 08182705617. You can also visit www.linkproconsult.com/kua-africa/ to get more information.