PVCs: Tinubu Tenders Apology Over Misleading Claim
The National leader of the All Progressives Congress, Asiwaju Bola Tinubu has tendered a public apology for a misleading claim he made concerning the Permanent Voter Cards.
Tinubu, while speaking in Abuja on Wednesday, encouraged his supporters to go for new registration ahead of the 2023 elections because their PVCs had expired.
He had said, "In case they do not announce to you on time, the PVC you have has expired. Take one family member, two family members, knock on all doors, and make sure that the new registration… Because they may not announce to you on time. The PVCs you have has expired. Yes!
"You need to spread it to various local governments and wards at each level. No matter how difficult it is. To me, I look at it closely and you look at other elections being held, you will see that it's diminishing because those cards expired. It's mandatory that you go and register to vote and achieve your aspirations. May God bless you and bless Nigeria."
However, Tinubu's statement was later countered by the Independent National Electoral Commission.
INEC said the information was wrong, adding that PVCs don't come with expiry date.
In response to the backlash that followed the misleading information, Tinubu's media team issued a statement saying the APC chieftain mistakenly used the word 'expire' instead of stating that PVCs may have to be updated.
The statement read, "On Tuesday night in Abuja, Asiwaju Bola Tinubu granted audience to a delegation of women from Lagos and across the country attending the All Progressives Congress Women Conference. While charging the women to check the status of their voting cards and mobilise supporters to vote, he mistakenly used the word 'expire' instead of stating that the cards may have to be updated.
"Immediately upon being apprised of this, Asiwaju apologized for the incorrect statement and felt sorry for any confusion it may have caused. Asiwaju Tinubu also stressed that he appreciates the patriotic and necessary work of INEC and its personnel in assuring a free and fair electoral process for all Nigerians in all political parties.
"At the meeting convened at the behest of the women, Asiwaju emphasized the need for people to fully participate in elections so we strengthen our democracy. He urged them to continue to mobilize voters to update their PVCs and help thwart the prevailing voter apathy. Women must mobilize heavily to reverse the trend, he said.
"The gap between those who registered for elections and those who usually turned up to pick their PVCs was wide, adding that such constitutes a serious challenge, which may impede the growth of our democracy.
"Asiwaju Tinubu would like to reiterate this call to women to mobilize at the grassroots levels so that elections reflect the sovereign will of all the people for a true democracy to be established. He enjoins them to review their voting details with INEC so that these details will be updated before the coming elections."
2023: Sit-At-Home Big Threat To Igbo Presidency – Group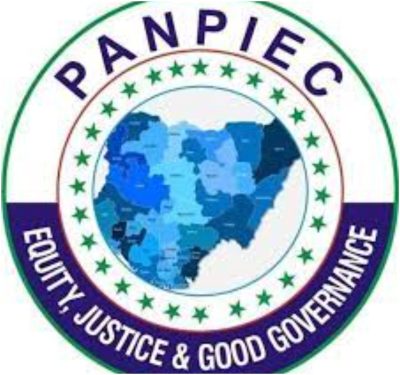 A group known as Pan Nigerian President of Igbo Extraction Coalition has warned the Indigenous People of Biafra and its factions that multiple sit-at-home orders could deprive the Igbo winning 2023 presidency.
This is contained in a statement jointly signed on Friday by the group's Chairman, Rev Obinna Akukwe and the Secretary, Dr Pat Anyanwu.
According to PANPIEC, frustrated politicians would use the purported sit-at-home of February 24 to scuttle the aspirations for Igbo presidency and give the impression that the South-East voters were supporting the agitation for a Biafra state.
"PANPIEC is aware that some members of the Strategy Team are working behind the scenes for the release of Nnamdi KANU, details of which will be kept private.
"Therefore, any further multiple sit-at-home represents a multiple demarketing of the Igbo Presidency Project.
"PANPIEC advises Simon Ekpa, Commander of IPOB auto-pilot, to jettison his Biafra agitations till after the 2023 elections to enable teeming Igbo Youth to exercise their civic responsibilities.
"Igbo cannot be asking for Biafra and Igbo Presidency simultaneously.
"PANPIEC warns for the last time that the indiscriminate sit-at-home strikes fear into the minds of other stakeholders in the north favourably disposed to the Igbo Presidency.
"PANPIEC have received thousands of inquiries from concerned northern voters over the stance of Ndigbo on Biafra and warns that all the rumours of war are destabilizing the Igbo Presidency Project", the group stated.
Nasarawa Gov Sule Loses First Son, Hassan Sule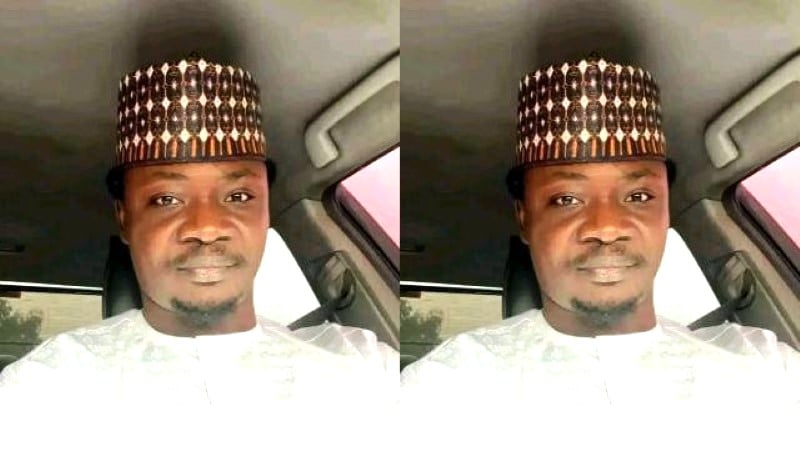 Hassan, the first child of Nasarawa Governor Abdullahi Sule, is dead. Hassan, reported to have no health challenge, was full of life on Thursday and had useful engagement with friends, it was gathered.
He was said to have slumped around 9:30pm on Thursday before he was confirmed dead.
The Governor, in a statement by his Chief Press Secretary, Ibrahim Addra, confirmed the incident.
According to him: "His Excellency Engr. Abdullahi Sule, Executive Governor of Nasarawa State on behalf of his family announces the sudden demise of his son Hassan Sule whose sad event occurred Thursday 26th January 2023 at the age of 36"
Hassan was laid to rest in Gudi, Akwanga Local Government Area on Friday.
Frank MBA, Idowu Owohunwa Become Lagos, Ogun Police Commissioners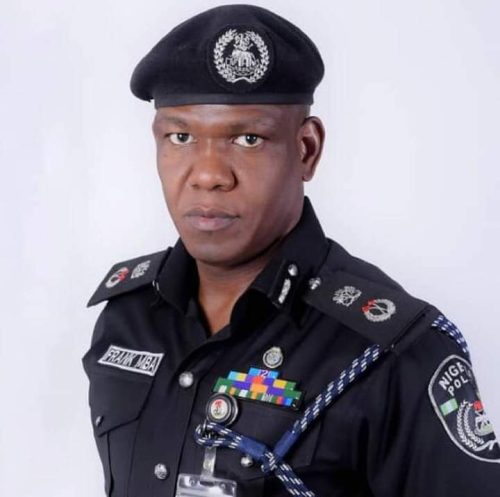 The Nigerian Inspector General of Police (IGP), Alkali Baba on Tuesday approved the redeployment of two commissioners of police to Lagos and Ogun States respectively.
Frank Mba, a former spokesman of the Nigerian Police Force is returning to Lagos where he served as Police PRO for many years.
Also recommended to the PSC to take over as Commissioner of Police, Ogun State, is CP Idowu Owohunwa.
While CP Frank Mba, former Force Public Relations Officer, is the current Commissioner of Police in charge Federal Border Patrol branch at the department of operations, CP Owohunwa is currently the Principal Staff Officer (PSO) to the Inspector General of Police, IGP Usman Alkali Baba.
This was stated in a letter dated January 24, 2023, and signed by Hafiz Inuwa, the Assistant Inspector-General of Police to the Police Service Commission (PSC).
According to the letter, the postings are part of a strategy being put in place by the IGP to strengthen the strategic and operational readiness of the Police force in Lagos and Ogun commands.
It reads, "I am directed to humbly write and forward the proposed posting of the under-mentioned commissioners of police to State Commands indicated against their names for the Commission's kind consideration and approval".
"The Inspector General of Police is deploying the under-mentioned Commissioners of Police to strengthen the strategic and operational control of the commands."