Toke Makinwa Faces N50bn Lawsuit Over Alleged Defamation Of Abuja Businessman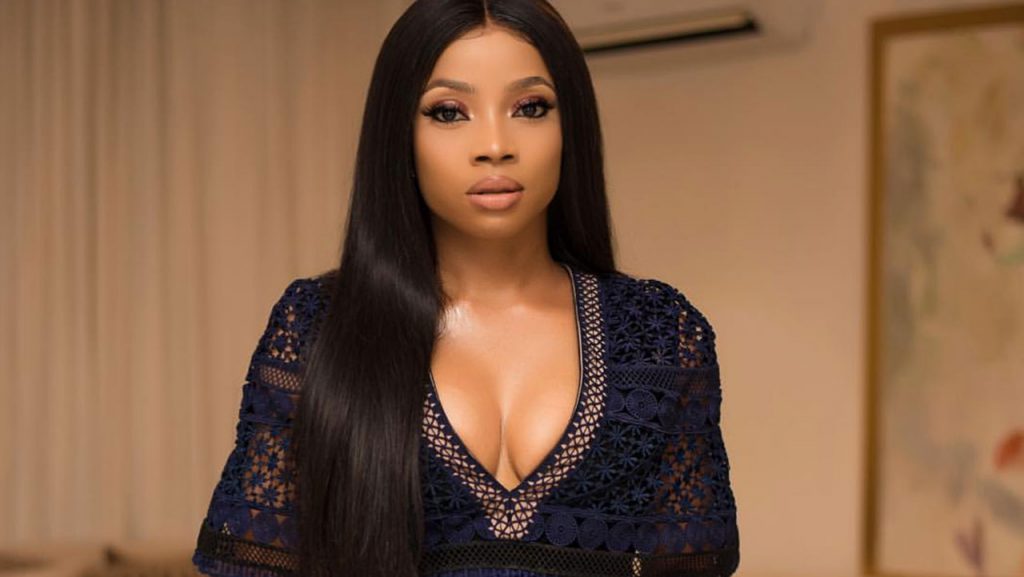 Toke Makinwa, a Nigerian celebrity and On-Air Personality, has been given a 48-hour ultimatum to retract an allegation made against an Abuja-based businessman, Alhaji Abubakar Aliyu, or risk a N50 billion naira defamation lawsuit.
The allegation published against the business man claimed Toke Makinwa was in a relationship with him and that he had made promises to her which were not fulfilled.
It was widely reported that Toke had slammed a lawsuit against the supposed lover following the unfulfilled promises.
But in a swift reaction to the rumours, Alhaji Aliyu expressed surprises at the allegation making the rounds on social media platforms, saying he has never met Makinwa in his life and wondered why she would make such spurious and malicious allegations against him.
A press statement by Media Aide, Kadiri Joseph, quoted Alhaji Aliyu as saying he is a responsible married man with children and will never stoop so low to such an act.
He described the allegation as a cheap blackmail by his detractors to ridicule him and bring him to disrepute.
Alhaji Aliyu is, therefore, demanding that Toke Makinwa retracts the allegation and tenders an unreserved apology that must be published in at least seven national dailies and in all the online platform where the allegation were originally published.
He is also demanding that all the online platforms pull down the false publication and apologise for not verifying the story before going to press as responsible journalism demands.
He said failure to do this within the next 48 hours, he would have no option but to approach a court of competent jurisdiction for redress.
Alhaji Aliyu said " I do not know this girl in question, my detractors are at work. How? When? This is pure defamation, she must retract this false allegation".
"I have spoken to my lawyers to take appropriate action."
'I'll never leave you' — Fani-Kayode hails Ghanaian wife on her birthday
Femi Fani-Kayode, former aviation minister, has taken to social media to eulogise Regina-Hanson Amonoo, his Ghanaian wife, on her birthday.
In a post via his Instagram page, the ex-minister shared photos of Regina, his third wife, while making a number of promises about their union.
Fani-Kayode also promised to love her "forever both in this world and the next" while stating that nothing would ever come "between us".
"If I ever met an angel, it was you. If I ever had a loyal and true friend who, through thick and thin, was as constant as the Northern star, it is you. If I was ever loved it was by you. If I ever had love to give, it was for you. You are everything to me and I will love you forever both in this world and the next," he wrote.
"For 24 beautiful years we have been one and until the day I die we shall be as one. I will never leave you. I will never stop loving you. I will never forget you. I will always stand by you.
"May God continue to be with you and May He grant you many more years of peace, joy, good health, blessings and prosperity.
"May He strike down your enemies, curse those that seek to curse you and shame your adversaries and foes. May He bless those that bless you, meet your every need, and cause you to flourish and excel.
"May He vindicate you and cause you to go from strength to strength. May He enlarge your coast, exalt your horn and cause you to increase.
"May He make every crooked path straight before you and make a way for you even where there seems to be no way. I do not have the words to express just how wonderful you are and just how precious you are to me but you know exactly how I feel.
"Nothing can ever come between us because we are one and so it shall always be. May the Lord reward you for your love and commitment to me and our beautiful daughter Remilekun."
This is not the first time Fani-Kayode will be applauding Regina on social media.
In 2020, the ex-minister had described her as the "most powerful force in my life".
Fani-Kayode tied the knot with Regina in 1997 after which he married Precious Chikwendu as his fourth wife in 2014.
The ex-minister has been in a heated tussle with Chikwendu for the custody of their four children since their marriage collapsed.
Fani-Kayode had earlier married Saratu Attah in 1987 but the duo split three years later. In 1991, the ex-minister also married Yemisi Adeniji but they were separated by 1995.
How Toyin Abraham Paid Millions For Mo Bimpe's Wedding Dress – Toyin Lawani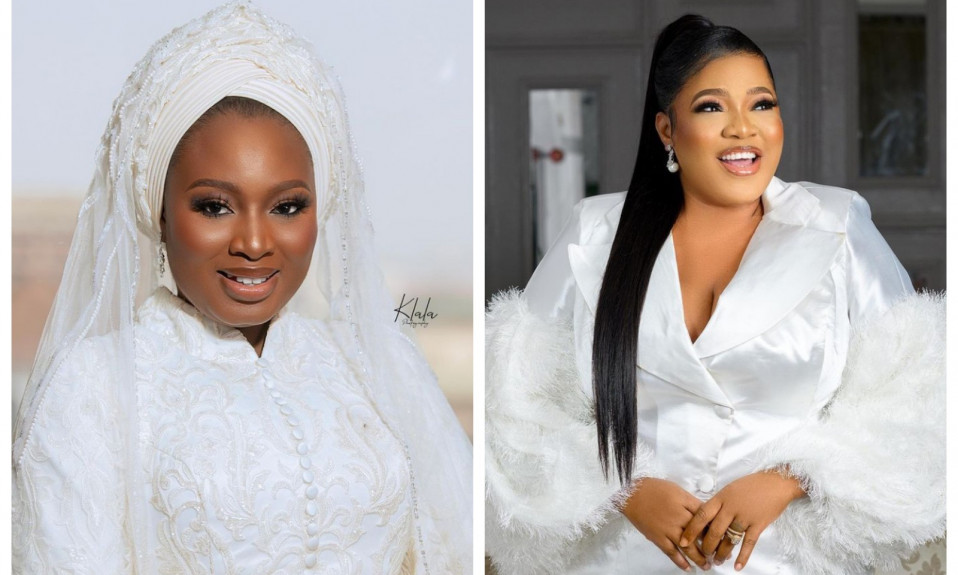 Celebrity stylist, Toyin Lawani, on Friday revealed that actress Toyin Abraham paid for the wedding dress of her junior colleague, Adebimpe Oyebade aka Mo Bimpe.
The designer took to her Instagram page to share photos of the dress, as she appreciated Toyin Abraham.
The fashion lover shared a photo of the dress on Instagram, appreciating Toyin for her magnanimity.
"@mo_bimpe Nikai wedding dress, designed by the fashion goddess via @elegantebytiannah styling courtesy of @toyin_abraham. I was just randomly discussing with her that I was making three dresses for Bimpe and I was so busy this time.
"Next thing she said, 'ah she's my God Daughter o, let me pay for her wedding dress', and you know I charge millions."So she did the transfer boom! and I made this masterpiece happen. Thanks Toyin, you are a wonderful friend. Well, everyone say thank you to @toyin_abraham Mummy Ire. God bless you," she wrote.
Mo Bimpe married fellow actor, Lateef Adedimeji on Wednesday in a star-studded event in Lagos.
Welcome To My World, I Love And I Will Always Be There —Lateef Adedimeji Promises Wife, Adebimpe
Nollywood actor Lateef Adedimeji has taken to social media to share moments from their wedding, which is currently taking place in Lagos.
Lateef Adedimeji shared photos of himself and his wife Adebimpe Oyebade adorned in Muslim outfits and made a promise to her.
Lateef Adedimeji reaffirmed his love for Bimpe Oyebade, vowed to always be there for her and officially welcomed her to his world.
He wrote: ALHAMDULILAH. May Allah be praised . Adebimpe Rahmatullah , I just want you to know I love and I will always be there . Welcome to my world .
Kemi Filani News earlier reported that Bimpe Oyebade took to social media to share beautiful moments from her baby shower.
Bimpe Oyebade took to her Instagram page a few hours ago to share how many friends and colleagues turned up for her bridal shower.
Bimpe Oyebade described the bridal shower as one of the beautiful days of her life while expressing appreciation to her sister and everyone who came through for her.
She wrote: YESTERDAY WAS ONE OF THE HAPPIEST DAY OF MY LIFE! My bridal shower organized by my sisters.
How do I begin to thank you all for coming through for me this much , for all the money spent, for Time, for energy just to make me happy, I had the best bridal shower party all thanks to you my sisters , thanks and God bless you all, I love you all.