Lagos charges CDAs, CDCs to partner government on security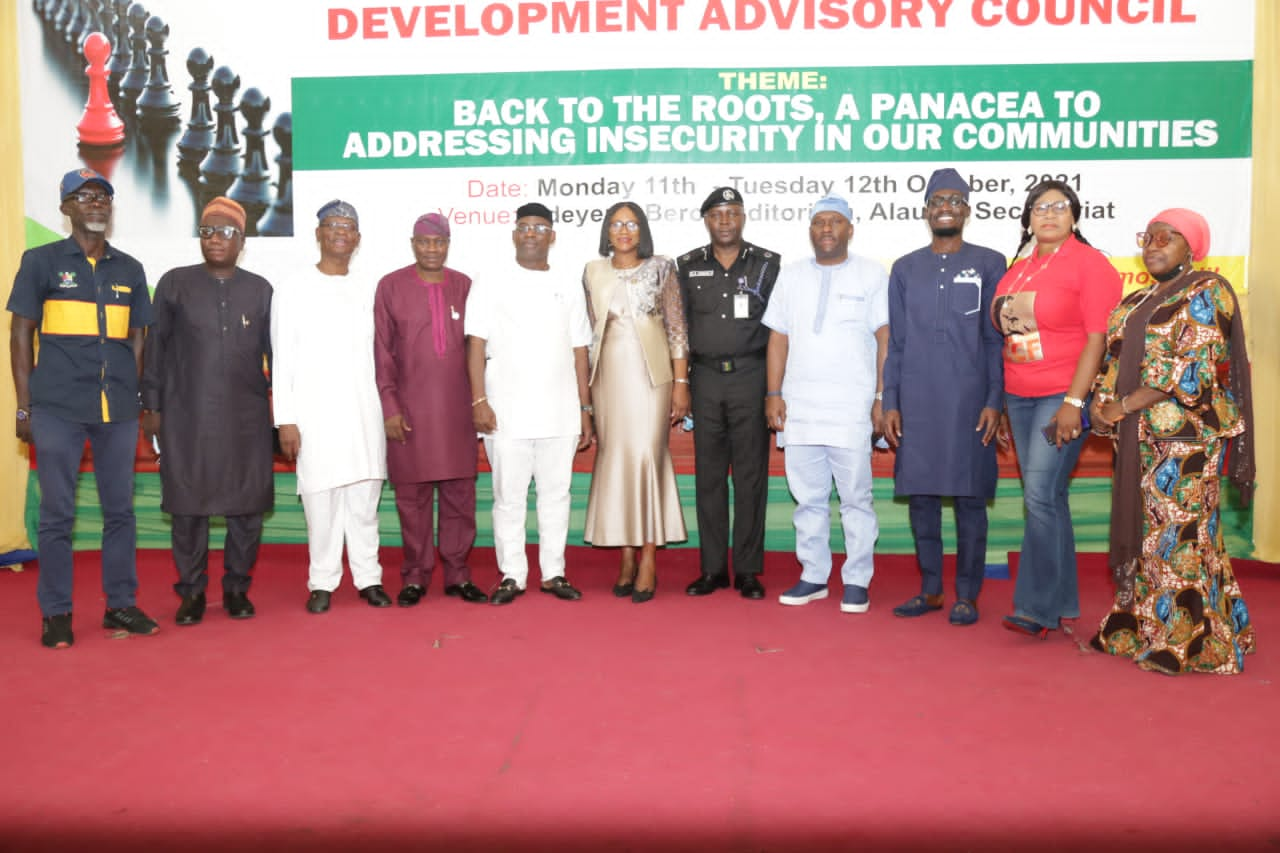 Lagos State Government on Monday charged Community Development Associations (CDAs) and Community Development Committees (CDCs) to partner with it to ensure continued safety and security in the State.
Commissioner for Local Government and Community Affairs, Dr. Wale Ahmed gave this charge while declaring open a two-day Leadership Training for members of Lagos State Community Development Advisory Council (LSCDAC) in Alausa, Ikeja area of Lagos.
Ahmed, who was represented by the Permanent Secretary, Mrs. Kikelomo Morenike Sanyaolu said over the years, the State government had committed time and resources to conduct periodic trainings for members of Lagos State Community Development Advisory Council (LSCDAC), to equip them in playing their roles in bringing government closer to the people and to also reiterate Governor Babajide Sanwo-Olu's policy of inclusiveness.
"No doubt, this year's training is one of the many efforts of the State Government under the administration of Governor Babajide Olusola Sanwo-Olu to empower our Community Development Council (CDC) and Community Development Area (CDA) members to align their various CDCs and CDAs in accordance with the State's plan for a greater Lagos; the Lagos of Our Dreams.
"In addition, it is part of the State government's effort to drive the policies of this administration and replicate governance and leadership at the grassroots," he said.
Ahmed stated that everyone knew the importance of security towards guaranteeing and protecting everyone, but that the government alone could not do it, saying that these collective efforts must become a part of "our daily life, something that each woman and man can count on. This, as a matter of fact, must commence from our various roots, which are our various CDAs and CDCs."
He explained that in the next two days, the State government would be providing them with the knowledge needed to move towards effective collaboration, as seasoned resource individuals had been carefully selected to take them through different topics to enlighten them on improved ways and tactics to adopt when it comes to addressing insecurities in the various communities.
Ahmed implored participants to see the training as an opportunity to learn the rudimentary of leadership for governance as it relates to ensuring peace and "stability in our little corner".
"It is important for us as CDAs and CDCs to enlighten organisations and individuals in our communities who have resources to employ people to always ensure adequate background checks are done on individuals we intend to employ. This will help us guide against employing criminal elements that can cause chaos and anarchy in our communities.
"It is important that adequate checks should also be done when employing Security Operatives (Community Gatemen/House gatemen) in our communities, because most times, it is the crack in the wall that gives room for lizards.
"Let me also iterate that your roles as grassroots leaders should collaboratively support the effort of Mr Governor in ensuring safety of lives and security in our State. In times like this, we cannot afford to hoard security information; if you see something, you must say something.
"I am sure that with the up-to-date information and security tips that will be available at your disposal through this leadership training, our communities would be safer and more secure. I urge you all to ensure that it is keenly documented, adopted and applied into the security fibre of our various communities to help improve safety and security," he stated.
Special Adviser to the Governor on Community Development, Babatunde Jimoh, said security is much of a collective effort than an individual effort and that this was why it behooves on CDA/CDC members to seize this opportunity to learn and re-strategise security across every stratum in their communities.
He said one of the policy thrusts of Sanwo-Olu's administration is crested in the THEMES Agenda which is Security and Governance and that the governor had committed himself to this since the inception of his administration.
"This year's theme, "Back to the Roots: A Panacea to Addressing Insecurity in our Communities" captures this fundamental policy and shows Mr Governor's priority that we all live in secured and safe communities.
"This is why we must seize this learning opportunity to equip ourselves with all that we need to engender security in our communities.
"We must, therefore as good people of Lagos play our little but crucial roles in supporting Mr Governor by contributing to the safety of our communities through our ability to translate all that we would be learning in the course of this training into our communities," he stated.
Jimoh urged the CDAs and CDCs not to forget that they all have roles to play, as security has become everybody's business.
Similarly, the Chairman, House Committee on Local Government and Community Affairs, Hon. Olawale Abdulsubor commended Lagos State Government for its proactiveness in tackling security challenges through Security Trust Funds and partnership with security agencies, stressing that the Lagos House of Assembly is ever ready to enact people friendly laws, as demonstrated in the recent enactment of the laws in kidnapping and the passing of the bill that created Lagos Stare Corps, to strengthen safety and security of all residents in the state.
Also, the chairman, LSCDAC, Alhaji Azeez Amusa, in his goodwill message applauded Mr Governor for recognising the little quota the council contributes in ensuring safety and security in communities.
He charged participants to put all hands on deck to support security operatives by ensuring that community leaders make conscious effort to guarantee safety in their communities through intelligence gathering and prompt reportage of such to State authorities.
In the same vein, General Manager, Lagos State Neighbourhood Safety Corps, Mr Ifalade Oyekan assured that the corps would continue to partner with community leaders in its commitment to achieving the mandate that necessitated the creation of LSNSC, which is security and safety in the communities.
Commissioner of Police, Lagos State, Mr. Hakeem Odumosu, represented by ACP Jide Agboola called on community leaders to prioritise the education of their children and the establishment of vocational centres to curb idle hands which might resort to armed-robbery, land-grabbing, touting, child-abuse which ultimately lead to insecurity.
He appealed for support of the members of the communities whenever the need arose.
Also, Mrs. Olajumoke Otitoloju and other facilitators appealed to community leaders and chairmen at the council level to come together to focus on children's care to effectively represent their interest in solving security challenges in the communities.
The leadership training had as facilitators Mr Hakeem Odumosu, represented by ACP Jide Agboola; Mrs Olajumoke Matilder Otitoloju, Mr. Ismail Abidemi Odulana, Rotarian Babatunde Okoya, Mr Waheed Olalekan Ishola and Mr Olusesan Samuel Layode. Also in attendance are community leaders across the 377 wards of the State.
Folashade Kadiri
Director, Public Affairs
Ministry of Local Government and Community Affairs
11-10-2021
EndSARS: CNN, Amnesty International Must Apologise To FG -Lai Mohammed
The Federal Government has demanded an apology from Amnesty International, CNN and DJ Switch for misleading the world that there was a massacre at the Lekki Toll Gate on Oct. 20, 2020.
The Minister of Information and Culture, Lai Mohammed made this demand on the occasion of the first year anniversary of the famous #EndSARS protests in Nigeria.
According to the Minister who spoke during a press conference in Abuja on Wednesday, CNN, Amnesty, and DJ Switch are all guilty of spreading fake news.
Mohammed maintained that there was no massacre of Nigerian youths at the Lekki Toll Gate incident during the protest last year and the trio mentioned only gave false and misleading reports.
The Minister insisted a professional analysis of what transpired at the Lekki Toll Gate revealed that the military didn't massacre anyone while if truly there was any killing as widely reported, the families of the victims and those affected would have appeared with evidence before the Judicial Panel of Inquiry.
Not done, Lai Mohammed further accused the trio of spreading 'tales by moonlight' about what he described as the phantom killings at the Lekki Toll Gate during the EndSARS protests last year.
He said: "…During the sitting, CNN was summoned but it never showed up, thus missing a great opportunity to prove its allegation of massacre at the toll gate. Also, Amnesty International had a golden opportunity to convince the world, but it rather opted for issuing meaningless press releases."
"In its latest attempt to grasp at straws and redeem whatever is left of its battered credibility on this issue, CNN has continued with its baseless report that soldiers shot at protesters. In a report currently running on the network, CNN brazenly and unashamedly held on to its flawed narrative, relying on an unidentified mother whose son was reportedly shot dead at Lekki, but without convincing evidence of who shot him dead. The same CNN that tweeted on Oct. 23rd 2020 that 38 people were shot dead at Lekki is now struggling to convince the world that one boy was killed at Lekki. What a shame!"
"The testimony of ballistic experts before the Judicial Panel of Inquiry in Lagos contradicts the tales by the moonlight by Amnesty International, CNN, a runaway DJ, and their ilk."
BREAKING: Police Arrest #EndSARSMemorial Protesters At Lekki Tollgate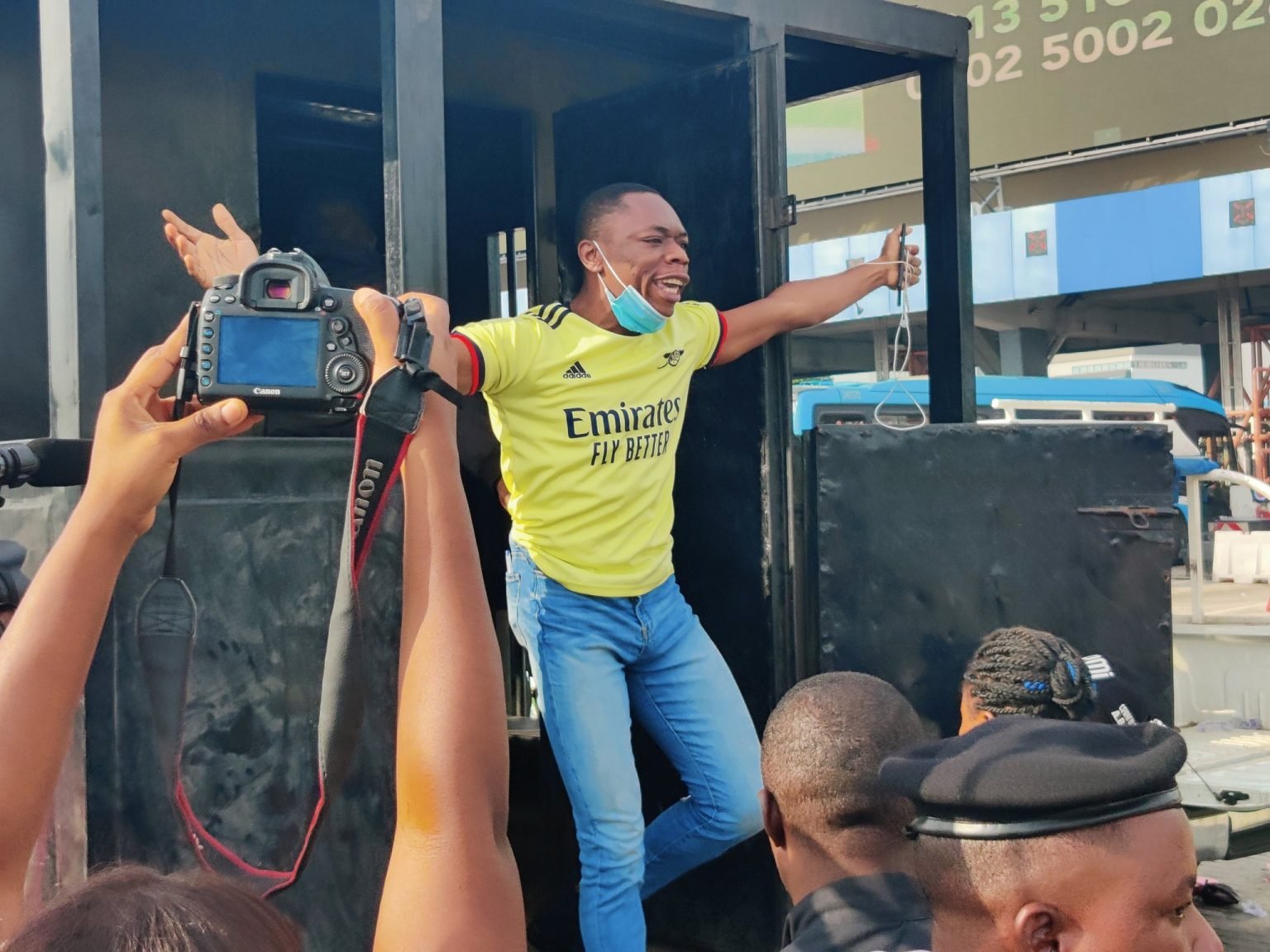 Operatives of the Lagos State Police Command have arrested two protesters at the Lekki tollgate where the #EndSARS Memorial Protest is scheduled to hold in the state today.
One of those arrested claimed to be a journalist while the other was seen carrying a placard.
The police had reportedly warned that anyone seen at the tollgate without an ID card will be arrested.
The arrested journalist told newsmen that he works with LegitTV and that his phone, driver's license and other documents were taken away from him.
Speaking from a Lagos State Task Force van where he was kept by the police, the journalist who identified himself as Abisola stated that he lost his ID card in transit.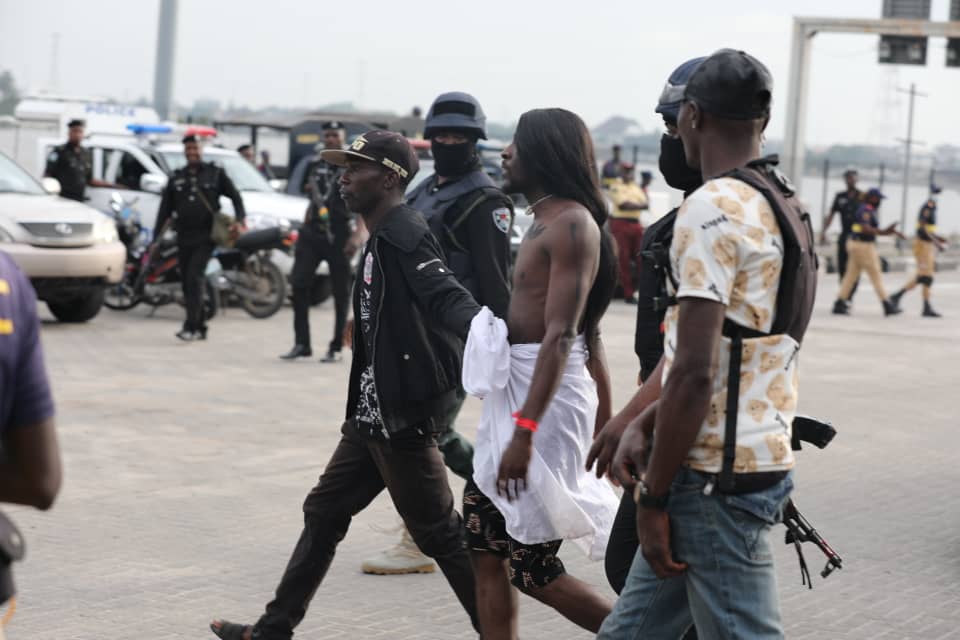 About 30 police trucks and armed personnel are currently at the tollgate to enforce a ban on protests issued by the police command.
A car procession in honour of those believed to have lost their lives at the tollgate when soldiers dispersed #EndSARS protesters on October 20, 2020, is scheduled to hold at the tollgate today.
What #EndSARS protests were about
The #EndSARS protests which were held in October 2020 were against the activities of the now-disbanded Special Anti-Robbery Squad, a unit of the Nigeria Police Force which was accused of police brutality.
The epicentre of the protests was the Lekki tollgate in Lagos where many youths gathered day and night to air their grievances against police brutality and bad governance.
They were dispersed from the location by gun-wielding soldiers on October 20, 2020, an action which some quarters believe led to the loss of lives.
This was followed by the destruction of private and public properties by hoodlums in Lagos, an incident that informed the latest warning issued by the police in the state.
PUNCH
Police Threaten To Punish Inspector For Voting At APC Congress
The Zone 1 Command of the Nigeria Police Force, Kano, on Tuesday said its attention had been drawn to a trending picture on the social media, of a police inspector casting his vote at the Kano State congress of the All Progressives Congress alongside his principal, the state party chairman, Alhaji Abdullahi Abbas.
A statement by the Zonal Public Relations Officer, DSP Abubakar Ambursa, added that the inspector had been identified as Bashir Mohammed of the Special Protection Unit, Base 1, Kano.
According to the statement, the Inspector is attached to the Government House, Kano, from where he was deployed to work with Abbas as a security aide.
"In view of this seemingly unprofessional conduct of the inspector, the AIG (Assistant Inspector General of Police) has referred the matter to the Zonal X-Squad for investigation.
"If the inspector is found to have committed the offence, appropriate disciplinary action will be taken against him," the statement said.
The police assured members of the public that further development on the matter would be communicated.