IPOB Declares Sit-At-Home, Orders Removal Of Nigerian Flags October 1
The Indigenous People of Biafra, IPOB, has declared a sit-at-home across the Southeast on October 1.
IPOB said the October 1 sit-at-home is to show its rejection of Nigeria and all the country stands for.
In a statement by its spokesman on Saturday, Emma Powerful, the group also declared the commencement of "operation no Nigerian flag begins in Biafra land from October 1st."
Powerful said the sit-at-home order was declared to celebrate Ambazonia Independence Anniversary.
The statement reads partly: "IPOB has declared 1st of October 2021 total shutdown in Biafra land as a sign of our rejection of the evil construct called Nigeria and there shall be no movement in Biafra land on this day.
"Also, IPOB has declared from today 25th September 2021 that all Nigerian flag mounted anywhere in Biafra land must be brought down, Banks exceptional, IPOB leadership will communicate to Banks directly and give them reason they must peacefully bring down Nigeria flag in their banking premises before we do it ourselves in our own way.
"Every body must strictly adhere to this directives from IPOB leadership, we want to let the world know you that Biafraland is not Nigeria and shall not be. Don't say I don't know, a word is enough for the wise."
Amended Charges: Be Ready For Fireworks –Nnamdi Kanu's Lawyers To FG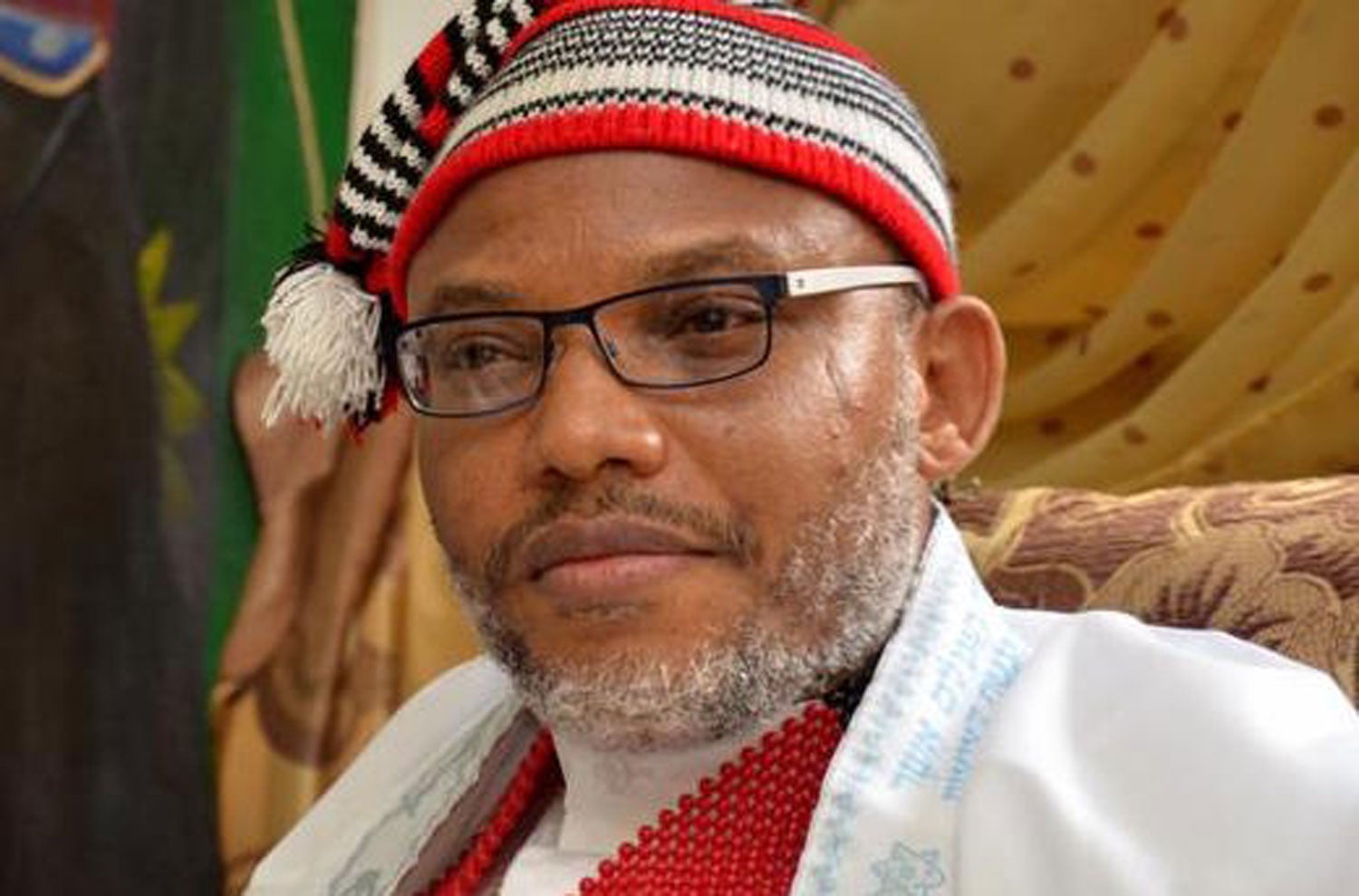 Lawyers to the embattled leader of the Indigenous People of Biafra, IPOB, Nnamdi Kanu have reacted to an amended charge against him by the Nigerian Government.
This online medium learnt on Monday, that the government amended terrorism charges against Kanu, who has a court appearance on Thursday, 21st of October.
Reacting to the development, Kanu's lead counsel, Ifeanyi Ejiofor disclosed that there will be 'legal fireworks'.
"Today, I and my colleague, Bar. Alloy Ejimakor, had a very fruitful visitation to Onyendu Mazi Nnamdi Kanu. We discussed a wide range of matters, especially concerning Hearing in his case and appearance in court on 21st October, 2021. There will be more on this later."
"The coast is now clear for legal fireworks this Thursday, particularly now that we have been served with a purported "Amended Charge" in the Case."
"Nnamdi Kanu is in good spirit, awaiting his auspicious outing on Thursday, the 21st Day of October, 2021. He commended those who are in the spirit with him, while declaring that Chukwuokike Abiama has ordained this special Day for a victorious outing.", the statement on Monday night read in part.
Just In: Sunday Igboho Poisoned In Benin Republic Prison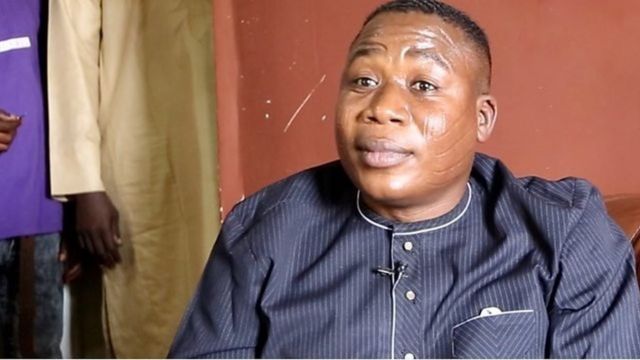 Chief Sunday Adeyemo aka Sunday Igboho has reportedly been poisoned in Benin Republic Prison.
JomogNews Nigeria reports that Yoruba nation agitator Sunday Adeyemo popularly known as Sunday Igboho has been poisoned in Benin prison.
This online news platform understands that the Self-proclaimed investigative journalist, Kemi Olunloyo took to Twitter on Monday to claim that the activist was 'poisoned'.
"#BREAKING Sunday lgboho has been poisoned in a Cotonou prison. His kidney function is deteriorating and Yoruba Nation is silent. Where is the cash donated for him? Cotonou authorities need to be questioned on what he consumed. He had a healthy kidney before arrest. #Kemitalks", she tweeted.
#BREAKING Sunday Igboho has been poisoned in a Cotonou prison. His kidney function is deteriorating and Yoruba Nation is silent. Where is the cash donated for him? Cotonou authorities need to be questioned on what he consumed. He had a healthy kidney before arrest. #Kemitalks

— Nigerian Journalist 🇳🇬 Dr Kemi Olunloyo (@KemiOlunloyo) October 18, 2021
Lagos Police Make U-turn, Approve #EndSARS Protests, Frown On Road Closures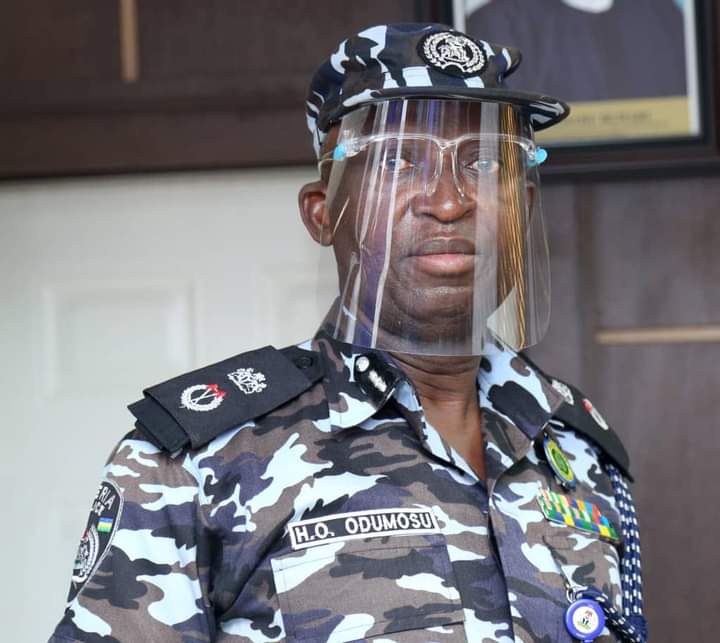 CP Hakeem Odumosu, the Lagos State Commissioner of Police, has made a U-turn on its earlier warning against any gathering or organisation of protest in commemoration of the first anniversary of last year's #EndSARS protest in the state.
Addressing journalists on Saturday while monitoring the Peoples Democratic Party (PDP) state congress election in Lagos, Odumosu described protests as a right citizens are entitled to.
He went on to say that the state police command will be ready to protect protesters.
Meanwhile, in a previous statement, the Lagos Police Command  had said "The police in the state would not fold their arms and allow certain misguided elements to disrupt the peace and serenity now enjoyed in the state."
"To forestall breakdown of law and order, the police will use all legitimate means within their constitutional powers to suppress the planned protest…"
But Odumosu has made a U-turn, saying the police only want the organisers of such protests to work together and have a meeting point, NAN reports.
He said: "If you want to protest, it is your right under the law but you don't have to block the road because, in the process of obstructing the road, you are no longer protesting for a better life for people.
"However, what happens to pregnant women in an emergency, what happens to collapsed buildings, fire incidents when the roads are blocked?
"Don't forget that this is Lagos, it is the economy of the country and it is equally a working day and you can imagine those lives that earn their living on a daily basis.
"There are some people that cannot feed their families when protesters block the road definitely."
The commissioner appealed to the #EndSARS protesters to give the police adequate information to ensure their protection and free flow of traffic.