Nnamdi Kanu: DSS May Have Killed Him In Detention, IPOB Alleges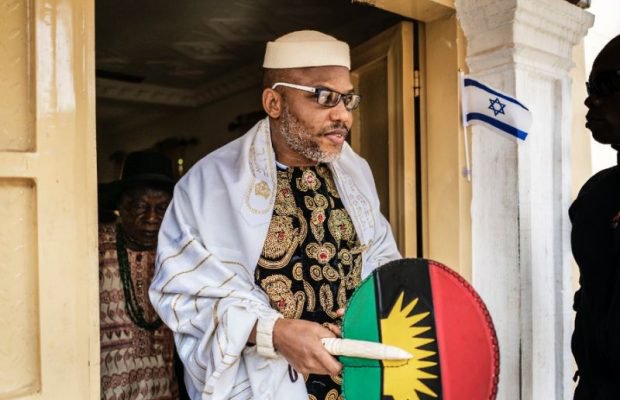 The Indigenous People of Biafra, IPOB, has raised the alarm over the state of its leader, Nnamdi Kanu in the custody of the Department of State Services, DSS.
JomogNews Nigeria understands that IPOB's mouthpiece, Emma Powerful, alleged that Kanu may have been killed in DSS custody.
Powerful said the failure of the secret police to produce the Biafra agitator points to the fact that he may be dead.
In a statement, Powerful lamented that DSS has refused Kanu access to his doctors, despite his deteriorating health.
According to Powerful: "We are no longer comfortable with this development. We have enough grounds to suspect foul play.
"With the failure of DSS to produce our leader in court today without any cogent reason and coupled with the torture meted out to him since his abduction in Kenya, we are worried about the safety of our Leader.
"The failure of DSS to produce our leader in court today confirms our fear over the uncertainty concerning his health.
"Considering his deteriorating health condition since he was kidnapped and the refusal of DSS to grant him access to his personal physicians, it is possible that our Leader may have been killed."
Kanu has been under DSS protective custody since he was rearrested and detained, a few weeks ago.
Upon return, Justice Binta Nyako of an Abuja Federal High Court sitting in Abuja had ordered his remand by the secret police till today, Monday, for resumption of his trial.
However, DSS failed to produce the IPOB leader in court because of logistics.
But his lawyer, Aloy Ejimakor had claimed that lack of evidence could have prevented the Nigerian government from presenting Kanu in court.
FBI: 11 Nigerians Indicted In US For $117 Million Romance Scam (SEE LIST)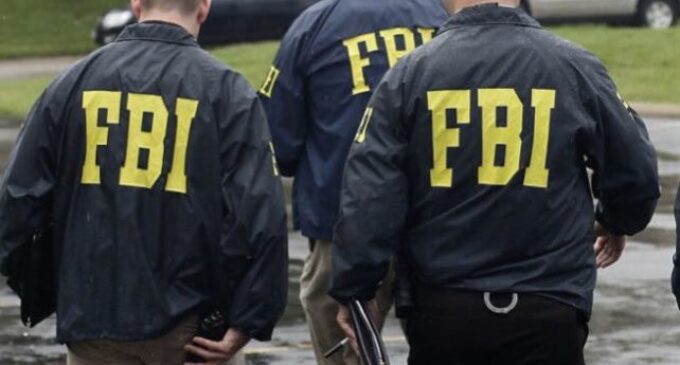 Federal investigators with the Department of Justice say 35 people in North Texas are accused of conducting romance schemes to defraud and steal money from older adult Americans.
Officials with the U.S. Attorney's Northern and Eastern Districts of Texas and the FBI announced a multi-year investigation into a wide-ranging criminal enterprise operating out of North Texas.
Investigators announced indictments for criminal charges against 35 people accused of wire fraud and money laundering as part of a very sophisticated scheme that stole more than $17 million from more than 100 people nationwide.
According to court documents, these defendants allegedly preyed on older victims, many of whom were widowed or divorced. They assumed fake names and trolled dating sites like Match.com, ChistianMingle, JSwipe, and PlentyofFish, searching for targets.
Conspirators would pose as an interested partner and then build a level of trust with their target before eventually sharing a sob story that ended with them needing a large sum of money.
Crimes like these are especially despicable because they rely not only on victims' lack of internet savvy, but also, their isolation, their loneliness, and sometimes their grief," acting U.S. Attorney Prerak Shah said at a press conference announcing the charges. "The only mistake these victims make is being generous to the wrong people."
In many cases, investigators said, the alleged thieves would then siphon thousands of dollars from their victim's bank accounts.
"Once they depleted the savings they vanished into thin air," said Shah.
Investigators said the funds are taken from the victims eventually made their way to accounts located in Africa and Asia.
Shah added that romance scams are often difficult to prosecute because victims are often embarrassed, feel duped, and don't want to come forward. Still, they encourage victims to come forward and reassure them that the scams are more common than one might think — more than 20,000 people lost $600 million in romance scams in 2020.
Eleven of the arrests were made in the Northern District of Texas while 24 arrests were made in the Eastern District of Texas.
Those charged in the Northern District of Texas include:
David Animashaun, 38 – arrested in DFW, charged with wire fraud conspiracy
Oluwalobamise Michael Moses, 40 – arrested in DFW, charged with wire fraud conspiracy
Irabor Fatarr Musa, 51 – arrested in the Eastern District of Texas, charged by the Northern District of Texas wire fraud conspiracy, money laundering conspiracy
Ijeoma Okoro, 31 – arrested in DFW, wire fraud conspiracy fraud, money laundering conspiracy
Chukwemeka Orji, 36 – arrested in DFW, charged with wire fraud conspiracy, money laundering conspiracy
Emanuel Stanley Orji, 35 – arrested in DFW, charged with wire fraud conspiracy
Frederick Orji, 37 – arrested in Dallas, charged with wire fraud conspiracy, money laundering conspiracy
Uwadiale Esezobor, 36 – arrested in Lubbock, charged with mail & wire fraud conspiracy
Victor Idowu, 36 – arrested in Los Angeles, charged with mail & wire fraud conspiracy
Afeez Abiola Alao, 37 – wire fraud conspiracy, money laundering conspiracy
Ambrose Sunday Ohide, 47 – wire fraud conspiracy
All of the defendants named are innocent until proven guilty. If convicted, the defendants face up 20 years in federal prison on the wire fraud conspiracy counts and up to 10 years in federal prison on the money laundering conspiracy counts.
Use Your Position To Stabilise West Africa – UN Secretary-General Tells Buhari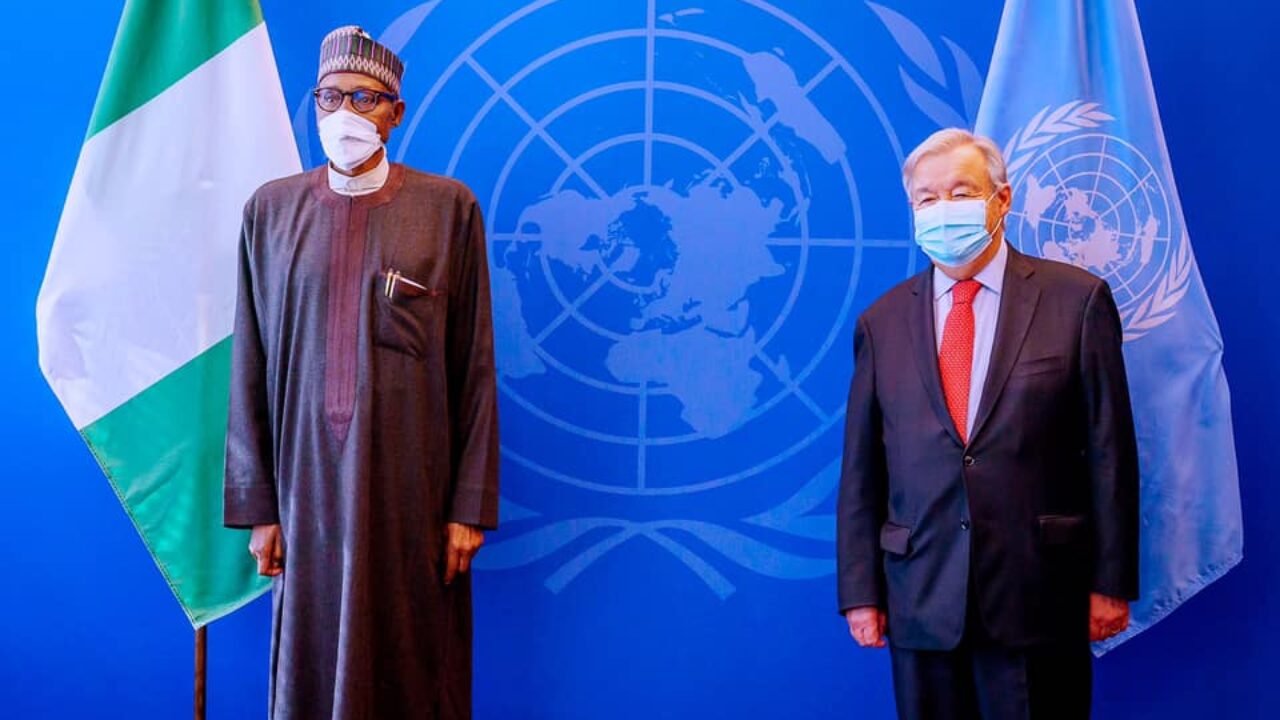 The Secretary-General of the United Nations, Antonio Guterres, has urged President Muhammadu Buhari to leverage on his leadership position to ensure stability among West African nations, in terms of democracy and good governance.
According to a statement by Femi Adesina, spokesperson to the president, the UN secretary-general said this at a meeting with Buhari on Friday, at the 76th session of the United Nations general assembly (UNGA) taking place in New York.
"According to the UN scribe, Africa, especially West Africa, was generally seen as an ocean of stability and good governance, but was deeply concerned at recent reversal of fortunes in democratic rule in some parts of the West African sub-region with coups overturning elected institutions," Adesina said.
"He, therefore, urged President Buhari to continue to show leadership as he looks up to Nigeria to help stabilise the sub-region in terms of democracy and good governance.
"On terrorism, the secretary-general commended the efforts of Nigeria on this global phenomenon, assuring the Nigerian leader of the United Nations' continued support in her efforts to address the prevailing security and humanitarian challenges that have arisen, especially with the internally displaced persons.
"He also commended Nigeria's efforts on climate change, expressing willingness of the world body to cooperate with the country in this regard.
"President Buhari applauded Mr Gutterres for his global leadership and the success of the 76th session. He assured the secretary-general that Nigeria had achieved appreciable successes in tackling the insecurity caused by terrorists and bandits.
"The president also thanked him for the global organisation's intervention in activities towards reducing the effects of climate change, especially with the support for the Great Green Wall programme, which is aimed at arresting desertification across the Sahel as well as the campaign against deforestation in Nigeria."
Adesina added that the president also expressed commitment to supporting the UN "towards achieving the Sustainable Development Goals".
IPOB: What Nnamdi Kanu Demands From Everyone – Ejiofor Nnamdi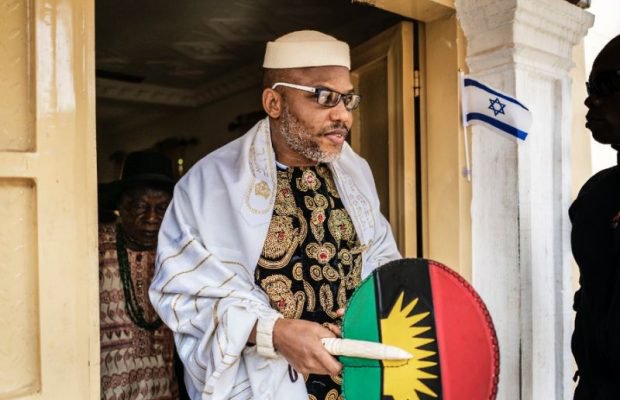 Ifeanyi Ejiofor, the lead counsel to Nnamdi Kanu, the leader of the proscribed Indigenous People of Biafra (IPOB), says the detained separatist "encouraged all and sundry to be united in one peaceful solidarity".
Ejiofor in a statement on Thursday, provided update on his routine visit to Kanu. Kanu is presently in the custody of the Department of State Services (DSS) in Abuja following his re-arrest in Kenya in June.
The defence team of Kanu who has been charged with terrorism, treasonable felony, among other offences, insists it is not relenting in its efforts "to ensure that justice is done". The 53-year-old is expected in court in Abuja in October.
Read Ejiofor's full update below:
UPDATE ON TODAY'S (23RD SEPTEMBER 2021) VISIT TO OUR INDEFATIGABLE CLIENT – ONYENDU MAZI NNAMDI KANU:
I had an extensive interaction/chat with our indefatigable Client- Onyendu Mazi Nnamdi Kanu during our today's routine visit to the National Headquarters of the Department of State Security Services (DSS).
The strides so far recorded on our part is seemingly impressive though may remain unnoticed to undiscerning minds, and he welcomed every strategy being adopted by our team, as well as the coordinating efforts of all lawyers participating in this case, including those in diaspora.
He was also briefed on the inability of the Federal Government (FG) to file response to his Fundamental Rights Suit pending before the Umuahia High Court. An action substantially challenging among others, the unlawful but bloody invasion of his home on the 14th Day of September, 2017 by the Nigerian Security Agencies.
The FG's reason(s) for avoiding the court, though not far fetched may not be unconnected to their inability to offer explanation on their monstrous and bloody invasion of Onyendu Mazi Nnamdi Kanu's residence on the 14th Day of September 2017, wherein over 28 innocent civilians were murdered in cold blood by the invading Nigerian Soldiers, and properties worth billions of Naira consequently destroyed in the process.
Thankfully, the World is paying deserving attention to the gross human Rights violations as it affects our Client, as well as the continued onslaught on unarmed civilians being labelled as members of IPOB.
It is on record, that by the Ruling of Justice Nyako delivered in 2017, His Lordship while Ruling on our application, held that IPOB is not an UNLAWFUL Organization. This Ruling of the Court was not appealed against, neither was it set aside by any Superior Court.
We are not relenting in our efforts to ensure that justice is done to our Client, he will be freed and in no distant time, because he has committed no offence known to law. He is at best, a Political Prisoner. Nevertheless, Victory will be ours in the end. Isee!
Onyendu was very much overwhelmed to receive the report on the overwhelming solidarity and unwavering support so far shown by millions of his supporters. Peaceful conduct of his fans was also relayed to him and he encouraged all and sundry to be United in one peaceful solidarity.
We implore you all to continue to pray for him even as you remain unshaken in your support and prayers, as you have always shown within the confines of the law.
Onyendu is very much strong in spirit and firm in his convictions. You will see him soon.
We shall continue to provide regular updates as event unfolds.
Thank you all and remain blessed, Umuchineke.