IPOB Leader, Nnamdi Kanu's British Passport Found In Kenya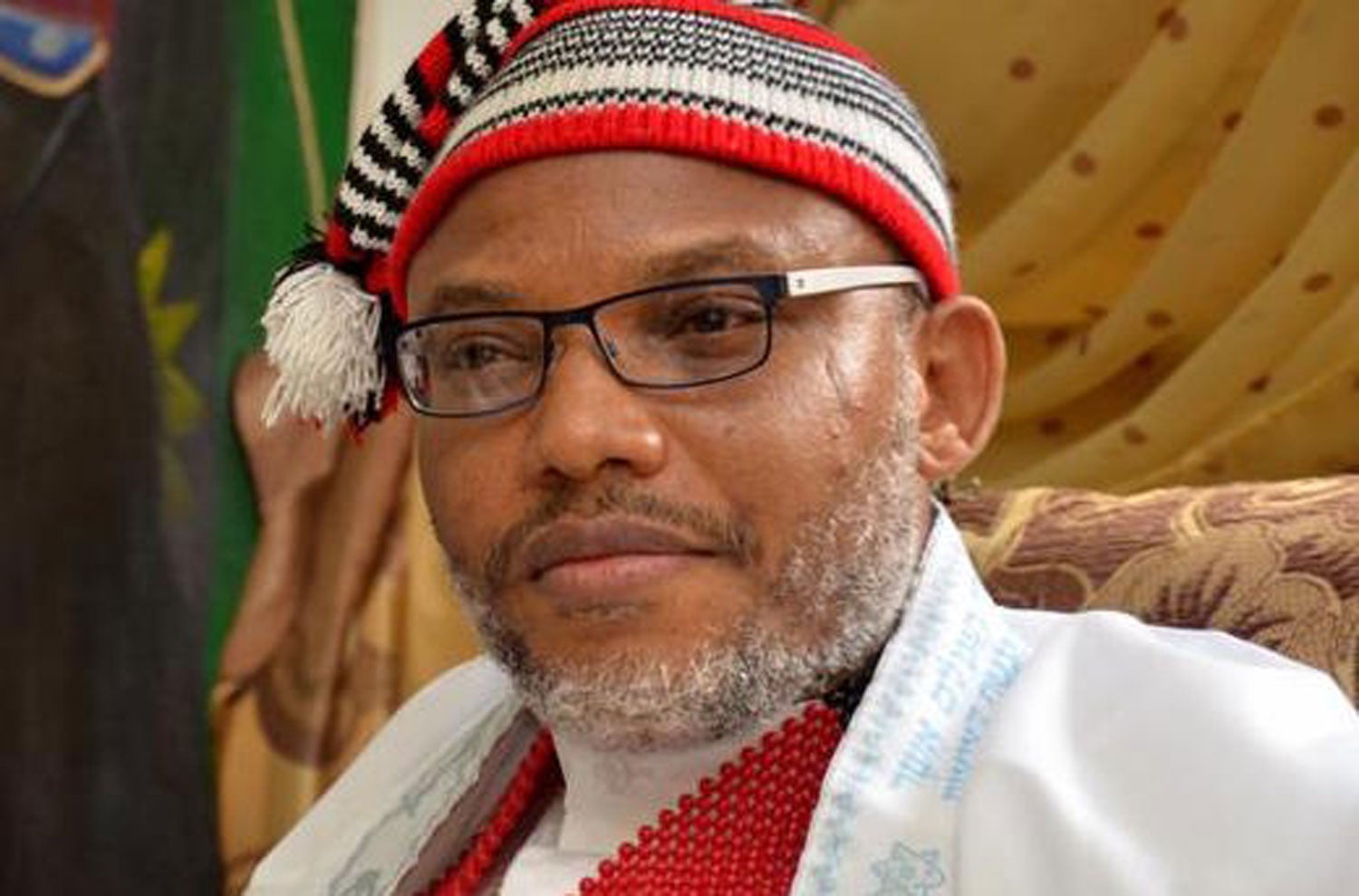 Nnamdi Kanu's Passport  Has Been Found In Kenya According To A UK Tabloid.
As the arrest of Nnamdi Kanu, the leader of Indigenous People of Biafra (IPOB), continues to stir controversies, evidences have shown that the Buhari regime "abducted" and repatriated him from Kenya.
Since Mr Kanu's repatriation in June, the regime has kept mute on the country where he was taken from, even though his family, as well as his attorney, Ifeanyi Ejiofor, accused Buhari regime, in cahoots with government, of abducting Mr Kanu.
Mr Ejiofor claimed that Kenya's special police force detained and tortured the separatist leader before he was later handed over to the Nigerian government.
Before Mr Ejiofor's assertion, the Kenya High Commissioner to Nigeria, Wilfred Machage, had refuted claims that Mr Kanu was arrested in the country, describing it as "deliberately concocted to fuel antagonistic feelings in the minds of certain sections of the Nigerian people against the people of Kenya."
However, findings by The Guardian, a British outlet indicated that Mr Kanu's UK passport remains in Kenya.
He was said to have entered the East African country this year with the passport on a visa expiring in June, the newspaper said.
Also, Kingsley Kanu, a brother to the British-Nigerian citizen, claimed that they spoke over the telephone, a few days before his arrest in June.
"I spoke to him on the phone, he was well, in Nairobi. His associates said he went out, he didn't take his documents with him so he wasn't planning on going anywhere. Then all of a sudden we see him paraded in handcuffs in Abuja," the outlet quoted Kingsley Kanu to have said.
"It is an extraordinary rendition, aided by Kenyan authorities," he said, just as he maintained that "It is an outrage that cannot be allowed to happen. We are holding the Nigerian government and Kenyan government responsible."
Kingsley further disclosed that the government of UK was in contact with the separatist leader's legal team as there are worries that he would be abused in detention.
Last week, the Head of Communications, British High Commission in Abuja, Dean Hurlock, confirmed that the Foreign, Commonwealth and Development Office would provide "consular" assistance to Mr Kanu.
"With regard to any questions about whether the British High Commission is providing assistance in this case, we can confirm that the Foreign, Commonwealth and Development Office stands ready to provide 'consular' assistance," Mr Hurlock had said.
The IPOB leader was arraigned at the Federal High Court, Abuja, where the court ordered that he be remanded until the continuation of his trial set for July 26.
He faces an 11-count charge of treason, treasonable felony, terrorism and illegal possession of firearms, among others.
Death Rumour: Tinubu Hale And Hearty As Sanwo-Olu Visits Him In London (Photos)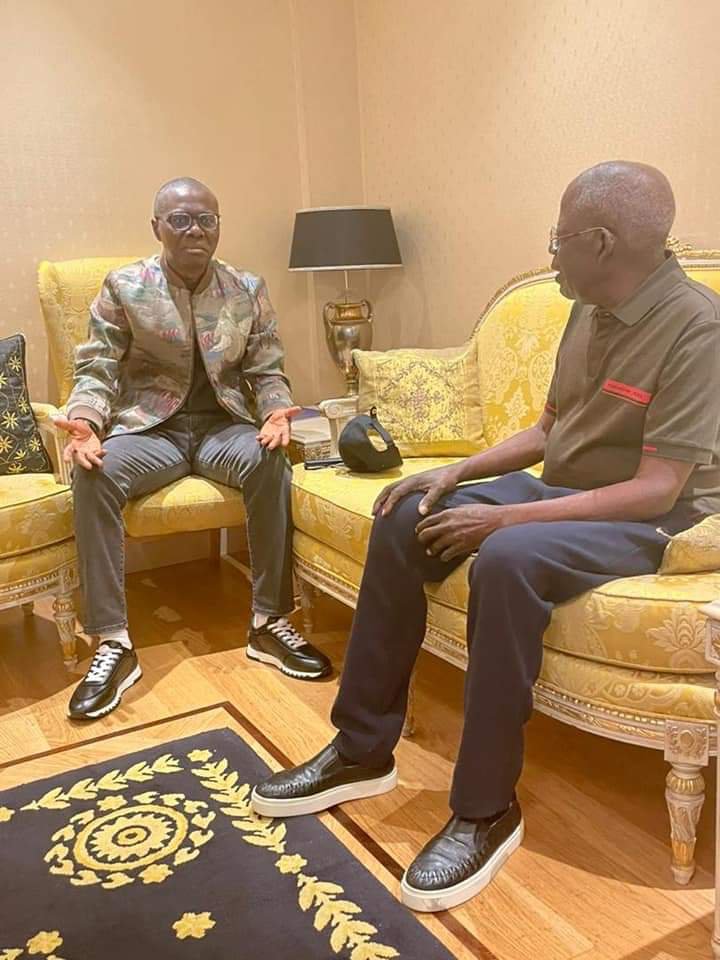 Governor of Lagos State, Babajide Sanwo-Olu has stormed London to visit the national leader of the All Progressive Congress, Asiwaju Bola Ahmed Tinubu, JomogNews Nigeria reports.
Contrary to widespread reports that the national leader of APC is dead, this online medium can authoritatively tell you that the Jagaban of Borgu Kingdom is hale and hearty as he discussed and cheered with Sanwo-olu.
Tinubu's death hit the internet two days ago, the rumor was quickly dispelled by the media aide of the astute politician, explaining that Tinubu is hale and hearty.
Governor Sanwoolu's visit is also proof that Tinubu is not dead as perceived in the media.
During the visit, Tinubu assured Sanwoolu of his wellness.
Photos below;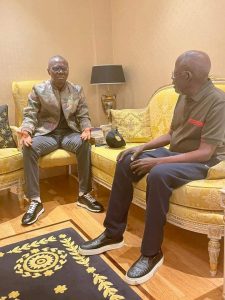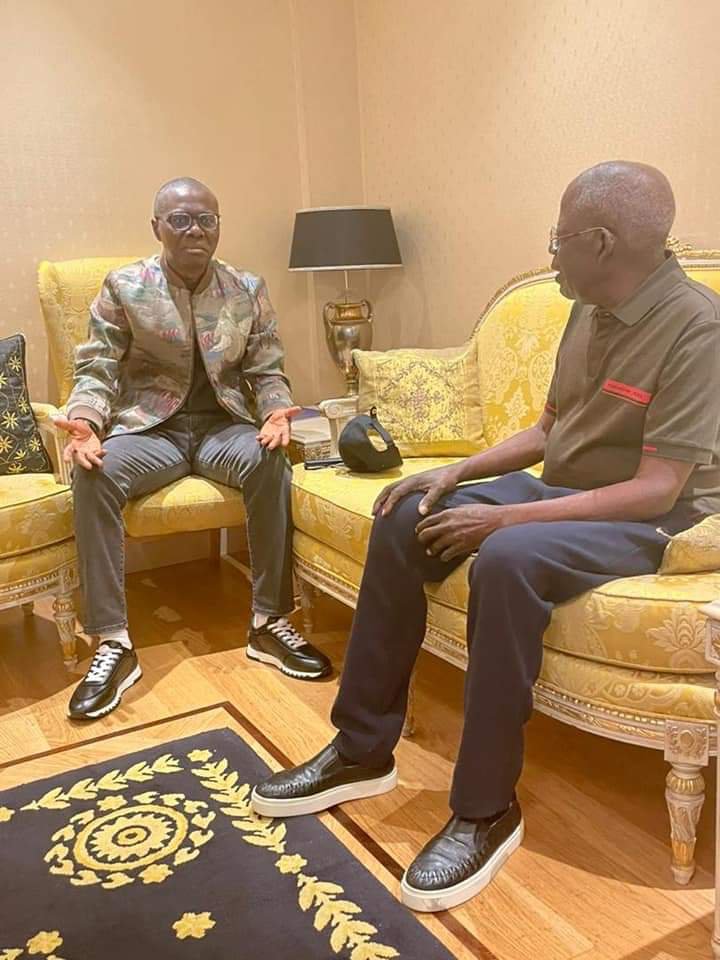 IGP Appoints Tunji Disu To Replace Kyari As Head Of Police Intelligence Unit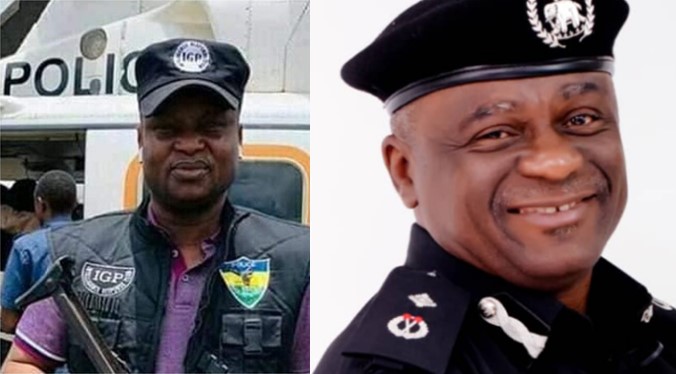 Usman Alkali Baba, inspector-general of police (IGP), has named Tunji Disu as head of the Intelligence Response Team (IRT) — a unit once led by Abba Kyari, a deputy commissioner of police (DCP).
Disu replaces Abba Kyari who was suspended by the Police Service Commission (PSC) over his alleged fraudulent relationship with Ramon Abbas, better known as Hushpuppi.
The Police Service Commission (PSC) had suspended Kyari on the recommendation of the IGP over his alleged relationship with Ramon Abbas, self-confessed international fraudster better known as Hushpuppi.
Hushpuppi had alleged that he bribed Kyari to arrest and jail "one of his rivals in Nigeria after a dispute over a $1.1 million scam on Qatari business people".
But Kyari denied any wrongdoing, saying he never collected money from Hushpuppi.
In a statement on Monday, Frank Mba, police spokesman, said the appointment of Disu "is on the heels of management's decision to fill the leadership gap within the IRT and refocus the unit for better service delivery".
Mba quoted the IGP as saying the IRT will remain focused in the discharge of its duties in line with national statutes and international best practices.
"The Inspector-General of Police, IGP Usman Alkali Baba, psc (+), NPM, fdc has today, 2nd August, 2021 approved the posting of DCP Tunji Disu as the new Head of the Police Intelligence Response Team (IRT)," he said.
"Prior to his appointment as the new Head of the IRT, DCP Tunji Disu, a former Commander of the Rapid Response Squad (RRS) Lagos State, was the Deputy Commissioner of Police, Department of Operations, Force Headquarters, Abuja.
"He had also previously served at the State CID, Rivers State as the Deputy Head of the Unit. He was also a former Commander of the Nigeria Police Contingent to the African Union (AU) Peace Keeping Mission in Dafur, Sudan.
"DCP Disu holds a Bachelor of Arts degree in English from the Lagos State University (LASU) and a Masters Degree in Public Administration from the Adekunle Ajasin University, Ondo State. He has also attended several professional courses both at home and abroad: Small Arms Smuggling Training in Botswana, Internet Fraud Training at the Cambridge University, UK, Strategic Leadership Command Course at the Police Staff College, Jos, Forensic Investigations and Criminal Intelligence Course at the University of Lagos, amongst others.
"He is a member of the International Association of Chiefs of Police, Nigeria Institute of Public Relations and Chattered Institute of Personnel management, amongst other professional bodies."
Breaking: Veteran Nollywood Actress Racheal Oniga Is Dead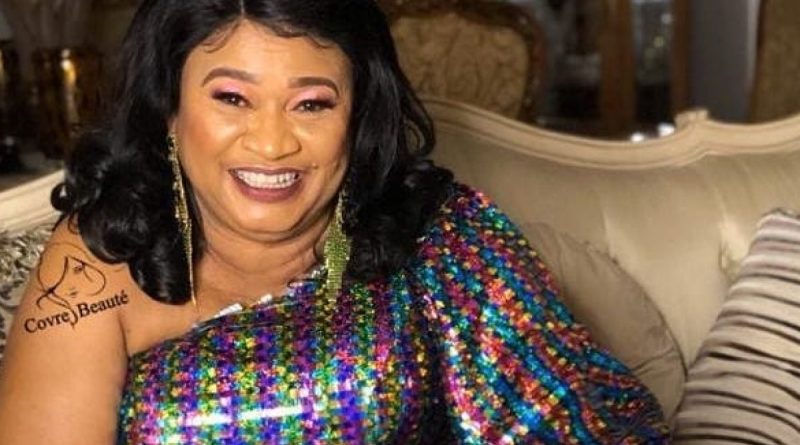 Veteran Nollywood actress, Racheal Oniga, has died. She was aged 64, a member of the Actors Guild of Nigeria has comfirmed.
Oniga, began her acting career in 1993, shortly after her divorce.
She was originally from Eku, Delta State.
She married a Yoruba man, but the marriage collapsed after she claimed another woman bewitched her husband and father of her children.
Among her popular works are Out of Bounds, Owo Blow, The Wedding Party, 30 Days in Atlanta and Power of Sin.
In recognition of her contribution to Nigerian theatre, she was gifted an apartment in Ikorodu by Governor Babajide Sanwo-Olu.
Details later…..