Breaking: Armed Robbers Storm Aso Rock Villa, Buhari's Aides' Houses Raided
Armed men suspected to be robbers invaded the residences of two senior aides to President Muhammadu Buhari inside the precinct of the Presidential Villa, administration officials and security sources have told Peoples Gazette, raising fears that the rising insecurity across the country was drawing closer to the elite than previously estimated.
The incident on May 9 (yesterday) prompted Ibrahim Gambari and Abubakar Maikano, the chief of staff and admin officer, respectively, to abandon their residences, sources said.
"Their houses were robbed and the robbers packed money and other valuable assets from both houses," an aide to the informed about the robbery told The Gazette.
It was not immediately clear whether or not valuable documents of state interest were carted away by the intruders, but The Gazette heard that the residences were thoroughly ransacked.
"The robbers took away as much as possible from both places," a security officer that confirmed the incident said. "What is more unfortunate is that no one has been arrested."
Officials also said Mr Gambari was given an official residence at the Defence House, but has not been living there, preferring instead to live inside Aso Rock and be close to the president.
Nigeria's presidential palace just west of the city centre has long been seen as highly fortified and far beyond the reach of burglars, bandits and other criminals currently holding the vast swathes of the country to ransom.
But as criminal activities overshadow other matters of national consequences, Mr Buhari has faced calls to act urgently before it would be too late.
Armed bandits have abducted thousands of citizens since January alone, claiming billions in ransom payments at an alarming rate.
No explanation was immediately rendered for the invasion and why it was not prevented by the ubiquitous contingent of security officers, especially those of the State Security Service, guarding the fortress.
Mr Gambari did not immediately return a request seeking comments.
A spokesman for the SSS said he would not comment on the matter and a spokeswoman for the police in Abuja abruptly disconnected the call upon hearing The Gazette's enquiry was about a security breach at the Presidential Villa.
Source : People Gazette
Breaking: EFCC Begins Probe Of APC National Leader, Bola Tinubu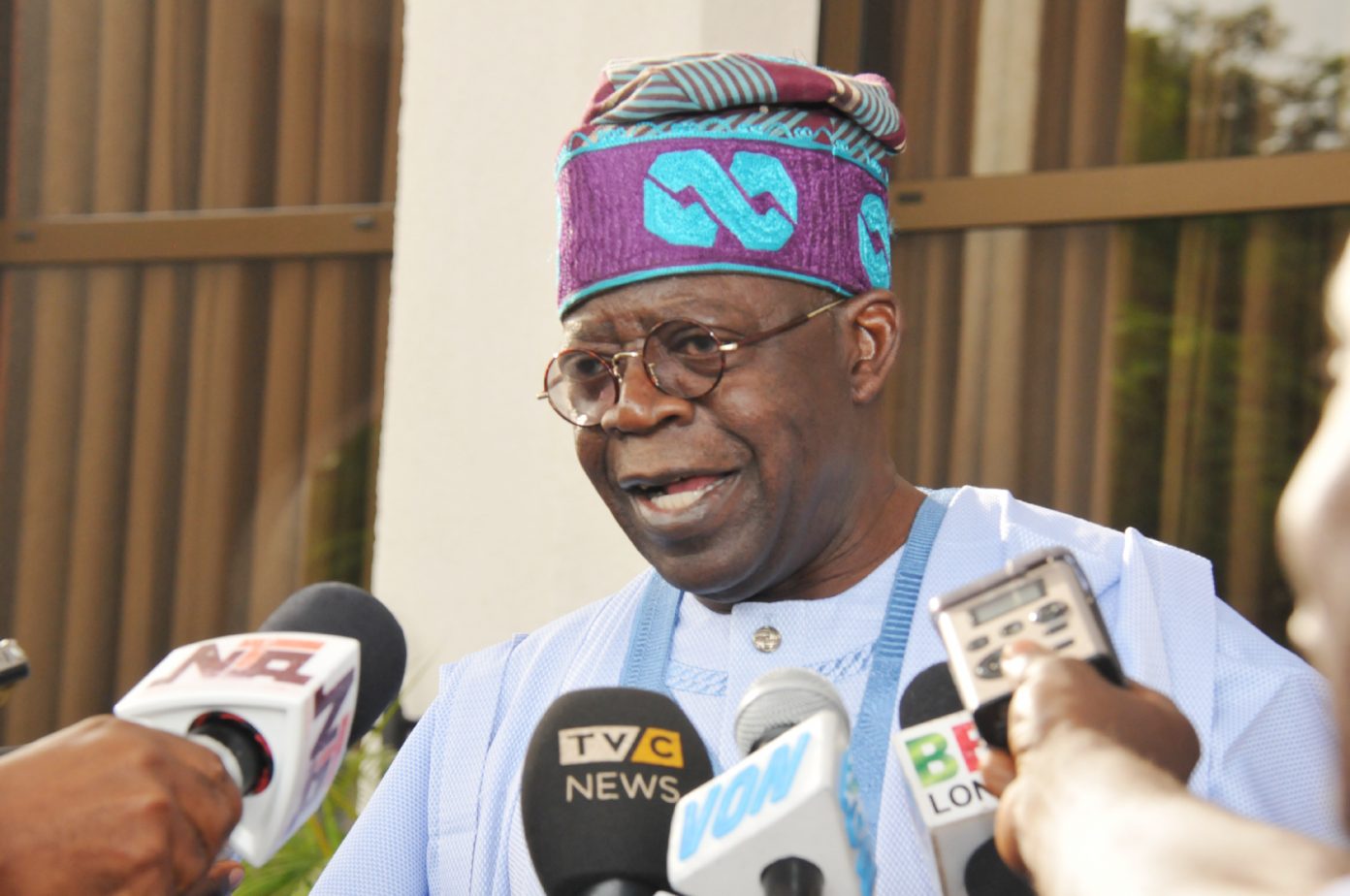 Abdulrasheed Bawa, the Chairman of the Economic and Financial Crimes Commission (EFCC), has stated that former Lagos State Governor and APC National Leader Bola Tinubu is under investigation.
In an exclusive interview published by ThisDay on Sunday, Bawa said investigation does not end in a day as it could take a long time.
He said: "You asked me a question earlier about arresting people before investigation and now you are saying why didn't we arrest Tinubu? Why didn't you just say 'arrest him?'
"Investigation is ongoing. When you are investigating matters like this, they don't end in a day. Thousands of investigations are going on, on a daily basis.
"You understand? You know you are from the media. After you will say we are doing media trial."
When Bawa was the head of the Lagos Zonal Office, he is believed to have demanded Tinubu's assets declaration form.
In a related development, a former Managing Director of Alpha Beta LLP, Mr. Dapo Apara, has filed a suit demanding a Lagos State High Court to stop Tinubu from "controlling the finances of Alpha Beta."
The suit was filed on Wednesday by Mr Ebun-Olu Adegboruwa (SAN) on behalf of Apara.
Details later….
Just In: #BuhariMustGo Protesters Regroup, Block Abuja Airport Road
Angry Nigerians protesting against bad governance and insecurity on Monday morning staged a peaceful protest and blocked Abuja Airport Road.
JomgNews Nigeria reports that, the protesters, mostly youth, took their campaign to Dantata Bridge along the road which serve as a major entrance and exit to the capital city as early as 5:00am chanting #BuhariMustGo.
This online medium gathered that, the protesters barricaded the Expressway with bonfire preventing vehicular movement along the road.
The protesters, who displayed placards, were on June 12 violently dispersed by a combined team of armed security operatives at Gudu junction when they were teargassed.
They were demanding an end to insecurity, bad governance, corruption, impunity and reversal of suspension on Twitter, among others.
— Sahara Reporters (@SaharaReporters) June 21, 2021
The #BuhariMustGo campaign which many believe was started by Mr. Omoyele Sowore has drawn attention from different parts of the countries with protests calling for the resignation of President Muhammadu Buhari.
Update shortly….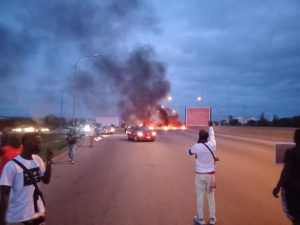 Just In: Gunmen Murder Ex-Naija FM Presenter, Eja Nla In Ibadan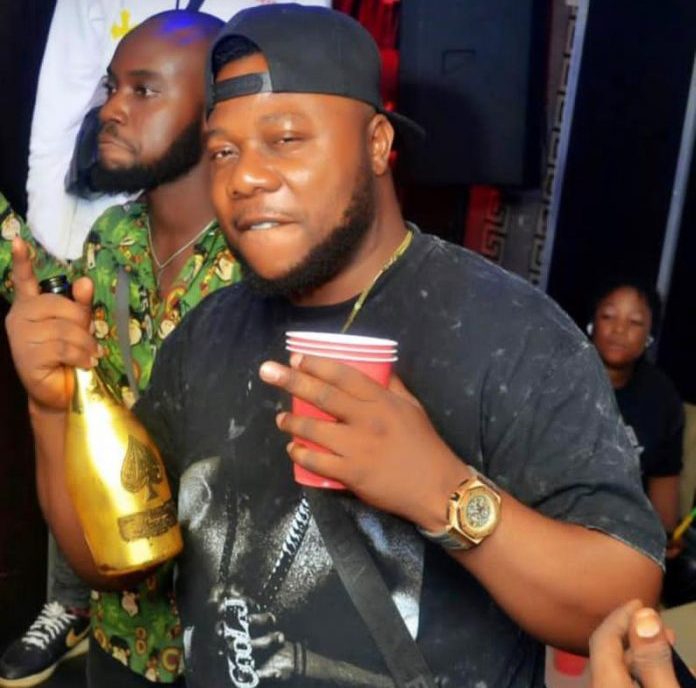 A former presenter with Naija FM and emerging actor, Titus Badejo, popularly known as Eja Nla, has been killed by unknown gunmen in Ibadan, Oyo State.
JomogNews Nigeria gathered from a competent source that the murder was carried out in front of 407 Club, Oluyole Estate, beside Bovas Filling Station, at about 11:30 pm.
According to the source, Badejo, who had been at the club since about 9pm, was leaving with some friends when two masked men riding on a motorcycle suddenly approached him and others, barking at them to lay flat.
It was after this they reportedly pumped bullets into Badejo before leaving without taking anything.
Badejo had celebrated his birthday about a week ago, during which he also held a programme in Ogbomoso, being an indigene of the town.
The programme, tagged 'Made in Ogbomoso,' by Eja Nla Entertainment, was used to elaborately celebrate what was said to be his 40th birthday.
He was also said to have been sighted in a location with the popular actor, Femi Adebayo and others, which he posted on a social media platform.