THE VOICE NIGERIA: FIRST BANK IMPRINTS IN ENTERTAINMENT, YOUTHS DEVELOPMENT
By Israel Bolaji-Gbadamosi
One of the key metrics that well defines a truly 21st century brand beyond profit making is its ability to connect with customers and stakeholders as a complete enabler, touching on vital aspects of their lives, creating exciting memories and enabling them to access more enjoyable and convenient lifestyle, in shopping, studying, working, traveling, family living, entertainment and aspirations.
Its ability to also give back to the community through tangible corporate social investment programs that significantly translate to improved living and not just mere formality and publicity stunts is also pertinent.
First Bank of Nigeria Limited (FirstBank) is giving a good account of itself in this regard not only as a truly financial powerhouse but also as a life enabler, helping Nigerians live better and achieve their dreams.
In retrospect, banking, decades ago, was essentially about providing financial services and products to merely aid customers' financial transactions. However, the smart ones are indeed changing the game. Not only is the envelope being pushed to ensure that the unbanked are banked through financial inclusion offers even to the remotest villages, FirstBank has taken banking to another level. Backed by superior technology firepower and capacity, it is assisting not only adults but also Nigerian youths to live better and fulfil their dreams.
The Nigerian nation and the most populous black nation of the world indeed has a youths bulge as observed by many experts with a growing army of young and vibrant people below 25 years of age constituting over 60% of its 200million population! While an unrelenting rate of unemployment, weak economy, soaring inflation and despair appear to dominate the national mentality, many youths are finding solace in entertainment, breaking the ceiling with their creative ingenuity, shunning out award winning hits and in fact making global headlines in music and other entertainment offshoots like movies, comedy skits and contemporary dance.
Nigeria's 29 year old singer, Damini Ogulu popularly called Burna Boy in March shocked the world winning the world's most coveted Grammy Award in the Best World Music category during the 63rd annual edition in Los Angeles Atlanta while another 30 year old Nigerian artiste, Ayo Balogun aka Wizkid was also a co-winner in the Best Music Video category for Beyonce's Brown Skin Girl. These young Nigerian global music icons were raised and honed their skills in the suburbs of Nigeria through home grown competitions and platforms.
Music reality shows have also unveiled and nurtured music and entertainment talents like Timi Dakolo, Iyanya, Praise, Omawumi and other A-list musicians in Nigeria. This is why FirstBank's intervention and sponsorship of a music and youths talents harnessing platform like The Voice Nigeria is strategic and instructive, and quite capable of helping to harness and nurture music and entertainment talents into celebrated musicians, make global stars of Nigerian youths, and truly help them achieve their dreams. Obviously, Firstbank has been a prominent force visibly empowering talents and the nation, and without the much-needed lifeline, many young talents would be taking to crime or other vices.
For over 127 years, the premier bank has been at the forefront of nation building; supporting through resourceful partnerships to build the Nigerian creative industry value chain which contributed 2.3 per cent (N239 billion) to Nigeria's GDP in 2016 (NBS).
The bank's support for the Voice Nigeria is also a demonstration of its commitment to contributing to the projected revenue of US$86m by 2021 from the Nigeria's music industry aimed at promoting a diversified economy in line with the Federal Government's diversification policy.
The bank assured that it has given voice to Nigerians for the past 127 years, and will continue to give voice to Nigerians by creating employment, economic empowerment in the country through its products, services and initiatives and it remains committed to strengthening the creative industry which is fast growing into a multibillion-dollar business, with potential to be a leading contributor to Nigeria's GDP in the near future.
In fact, FirstBank has the network; reach and digital capability to enable the Voice. With its agent banking network across the nooks and crannies in country, it is helping in the search for the talent that will become a true inspiration to all.
True to the name, the Voice Nigeria has lived up to its promise, as it offers exciting and relaxing entertainment to families, music lovers, and other entertainment loving Nigerians who look forward to fresh seasons and episode of the well-crafted music program.
Now in its season 3, the Reality TV show has been a masterpiece in the last six episodes of the current season as viewers are serenaded by several awesome performances and display of raw talents on the show's blind auditions which ended on Saturday, May 1. The episode ended with raging emotions, exhilarating sensations and blistering anticipation as the four judges – Falz The Bad Guy, Waje, Yemi Alade and Dare Art Alade had one final opportunity to forge their winning team.
So far, the coaches, hosts, producers and amazing talents have been a great delight to watch. They have been awesome with their good-natured banters, hilarious drama, top-notch fashion, electrifying opening performances, talent courting speeches, and chair turning and bell thumping spectacle. The optics is exciting! The expectation on the show has been so intense; you could cut with a butter knife. The coaches' approach at winning talents over to their team has been fun and a fine blend.
There were no holds barred, as the judges were very warm, animated, upbeat, inspiring and full of energy. They were definitely not a team of avuncular examiners waiting to pass judgments. They brought much gusto and effect to the big stage! While Falz threw up his magical comic card severally, Dare maintained the cool dude posture while Yemi and Waje both brought on the alluring feminine appeal with Waje sometimes speaking in Igbo to convince a talent. In all, they fared well, each getting a fair share of talents to mentor and their combination depicted a perfect combo.
The talents on their part have not disappointed viewers. They came in different shades across both genders, with varying voice textures, mix and pitches – smooth, silky, velvet, shrill, husky, coarse or simply rough. And to the best of their abilities, they did justice to many songs, including some classic tunes and old hits. The creative fusion of multiple genres of music by some smart talents who beautifully delivered unique blend of music made good impressions which won the judges hearts. The awful looks on the faces of those who the judges would simply not behold, having failed to captivate their attention with the voice. The uncontrollable joy of those who got the bell ring and standing ovation and the incredible looks on their loved ones who came to show support. Not forgetting the jazzy presence and reassurances from the co-hosts including Toke Makinwa and Nancy Ikime which also complimented the soothing potpourri.
Interestingly, FirstBank made some smart moves on the show, with the bold inscription of "This is the moment you have been waiting for, Time to put You First", clearly displayed at the entry of the contestant for the stage performance. This reinforces the bank's thrust as an inspiration to motivate the talents and youths at large to excellence. It has also promised viewers mouth-watering prizes just by watching the show regularly and following updates on FirstBank verified social media handles.
Now that the Blind auditions stage has come to an end, it is game on! The next phase of the show is the highly anticipated Knockout Stage which starts on May 8. In this stage, the coaches will select the most outstanding talents to proceed to the battles. In this stage, there is so much to come and fans will certainly not be ready for all that is in store.
More than ever, the show's fans are hopeful that the knockout stage will even be more entertaining but that will certainly not be a challenge with the dexterity of the handlers so far.
With all that has been seen so far, it is difficult to believe that this is only the beginning; it is certain that there is so much more to come.
Bitcoin Slumps To $35,000 After Federal Open Market Committee Report
Bitcoin (BTC) is currently down 5.09%, trading at $35,686.47, just days after breaking the $40,000 level. The downturn did not just affect Bitcoin and the cryptocurrency market alone.
The stock market and commodities were not left out of the selloff which resulted from Federal Reserve Chair, Jerome Powell's comments related to future interest rate hikes and concerns over rising inflation.
The comments led to major declines in both the cryptocurrency and commodity market, particularly Gold.
This online medium had earlier reported that Gold had fallen below the $1,800 mark, dropping over $130 since the beginning of this month after hitting a high of $1,916, which has not been touched since January 2021.
This crash was also caused by the same Federal Open Market Committee (FOMC) report.
Reasons for the decline in Bitcoin
First is the FOMC report. The Fed took a surprisingly aggressive tone as it handed down the decision yesterday.
Out of 18 Fed officials, 11 forecasts at least two quarter-point interest rate increases for 2023 which is a sign that the central bank has begun asset tapering discussions.
This boosted the dollar index which in turn gave strength to the dollar, which ultimately caused a decline in Bitcoin and the entire cryptocurrency market.
With the market already selling off as a result of the heat from the FOMC report, investors lost confidence in the market, thereby increasing the momentum of exchange inflows in cryptocurrencies like Bitcoin which ultimately brought about the decline in the market like we saw in the commodity market.
As seen above, Bitcoin's price decline was also perpetrated by increased inflows to spot exchanges which led some analysts to speculate that traders who failed to cash out near the high are taking advantage of lower highs to lock in gains.
As the sell-off intensified as a result of the FOMC report, the NetFlow of BTC into exchanges saw noticeable selling pressure, which kept Bitcoin pinned below $36,000.
What Bitcoin's tumble means
As Bitcoin failed to retake the $40,000 trading zone, investors need to keep a close eye on on-chain analytics which will point to where investor sentiments will be heading.
So far, some analytics are showing bullish signs as whale wallets holding between 100 BTC and 10,000 BTC have increased their holdings by 90,000 BTC over the past 25 days, suggesting a more positive long-term outlook.
The investors also need to be aware that MicroStrategy will be pumping the Bitcoin market by injecting a fresh $488 million which is also another bullish indicator.
BUA DENIES INCREASE IN THE PRICE OF ITS CEMENT, FROWNS AT CARTEL- LIKE OPERATION TO DETERMINE PRODUCT PRICES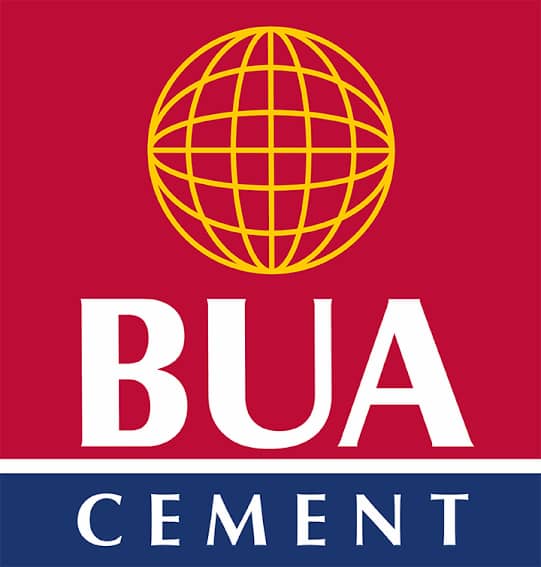 The BUA group has denied increase in the price of it's cement. The clarification came as a result of requests from customers as well as distributors who have been calling to find out whether, like DANGOTE Cement BUA had also increased its own price by 260 Naira.
In a signed statement released this afternoon, the BUA group insists that it stands by its earlier decision not to increase cement price which was communicated on April 24, 2021.
According to the management of BUA, they are aware that Dangote decided to increase the price of it's cement by 260 NAIRA from June 14, 2021. The management also noted that even though there had been decline in cement demand due to commencement of rainy season, any further increase in price will disrupt, the normalisation or stabilisation  of prices.
The BUA group further stated that they will always be willing to play their role as a responsible corporate entity rather than associate with others to form a cartel to fix prices which will ultimately not be in the best interest of Nigerians.
In their words, ' The timing is not right for any increase on BUA's part and we do not have any justifiable business reason to increase to increase our prices any time soon.
They also hope that the price increase by Dangote will not disrupt the downward trend of cement price movement
See statement: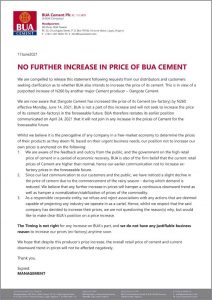 Fidelity GAIM Season 4 Final Draw To Hold On July 22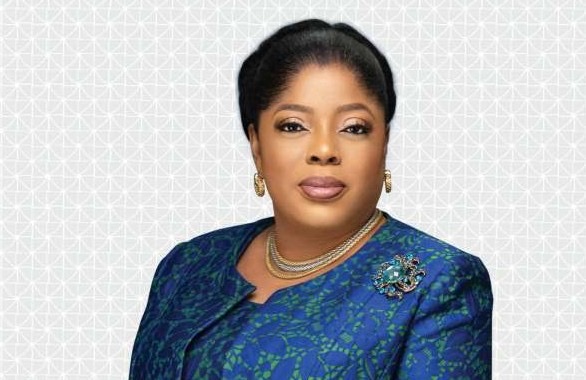 ….Bank To Enrich 15 Lucky Customers With Millions of Naira
Lagos Nigeria June 21, 2021: Fidelity Bank Plc, top Nigerian lender, has announced plans to enrich the lives of fifteen Nigerians with a total of 39 million Naira at the final draw of the Get Alert in Millions Campaign (GAIM) Season 4 savings promo, slated for July 22, 2021.
The savings promotion, which is specifically aimed at promoting the culture of saving among Nigerians, is one of the bank's many initiatives aimed at rewarding new and existing customers for their unwavering loyalty and patronage.
Despite the fact that the promotion was halted in 2020 due to the Coronavirus (Covid-19) Pandemic and the resulting global lockdown, hundreds of Nigerians have benefited from this unique reward scheme in which lucky customers are credited with millions of naira and consolation prizes via a draw system.
The Chairman, Promo Committee, Fidelity Bank Plc, Mr. Richard Madiebo expressed his delight at the resumption of the savings promotion, stating that the campaign seeks to reward customers for their loyalty and patronage. According to Mr. Madiebo, for the past twelve years, the bank has empowered new and existing customers, providing an avenue for many to change their fortunes through its savings Promo.
He stated that the bank takes pride in keeping its promises, adding that the lender would continue to look out for innovative ways to satisfy and enrich its customers across the nation.
"And as we wind down on the 4th season of the GAIM promo, we are elated at the prospect of not only driving financial inclusion across Nigeria, but also at the unique opportunity to enrich the lives of our customers especially in times of economic uncertainties", noted Madiebo
Over the years, the leading tier two Bank has continued to intensify its efforts and innovate ways towards ensuring customer and stakeholder satisfaction. Through this promo, Fidelity Bank has promoted financial inclusion through digital channels and enriched the lives of its custom