Ogun Police Command Arrest Oba Tokunbo Tejuosho Over Romance Scam
The Ogun State Police Command has arrested the Olu Of Kemta, Oba Adetokunbo Tejuoso in Odeda Local Government Council, following the alleged romance scam and multiple forgery.
Olu kemta is a member of Egba traditional Council who was recommended by the last administration and upgraded from Baale to a Coronet Oba during Senator Ibikunle Amosun's regime.
The arrests came after a lady petitioned Ogun state police command.
According to a source, Olu kemta, an Oba without a wife or a child, specialises in defrauding his unsuspecting victims mostly wealthy ladies via social media through Facebook and Instagram with a promise of marriage.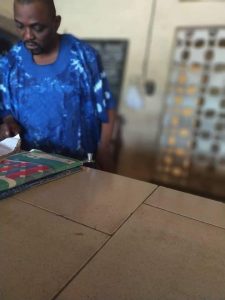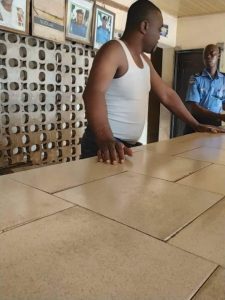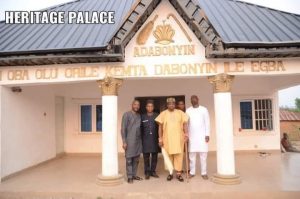 "He is also fun of taking photographs with influential people and beautiful places to promote his ambitions on his Instagram and Facebook pages" one of the victims said
Our correspondent learnt that several petitions had been submitted to the Ogun state traditional institution by some of his victims but were ignored.
Oba Tejuoso always look for wealthy ladies through their online profiles and photographs to determine his approach.
His latest victim is appealing to the Ogun state government and Ogun state Council of Obas under the chairmanship of the Awujale and Paramount ruler of Ijebu Land, Oba Dr. Sikiru Adetona to assist her get justice.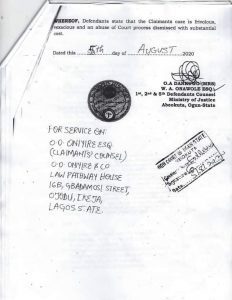 It is sad to discover that the sacred traditional institution has become the final bus stop for fraudulent people because of lack of integrity checks and balances by the government and tradition council before approval is given.
Iyabo Ojo Releases Full Chat With Yomi Fabiyi To Show Real Picture Of Their Conversation
Iyabo Ojo has released her full chat with Yomi Fabiyi to show her followers that the part he shared, where she was apologizing to him, doesn't show the full picture.
In the chats shared by Yomi, Iyabo apologized for exposing him to cyberbullies. Yomi said it's his proof that she admitted to cyberbullying and he threatened her (read here).
But in the full chat released by Iyabo, it shows Yomi telling her about the "kind regard" he has for her and said he will be the last one to "come for your words or post".
He told her he was hurt that she called him out for his words in a video where his utterances gave the impression that he was leaning towards supporting Baba Ijesha.
"When you see the video, knowing how much I value you, you should call me before attacking my stance," Yomi told Iyabo and added that her post made people subject him to cyberbullying.
This is the point when Iyabo then said she was sorry he was cyberbullied but reiterated that she will keep speaking for the victim.
After sharing the full chat, Iyabo warned Yomi Fabiyi that she's not the one to mess with. She warned him that he can't make peace with her on WhatsApp then go online to use her name to chase clout.
See the full chat below.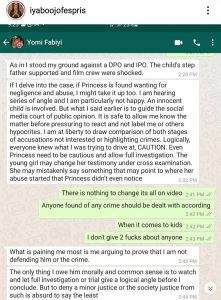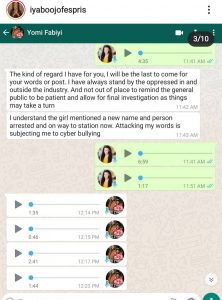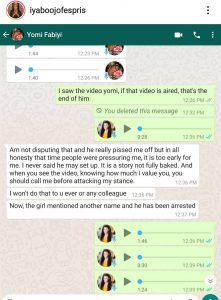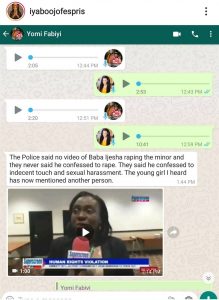 Leke Adeboye, RCCG Men Shave Their Heads To Honour Late Pastor D (Video)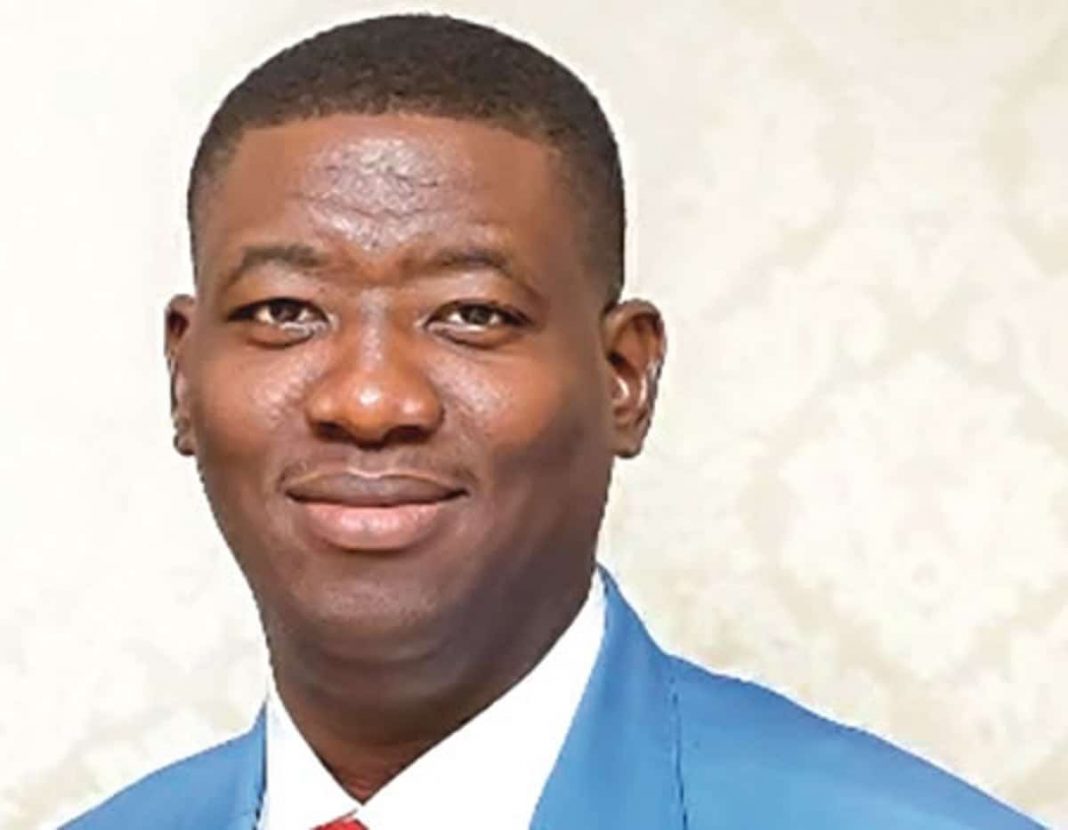 Leke Adeboye and a host of other RCCG men mentored by late Pastor Dare Adeboye have shaved their heads in honour of the late man of God.
JomogNews Nigeria got the video clip shared by Pastor Leke Adeboye after he shaved his head in honour of his late brother who died almost a week ago.
This online news medium broke the news of the death of Pastor Dare Adeboye during the course of last week.
JomogNews gathered that other young men mentored by late Pastor Dare Adeboye have also gone ahead to honour the latter by shaving their heads.
Details later….
25-Year-Old Malian Woman Gives Birth To Nonuplets, 5 Girls And 4 Boys (Video)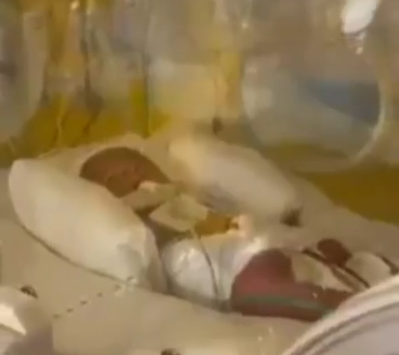 A 25-year-old woman from Mali gave birth nonuplets, five girls and four boys, in Morocco on Tuesday, May 4, according to the country's health ministry.
Mali's government flew Halima Cisse to Morocco for better care on March 30.
She was initially believed to have been carrying septuplets, according to ultrasounds conducted in Morocco and Mali.
Mali's health ministry said in a statement that Cisse gave birth to five girls and four boys by Caesarean section.
"The mother and babies are doing well so far," Mali's Health Minister Fanta Siby told AFP, adding that she had been kept informed by the Malian doctor who accompanied Cisse to Morocco.
They are due to return home in several weeks' time, she added.
Doctors had been concerned about Cisse's health, according to local press reports, as well as her babies' chances of survival.
Mali's health ministry said that ultrasound examinations conducted in both Mali and Morocco had suggested that Cisse was carrying seven babies.
Siby offered her congratulations to "the medical teams of Mali and Morocco, whose professionalism is at the origin of the happy outcome of this pregnancy"
Watch a video showing the babies and their mother at the hospital below…