Derek Chauvin Found Guilty On All Three Charges In Death Of George Floyd
A jury has found a former police officer guilty of murder over the death of African-American George Floyd on a Minneapolis street last year.
Derek Chauvin, 45, was filmed kneeling on Mr Floyd's neck for more than nine minutes during his arrest last May.
The widely watched footage sparked worldwide protests against racism and excessive use of force by police.
Chauvin was found guilty on three charges: second-degree murder, third-degree murder and manslaughter.
He will remain in custody until he is sentenced.
The 12-member jury took less than a day to reach their verdict, which followed a highly-charged, three-week trial that has left Minneapolis on edge.
After both sides presented closing arguments on Monday, the jury was isolated in a hotel with no outside contact so they could deliberate on a verdict, a process known as sequestration.
Jurors had to agree on a unanimous verdict and were told they could not return home until they had made their decision.
What happened to George Floyd?
The 46-year-old bought a pack of cigarettes at a convenience store in South Minneapolis on the evening of 25 May 2020.
A shop assistant believed he had used a counterfeit $20 bill and called the police after Mr Floyd refused to give the cigarettes back.
When police arrived, they ordered Mr Floyd out of his parked car and handcuffed him. A struggle ensued when officers tried to put a screaming Mr Floyd in their squad car. They wrestled him to the ground and pinned him under their weight.
Chauvin pressed his knee into the back of Mr Floyd's neck for over nine minutes, as the suspect and several bystanders pleaded for his life.
As he was being restrained, Mr Floyd said more than 20 times that he could not breathe, pleading for his mother and begging "please, please, please".
When the ambulance arrived, Mr Floyd was motionless. He was pronounced dead about an hour later.
What are the charges?
Manslaughter is when someone unintentionally causes another person's death.
In second-degree murder, the act that led to someone's death could have been intentional or unintentional. The maximum sentence for this charge is 40 years in prison.
Third-degree murder means that an individual has acted in a way that endangered one or more people, ending in death.
Police officers have rarely been convicted – if they are charged at all – for deaths that occur in custody, and the verdict in this trial has been widely seen as an indication of how the US legal system will treat such cases in future.
Source: BBC
Frank Akpan Narrates How He Killed Job Seeker, Iniubong Umoren (Video)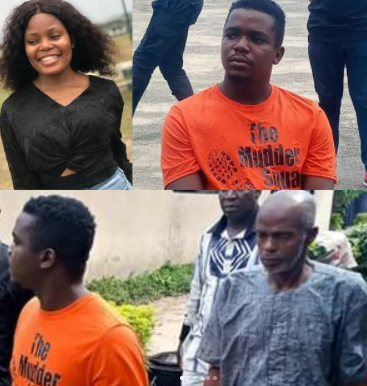 Video of how job seeker Iniubong Umoren was killed by Uduak Frank Akpan has emerged.
Uduak Frank Akpan, the suspected killer of a job seeker, Iniubong Umoren has confessed how he killed his victim while being paraded by the Akwa Ibom State Police Command.
Serial killer Uduak Frank Akpan,  was paraded by the Akwa Ibom State Police Command to dismiss rumour of his death in custody, JomogNews Nigeria reports.
Uduak Frank Akpan who was paraded alongside his father said he killed Iniubong Umoren in self-defense and not intentionally.
His words: "I invited her for a job and I asked her whether she can work in a farm as secretary.
"I told her that I wanted to sleep with her first. She agreed on a condition that I will use condom which I also agreed to. She became furious when I started removing the condom, and she attacked me.
"I was bleeding so I needed to defend myself by hitting her which lead to her death," he said.
However, Andrew Amiengheme, the Akwa Ibom State Police Commissioner, said it was necessary to have the press conference because of the rumour that was going around in the media that the suspect had committed suicide in the cell.
"I don't know anywhere in the world that a suspect will be allowed to use trousers in the cell to the extent of killing himself with it.
"Social media that is supposed to be a tool that will work to the advantage of the police has become something that is working against them," he said.
VIDEO:
Uduak Frank Akpan paraded before the press today….. #JusticeForHinyUmoren pic.twitter.com/h0Luc6eF2A

— EKA (@Lionezz__) May 14, 2021
Breaking: Gunmen Raze Police Division In Abia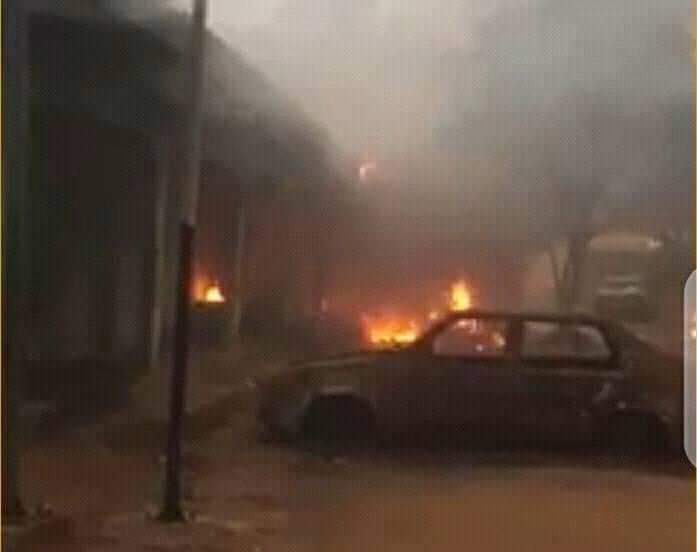 Gunmen have again attacked a police station in Abia State.
Unknown gunmen on Wednesday night attacked Bende police station in Bende local government area of Abia state, razing down the entire building, JomogNews Nigeria reports.
This is about the fourth public facility that has come under attack in the state in the last three days.
It was earlier reported that Ubani police station located along Umuahia-Uzoakoli Road was on Sunday attacked where a number of vehicles were burnt.
Details shortly…
Breaking: FCT Minister Cancels Eid-il-Fitr Prayer Gathering In Abuja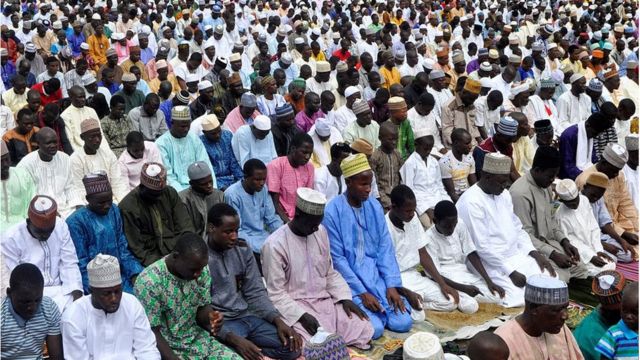 The Minister of Federal Capital Territory, FCT, Mallam Muhammad Musa Bello has disclosed that Eid prayers will not be held at the National Eid prayer ground in Abuja.
Bello, in a press release made available by his Chief Press Secretary, Anthony Ogunleye, on Tuesday, said the decision was in compliance with the COVID-19 renewed restrictions.
He enjoined all worshippers to join the Eid prayers in their neighbourhood and reiterated that indoor worships will only be limited to less than 50 persons.
The minister advised that all COVID-19 guidelines should be adhered to over the third and fourth phase of the pandemic.
"There will be no Eid prayers at the National Eid prayer ground along the Umaru Musa Yar'adua Expressway (Airport Road)," the statement read in part.
"All worshippers are enjoined to hold Eid prayers outdoors within the premises of their neighbourhood Juma'at mosques.
"Indoor worship are to be limited to less than 50% of installed capacity.
"Religious authorities are advised to regulate the flow of people entering and exiting places of worship.
"All non-pharmaceutical intervention protocols of facial coverings, physical distancing and hand washing are to be observed
"All other Eid celebrations and activities should be confined to homes as all public parks, recreation and entertainment centres are to be closed."
Recall that at the Presidential Steering Committee on COVID-19 briefing on Monday, the National Incident Manager, Mukhtar Mohammed announced a nationwide curfew to curb the spread of the virus.