BREAKING: Chad's President Deby Dies After Fighting Rebels On Battlefield- Army
Chad's President Idriss Deby Itno has died on the battlefield after three decades in power, the army announced on state television on Tuesday.
The shock announcement came only the day after the 68-year-old was proclaimed the winner of a presidential election that had given him a sixth term in office.
The army said Deby had been commanding his army at the weekend as it battled against rebels who had launched a major incursion into the north of the country on election day.
Deby "has just breathed his last breath defending the sovereign nation on the battlefield," army spokesman General Azem Bermandoa Agouna said in a statement read out on state television.
Deby, 68, had ruled Chad with an iron fist for three decades but was a key ally in the West's anti-jihadist campaign in the troubled Sahel region.
The army said a military council led by the late president's 37-year-old son Mahamat Idriss Deby Itno, a four-star general, would replace him.
On Monday, the army had claimed a "great victory" in its battle against the rebels from neighbouring Libya, saying it had killed 300 fighters, with the loss of five soldiers in its own ranks during eight days of combat.
Deby would have been one of the longest-serving leaders in the world, after provisional results showed him winning the April 11 election.
He was a herder's son from the Zaghawa ethnic group who took the classic path to power through the army, and relished the military culture.
His latest election victory — with almost 80 percent of the vote — had never been in doubt, with a divided opposition, boycott calls, and a campaign in which demonstrations were banned or dispersed.
Deby had campaigned on a promise of bringing peace and security to the region, but his pledges were undermined by the rebel incursion.
The government had sought Monday to assure concerned residents that the offensive was over.
There had been panic in some areas of N'Djamena on Monday after tanks were deployed along the city's main roads, an AFP journalist reported.
The tanks were later withdrawn apart from a perimeter around the president's office, which is under heavy security during normal times.
"The establishment of a security deployment in certain areas of the capital seems to have been misunderstood," government spokesman Cherif Mahamat Zene had said on Twitter on Monday.
"There is no particular threat to fear."
However, the US embassy in N'Djamena had on Saturday ordered non-essential personnel to leave the country, warning of possible violence in the capital. Britain also urged its nationals to leave.
France's embassy said in an advisory to its nationals in Chad that the deployment was a precaution and there was no specific threat to the capital.
The rebel raid in the provinces of Tibesti and Kanem was carried out by the Front for Change and Concord in Chad (FACT), based in Libya.
The group has a non-aggression pact with Khalifa Haftar, a military strongman who controls much of Libya's east.
FACT, a group mainly made up of the Saharan Goran people, said in a statement Sunday that it had "liberated" the Kanem region. Such claims in remote desert combat zones are difficult to verify.
The Tibesti mountains near the Libyan frontier frequently see fighting between rebels and the army, as well as in the northeast bordering Sudan. French air strikes were needed to stop an incursion there in February 2019.
In February 2008, a rebel assault reached the gates of the presidential palace before being pushed back with French backing.
AFP
Frank Akpan Narrates How He Killed Job Seeker, Iniubong Umoren (Video)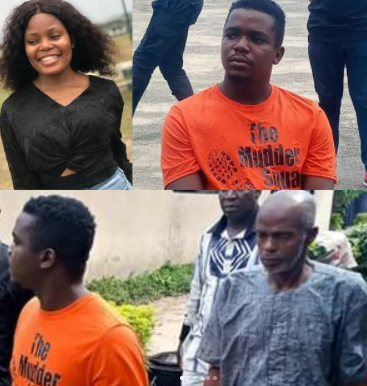 Video of how job seeker Iniubong Umoren was killed by Uduak Frank Akpan has emerged.
Uduak Frank Akpan, the suspected killer of a job seeker, Iniubong Umoren has confessed how he killed his victim while being paraded by the Akwa Ibom State Police Command.
Serial killer Uduak Frank Akpan,  was paraded by the Akwa Ibom State Police Command to dismiss rumour of his death in custody, JomogNews Nigeria reports.
Uduak Frank Akpan who was paraded alongside his father said he killed Iniubong Umoren in self-defense and not intentionally.
His words: "I invited her for a job and I asked her whether she can work in a farm as secretary.
"I told her that I wanted to sleep with her first. She agreed on a condition that I will use condom which I also agreed to. She became furious when I started removing the condom, and she attacked me.
"I was bleeding so I needed to defend myself by hitting her which lead to her death," he said.
However, Andrew Amiengheme, the Akwa Ibom State Police Commissioner, said it was necessary to have the press conference because of the rumour that was going around in the media that the suspect had committed suicide in the cell.
"I don't know anywhere in the world that a suspect will be allowed to use trousers in the cell to the extent of killing himself with it.
"Social media that is supposed to be a tool that will work to the advantage of the police has become something that is working against them," he said.
VIDEO:
Uduak Frank Akpan paraded before the press today….. #JusticeForHinyUmoren pic.twitter.com/h0Luc6eF2A

— EKA (@Lionezz__) May 14, 2021
Breaking: Gunmen Raze Police Division In Abia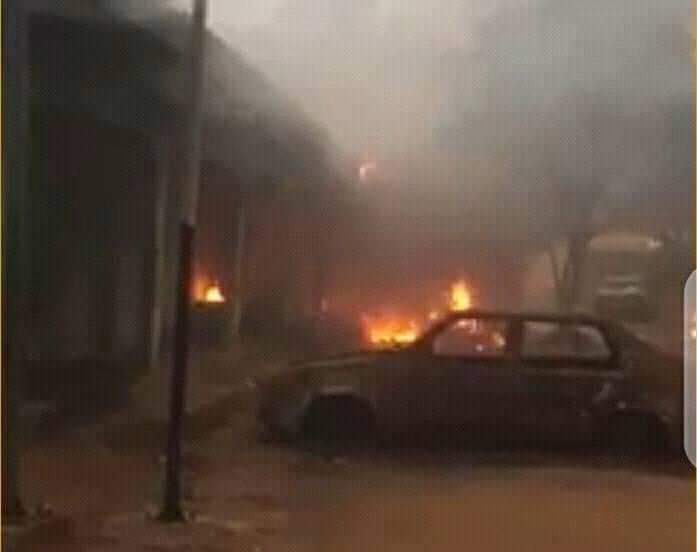 Gunmen have again attacked a police station in Abia State.
Unknown gunmen on Wednesday night attacked Bende police station in Bende local government area of Abia state, razing down the entire building, JomogNews Nigeria reports.
This is about the fourth public facility that has come under attack in the state in the last three days.
It was earlier reported that Ubani police station located along Umuahia-Uzoakoli Road was on Sunday attacked where a number of vehicles were burnt.
Details shortly…
Breaking: FCT Minister Cancels Eid-il-Fitr Prayer Gathering In Abuja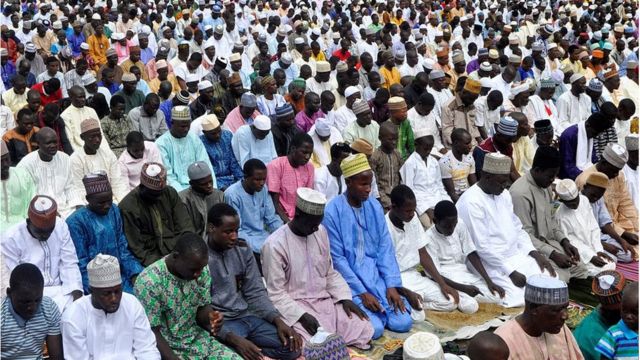 The Minister of Federal Capital Territory, FCT, Mallam Muhammad Musa Bello has disclosed that Eid prayers will not be held at the National Eid prayer ground in Abuja.
Bello, in a press release made available by his Chief Press Secretary, Anthony Ogunleye, on Tuesday, said the decision was in compliance with the COVID-19 renewed restrictions.
He enjoined all worshippers to join the Eid prayers in their neighbourhood and reiterated that indoor worships will only be limited to less than 50 persons.
The minister advised that all COVID-19 guidelines should be adhered to over the third and fourth phase of the pandemic.
"There will be no Eid prayers at the National Eid prayer ground along the Umaru Musa Yar'adua Expressway (Airport Road)," the statement read in part.
"All worshippers are enjoined to hold Eid prayers outdoors within the premises of their neighbourhood Juma'at mosques.
"Indoor worship are to be limited to less than 50% of installed capacity.
"Religious authorities are advised to regulate the flow of people entering and exiting places of worship.
"All non-pharmaceutical intervention protocols of facial coverings, physical distancing and hand washing are to be observed
"All other Eid celebrations and activities should be confined to homes as all public parks, recreation and entertainment centres are to be closed."
Recall that at the Presidential Steering Committee on COVID-19 briefing on Monday, the National Incident Manager, Mukhtar Mohammed announced a nationwide curfew to curb the spread of the virus.