I Won't Take COVID-19 Vaccine, I'm Not A Guinea Pig – Oyedepo
The Presiding Bishop of the Living Faith Church Worldwide, aka Winners' Chapel, David Oyedepo, on Saturday said he would not take the COVID-19 vaccine, adding that he was not a guinea pig.
Oyedepo, who spoke during the church's Covenant Hour of Prayer programme, described the vaccine as illegal.
He said though the world was confused about the situation, the church has the answer.
Nigeria began its vaccination against the virus in March, with 3.924 million doses of the AstraZeneca vaccine doses, while the National Primary Health Care Development Agency, said over one million doses of the vaccine had so far been administered across the country.
Nigeria has recorded over 160,000 COVID-19 infections and more than 2,000 related deaths.
But the cleric said, "I have never seen a generation where you force people to take vaccines. It is inhuman; it is immoral sir. I'm not a lawyer but I don't think it is legal. You can't come to my house and want to give me injection. On what? Did I invite you? They are confused. But the church has the answer.
"Did you see any outbreak of virus here? How will it enter the gate? Will it come through the air? How? One woman just got down after that injection in Kaduna. What kind of life?
Are human beings now turned to guinea pigs? The world is confused but the church is lighted. So, the triumph of the church will humble the pride of the world. They don't know what to do, sir. In the last days, the church will be reigning in power and glory. That is God's agenda. "
Oyedepo said he owed no one an apology for rejecting the vaccine, adding that he would expose The Devil and his agents.
He said, "No apologies. There is a big, big bird in our land, saying 'don't take it, they are deceivers'. Let me see someone who will come and inject me. By who? Are you going to tie my hands? How? Did I invite you? I know you are quiet, you will hear more of it. My job is to expose the devil and tell his agents, 'get off, we are not guinea pigs'."
Frank Akpan Narrates How He Killed Job Seeker, Iniubong Umoren (Video)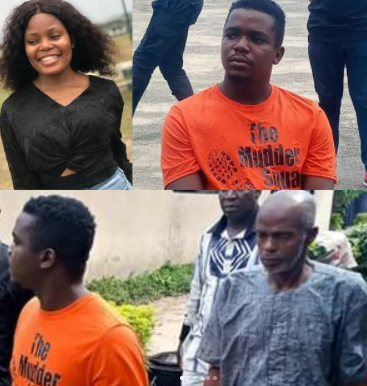 Video of how job seeker Iniubong Umoren was killed by Uduak Frank Akpan has emerged.
Uduak Frank Akpan, the suspected killer of a job seeker, Iniubong Umoren has confessed how he killed his victim while being paraded by the Akwa Ibom State Police Command.
Serial killer Uduak Frank Akpan,  was paraded by the Akwa Ibom State Police Command to dismiss rumour of his death in custody, JomogNews Nigeria reports.
Uduak Frank Akpan who was paraded alongside his father said he killed Iniubong Umoren in self-defense and not intentionally.
His words: "I invited her for a job and I asked her whether she can work in a farm as secretary.
"I told her that I wanted to sleep with her first. She agreed on a condition that I will use condom which I also agreed to. She became furious when I started removing the condom, and she attacked me.
"I was bleeding so I needed to defend myself by hitting her which lead to her death," he said.
However, Andrew Amiengheme, the Akwa Ibom State Police Commissioner, said it was necessary to have the press conference because of the rumour that was going around in the media that the suspect had committed suicide in the cell.
"I don't know anywhere in the world that a suspect will be allowed to use trousers in the cell to the extent of killing himself with it.
"Social media that is supposed to be a tool that will work to the advantage of the police has become something that is working against them," he said.
VIDEO:
Uduak Frank Akpan paraded before the press today….. #JusticeForHinyUmoren pic.twitter.com/h0Luc6eF2A

— EKA (@Lionezz__) May 14, 2021
Breaking: Gunmen Raze Police Division In Abia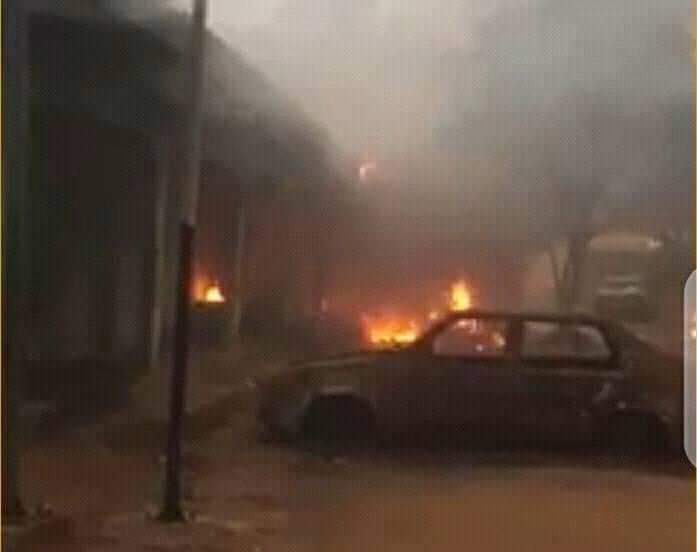 Gunmen have again attacked a police station in Abia State.
Unknown gunmen on Wednesday night attacked Bende police station in Bende local government area of Abia state, razing down the entire building, JomogNews Nigeria reports.
This is about the fourth public facility that has come under attack in the state in the last three days.
It was earlier reported that Ubani police station located along Umuahia-Uzoakoli Road was on Sunday attacked where a number of vehicles were burnt.
Details shortly…
Breaking: FCT Minister Cancels Eid-il-Fitr Prayer Gathering In Abuja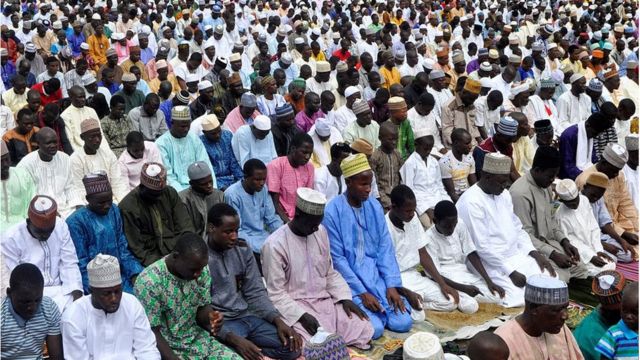 The Minister of Federal Capital Territory, FCT, Mallam Muhammad Musa Bello has disclosed that Eid prayers will not be held at the National Eid prayer ground in Abuja.
Bello, in a press release made available by his Chief Press Secretary, Anthony Ogunleye, on Tuesday, said the decision was in compliance with the COVID-19 renewed restrictions.
He enjoined all worshippers to join the Eid prayers in their neighbourhood and reiterated that indoor worships will only be limited to less than 50 persons.
The minister advised that all COVID-19 guidelines should be adhered to over the third and fourth phase of the pandemic.
"There will be no Eid prayers at the National Eid prayer ground along the Umaru Musa Yar'adua Expressway (Airport Road)," the statement read in part.
"All worshippers are enjoined to hold Eid prayers outdoors within the premises of their neighbourhood Juma'at mosques.
"Indoor worship are to be limited to less than 50% of installed capacity.
"Religious authorities are advised to regulate the flow of people entering and exiting places of worship.
"All non-pharmaceutical intervention protocols of facial coverings, physical distancing and hand washing are to be observed
"All other Eid celebrations and activities should be confined to homes as all public parks, recreation and entertainment centres are to be closed."
Recall that at the Presidential Steering Committee on COVID-19 briefing on Monday, the National Incident Manager, Mukhtar Mohammed announced a nationwide curfew to curb the spread of the virus.