Israel Imposes Third Nationwide COVID-19 Lockdown
Israel announced Thursday that it will impose a nationwide lockdown from next week, its third of the Covid-19 pandemic, just days after it began vaccinations against the virus.
"A general lockdown will be imposed from 17:00 (1500 GMT) on Sunday for two weeks," a statement from Prime Minister Benjamin Netanyahu's office said.
"There is an option to extend the lockdown for an additional two weeks, unless the basic reproduction number (for the virus) falls below 1 and the number of new cases per day falls below 1,000."
Israelis will be barred from travelling more than one kilometre (1,000 yards or so) from their homes and businesses will be closed except for deliveries.
Exceptions will be made for those travelling for vaccinations and schools will remain partially open for some age groups.
The new lockdown comes after a sharp rebound in the infection rate since the last lockdown in September, when the per capita infection rate was among the highest in the world.
In a population of nine million, Israel has now confirmed 385,022 coronavirus cases, 3,150 of them fatal.
Israel launched a nationwide inoculation programme on Monday after receiving a first consignment of the vaccine developed by US pharmaceutical giant Pfizer and its German partner BioNTech.
On Wednesday, the health ministry confirmed four cases of a new strain of Covid-19 that emerged in southern England and that British health officials believe spreads faster.
In response, Israel this week banned foreign nationals arriving from Britain, Denmark or South Africa, where a separate new strain has emerged.
It also imposed a mandatory quarantine for all arrivals from abroad.
Credit: AFP
Bloomberg Removes Bill Gates From Billionaire List After Divorce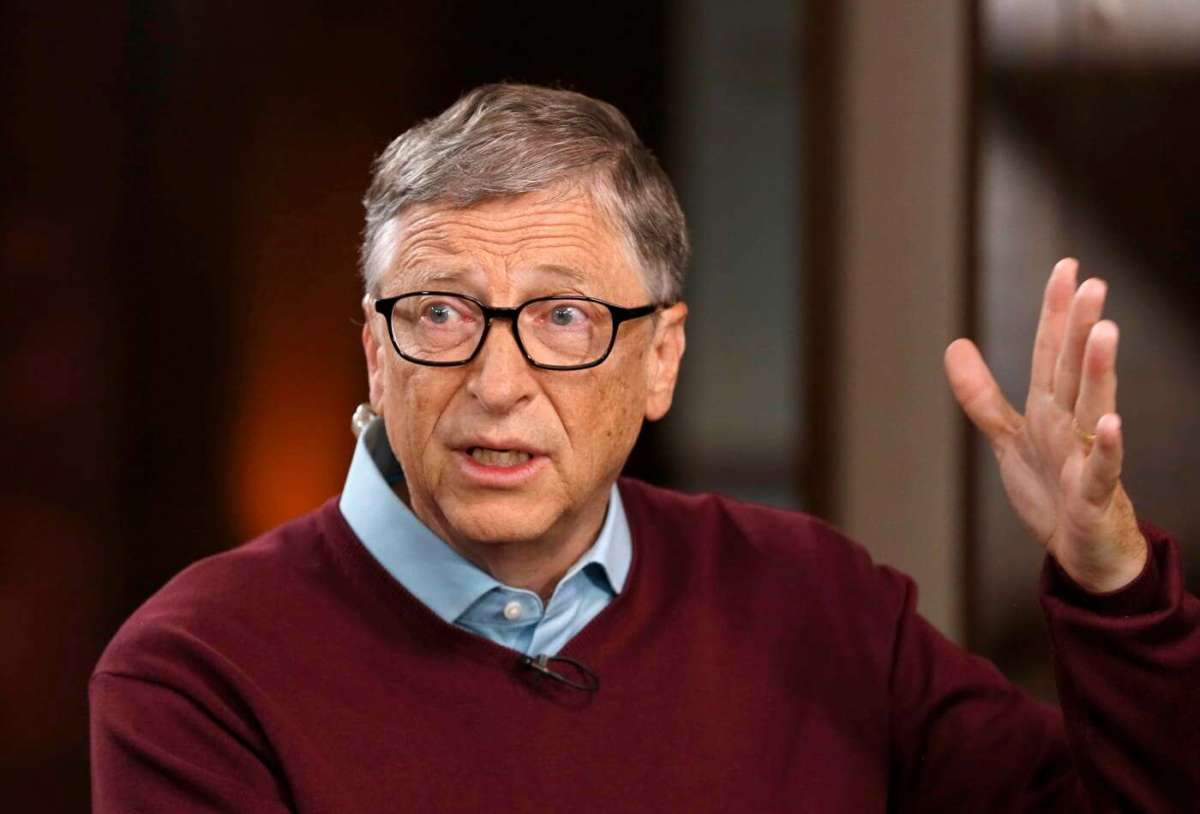 Bill Gates, one of the world's richest men has been removed from Bloomberg's billionaire list after news of his divorce from Melinda Gates.
The business platform took the action shortly after news of Gates divorce to his wife of 27 years went viral.
Before being taken off the list, Gates was fourth on the index with a net worth of $145 billion, having gained over $13 billion in 2021 alone.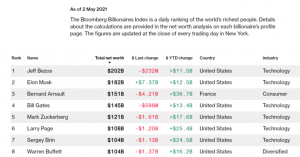 Financial details of their parting ways are not yet clear but Melinda may take half of her estrange husband's wealth.
An unmarried Gates became the youngest American Billionaire in 1987, a record he held until Mark Zuckerberg, the Facebook founder came to the billionaire status in 2007.
He got married to Melinda in 1994, after already being named the richest man in America. They have three children together.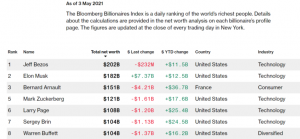 Verizon To Sell Yahoo, AOL For $5bn To Private Equity Firm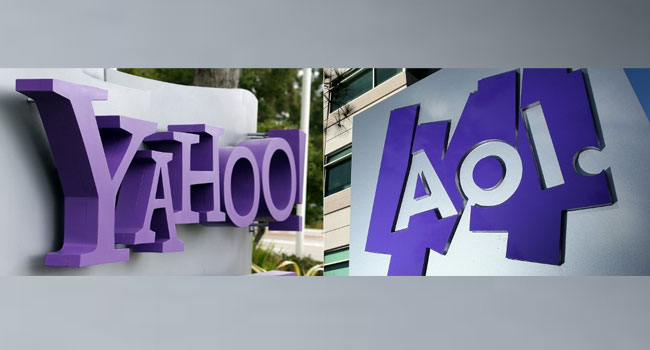 Verizon announced on Monday it was selling faded internet stars Yahoo and AOL to a private equity firm for $5 billion, ending the online media ambitions of the telecoms giant.
The deal with Apollo Global Management also includes the entire Verizon Media unit, including the advertising tech operations of the two brands.
Verizon will retain a 10 percent stake in the company, which will be known as Yahoo going forward and will continue to be led by chief executive Guru Gowrappan, the company said in a statement.
Verizon acquired Yahoo in 2017 for some $4.5 billion, ending the run for one of the storied brands of the early internet. It merged Yahoo into its division with AOL, another star of the early internet era, which Verizon acquired in 2015.
Both AOL and Yahoo lost traction — and lofty market valuations — as internet users shifted to newer platforms such as Google and Facebook.
Verizon had been seeking synergies from Yahoo's massive online presence and its other media operations including news websites TechCrunch and the recently sold Huffington Post.
With Google and Facebook dominating the online ecosystem, "Yahoo didn't do things well and Verizon wasn't able to do much with it," said Roger Kay, analyst at Endpoint Technologies Associates.
"Yahoo was a fully formed entity with its technology, and Verizon couldn't make a bird into a fish."
Kay said it will remain difficult to break the ad-tech "oligopoly" of Google and Facebook, and that prospects were uncertain for the new Yahoo.
"It may be (Apollo) will try to extract something, and put it back on the market," Kay said.
– New opportunities –
Executives at Verizon and Apollo said they saw opportunities for the new Yahoo.
"We are big believers in the growth prospects of Yahoo and the macro tailwinds driving growth in digital media, advertising technology, and consumer internet platforms," said David Sambur, senior partner and co-head of private equity at Apollo.
"Apollo has a long track record of investing in technology and media companies and we look forward to drawing on that experience to help Yahoo continue to thrive."
Hans Vestberg, Verizon's CEO, said the media unit "has done an incredible job turning the business around over the past two and a half years and the growth potential is enormous."
Vestberg added: "The next iteration requires full investment and the right resources. During the strategic review process, Apollo delivered the strongest vision and strategy for the next phase of Verizon Media. I have full confidence that Yahoo will take off in its new home."
Apollo has a wide-ranging investment portfolio including real estate, finance, and consumer brands. In recent years it acquired the Venetian resort in Las Vegas, the Qdoba restaurant chain, and the Fisker electric car company.
Monday's deal marks the latest change in ownership at AOL, whose massive valuation enabled the pioneering internet service firm to close a deal for Time Warner in 2001, which was unwound eight years later.
AOL operated independently, focusing on digital media and news until it was acquired in 2015 by Verizon for $4.4 billion.
AFP
Tragedy: India Records 400,000 COVID-19 Cases In 24 Hours
India on Saturday reported 401,993 new coronavirus cases for the previous 24 hours; the first time the country has surpassed 400,000 cases in a single day.
That brings the country's total Covid-19 caseload to more than 19 million since the pandemic began, and marks the 10th consecutive day of more than 300,000 daily cases, according to a CNN tally of figures from the Indian Ministry of Health.
It's the first time any country has recorded more than 400,000 cases in a single day.
India also reported another 3,523 related deaths, taking its total death toll to 211,853. It is the fourth day in a row the daily number of deaths has exceeded 3,000.
As of Friday evening local time, 154,854,096 vaccine doses had been administered. A total of 27,889,889 people had received their second doses — equal to 2.1% of India's population of 1.3 billion people, according to a health ministry news release.
India launched its vaccination drive on January 16, and expanded the program to everyone above the age of 18 on Saturday.