How can I bear surname of someone I have never met?-Tope Alabi's Daughter Reacts To Paternity Scandal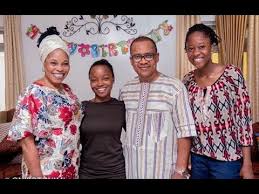 Popular gospel singer, Tope Alabi's daughter, Ayomikun, has come out to state that the only father she knows is her mother's husband, Soji Alabi.
This is following the recent paternity scandal involving the gospel singer and a certain Mayegun Olaoye.
Based on online reports, Olaoye, claimed to be Ayomikun's father, adding that Tope Alabi had blocked every avenue for him to know his biological daughter in the past 22 years..
Reacting to the news, Ayomikun Alabi, the young lady in the midst of the controversy, in an exclusive interview with The PUNCH on Saturday, stated that she was not surprised about the development as her mother had since informed her about the man who claimed to be her father.
Ayomikun, however, emphasized that the only father that she has is Mr Soji Alabi, who has been married to her mother for over two decades and has been taking care of them.
"I know and will always know that my father is Soji Alabi. I do not know any other person and I have never met any other man. I cannot blatantly deny him because I have heard about him, but I have never had anything to do with this man before.
She added, "My mother never blocked any avenue for us to see. My mother even tried for me to have a relationship with him. I remember when I was about 15 years old, she used to tell me to try and talk about him. Even when we discuss marriage, they tell me that they would want to inform him.
"They always tell me all these things about him but he is the one that never tried to reach out to me. I mean that he has never ever tried to. We have never had absolutely any conversation with this man. I mean I have had absolutely no contact with this man; none whatsoever.
"I am very grateful to God for the kind of mother and father that I have. They have been the best people and after God, my parents are next in my life," the singer's daughter stressed.
Olaoye had expressed his grudge with Tope Alabi for changing his biological daughter's surname; but in her conversation with The PUNCH, Ayomikun seemed perplexed that a man who never reached out to her in her 22 years of existence would expect her to bear his surname.
"I cannot bear his surname. How can I bear the surname of someone that I have never met? There is no sense in that. I do not even know his surname. How can I bear the name of someone I have never met?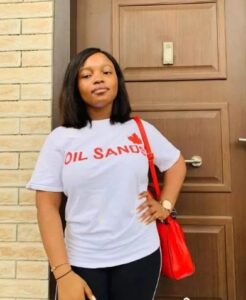 She said, "God knows my real father and everyone knows who my real father is. I did not know this man when I was in my crèche, daycare, primary, secondary or during my university days. I graduated and did not get a congratulatory message; absolutely nothing from him.
"So, there is no much story to tell. It is just a story about an irresponsible father and he is trying to cut every relationship he could ever build with his so-called daughter. I genuinely do not know why he is coming out after 22 years.
Ayomikun continued, "I do not know what he is trying to do and I do not see the point of what he is doing. What I know is that with what he has done, he does not care about my feelings, neither did he put it into consideration. This makes it obvious that he is not that good of a father. For him to have gone out to social media to claim me, I think he has completely lost the chance of any reconciliation at any point in time; that was the last straw."
Also a sonorous singer like her mother, Ayomikun stated that the only way she can give Olaoye a listening ear is if they meet in court and there is a judgment to that effect.
She said, "If the man wants to reach out to me to patch things up, it would be in court. I do not think that I want to patch things up but I know that I will definitely meet him in court if he ever wants to talk. It cannot be a civil matter because he did not make it a civil matter when he went to social media to talk."
Despite the occurrence, she said her family is fine and everything is normal as they were not shocked by Olaoye's actions.
"I have spoken to my mother about it and we are all fine. It was not something that shocked us. He is not blackmailing the family but he is an example of a very terrible father. A father that is not even trying to make it up to someone but trying to get back to someone else," Ayomikun said.
Source: https://punchng.com/paternity-scandal-soji-alabi-is-the-only-father-i-know-tope-alabis-daughter/
Rihanna Reaches Out To 17-Year-Old Nigerian Hawker, Salle After Viral Video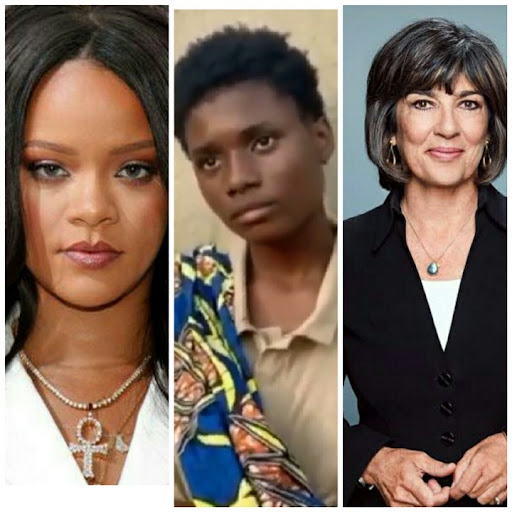 Rihanna Reaches Out To 17-Year-Old Nigerian Hawker, Salle, Whose Vocal Performance Video Went Viral
A 17-year-old Nigerian hawker who went viral after she was filmed singing with a very beautiful musical voice, has revealed that R&B singer, Rihanna contacted her.
The girl known as Salle, was captured on tape singing with a voice so angelic that it amazed many social media users.
In a video that made rounds on social media, the young girl who held an empty tray was asked to do a freestyle on a beat and she sang beautifully.
She revealed via a tweet on Twitter that Rihanna called her.
"I got a call from Rihanna,"
she wrote.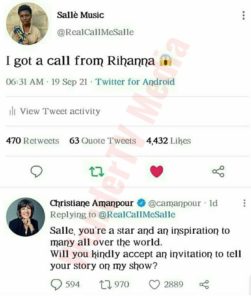 Salle has also been invited by Christiane Maria Heideh Amanpour, a CNN journalist and television host, for an interview.
The CNN journalist, Christiane Amanpour wrote on Twitter:
Salle, you are a star and an inspiration to many all over the world.
Would you kindly accept an invitation to tell your story on my show?"
Video:
Toyin Abraham Dismisses Alleged Feud With Colleague, Funke Akindele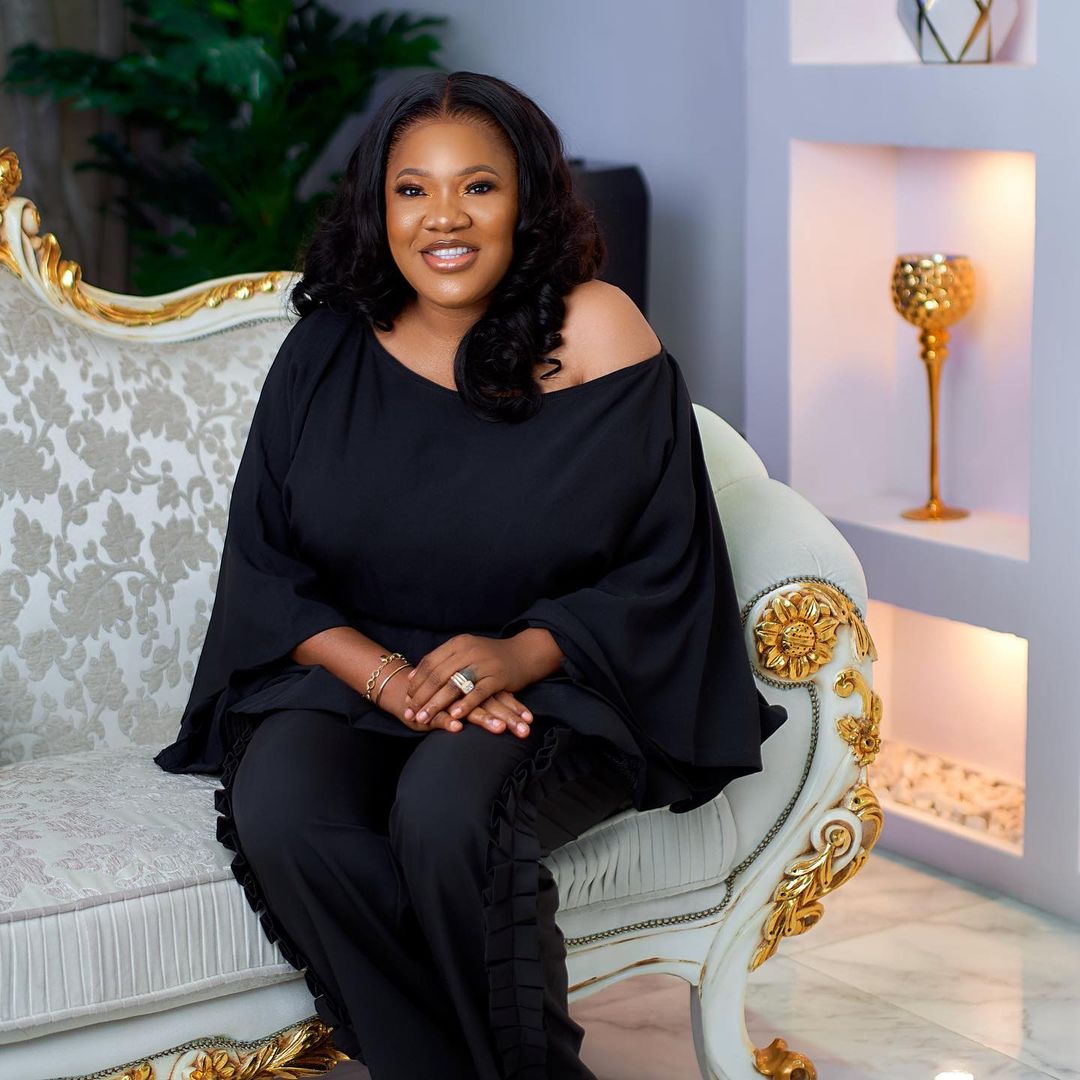 Nollywood actress, Toyin Abraham, has made clarifications on her alleged feud with Funke Akindele Bello, her colleague in the industry.
Recall that another Nollywood actress, Iyabo Ojo had accused Akindele-Bello of paying bloggers to discredit Toyin Abraham-Ajeyemi's latest movie.
Her allegations came after a blog wrote a bad review discrediting Toyin Abraham's movie.
Iyabo-Ojo, responding to the review, accused Funke Akindele of paying for the bad review in order to bring Toyin down and discredit her work.
She noted that the 'Jenifa' crooner will only start to experience inner peace when she stops discrediting the works of her fellow colleagues.
However, in a radio interview, Toyin while addressing the rumored feud, said she has no problem with Akindele adding that she did not know where that speculation came from.
"She's my senior colleague and someone I respect a lot so I don't know what people are talking about.
"She is one of the few I look up to but you know, sometimes people don't understand that we are colleagues not family so you can not be talking to all your colleagues.
"We talk, we follow each other, if I see her, I will kneel down and greet her but the point is that a lot of people do not understand that we are working in the same industry and we don't have to be close friends.
"We are not family, we are only colleagues. Please stop believing anything you see on social media," she said.
Dudu Heritage: Bimbo Oshin's Husband, Ola Ibironke Is Dead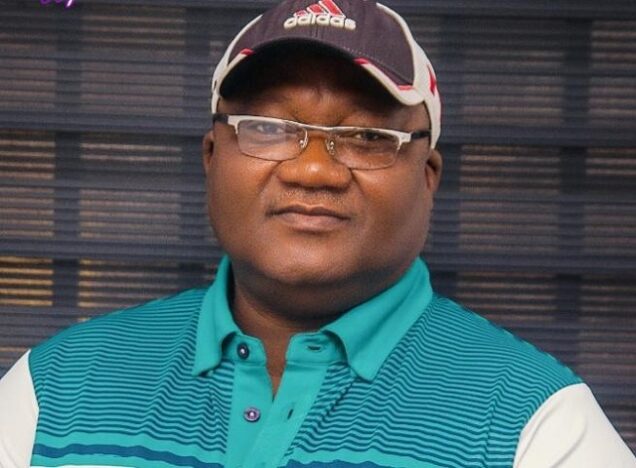 Popular music promoter and husband of Bimbo Oshin, Ola Ibironke AKA Dudu Heritage is dead. He slumped and died on Sunday evening.
He was a music promoter, businessman and captain of Ibadan Golf Club.
Dudu Heritage lived in the United States some years ago where he was a music promoter before relocating to Nigeria to run a private business.
Ola Ibironke, Ijesha man to the core had his early life in Nigeria, his university life was between London and U.S.A before he came back to Nigeria.
His death was confirmed by one of his closest friends who live in the United Kingdom, describing it as a rude shock.
The true cause of his death is still unknown.