'He Recorded His Wife Burning In Fire'- Husband, Lagos Agency Accused Of Complicity In Bimbo's Death
A Civil Society Organisation has called out the Domestic and Sexual Violence Agency (DSVA) of Lagos State for alleged negligence and complicity in the death of Bimbo Ogbonna.
Executive Director of Men Against Rape Foundation (MARF), Lemmy Ughegbe made the allegation during a press briefing in Abuja on Thursday.
The group claimed that the Lagos agency, which they had often commended before now, failed to act proactively in Bimbo's case.
Recall that Bimbo's death was announced by her sister in an Instagram post.
The couple made headlines when Bimbo and her husband got into a scuffle and she reportedly set herself ablaze in the process at their home in Lekki, Lagos.
She was rushed to the hospital where she reportedly died from severe fire injuries, and on 15th of October, it was reported that the Lagos State government ordered an autopsy on Bimbo corpse.
However, there were allegations that her husband, Ikechukwu Ogbonna, set the deceased on fire and watched her burn.
Late Bimbo's family release official statement following her death
Ughegbe, while speaking on the case, said, "Based on our background in investigative journalism, we have taken time out to investigate the circumstances that led to Bimbo's death and it is as disheartening as it was avoidable.
"It is on record that Bimbo cried out, filed formal complaint to Lagos DSVA about serial abuses by her husband, Mr. Ikechukwu Ogbonna. We also have recorded a conversation between Bimbo and a DSVA official, wherein Bimbo was distressed and called the agency for urgent action.
"Unfortunately, the evidence we have is that the DSVA treated it with complacency and usual bureaucratese of public service.
"For an agency set-up to deal expeditiously with issues of Domestic and Sexual Violence, the complacency with which Bimbo's distress call was treated amounts to negligence and complicity in situations that led to her death."
He further said that it was ironic that an agency whose Facebook page carries the message "every domestic violence case is a potential murder case" will not act on a distress call from someone who had previously taken the extra step to lodge two complaints.
In his own remark, Comrade Jacob Edi, called on the Lagos State Director of Public Prosecution to call the DSVA for the files with documentary evidence of physical abuses of the deceased by her husband.
"We have seen a video recording by Mr. Ogbonna while his wife was locked inside the house with fire. How can a man whose wife is on fire be so calm to record the incident instead of calling for help?" he queried.
Edi said that substantial evidence of abuses of Bimbo shows clearly that Ogbonna knows more than he is saying about the fire incident that killed his wife.
On her part, the founder, Jewels Hive Initiative, Oluwatoyi Falaiye, while demanding justice said, "Bimbo's death and the action of the Law agency is as though Bimbo is victimised even in death.
"Victims of domestic and gender-based violence suffer victimization while in an abusive marriage or relationship and sweeping Bimbo's case under the carpet is sending the wrong signal.
"We as CSO and gender advocates are demanding and begging for answers! It will be justice for all if we get the answers as to give closure to other survivors."
Ughegbe said further that ,"The reason we are doing this, is the first step in our advocacy is to make sure that Bimbo's case is not just swept under the carpet and to make sure that the DSVA Agency of Lagos State sits up and gets to the bottom of officers who were complacent with Bimbo's distress call.
"This has led to death. We cannot sit here and say it is murder, but we know that enough questions must be answered by Ikechukwu Ogbonna who chose to be recording the wife burning instead of rescuing her.
"It's a big question going by the fact that there has been other substantial evidence of him domestically violating the said person."
2023: Sit-At-Home Big Threat To Igbo Presidency – Group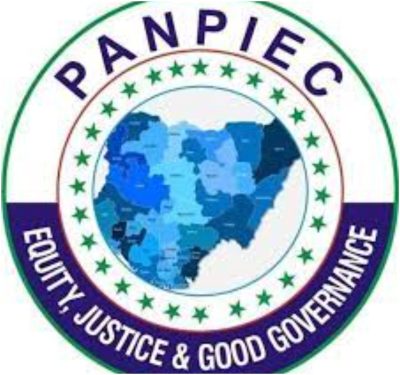 A group known as Pan Nigerian President of Igbo Extraction Coalition has warned the Indigenous People of Biafra and its factions that multiple sit-at-home orders could deprive the Igbo winning 2023 presidency.
This is contained in a statement jointly signed on Friday by the group's Chairman, Rev Obinna Akukwe and the Secretary, Dr Pat Anyanwu.
According to PANPIEC, frustrated politicians would use the purported sit-at-home of February 24 to scuttle the aspirations for Igbo presidency and give the impression that the South-East voters were supporting the agitation for a Biafra state.
"PANPIEC is aware that some members of the Strategy Team are working behind the scenes for the release of Nnamdi KANU, details of which will be kept private.
"Therefore, any further multiple sit-at-home represents a multiple demarketing of the Igbo Presidency Project.
"PANPIEC advises Simon Ekpa, Commander of IPOB auto-pilot, to jettison his Biafra agitations till after the 2023 elections to enable teeming Igbo Youth to exercise their civic responsibilities.
"Igbo cannot be asking for Biafra and Igbo Presidency simultaneously.
"PANPIEC warns for the last time that the indiscriminate sit-at-home strikes fear into the minds of other stakeholders in the north favourably disposed to the Igbo Presidency.
"PANPIEC have received thousands of inquiries from concerned northern voters over the stance of Ndigbo on Biafra and warns that all the rumours of war are destabilizing the Igbo Presidency Project", the group stated.
Nasarawa Gov Sule Loses First Son, Hassan Sule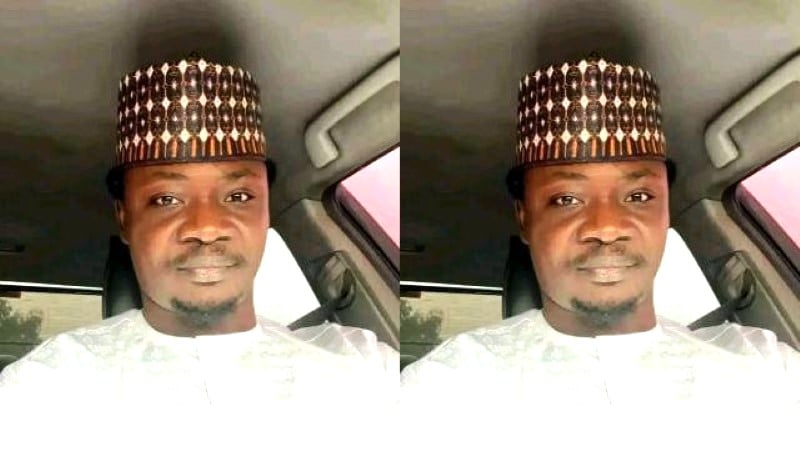 Hassan, the first child of Nasarawa Governor Abdullahi Sule, is dead. Hassan, reported to have no health challenge, was full of life on Thursday and had useful engagement with friends, it was gathered.
He was said to have slumped around 9:30pm on Thursday before he was confirmed dead.
The Governor, in a statement by his Chief Press Secretary, Ibrahim Addra, confirmed the incident.
According to him: "His Excellency Engr. Abdullahi Sule, Executive Governor of Nasarawa State on behalf of his family announces the sudden demise of his son Hassan Sule whose sad event occurred Thursday 26th January 2023 at the age of 36"
Hassan was laid to rest in Gudi, Akwanga Local Government Area on Friday.
Frank MBA, Idowu Owohunwa Become Lagos, Ogun Police Commissioners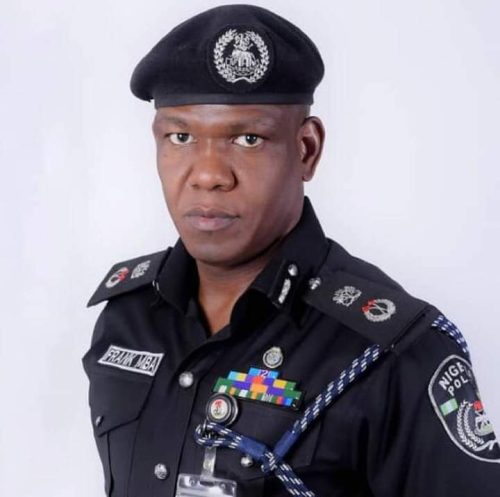 The Nigerian Inspector General of Police (IGP), Alkali Baba on Tuesday approved the redeployment of two commissioners of police to Lagos and Ogun States respectively.
Frank Mba, a former spokesman of the Nigerian Police Force is returning to Lagos where he served as Police PRO for many years.
Also recommended to the PSC to take over as Commissioner of Police, Ogun State, is CP Idowu Owohunwa.
While CP Frank Mba, former Force Public Relations Officer, is the current Commissioner of Police in charge Federal Border Patrol branch at the department of operations, CP Owohunwa is currently the Principal Staff Officer (PSO) to the Inspector General of Police, IGP Usman Alkali Baba.
This was stated in a letter dated January 24, 2023, and signed by Hafiz Inuwa, the Assistant Inspector-General of Police to the Police Service Commission (PSC).
According to the letter, the postings are part of a strategy being put in place by the IGP to strengthen the strategic and operational readiness of the Police force in Lagos and Ogun commands.
It reads, "I am directed to humbly write and forward the proposed posting of the under-mentioned commissioners of police to State Commands indicated against their names for the Commission's kind consideration and approval".
"The Inspector General of Police is deploying the under-mentioned Commissioners of Police to strengthen the strategic and operational control of the commands."