Why NLC, TUC Must Protect Nigeria's Democracy – Obasa
The survival of Nigeria's democracy should be a key focus of the Nigeria Labour Congress (NLC) and its affiliates, the Speaker of the Lagos State House of Assembly, Rt. Hon. Mudashiru Obasa, has said.
Dr. Obasa gave the charge Thursday at the 2022 Independence Day Anniversary Lecture with the theme 'Nigeria in search for an enduring political structure: imperative of structural reform' held at the NLC Ogun State headquarters.
According to him, Nigeria can only advance positively if the various unions and individuals play roles to keep the country's democracy thriving.
The Speaker, who was chairman of the event, said that the country is seen as practising democracy because there are legislative arms of government in place both at the national and sub-national levels.
He, however, lamented the attempts by some individuals in position of authority to 'pocket' these lawmaking arms of States citing how, in some instances, principal officers of Houses of Assembly are removed at the whims and caprices of single individuals in authority.
"It is hightime we all rose to protect Nigeria's political institution, the parliament. We have seen cases where the civil society looked away while democracy faces danger from some individuals.
"We have seen cases where the parliament was closed and where a governor carried inauguration of legislature by midnight.
"When you have a legislature that is answerable to a single person, you can't progress or meet collective goals or say we are practising democracy. We have heard of a state that already has four Speakers in less than four years.
"It is also surprising that even among the elite, you find that there are some people who do not know their representatives at the parliament. Yet, these parliamentarians make the laws that guide their activities and actions.
"As a union, our concern should not be about where we work, our salaries and welfare alone; we should also protect our institutions. I am not saying you should be partisan, but at least, play a role in guiding our democracy.
"In that way, it would be difficult for individuals to determine how the parliament, which is the true symbol of democracy, should operate," Obasa said.
In his short remark, Rt. Hon. Olakunle Oluomo, Speaker of Ogun State House of Assembly, noted that Nigeria simply practises civil rule and not democracy.
"If you have a vibrant legislature, you have democracy," he said.
In his address, Comrade Abinbola Bankole, chairman of the NLC in Ogun State, said though Nigeria faces many challenges, "as a labour movement, it is our considered opinion that blame-game shall take us nowhere as a people."
He said if Nigeria must work, citizens must be interested in how their country is governed.
Guest lecturer at the event, Chief Mike Ozekhomhe (SAN), noted that the problems with Nigeria are fundamental and systemic. He suggested a new constitution for the country.
"No president who rules Nigeria will do well. Until we do serious structural adjustment or realignments, none of those who would rule Nigeria can make any spectacular difference," Ozekhomhe said while expressing optimism that Nigeria will be successful again.
On his part, Nafiu Aiyedun, Ogun State Head of Service, who represented Governor Dapo Abiodun, promised that the government would continue to focus on the welfare of workers.
Fani-Kayode Reveals Those Trying To Kill Tinubu, Issues Fresh Warning
A former Minister of Aviation, Femi Fani-Kayode has come out to say the people seeking to kill the presidential candidate of the All Progressives Congress (APC), Bola Tinubu, knows themselves, but they won't succeed.
JomogNews Nigeria reports that Fani-Kayode, who is an APC chieftain, took to micro blogging platform, Twitter to declare that no opposition can kill the party's flag bearer before, during, and after the presidential election.
He warned that it would be better for all those that harbour such thoughts know that it won't succeed.
The APC chieftain's reaction follows an allegation by Tinubu on Saturday in Lagos State that no one can kill him either before, during or after the forthcoming general election.
Tinubu, at a recent rally in support of his presidential bid, organised by the Lagos State government, at Teslim Balogun Stadium, Surulere, assured his supporters that, "I cannot be killed," while urging them to get their Permanent Voters' Card (PVC) to vote him into power.
He had also at the rally attacked his Peoples Democratic Party (PDP) counterpart, Atiku Abubakar, while urging electorates in the state to once again reject the "selfish Atiku Abubakar, who has been running for the Presidency since 1999."
JomogNews gathered that Fani-Kayode however said in his post that God has affirmed that Tinubu can't be killed, or cut short, so the people behind such thought should rather accept God's faith.
He wrote : "No opponent can kill me – @officialABAT
"Let those that harbour such evil plans hear it loud and clear.
"YOU know who you are.
"The Jagaban, ekun omo Asabi, cannot be killed before, during or after the election.
"He cannot be cut short. God affirms it, know this and know peace."
Nigerian Tweeps knock Aisha Buhari, DSS Over Aminu Adamu's Arrest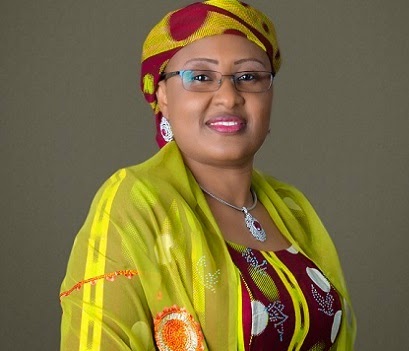 First Lady, Aisha Buhari and the Department of State Services (DSS) are facing criticism over the arrest of a young Nigerian after a remark on Twitter.
Aminu Adamu, a student of the Federal University, Dutse, Jigawa State, is in detention for commenting on Aisha's weight.
In June 2022, the undergraduate tweeted "Su mama anchi kudin talkawa ankoshi" (The mother has got fatter by eating masses' money).
The post, which suggests President Muhammadu Buhari's wife benefited from alleged corrupt practices, generated many reactions.
Aminu's friends said the tweet was in protest of the eight-month strike by the Academic Staff Union of Universities (ASUU).
The industrial action infuriated thousands of students so much that they made comments, videos, and organised rallies against the government.
After the revelation of Aminu's ordeal by Peoples Gazette, Nigerians are clamouring for his immediate trial or release.
The 23-year-old, arrested within campus around 12 noon on November 8, was only allowed to speak to his father, Shalele Azare Adamu.
As of Sunday night, Aisha Buhari was trending on Twitter with more than 60,000 mentions as users mount pressure on the authorities to free the student.
Legal practitioner, Inibehe Effiong said it is petty, ridiculous and unconstitutional for the DSS to hold a citizen for "mockery".
Effiong insists Nigeria is not Iran, North Korea or China and vowed that reckless abuse of power will not be tolerated.
The rights activist stated that Mrs Aisha Buhari should have taken Muhammed to court for libel if she felt defamed.
Effiong said using the secret police to detain a youth "is another evidence of the culture of crass impunity that pervades the Buhari regime".
"It is not acceptable to deploy state apparatus in such a draconian and oppressive manner the way Mrs Aisha Buhari has done to settle personal scores. The DSS has no jurisdiction in this case", he added,
In one of his several reactions on the matter, Investigative Reporter, David Hundeyin quoted a 2013 tweet by the APC United Kingdom verified account.
"Death notice (2) Survived by GEJ (Ex-President Goodluck Jonathan), Shepopotamus (Alleged reference to Patience Jonathan)…Funeral to be held at Aso Rock. No sycophants or flowers please", it reads.
Noting that the tweet was about a sitting First Lady, David wrote: "The sky did not fall down. So please entirely miss me with anything you have to say. Aisha Buhari's bullying has not even started."
@SadiqMaunde: "They arrested Aminu for trolling Aisha Buhari, now thousands of Aminus emerged on Twitter. Nigerians are really uniting against their oppressors, may we carry the same anger to the polls."
@AishaYesufu: "Who is Aisha Buhari that an aggrieved citizen cannot talk about? Those of you talking about her so called powers need to ask yourselves whether you are citizens or slaves."
@Oluomoofderby: "Aisha Buhari can use the DSS to arrest someone who insulted her but the DSS can't arrest the people who stoned and burnt Deborah Samuel to death. Deborah's killers are walking free in Sokoto state. Nigeria is a lawless country."
@firstladyship: "Aisha Buhari did not spare Aminu because he is Arewa, she sent the DSS to arrest him. What we are fighting against are the old guards who are united. 2023 is a class war between the political class & ordinary Nigerians."
Presidency: Why Buhari Can't Wait To Leave Office – Femi Adesina
President Muhammadu Buhari's Chief spokesman, Femi Adesina, has disclosed that his principal can't wait to leave the presidency.
Adesina explained that being in power comes with a lot of work with little appreciation from Nigerians.
He disclosed this on Channels TV on Sunday night while reacting to Buhari's remark that he can't wait to leave power.
In July, DAILY POST reported that Buhari had, in a statement signed by his spokesman, Garba Shehu, described his seven years in office as "tough".
The president, who said he was "eager to go", disclosed this when he received some governors of the All Progressives Congress (APC), legislators and political leaders at his residence in Daura, Katsina State, during the Eid-el-Kabir celebrations.
Reacting to the development, Adesina said: "Those of us who have been with him since 2015 are also counting down, we can't wait to leave."
On why people want to get out of the presidency, Adesina said: "It's a lot of responsibility and work, and may be little appreciation of the populace.
"So, by the time you are winding down, you can't wait to go.
"It's not a matter of Buhari hurrying out, it's a matter of constitutional limitation, he has spent seven and a half years."