ASUU Strike: Why FG Reversed Decision To Reopen Universities
Fresh Facts have emerged on why the Federal Government quickly reversed its order to the various university management to reopen public universities amid the ongoing strike by members of the Academic Staff Union of Universities, ASUU.
Recall that the Federal Government had earlier ordered Vice-Chancellors to re-open schools.
It had asked the Vice-Chancellors of universities "to ensure that the striking members of the Academic Staff Union of Universities (ASUU) resume and commence lectures immediately."
However, it later issued another directive withdrawing its earlier circular.
The opinion leaders and other stakeholders interested in resolving the face-off between the ASUU and the government mounted pressure on government requesting that the circular, earlier sent to mandate the reopening of the universities, be withdrawn.
A senior official in the Ministry of Education, who didn't want his name mentioned, disclosed that "the circular was withdrawn to allow for more negotiation between government and the ASUU following the ongoing invention by the Speaker of the House of Representatives".
Nigerian Tweeps knock Aisha Buhari, DSS Over Aminu Adamu's Arrest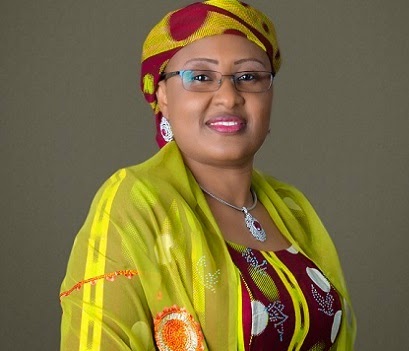 First Lady, Aisha Buhari and the Department of State Services (DSS) are facing criticism over the arrest of a young Nigerian after a remark on Twitter.
Aminu Adamu, a student of the Federal University, Dutse, Jigawa State, is in detention for commenting on Aisha's weight.
In June 2022, the undergraduate tweeted "Su mama anchi kudin talkawa ankoshi" (The mother has got fatter by eating masses' money).
The post, which suggests President Muhammadu Buhari's wife benefited from alleged corrupt practices, generated many reactions.
Aminu's friends said the tweet was in protest of the eight-month strike by the Academic Staff Union of Universities (ASUU).
The industrial action infuriated thousands of students so much that they made comments, videos, and organised rallies against the government.
After the revelation of Aminu's ordeal by Peoples Gazette, Nigerians are clamouring for his immediate trial or release.
The 23-year-old, arrested within campus around 12 noon on November 8, was only allowed to speak to his father, Shalele Azare Adamu.
As of Sunday night, Aisha Buhari was trending on Twitter with more than 60,000 mentions as users mount pressure on the authorities to free the student.
Legal practitioner, Inibehe Effiong said it is petty, ridiculous and unconstitutional for the DSS to hold a citizen for "mockery".
Effiong insists Nigeria is not Iran, North Korea or China and vowed that reckless abuse of power will not be tolerated.
The rights activist stated that Mrs Aisha Buhari should have taken Muhammed to court for libel if she felt defamed.
Effiong said using the secret police to detain a youth "is another evidence of the culture of crass impunity that pervades the Buhari regime".
"It is not acceptable to deploy state apparatus in such a draconian and oppressive manner the way Mrs Aisha Buhari has done to settle personal scores. The DSS has no jurisdiction in this case", he added,
In one of his several reactions on the matter, Investigative Reporter, David Hundeyin quoted a 2013 tweet by the APC United Kingdom verified account.
"Death notice (2) Survived by GEJ (Ex-President Goodluck Jonathan), Shepopotamus (Alleged reference to Patience Jonathan)…Funeral to be held at Aso Rock. No sycophants or flowers please", it reads.
Noting that the tweet was about a sitting First Lady, David wrote: "The sky did not fall down. So please entirely miss me with anything you have to say. Aisha Buhari's bullying has not even started."
@SadiqMaunde: "They arrested Aminu for trolling Aisha Buhari, now thousands of Aminus emerged on Twitter. Nigerians are really uniting against their oppressors, may we carry the same anger to the polls."
@AishaYesufu: "Who is Aisha Buhari that an aggrieved citizen cannot talk about? Those of you talking about her so called powers need to ask yourselves whether you are citizens or slaves."
@Oluomoofderby: "Aisha Buhari can use the DSS to arrest someone who insulted her but the DSS can't arrest the people who stoned and burnt Deborah Samuel to death. Deborah's killers are walking free in Sokoto state. Nigeria is a lawless country."
@firstladyship: "Aisha Buhari did not spare Aminu because he is Arewa, she sent the DSS to arrest him. What we are fighting against are the old guards who are united. 2023 is a class war between the political class & ordinary Nigerians."
Presidency: Why Buhari Can't Wait To Leave Office – Femi Adesina
President Muhammadu Buhari's Chief spokesman, Femi Adesina, has disclosed that his principal can't wait to leave the presidency.
Adesina explained that being in power comes with a lot of work with little appreciation from Nigerians.
He disclosed this on Channels TV on Sunday night while reacting to Buhari's remark that he can't wait to leave power.
In July, DAILY POST reported that Buhari had, in a statement signed by his spokesman, Garba Shehu, described his seven years in office as "tough".
The president, who said he was "eager to go", disclosed this when he received some governors of the All Progressives Congress (APC), legislators and political leaders at his residence in Daura, Katsina State, during the Eid-el-Kabir celebrations.
Reacting to the development, Adesina said: "Those of us who have been with him since 2015 are also counting down, we can't wait to leave."
On why people want to get out of the presidency, Adesina said: "It's a lot of responsibility and work, and may be little appreciation of the populace.
"So, by the time you are winding down, you can't wait to go.
"It's not a matter of Buhari hurrying out, it's a matter of constitutional limitation, he has spent seven and a half years."
Video: Bishop Oyedepo advises parents as he condemns same-sex marriage
Founder of Living Faith Church, Bishop David Oyedepo has spoken out against same sex marriage as he admonished parents to wake up.
The clergyman, while addressing his members during Sunday service today, advised them to wake up from their slumber.
According to the pastor, if much attention isn't given to it, many could end up introducing their gender as their spouse.
He said,
"Before your son will bring another son as his wife, wake up.
I want to introduce my spouse to you and you will ask, 'Where is she"?
However, Bishop Oyedepo prayed that such wouldn't be the case of his members.
"You will never suffer that assault in your life. IJN".
Oyedepo bans earphones
Just months back, Bishop David Oyedepo had made headlines when he banned earphones from his church.
While addressing his members during Sunday's Service at the Winner's Chapel's headquarters in Ota, Ogun State, he banned the use of earphones and others in his church, describing them as devil's tools.
According to Man of God, youths with earphones are not ready to hear God's words, hence they should not be allowed into the church.
Speaking on "How to access divine guidance: create a serene and quiet environment around yourself.", Bishop Oyedepo stated that earphones are designed by the devil to block youths from moving forward in life.
He said: "We live in a very rowdy time. Young generation, please listen to me: all these things you plug in your ear will block your way forward. It is designed by the devil to block your way forward.