Breaking: Lagos Assembly Passes Victim, Witnesses Protection Bill
The Lagos State House of Assembly on Thursday passed a bill to protect witnesses and victims in the state.
The 'bill for a law to provide for the rights and entitlements of victims and protection of witnesses and for connected purposes' was passed during plenary presided over by the Speaker of the House, Rt. Hon. (Dr.) Mudashiru Obasa.
The bill stipulates provision of assistance and protection to victims and witnesses who have vital information that could help ensure effective prosecution of cases, but who face intimidation due to their cooperation with the prosecution or law enforcement agencies.
A part of the bill further states: "Every person, including security agents shall render assistance to victims of accidents or crimes and ensure that such persons are taken to the nearest hospital for immediate
care and treatment.
"A public or private hospital shall provide immediate and adequate treatment to an accident victim or any person with gunshot and severe injuries or wounds."
It stipulates a fine for any medical facility that fails to comply with the related section of the bill.
"A private hospital that receives accident victims with severe injuries or wounds for treatment under this section must inform the agency within Forty-Eight (48) hours of his admission, and forward a request for reimbursement of medical expenses where family members or relations cannot be identified or where the victim is indigent, and subject to the approval of the request by the agency, it shall forward records of the treatment to the agency," the bill states.
With the bill scaling a third reading during plenary, the Speaker directed the Clerk of the House, Barr. Olalekan Onafeko, to send a clean copy to the Governor, Mr. Babajide Sanwo-Olu, for his assent.
Insecurity: Zamfara Gov Alleges FG In Secret Talks With Bandits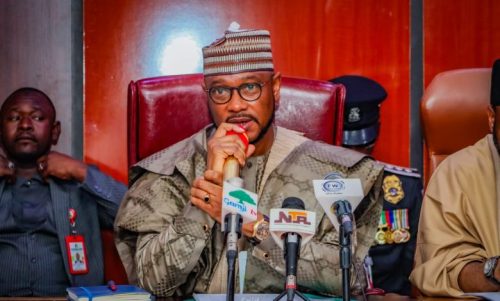 Governor Dauda Lawal of Zamfara State says the federal government is secretly negotiating with bandits about releasing abducted students.
Lawal disclosed this on Tuesday while reacting to a recent statement by the Minister of Information and National Orientation, Alhaji Mohammed Idris, where he accused the Zamfara State Government of politicising security.
In a statement signed by Sulaiman Bala Idris, his Senior Special Assistant on media, the Zamfara Governor, revealed that the State Government possesses hard evidence exposing some Federal Government agents involved in the negotiations with bandits in Zamfara.
He noted that the Minister of Information should have conducted a thorough investigation before discrediting the State Government.
"We sought clarification from the Federal Government regarding the sneaky negotiations with bandits carried out by some of its agents without recourse to the State Government and heads of Security agencies in the State.
"We have facts and evidence on what had transpired between these agents of the Federal Government and the bandits during the negotiations in several places across Zamfara.
"It is disappointing that the information minister discredited our claim without verifying it first. What is expected of him as a professional is to collaborate with relevant authorities to substantiate the claim's authenticity.
"Zamfara State Government respects protocol and established authority. We would not come out in the media to start exposing the names of the Federal Government agents involved in the covert dialogue with bandits.
"We want to clarify that those individuals leading secret negotiations with bandits in Zamfara are politicising insecurity, not the State Government.
"The Information Minister's statement claiming that there were no negotiations between government officials and bandits in Zamfara requires further clarification. We have already exposed a few locations where such talks were held with bandits, such as Birnin Magaji, Maradun, Mun Haye, Ajah, Bawo, and Bagege.
"Negotiating with bandits in Zamfara is a grave mistake we cannot afford to make. It is not the solution to the problem and only encourages and emboldens the criminals. We urge the Federal Government to take a firm stance against such activities and investigate the motives of those who engage in them."
Kemi Filani News recalls that the Federal University of Gusau students were kidnapped in Zamfara.
President Bola Ahmed Tinubu ordered the service agencies to rescue the abducted students.
My Dad Asked Me To Kill Him – Man Arrested For Hacking His Father To Death In Ogun Says
A 38-year-old man identified as Matthew Ifeanyichukwu Onadike who was recently arrested for macheting his octogenarian father, Pa Anthony Onadike, to death, has said that he carried out the act to satisfy his father's request.
Matthew who was apprehended by the Ogun State Community, Social Orientation and Safety Corps, codenamed So-Safe, and handed over to Sango divisional headquarters of Ogun State Police Command, said his father had told him severally that he wanted peace of mind, which he interpreted to mean the old man asking to be killed.
So-Safe Corps, in a statement, had disclosed how its officers were called and informed of the suspect killing his biological father, Pa Onadike, by inflicting several machete cuts on his head. Though the octogenarian was rushed to a hospital, the doctor who attended to him on arrival at the hospital confirmed him dead.
Matthew was said to have resisted arrest but was eventually subdued and taken into custody. During preliminary investigation, he claimed that it was his father's refusal to give him the N70,000 he kept with him since 2022 that made him commit the murder.
He said his parents advised him to quit his job. However, after quitting his job, his parents refused to cater for him.
"I was working in a company at Ajao Estate. However, problem arose when my parents asked me to leave the job and come back home. In August 2021, my father came to where I was living in Oshodi, Lagos. He told me to give him rest by coming home.
I was very angry because I didn't understand why he wanted me to kill him. He ran as I pursued him to leave my room. I stopped going to our family's residence in Sango, Ogun State, and whenever I was in that area, I avoided my father. If I saw him, I would take another way. I was seeing my mother only.
One day, I came to see my mother and she told me to do my father's bid. After some time, my father called my office and I observed some changes. In September 2021, my landlady also told me not to pay house rent again, asking me to move out. I was not owing the landlady any money but there used to be quarrels between me and other tenants. I lived in that house in Oshodi for eight years.
My work place also started reducing the salary I was being paid. When I observed all the changes, I called my father and told him what I was experiencing. He said he had told me to pack my belongings and return home. My brother came and assisted me in packing on December 31 that year. My father was not around when I got to our house, and when he came in, we hugged each other. He reminded me of what he discussed with me and we almost quarreled again.
In January 2022, I gave my father N20,000 to keep for me. In August, I gave him another N50,000. I also kept N20,000 with my mother. By then, I had stopped working. I was so stressed but my father kept telling me that I should do what he asked me to do to him.
In November 2022, I asked my father to give me the money with him for me to start selling robber footwear but he denied having my money. In January this year, I noticed that he truly wanted me to kill him. One day, I called my mother to discuss the negative trend in our family. My elder brother had died.
She told me that she knew of my father's request, saying that was why he didn't want to give me my money, as an act of provocation. Later, she also denied my giving the money to my father. I was tired of sitting at home. I went to a bakery to work but my mother told the business owner to sack me. She said I should just be at home, saying that she would be taking care of my needs.
By then, I was under pressure. I was not allowed to work, and when I asked for money, I was not given. I fought with my father and seriously injured him. However, he said that injuring him was not enough as he wanted me to kill him. I went to Sango police station to report what was happening. I stood outside and told police officers in a loud voice that my father wanted me to kill him. They didn't let me in but brought me to Eleweran in Abeokuta. I went back home when we didn't see the person the police brought me to.
On August 28, I was in my room with the plantain I went to cut in our backyard farm. I wanted to sell it and use the money to feed. Unfortunately, I didn't get any buyer. When I asked my mother for money to eat, she gave me N700. My father came home and saw that I had cut two bunches of plantain. He asked me why I did so without informing him. He threatened to pick a cutlass and cut down all the plantain trees. He said I should kill him like he had been telling me.
We dragged the issue as I held him, but I later went to my room.
While I was there, my father started banging on the door of my room, shouting that I should come out and kill him. That was when I picked the cutlass I used in cutting the plantain and started inflicting machete cuts on his head. People around heard what was happening and rushed to our house. I locked the backyard door when the community people asked me to come out. When they insisted, I went out to meet them. That was how So Safe officers were called and I was arrested."
The Ogun state police command say the suspect will be arraigned in court as soon as investigation is completed.
Two Children Electrocuted, Mother Hospitalized In Lagos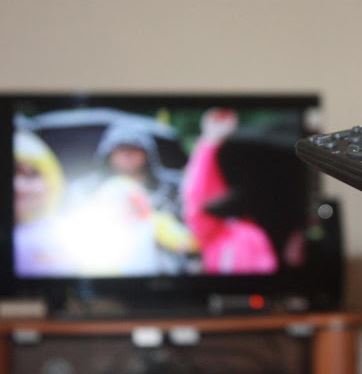 A mother is being treated in a hospital after two of her children were electrocuted in Mushin, Lagos State.
The children, a girl aged 10 and a boy aged seven, were electrocuted on Thursday, Sept. 26, when they attempted to turn on the television after returning from school.
The children's mother reportedly fainted when she got news of her children's death and she is currently hospitalized.
A resident of the area named Toyosi told Punch: "I heard that it was after school on Thursday, the girl was trying to turn on the TV from the socket when she got electrocuted. Without even knowing what had happened to his older sister, the younger boy went to touch her, he too got electrocuted.
"They stayed at that spot until the light was taken and then they fell. I heard the woman is still at the hospital. She has yet to recover from the shock. We heard that when people went to visit her, she couldn't talk, she couldn't cry, she just sat at a spot, looking."
Another resident of the area, who didn't give her name, disclosed that the mother of the children had a third child she was breastfeeding when the two older ones passed on.