ADEDUNTAN SUSTAINS HIS WINNING STREAK, PIONEERS LEADERSHIP EXCELLENCE IN BANKING
Since his appointment as MD/CEO of First Bank of Nigeria Limited in 2016, Dr. Adesola Adeduntan has completely transformed the financial institution and has made it attractive to every strata of the society.
From an institution that used to be perceived as an old-generation bank, FirstBank is now a darling to all as it leverages latest digital tools to meet its customers' needs.
Also, under Adeduntan's leadership, the 128-year old bank has made huge contributions to national development, thereby stimulating development, setting standards and motivating excellent output across sectors.
Clearly, these contributions to national development were what endeared Adeduntan to President Muhammadu Buhari who recently saluted him on his recognition by Cranfield University, UK, one of the most prestigious citadels of learning in Europe.
Adeduntan will on Wednesday, June 22, be conferred with Doctor of Science, Honoris Causa and he would be delivering an address to the graduating class of the university. This feat, the president in a statement by his Special Adviser (Media and Publicity), Femi Adesina, described as, "another testament to the fact that Nigeria is blessed with the brightest and the best in all areas of human endeavor." Buhari lauded Adeduntan for being a role model to the younger generation, showing that hard work pays, and with resourcefulness and doggedness, great heights are achievable.
Adeduntan holds a Doctor of Veterinary Medicine from the University of Ibadan, Master's in Business Administration from Cranfield University, and is Fellow of Institute of Chartered Accountants of Nigeria (ICAN), as well as Chartered Institute of Bankers of Nigeria (CIBN).
The president sent best wishes to Adeduntan and family as he hoisted Nigeria's flag proudly to receive an honor Cranfield University said was in recognition of his outstanding contribution to business. Incidentally, Buhari's commendation came on the day the bank successfully held its AGM which showed a stellar performance in its financials, a transformational result that put the bank on course to reclaiming its leadership position of the financial sector.
Adeduntan has a distinguished career in finance having held senior positions at Citibank Nigeria, KPMG and Arthur Andersen Nigeria. He studied at Cranfield University as a British Chevening Scholar, achieving an MBA in 2005.
Commenting on the honour by Cranfield University, the FirstBank boss said: "I am extremely humbled and most grateful to the university for this recognition. My time at Cranfield served as a catalyst for my professional and personal development propelling me to the leadership position I occupy today.
"I am a firm believer in talent management, being vital to further accelerate Africa's growth to enable it to benefit from its demographic dividend and the opportunities therein. I look forward to sharing my experiences with the students on the universal applicability of the skills the Cranfield MBA provides to positively impact the world."
On his part, the Chief Executive and Vice-Chancellor of Cranfield University, Professor Karen Holford CBE FREng also congratulated Adeduntan, saying: "It is an honour to welcome Dr Adeduntan back to Cranfield to recognise all his professional achievements in this way. His own experience at Cranfield University has propelled his career forward and this serves as a true inspiration for our graduates both this year and in the future."
Indeed, Adeduntan is an accomplished professional with distinctive international and domestic experience in commercial and investment banking, development finance, audit, and consulting; a philanthropist and leader with keen interest in providing platforms for the development of other young leaders.
The FirstBank Group, the commercial banking arm of FBN Holdings Plc, which he heads is made up of First Bank of Nigeria and subsidiaries including FBNBank UK, FBNBank DRC, FBNBank Ghana, FBNBank Senegal, FBNBank Guinea, FBNBank Gambia, FBNBank Sierra Leone and First Pension Custodian as well as Representative Offices in France and China.
Adeduntan is overseeing one of the most extensive transformation programmes in sub-Saharan African financial services industry, with the goal to reposition FirstBank Group to market pre-eminence.
He is leading FirstBank Group on the journey to win the most significant emerging business opportunities in the financial services industry through the development and execution of a digital-led strategy that has established FirstBank as the dominant player in digital banking.
FirstBank Group's transformation programme, under the leadership of Adeduntan has enabled the bank to grow customer accounts from about 10 million in 2015 to over 36 million (including digital wallets), become the second largest issuer of cards in Africa with over 11.8 million issued cards, onboard over 18.6 million active customers on FirstBank's digital banking platforms, and initiate and grow the most expansive bank-led Agent Banking Network in Africa with over 170,000 agents.
His career in banking and finance, spanning almost three decades, has earned him various recognitions and awards including Forbes Best of Africa – Outstanding Leader in Africa, Distinguished Alumnus Award by both the Cranfield University's  School of Management and the University of Ibadan, African Banking Personality of the Year,  African Banker of the Year Award; Banking Icon of the Decade by the Sun Newspapers and induction into the African Leadership Magazine (ALM) Hall of Fame, Honorary Citizenship of the State of Georgia and Congressional Commendation Award from the Georgia Senate – USA, Bank CEO of the Year by the AES Excellence Club and several other awards.
He has attended various executive and leadership programmes at Harvard Business School (USA), Wharton School (USA), London Business School (UK), IESE (Spain), University of Oxford (UK), University of Cambridge (UK), CEIBS (China) and INSEAD (France). He is a fellow of both the Institute of Chartered Accountants of Nigeria (ICAN) and the Chartered Institute of Bankers of Nigeria (CIBN).
Adeduntan's leadership drive also reflected in First Bank Nigeria Limited's recently released full year 2021 financial statement. The results clearly showed the strength and resilience of the iconic African elephant as well as the financial institution's leadership in the industry.
The impressive results were a reflection of the robust strength and growth of the iconic African elephant, showing that the bank has taken its rightful position among the industry leaders.
In addition, it showed the level of work the current board, management and staff of the bank have put in to turn the tide in the 128 years old institution with entrenched corporate governance.
The full year 2021 performance by the bank represented a shift in the financial institution's performance trajectory and was made possible through its undeterred commitment in pursuing its transformational agenda; cutting across customer-led innovation, building a digitalised bank, culture change, reinventing the bank's workplace and safeguarding its assets for the digital age.
For the first time, FirstBank Group posted the best result in more than a decade history of the bank by crossing the N100 billion profit line. Specifically, in the full year 2021 financial statement, the FirstBank Group reported a 73.9 per cent growth in its profit after tax to N117.8 billion, as against the N67.8 billion recorded as of December 2020, just as its profit before tax stood at N130.9 billion, which was a significant rise by 77.9 per cent year-on-year, as against the N73.6 billion it was as of December 2020.
FirstBank's gross earnings also increased by 30.3 per cent to N716.8 billion in 2021, up from N550.3 billion it was as of December 2020. Also, it recorded non-interest income of N342.2 billion in the year under review, which was 106.4 per cent higher than the N165.8 billion recorded as of December 2020.
As a result of years of strategic restructuring of its balance sheet and operations, its gross earnings also moved northwards by 30.3 per cent, its total assets was up 15.9 per cent to N8.5 trillion as of the end of 2021, as against the N7.4 trillion recorded the previous year, just as its customer deposits also climbed by 19.5 per cent to N5.6 trillion, up from the N4.7 trillion recorded the previous year.
The bank's customer loans and advances also improved by 28 per cent to N2.8 trillion in the year under review, up from N2.2 trillion the previous year.
FirstBank has shown innovation, resilience and commitment to growth by significantly reducing its non-performing loans (NPL) from 25% in 2016 to an acceptable level of 6.1% in 2021.
To demonstrate that the bank's performance in 2021 was not a fluke, the Bank equally performed excellently well in Q1 2022. FirstBank recorded 32% increase in gross earnings to N180bn in Q1'22 from N136.6bn in Q1'21. Profit after tax was up 108% to N32.4 billion (Q1'22) relative to N15.6 billion (Q1'21).
This impressive performance is hinged on robust loan portfolio, effective cost structure and increased digital services. FirstBank recorded the highest decline in its cost-to-income ratio in Q1 2022, dropping from 79.5% recorded in Q1 2021 to 67.03% amongst tier-1 Banks in the review period.
With FirstBank under Adeduntan, the safety of customers and the security of their transactions come first. This has ensured the bank keeps the trust of Nigerians gained over the many years of its enduring legacy of safety and security.
The bank also delivers unique and bespoke financial services solutions across all customer segments underpinned by its commitment to innovation and the customer experience.
It also leverages its strong investment banking capabilities to support clients in defining and executing innovative debt solutions as well as offer strategic advice at the highest level, arrange tailor-made financing structures, manage risk and ultimately help clients to realise their aspirations
Since its establishment in 1894, FirstBank has consistently built relationships with customers focusing on the fundamentals of good corporate governance, strong liquidity, optimised risk management and leadership.
Over the years, the bank has led the financing of private investment in infrastructure development in the Nigerian economy by playing key roles in the federal government's privatisation and commercialisation schemes. With its global reach, FirstBank provides prospective investors wishing to explore the vast business opportunities that are available in Nigeria, an internationally competitive world-class brand and a credible financial partner.
It is expected that the leadership excellence and recognitions accorded to Adeduntan would continue to reflect positively on the FirstBank brand and fundamentals of the bank so that the elephant will continue to stand 'gidigba.'
Sterling Premieres Anthology Of Nigerian Literature With Farafina
Sterling Bank Plc has collaborated with Farafina Books, Nigeria's leading independent literary publishers, to launch a premier anthology of the best of Nigerian writings spanning 200 years, from 1789 to 2018.
The anthology, titled: "A Possible Future," was curated to preserve the gems of Nigeria's literary history, promote a reading culture in the country as well as to support featured authors in the distribution of their timeless books. The 411-page book features some of the best works of 46 literary authors in the country.
Featured authors include Olaudah Equiano, D.O. Fagunwa, Gabriel Okara, Cyprian Ekwensi, Obotunde Ijimere, Chinua Achebe, Duro Ladipo, Chukwuemeka Ike, Christopher Okigbo, Elechi Amadi, Wole Soyinka, Ola Rotimi, J.P. Clark-Bekederemo, Ken Saro-Wiwa, Isidore Okpewho, Mobolaji Adenubi, Buchi Emecheta, Femi Osofisan, Niyi Osundare, Tanure Ojaide, Odia Ofeimun and Ben Okri.
Others are Uzor Maxim Uzoatu, Dulue Mbachu, Ikeogu Oke, Biyi Bandele, Sarah Ladipo Manyika, Aisha Osori, Omolola Ijeoma Ogunyemi, Yemisi Aribisala, Lola Shoneyin, Teju Cole, Yejide Kilanko, Eghosa Imasuen, Chimamanda Ngozi Adichie, Niran Okewole, A. Igoni Barret, Abubakar Adam Ibrahim, Taiye Selasi, Jowhor Ile, Tope Folarin, Lesley Nneka Arimah, Helen Oyeyemi, Uche Okonkwo, Gbenga Adesina and Wale Lawal.
Addressing lovers of literature, authors, influencers, and other stakeholders at the event, Mr. Abubakar Suleiman, Chief Executive of Sterling Bank said the institution decided to collaborate with Farafina on the project because ensuring continued literacy, being a key component of education, is in line with the education component of the bank's HEART strategy. The other sectors are health, agriculture, renewable energy, and transportation.
He said besides this, the Bank has for some time now been supporting the literary arts through the Ake Arts and Books Festival, an initiative of the Book Buzz Foundation, which is driven by Lola Shoneyin, an award-winning writer and poet among others.
Also, in the foreword to the book, Mr. Suleiman noted that, "In the long stretch of time between 1947 when Professor Molly Mahood declared that Nigeria, at the time, had no literature and today, the country's literary tradition has established itself as a force in the world.
"This is not to agree with Mahood that Nigerian literature is only as old as British involvement in the country's affairs. In fact, by the time British colonialism invaded the geographical space that would later become Nigeria, there was already a deep-rooted literary tradition in the north of the region going as far back as the 15th century. So, we had literature long before we practiced the art in the colonial tongue."
He said, "Modern Nigerian literature may have been 'founded' by the English based on an assumption – a falsehood, in fact – but the lie does not have to hold any longer. When we decided to believe in 'A Possible Future,' we did so with the understanding that Nigerian literature was already of age. While its story is still unfolding and the yardage of its potential still vast, nay infinite, the baby Emecheta, Nwapa and Tutuola once nurtured in verse, prose and on stage, no longer crawls.
A possible Future is a primer for anyone – and I cannot imagine who, in this age – just getting introduced to Nigerian literature."
According to him, "Kachifo Limited and Farafina Trust have created a definitive, yet not conclusive text that summarises our literary journey and gestures to its destination. The details of which we do not know yet except that, in that future, everything is excellent, anything is possible and we are here for it."
The Sterling Bank CEO also read excerpts from Arrow of God by Chinua Achebe, which featured on pages 41 to 42 of the anthology. Temilade Aina, a lietrature curator, took the second reading from the works of Biyi Bandele's Burma Boy.
The event also featured a panel session made up of Professor Niyi Osundare, Eghosa Imasuen, A. Igoni Barrett, Wale Lawal and Temilade Aina. The session was moderated by Faniyi Kayode, a writer, book critic and editor.
The panel commended the anthology and described it as a premier national work and expressed the hope that subsequent ones will accommodate the works of other writers which are not covered now.
First Set of Winners Emerge in Union Bank's Save & Win Palli Promo 2 
Leading financial institution Union Bank of Nigeria has rewarded the first set of winners in the second edition of its Save & Win Palli promo. 
The first live draw of this season, which took place at Union Bank's Head office in Lagos, saw 50 customers win cash prizes of ₦105,000 each. The winners were selected randomly through a transparent, and electronically generated draw supervised by relevant regulatory bodies.
Save & Win Palli Promo is a nationwide campaign aimed at rewarding customers with cash prices and other exciting gifts worth over N55,000,000. The goal is to encourage and promote a healthy savings culture. The promo is open to new and existing customers who save a minimum amount of N10,000 monthly.
Savers who qualify to participate in the monthly draws stand a chance to win N105,000 each, while 5 winners will go home with N500,000 each in two of the quarterly draws. One lucky customer will snag the star price of N5,000,000 during the grand finale set to hold in December alongside other consolation prices.
Speaking concerning the draw, the Head of Retail Deposits at Union Bank, John Obichie, said: "Union Bank is pleased to reward our customers through initiatives like this that encourage them to save. This promo was introduced to support our customers during these trying times and to reward them for being consistent with their saving habits.
The savings promo which kicked off in July will run until the end of the year and will see more winners emerge during the monthly, quarterly and end-of-year draws so there's still a chance to participate and win!
If you are an existing Union Bank customer you can continue to top up your savings in multiples of N10,000 monthly to increase your chances of winning.
Prospective customers can download the UnionMobile app on their mobile phones to open an account or they can simply walk into any Union Bank branch. To reactivate existing accounts, returning customers can call the 24-hour Contact Centre on 07007007000 or also visit any of Union Bank's branches across the country.
For more updates on the Save & Win Palli promo, follow Union Bank on Twitter, Facebook, and Instagram.
FIRSTBANK COMMEMORATES 2022 INTERNATIONAL YOUTH DAY, DEDICATING THE WEEK TO CELEBRATING THE YOUTH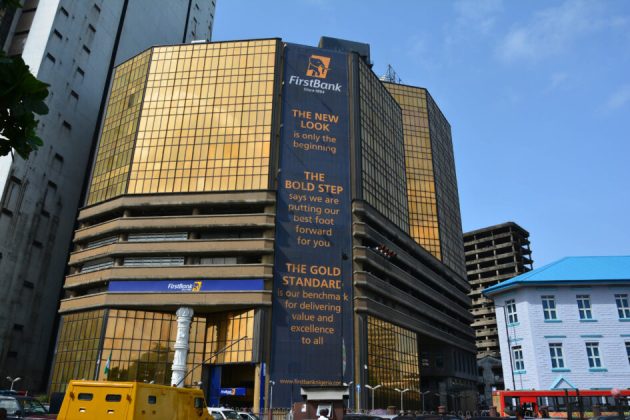 First Bank of Nigeria Limited has announced its commemoration of the 2022 International Youth Day, globally celebrated today, 12 August 2022 and themed "Intergenerational solidarity: Creating a World for All Ages." 
The International Youth Day is commemorated every year on 12 August, bringing youth issues to the attention of the international community and celebrating the potential of youth as partners in today's global society. The Day also amplifies the message that action is needed across all generations to achieve the United Nations Sustainable Development Goals (SDGs) and leave no one behind.
Leading up to the day, the Bank dedicated the week of 8 – 12 August with a lineup of activities to reiterate its commitment to Youth Empowerment.
As a Bank renowned for its role in developing the economy through sustainable employment and entrepreneurship endeavours, the 2022 edition of the Youth Week will promote economic empowerment and employment, digital technology, and education as its focus during the celebration.
The Youth Week comprises various activities, including a Fashion illustration workshop, Design skill training, Gen Z/Millennial Webinar and many more exciting activities. These activities would give participants opportunities to win various exciting gift items.
Under the First@arts program, the Bank will empower the youths through Artistry Workshop Sessions & Arts Classes. Interested in the art of fashion design and illustrations, visit the Bank's social media handles – Instagram: @firstbanknigeria, Facebook: First Bank of Nigeria Limited, Twitter: @FirstBankngr – for information on how you can be among 10 lucky winners to have the opportunity to learn the business of fashion at Claire Idera fashion studio.
Likewise, the Creative design workshop will enable youths design skill training; design thinking principles and their application in the context of layout, typefaces and colour. Interested youths can also participate on the FirstBank social media handles, where 25 lucky winners will be selected to learn the Art of Design at Geneza School of Designs.
Commemorating the Youth Week, Dr Adesola Adeduntan, Chief Executive Officer of FirstBank said: ''We remain committed to celebrating the younger demography whose voices, actions, vigour, and tireless participation in the political, economic, and social activities have continued to birth major contributions towards the sustainable development of Africa and the world at large. The planned activities will promote better collaboration and solidarity across generations to foster successful and equitable relationships, and partnerships thereby ensuring "no one is left behind" and empowering everyone to leverage their full potential toward achieving the much-desired Sustainable Development Goals (SDGs).
This Youth demography has a striking significance for us at FirstBank with the Millennials and Gen Zs constituting almost 60% of our workforce. This shows that youths are an integral part of our organisation and every country where we operate", he concluded.
For more information and participation in the Youth Week, kindly visit the bank's verified social media platforms; Instagram: @firstbanknigeria, Facebook: First Bank of Nigeria Limited, Twitter: @FirstBankngr