FIRSTBANK secures $150 million Afreximbank Pandemic Trade Impact Mitigation Facility (PATIMFA) to support businesses in Nigeria
African Export Import Bank (Afreximbank) has announced the disbursement of a US$150 million finance facility to First Bank of Nigeria Limited, Nigeria's premier and leading financial inclusion services provider.
The funding was provided under Afreximbank's Pandemic Trade Impact Mitigation Facility (PATIMFA).
Afreximbank's US$150 million financial support will be accessible to FirstBank customers that are involved in the manufacturing and importation of products and equipment required to combat the COVID-19 pandemic, as well as initiatives to rehabilitate hospitals and strengthen diagnostic and testing capacity.
The loan will also be used for the financing of trade debt payments falling due to avert payment defaults in trade debt obligations. In addition, proceeds of the facility will help beneficiary businesses manage the impacts of the Ukraine crisis.
Professor Benedict Oramah, President and Chairman of the Board of Directors of Afreximbank, commented: "This new disbursement under PATIMFA is a further proof of the relevance of the programme in helping African economies to recover from the crisis induced by the COVID-19 pandemic. Since April 2020, when PATIMFA was launched, we are more than proud to have disbursed more than US$7 billion to help Afreximbank member countries manage the adverse impact of the financial, economic and health shocks caused by the COVID-19 pandemic.
Through First Bank, one of our trade finance intermediaries, this $150 million facility will help build the resilience of many businesses to the adverse impacts of the pandemic, while helping them overcome the consequences of the current Ukraine crisis."
Also expressing his delight in the partnership, Dr. Adesola Adeduntan, FirstBank's CEO, said: "We commend Afreximbank for this impactful financial response. It will immensely contribute to empowering many businesses adversely impacted by the economic shocks caused by Covid-19. The selection of FirstBank as a partner in this initiative is a testament to their confidence in our capacity and proven track record over the years.
As a Bank that has been woven into the fabric of our society for over 128 years, we remain committed to the success of businesses in our host communities and ensuring they are given the needed boost to sustain their operations and further drive economic growth in the nation.", he concluded.
Sterling Premieres Anthology Of Nigerian Literature With Farafina
Sterling Bank Plc has collaborated with Farafina Books, Nigeria's leading independent literary publishers, to launch a premier anthology of the best of Nigerian writings spanning 200 years, from 1789 to 2018.
The anthology, titled: "A Possible Future," was curated to preserve the gems of Nigeria's literary history, promote a reading culture in the country as well as to support featured authors in the distribution of their timeless books. The 411-page book features some of the best works of 46 literary authors in the country.
Featured authors include Olaudah Equiano, D.O. Fagunwa, Gabriel Okara, Cyprian Ekwensi, Obotunde Ijimere, Chinua Achebe, Duro Ladipo, Chukwuemeka Ike, Christopher Okigbo, Elechi Amadi, Wole Soyinka, Ola Rotimi, J.P. Clark-Bekederemo, Ken Saro-Wiwa, Isidore Okpewho, Mobolaji Adenubi, Buchi Emecheta, Femi Osofisan, Niyi Osundare, Tanure Ojaide, Odia Ofeimun and Ben Okri.
Others are Uzor Maxim Uzoatu, Dulue Mbachu, Ikeogu Oke, Biyi Bandele, Sarah Ladipo Manyika, Aisha Osori, Omolola Ijeoma Ogunyemi, Yemisi Aribisala, Lola Shoneyin, Teju Cole, Yejide Kilanko, Eghosa Imasuen, Chimamanda Ngozi Adichie, Niran Okewole, A. Igoni Barret, Abubakar Adam Ibrahim, Taiye Selasi, Jowhor Ile, Tope Folarin, Lesley Nneka Arimah, Helen Oyeyemi, Uche Okonkwo, Gbenga Adesina and Wale Lawal.
Addressing lovers of literature, authors, influencers, and other stakeholders at the event, Mr. Abubakar Suleiman, Chief Executive of Sterling Bank said the institution decided to collaborate with Farafina on the project because ensuring continued literacy, being a key component of education, is in line with the education component of the bank's HEART strategy. The other sectors are health, agriculture, renewable energy, and transportation.
He said besides this, the Bank has for some time now been supporting the literary arts through the Ake Arts and Books Festival, an initiative of the Book Buzz Foundation, which is driven by Lola Shoneyin, an award-winning writer and poet among others.
Also, in the foreword to the book, Mr. Suleiman noted that, "In the long stretch of time between 1947 when Professor Molly Mahood declared that Nigeria, at the time, had no literature and today, the country's literary tradition has established itself as a force in the world.
"This is not to agree with Mahood that Nigerian literature is only as old as British involvement in the country's affairs. In fact, by the time British colonialism invaded the geographical space that would later become Nigeria, there was already a deep-rooted literary tradition in the north of the region going as far back as the 15th century. So, we had literature long before we practiced the art in the colonial tongue."
He said, "Modern Nigerian literature may have been 'founded' by the English based on an assumption – a falsehood, in fact – but the lie does not have to hold any longer. When we decided to believe in 'A Possible Future,' we did so with the understanding that Nigerian literature was already of age. While its story is still unfolding and the yardage of its potential still vast, nay infinite, the baby Emecheta, Nwapa and Tutuola once nurtured in verse, prose and on stage, no longer crawls.
A possible Future is a primer for anyone – and I cannot imagine who, in this age – just getting introduced to Nigerian literature."
According to him, "Kachifo Limited and Farafina Trust have created a definitive, yet not conclusive text that summarises our literary journey and gestures to its destination. The details of which we do not know yet except that, in that future, everything is excellent, anything is possible and we are here for it."
The Sterling Bank CEO also read excerpts from Arrow of God by Chinua Achebe, which featured on pages 41 to 42 of the anthology. Temilade Aina, a lietrature curator, took the second reading from the works of Biyi Bandele's Burma Boy.
The event also featured a panel session made up of Professor Niyi Osundare, Eghosa Imasuen, A. Igoni Barrett, Wale Lawal and Temilade Aina. The session was moderated by Faniyi Kayode, a writer, book critic and editor.
The panel commended the anthology and described it as a premier national work and expressed the hope that subsequent ones will accommodate the works of other writers which are not covered now.
First Set of Winners Emerge in Union Bank's Save & Win Palli Promo 2 
Leading financial institution Union Bank of Nigeria has rewarded the first set of winners in the second edition of its Save & Win Palli promo. 
The first live draw of this season, which took place at Union Bank's Head office in Lagos, saw 50 customers win cash prizes of ₦105,000 each. The winners were selected randomly through a transparent, and electronically generated draw supervised by relevant regulatory bodies.
Save & Win Palli Promo is a nationwide campaign aimed at rewarding customers with cash prices and other exciting gifts worth over N55,000,000. The goal is to encourage and promote a healthy savings culture. The promo is open to new and existing customers who save a minimum amount of N10,000 monthly.
Savers who qualify to participate in the monthly draws stand a chance to win N105,000 each, while 5 winners will go home with N500,000 each in two of the quarterly draws. One lucky customer will snag the star price of N5,000,000 during the grand finale set to hold in December alongside other consolation prices.
Speaking concerning the draw, the Head of Retail Deposits at Union Bank, John Obichie, said: "Union Bank is pleased to reward our customers through initiatives like this that encourage them to save. This promo was introduced to support our customers during these trying times and to reward them for being consistent with their saving habits.
The savings promo which kicked off in July will run until the end of the year and will see more winners emerge during the monthly, quarterly and end-of-year draws so there's still a chance to participate and win!
If you are an existing Union Bank customer you can continue to top up your savings in multiples of N10,000 monthly to increase your chances of winning.
Prospective customers can download the UnionMobile app on their mobile phones to open an account or they can simply walk into any Union Bank branch. To reactivate existing accounts, returning customers can call the 24-hour Contact Centre on 07007007000 or also visit any of Union Bank's branches across the country.
For more updates on the Save & Win Palli promo, follow Union Bank on Twitter, Facebook, and Instagram.
FIRSTBANK COMMEMORATES 2022 INTERNATIONAL YOUTH DAY, DEDICATING THE WEEK TO CELEBRATING THE YOUTH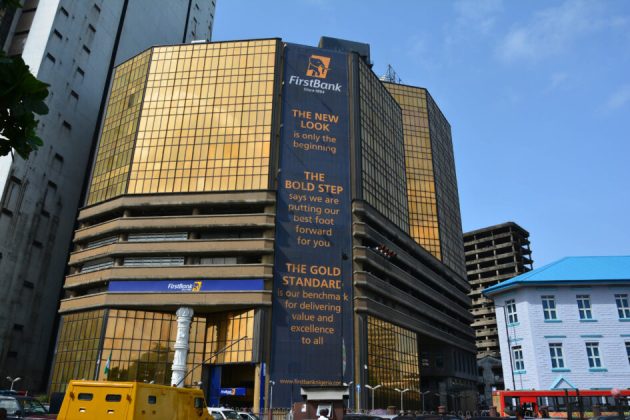 First Bank of Nigeria Limited has announced its commemoration of the 2022 International Youth Day, globally celebrated today, 12 August 2022 and themed "Intergenerational solidarity: Creating a World for All Ages." 
The International Youth Day is commemorated every year on 12 August, bringing youth issues to the attention of the international community and celebrating the potential of youth as partners in today's global society. The Day also amplifies the message that action is needed across all generations to achieve the United Nations Sustainable Development Goals (SDGs) and leave no one behind.
Leading up to the day, the Bank dedicated the week of 8 – 12 August with a lineup of activities to reiterate its commitment to Youth Empowerment.
As a Bank renowned for its role in developing the economy through sustainable employment and entrepreneurship endeavours, the 2022 edition of the Youth Week will promote economic empowerment and employment, digital technology, and education as its focus during the celebration.
The Youth Week comprises various activities, including a Fashion illustration workshop, Design skill training, Gen Z/Millennial Webinar and many more exciting activities. These activities would give participants opportunities to win various exciting gift items.
Under the First@arts program, the Bank will empower the youths through Artistry Workshop Sessions & Arts Classes. Interested in the art of fashion design and illustrations, visit the Bank's social media handles – Instagram: @firstbanknigeria, Facebook: First Bank of Nigeria Limited, Twitter: @FirstBankngr – for information on how you can be among 10 lucky winners to have the opportunity to learn the business of fashion at Claire Idera fashion studio.
Likewise, the Creative design workshop will enable youths design skill training; design thinking principles and their application in the context of layout, typefaces and colour. Interested youths can also participate on the FirstBank social media handles, where 25 lucky winners will be selected to learn the Art of Design at Geneza School of Designs.
Commemorating the Youth Week, Dr Adesola Adeduntan, Chief Executive Officer of FirstBank said: ''We remain committed to celebrating the younger demography whose voices, actions, vigour, and tireless participation in the political, economic, and social activities have continued to birth major contributions towards the sustainable development of Africa and the world at large. The planned activities will promote better collaboration and solidarity across generations to foster successful and equitable relationships, and partnerships thereby ensuring "no one is left behind" and empowering everyone to leverage their full potential toward achieving the much-desired Sustainable Development Goals (SDGs).
This Youth demography has a striking significance for us at FirstBank with the Millennials and Gen Zs constituting almost 60% of our workforce. This shows that youths are an integral part of our organisation and every country where we operate", he concluded.
For more information and participation in the Youth Week, kindly visit the bank's verified social media platforms; Instagram: @firstbanknigeria, Facebook: First Bank of Nigeria Limited, Twitter: @FirstBankngr