Breaking: Queen Elizabeth II Declares Support For Ukraine People(Details)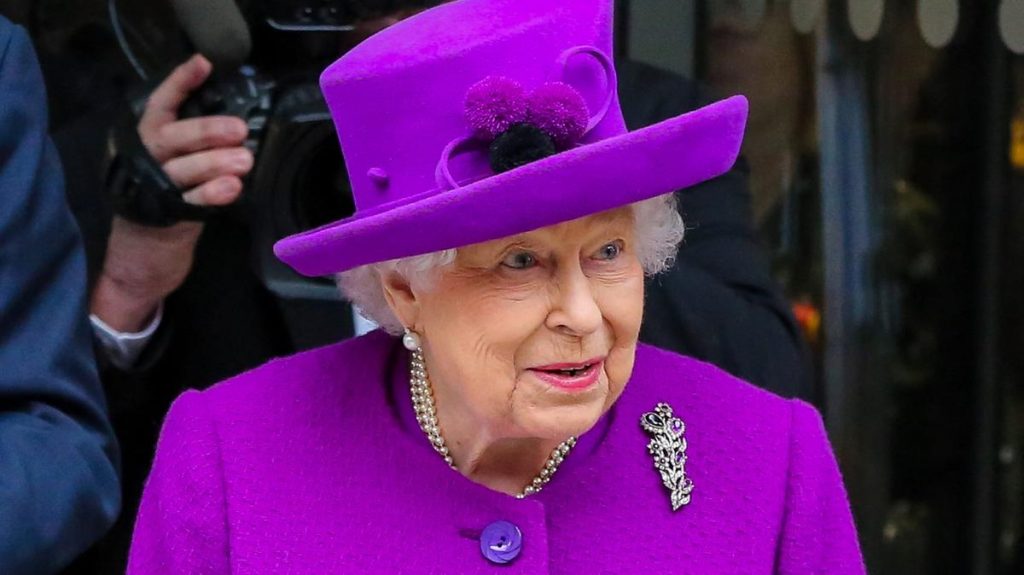 Queen Elizabeth II showed support for the people of Ukraine following Russia's invasion.
The matriarch of the royal family, who recently tested positive for COVID-19, made a donation to the U.K. charity Disasters Emergency Committee's Ukraine Humanitarian Appeal, which works to aid Ukrainian refugees, per the organization's Twitter feed.
Buckingham Palace later confirmed the donation to The Sun. The amount of the donation was not disclosed.
People applauded the move on social media in the replies of DEC's tweet. One Twitter user wrote, "Sending prayers to Ukraine. Thanks Her Majesty." Another added, "A wonderful gesture that gives people hope."
The Queen, and by extension the royal family, has made it a priority to stay politically neutral. However, in February, Prince William and Kate Middleton shared a statement supporting Ukraine, tweeting from the Kensington Royal account, "In October 2020 we had the privilege to meet President Zelenskyy and the First Lady to learn of their hope and optimism for Ukraine's future. Today we stand with the President and all of Ukraine's people as they bravely fight for that future."
Prince Harry and Meghan Markle, who stepped down as acting members of the royal family in 2020, shared a similar sentiment on the website for their Archewell foundation.
The statement reads, "Prince Harry and Meghan, The Duke and Duchess of Sussex and all of us at Archewell stand with the people of Ukraine against this breach of international and humanitarian law and encourage the global community and its leaders to do the same."
The Queen recently made headlines for her public message on the evening of her Platinum Jubilee, in which she declared that upon her passing, her daughter-in-law, Camilla, will receive the Queen Consort title.
"When, in the fullness of time, my son Charles becomes King, I know you will give him and his wife Camilla the same support you have given me; and it is my sincere wish that, when the time comes, Camilla will be known as Queen Consort as she continues her own loyal service," the Queen, who has reigned since 1952, wrote at the time.
Credit:Yahoo,Getty Images.
China Records 60,000 COVID-Related Deaths In One Month
China says it recorded at least 60,000 COVID-related deaths between December 8 and January 12.
This was disclosed by the country's national health commission on Saturday.
According to the South China Morning Post, the recent figures are the first official toll to be released since the country lifted restrictions.
On January 8, China lifted restrictions on foreign travel, ending its quarantine requirements for inbound travellers.
Jiao Yahui, director of the national health commission's medical affairs department, said medical institutes recorded 5,503 deaths as a result of respiratory failure triggered by COVID infection.
He added that 54,435 other deaths were from people infected with COVID-19 but with underlying conditions, such as cancer or cardiovascular diseases.
The commission also said most of those who died were over 65 years of age.
As panic continues to spread on the actual situation in China and its implications globally, some countries have accused China of not being transparent about the latest outbreak.
Some have gone ahead to impose restrictions on travellers from China, demanding negative COVID tests.
Femi Falana, human rights lawyer and senior advocate of Nigeria (SAN), warned the Nigerian government to make it mandatory for persons arriving in Nigeria from China to produce negative COVID test results.
However, Ifedayo Adetifa, director-general of the Nigeria Centre for Disease Control (NCDC), said the federal government is not yet considering severe COVID restrictions.
He said the commission will keep reviewing the developing situation.
Ukraine: US And Germany Agree To Send Armored Fighting Vehicles
US president Joe Biden and his German counterpart Olaf Scholz have agreed to send armored infantry fighting vehicles to help Ukraine fight Russia, a day after France said it would supply its own armoured vehicles to Kyiv in an attempt to create a breakthrough in the 10-month war.
Ukraine has repeatedly said it needs 600 to 700 infantry fighting vehicles plus 300 tanks from from the west in order to give its military a chance of breaking through the increasingly fortified Russian positions along the frontline.
Until now, however, the US and Germany have been wary of supplying Ukraine with Nato-standard armour, because they feared it would be interpreted by Russia as escalatory. But the decision to supply western armoured vehicles is significant, even if both countries stopped short of sending tanks.
The joint announcement followed a phone call between Biden and Scholz and is a big change in western military support for Ukraine, which has asked for up to 700 armoured vehicles to help force the Russians out.
"The United States intends to supply Ukraine with Bradley infantry fighting vehicles, and Germany intends to provide Ukraine with Marder infantry fighting vehicles," the White House said in a statement on Thursday January 5.
Germany will also supply Ukraine with a Patriot air defence system, in addition to one promised by the US last month, the White House added. Both countries will train the Ukrainian military on the Marders and Bradleys, although it it was not immediately clear how many of each would be supplied.
"This is a good decision," said Robert Habeck, the German vice-chancellor and economy minister, whose department has to green-light weapons exports.
"Since the start of the war we have continuously expanded our support in coordination with our partners. It is only logical that we also take this step.
"Ukraine has the right to defend itself against the Russian attack, and we have the duty to help her."
Also on Wednesday France said it was upping its military aid to Kyiv by supplying an unspecified number of AMX-10 RC light armoured vehicles capable, experts said, of scouting roles and supporting main battle tanks. Hours later Biden hinted the US was considering following with the Bradleys.
Earlier on Thursday, senior German ministers indicated their country's position was also evolving rapidly. Habeck, on a visit to the Norwegian capital, Oslo, said Germany's position had never been "static" and that it would be influenced by France and the US's willingness "to deliver lighter tanks".
The German foreign minister, Annalena Baerbock, made similar comments. "I have pointed out time and time again we work with our partners to see what kind of military support is required by Ukraine," she said after a meeting with her British counterpart, James Cleverly, in London. Cleverly himself said tanks "might well be" part of the next phase of weapons transfers.
How William Attacked Me During Fight Over Meghan – Prince Harry
The Duke of Sussex, Prince Harry, has claimed that the Prince of Wales, who is his brother, Prince William, physically assaulted him.
He made the revelation in his highly-anticipated memoir, Spare, a copy of which was obtained by Guardian UK on Thursday.
In the memoir, Harry recounted how his brother grabbed him by the neck and pushed him to the ground.
He said their relationship fell apart over his marriage to Meghan Markle.
On Thursday, Guardian UK said, "Describing a confrontation at his London home in 2019, Harry says William called Meghan 'difficult', 'rude' and 'abrasive', which Harry calls a 'parrot[ing of] the press narrative' about his American wife.
"The confrontation escalated, Harry writes, until William 'grabbed me by the collar, ripping my necklace, and… knocked me to the floor.'"
Harry claimed that the incident resulted in visible injury to his back.
There is stringent pre-launch security around the book, Spare, which is set to be published simultaneously across the globe next week.