Oluyemi Oluleke Osinbajo Profile: Biography Of VP Osinbajo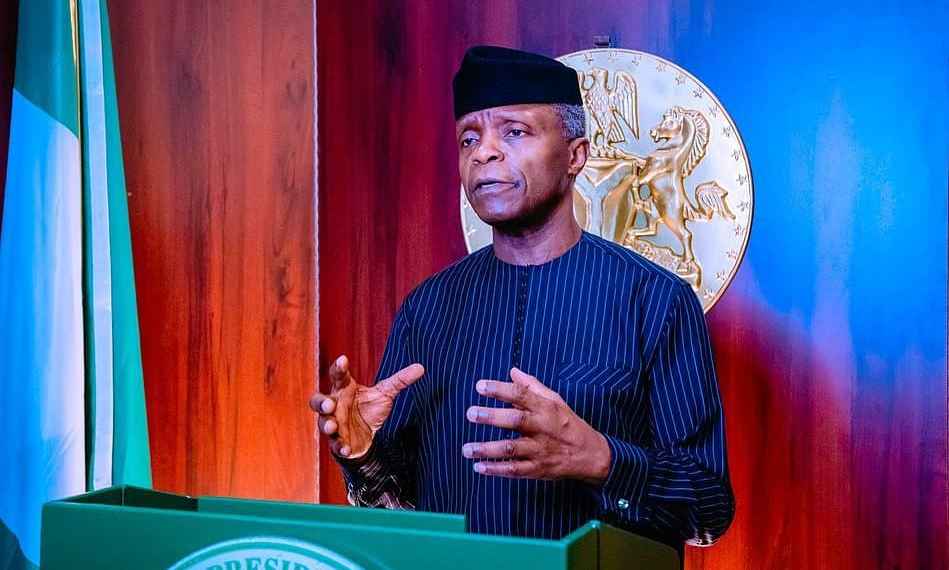 Oluyemi Osinbajo Profile, Biography of VP Osinbajo, VP Osinbajo date of birth, VP Osinbajo political career and other information about Nigeria's Vice President.
JomogNews Nigeria reports that Oluyemi Osinbajo, SAN, GCON is the Vice President of the Federal Republic of Nigeria.
VP Osinbajo was born on March 8 1957 at Creek Hospital, Lagos, Yemi is a professor of law and a Senior Advocate of Nigeria. He is married to Oludolapo Osinbajo (nee Soyode), granddaughter of the late sage and statesman, Chief Obafemi Awolowo. They are blessed with three children.
Yemi's early years in primary school were spent at Corona School Lagos. Between 1969- 1975, he attended Igbobi College, Yaba where he was the winner of the State Merit Award (1971); the School Prize for English Oratory (1972); Adeoba Prize for English Oratory (1972-1975); Elias Prize for Best Performance in History (WASC, 1973); School Prize for Literature (HSC, 1975); and African Statesman Intercollegiate Best Speaker's Prize (1974).
Thereafter, he studied for his undergraduate degree at the University of Lagos between 1975-1978 when he obtained a Second Class Upper Degree in Law. Here, he also won the Graham-Douglas Prize for Commercial Law.
In 1979, he completed the mandatory one-year professional training at the Nigerian Law School whereon he was admitted to practice as a Barrister and Solicitor of Nigeria's Supreme Court.
In 1980, he attended the London School of Economics & Political Science, where he obtained a Master of Laws degree.
An accomplished scholar, teacher, lawyer and administrator, Yemi is one of the nation's leading experts on the Law of Evidence, National and Regional Corporate Commercial Laws and Public Law.
From 1979 –1980, Osinbajo participated in the one-year youth service programme as a Legal Officer with Bendel Development and Planning Authority (BDPA)
In 1981, the University of Lagos, Nigeria, engaged Osinbajo as a Lecturer. From 1988–1992, he was appointed as an Adviser (Legal Advice and Litigation), to the then Attorney-General of the Federation and Minister of Justice, Prince Bola Ajibola, KBE.
In 1994, he became a Professor of Law following which he was appointed Head of Department of Public Law, University of Lagos
Between 1999 and 2007, Osinbajo was Member of Cabinet of the Lagos State Government where he served as Attorney-General and Commissioner for Justice.
From 2007 – 2013, Osinbajo was once again employed as a Professor of Law, Department of Public Law, Faculty of Law, University of Lagos.
In 2007, Osinbajo became Senior Partner at SimmonsCooper Partners, Nigeria (a commercial law practice).
Staff Member, United Nations Operations in Somalia, Justice Division, UNOSOM II
Member, United Nations Secretary General's Committee of Experts on Conduct and Discipline of UN, Peacekeeping Personnel around the globe, Member, 2006. Partner in Law Firm of Osinbajo, Kukoyi & Adokpaye.
Membership Associations
Yemi is a member of the International Bar Association and the British Institute of International and Comparative Law and has served on the Nigerian Body of Benchers and the Council for Legal Education of Nigeria.
He was also an independent director of CitiBank Nigeria and an ethics adviser to the board of the Africa Development Bank (ADB). He has authored several books.
Reform and Charity Work
While in public office as Attorney General, Lagos, Yemi is credited with undertaking far-reaching significant judicial reform in Lagos State, addressing critical areas as judges' recruitment, remuneration, training and discipline.
In addition, he addressed access to justice for the poor by establishing appropriate institutions in the Office of the Public Defender (OPD) and the Citizens Mediation Centre (CMC).
Yemi founded the Orderly Society Trust (OST) involved in an Excel literacy programme that aims to provide children in public primary schools with the same level of training in English as is available to their counterparts in private schools .
Yemi also co-founded Justice Research Institute (Gte), a justice sector think tank as well as the Convention On Business Integrity.
Other Charitable Initiatives
As a spiritual leader, Osinbajo has organized various initiatives that work towards social justice. He organizes the Liberty Schools Project that provides free primary school education with free school lunches to poor children.
This Project has three sites in poor communities in Obanikoro, Ikota and Makoko, all in Lagos.
Other initiatives include free health care facilities, free legal services, social rehabilitation, skills acquisition for the very poor, a regular soup kitchen service, and free shelter for young people without accommodation.
He is an ordained Pastor of the Redeemed Christian Church of God and an Emeritus Ambassador for the Environment in Lagos.
Political Career
After the formation of the All Progressives Congress (APC), Prof. Yemi Osinbajo was tasked with other notable Nigerians in the party with the development of a manifesto for the new political party.
This culminated in the presentation of the "Roadmap to a New Nigeria", a document published by APC as its manifesto in 2013.
The highlights of the Roadmap included a free meal school plan, and a conditional cash transfer to millions of the poorest Nigerians if they enrol their children in school and immunise them.
On 17 December 2014, the presidential candidate of the All Progressives Congress, retired General Muhammadu Buhari, announced Osinbajo as his running mate and vice-presidential candidate for the 2015 general elections.
On the 31st of March 2015, the Independent National Electoral Commission (INEC) confirmed the Buhari/Osinbajo ticket having won the Presidential election, thus Osinbajo became the Vice President-elect of Nigeria. They were both sworn in on the 29th of May 2015 for the first term.
In February 2019, the Buhari/ Osinbajo ticket won the Presidential Elections for a second term in office starting May 29, 2019.
Victoria Bamidele Shin-Aba @60: Untold stories of humble beginnings of an aviation amazon
By Oluwadamilare Emmanuel
Behind the glorious career fulfillment of some people lie tattered beginnings harsh enough to devour even the strongest of men.
While many have shared their grass to grace stories, however, some deliberately left the stories to waste away in memory because of the emotional trauma recalling almost to the present, the forgotten ugly past experiences before success came smiling on them.
Truly as they say in this part of the world, 'Life no balance'. However, it is amazing to know that some people would rather re-arrange the unfavourable condition life throws at them to their favour instead of wallowing in self-pity or blaming others for their misfortune.
The foregoing encapsulates the multidimensional and inspiring story of the immediate past Regional Terminal Manager, (South West), Federal Airports Authority of Nigeria (FAAN), Mrs. Victoria Bamidele Shin-Aba, the first female to be so honoured with such position. Her entry and subsequent growth through the ranks in FAAN to the peak, is almost one of a divine arrangement and uncommon courage as she explained in her soon to be launched book 'My Resilience'. The book launch and her retirement party holds today June 2, 2022 in Lagos
Humble beginnings
Born 31st of August, 1962, Shin-Aba who is due for retirement this week and would be clocking 60 in few months time, was barely six months old when she lost her father while they sojourn in far away Ghana.
Apparently, she neither knew nor felt what her father was before he passed. Thanks to the magnanimous love and efforts of a 'never say never' mother who despite all the odds, kept to her husband's words of 'even if it remains a trouser in my wardrobe, my children must get quality education' to keep her six children (including Shin-Aba) on track and ensure their access to quality education with no support system.
However, life did not stop dealing her a big blow despite the loss of her father. From the earlier blunt rejection of her husband, Nasiru Kolawole Shin-Aba by her mum and other family members due to religious differences to his subsequent sickness, loss of sight, depression and death after just an eight-year marital journey that lasted from 1985 to 1993, Shin-Aba has experienced it all.
To add to the already piled up horrible situation, she lost her last child, Segun whom she had with her husband during his lowest ebb in life at age 10; days after being diagnosed of cerebral malaria.
However, in all of these vicissitudes of life, she remained steadfast and focused despite heated entreaties from friends and families to abandon her sick husband. When she was getting overwhelmed by the myriad of challenges thrown at her at just 37 years of age, her loving mother who later welcomed her husband with open arms encouraged her not to heed evil advice, but rather stick with her husband whom she met a complete man.
In the words of his HRM, Oba (Prof) Akintola John Akintola, who doubles as Professor of Entomology, Biology Department, Ladoke Akintola University of Technology (LAUTECH) and the Alapa of Okinapa who wrote the foreword of her book: "The demise of her father at her tender age, which denied her fatherly care, did not deter her from achieving greatness.
She was single-handedly trained by her uneducated mother who had passion for education; and with the help of God, she did not derail on track as many of her peers, who found themselves in such circumstances would have done.
There was a repeat of ugly occurrence in her life; she lost her beloved husband along the journey of life. She had to singlehandedly train her children too, due to some challenges in her family.
She didn't allow religion to create a gorge in her immediate family; she managed the challenges with elasticity. When opportunities presented itself in her favour, she was there for everyone, to raise them up within her limited capacity.
What a show of love! Mrs. Victoria Shin-Aba is a woman of uncommon love and humility. She extended love to all, immediate and distant relations. Her humble beginning came to play in many histories and stories too numerous to mention.
This is what many failed to do and had turned up as regret for them after retirement," Kabiyesi wrote elatedly of the accomplished woman of substance.
Journey to FAAN
While many would have accepted fate and end it all career wise, Shin-Aba was rather focused all through the challenges.
She did not hang her boots or drift to the classroom as many would have expected of her upon completion of a College of Education studies and receipt of certificate in 1984.
She proceeded to obtaining her first degrees, local and international trainings/certifications while also combining a number of side hustles especially during the early days of her career in the Agency.
Her journey into FAAN (formerly, Nigeria Airports Authority, NAA) dated back to 1987 as Assistant House Manageress. She joined her husband who was then the Head of Civil Engineering at the Ibadan Airport.
Steady growths through the ranks at FAAN
As typical of any hardworking person, Shin-Aba soon became the cynosure of all eyes in FAAN. She held several positions in the operations department of Authority including; Airfield Operations Officer Murtala Muhammed Airport (MMA); Apron Control Officer MMA; Airport Duty Officer ITZ MMA; and Terminal Operations Officer; General Aviation Terminal (GAT); Hajj and Cargo Terminal (HCT) and International Terminal MMA.
She was promoted Manager of the Akure Airport in 2011, a post she held till 2014 when she was redeployed to MMA as Head of Operations.
In September, Shin-Aba scored another first. The FAAN management appointed her as first female Regional General Manager (South West)/Airport Manager, Murtala Muhammed International Airport and subsequently attaining the rank of a General Manager, Airfield Operations.
As HOD operations, she led the team that prepared MMA for pioneer certification in Nigeria and organised the review and unbundling of MMA technical manuals and related Standard Operating Procedures (SOP)in collaboration with Nigeria Civil Aviation Authority (NCAA).
The much coveted Aerodrome Certification to MMA, issued by NCAA on 15th September 2017 is to the credit of her team. Her experience also came to play during the coronavirus pandemic that grounded flight activities worldwide for months.
Multiple Awards and Recognitions
In recognition of her hard work and selflessness to fatherland despite the initial setbacks, the Nigerian Aviation Award (NIGAV) in 2018 honoured her with 'The Airport Personality of the Year 2018'; in same year she also went on to win the National Black Coalition of Federal Aviation Employees (NBCFAE) Award 2018. Most recently she won the 'Airport Operations of the Year 2021 and Operational Resilience Airport of the Year 2021 Award.
Solving generational problems
Having giving a better part of her life to standing up to challenges against her and others around her, one would have expected her to roll down the sleeves and possibly go on vacation to enjoy her retirement. But Shin-Aba has other plans. As retirement beckons, Shin-Aba hopes to use her time and resources for solving generational problems/challenges. .
"This is the more reason why I have a growing interest in attempting to solve the generational problem through a yet-to-be-unveiled scheme which aims to address human capital empowerment and entrepreneurship development in the community upon my retirement,' she said in her book.
It is therefore, the right thing to, in the bobbling spirit of oneness, to roll out the drums and celebrate with a rare woman of courage and virtues, Mrs Victoria Bamidele Shin-Aba as she mark her retirement from service, launch her book today and also mark her 60th birthday in advance.
_Oluwadamilare is a Lagos-based journalist_
From hideout, I saw policemen hack dad to death, shoot his nephew dead – Son of Ogun farmer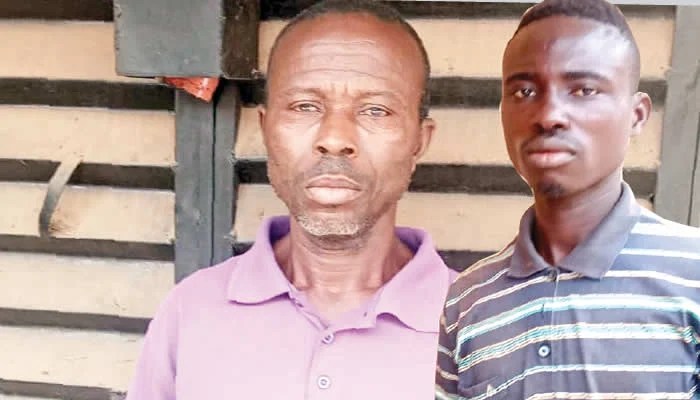 Daud Olatunji writes about the dust raised by the killing of two villagers in Ogun village by police who subsequently labelled them terrorists
'I escaped by a whisker when the police ambushed my father and his nephew. They rained bullets on them, but the bullets did not penetrate their bodies. One of the policemen later moved closer to them and forcibly took the Dane gun belonging to Bara (Kolawole) and shot him to death.
"The same policeman approached my father, took his machete and hacked him to death. I saw how he killed them from where I hid, "said 25-year-old survivor, Alani Ojugbele.
The duo were allegedly killed by the police a few hours after an Inspector, Omolayo Olajide, was murdered by yet-to-be-identified persons during a clash between some herders and Yoruba farmers in Saala Orile, Yewa-North Local Government Area of Ogun State.
The two victims were identified as Kolawole Bara and Sole Ojugbele. While Ojugbele was said to be a nephew to the village head, Bara, popularly called Alape, was identified as a younger brother to the village head of Adekan village near Saala-Orile, Chief Adisa Bara.
Speaking with our correspondent, Ojugbele said the duo and himself were on a motorcycle moving around the villages a few minutes after the violent incident.
He said they were stopped abruptly by a team of policemen around Saala-Orile who shot at them.
He said "I am a farmer. I was with my father when he was killed. Some people came to our house to tell him that the baale wanted to see him and he left. When he returned home, he said the baale asked him to check the village and give him a report of what was happening there. That was how I went with my father to visit the area. When we were returning, my father said that we should pass Saala Orile.
"We decided to assess the areas from Saala Orile to Ijaka-Oko. We saw some policemen at Vulcaniser bus stop at Saala Orile junction and we passed them by towards Ijaka-Oke. We later turned towards Ijaka-Oko after looking around the area. On our way back, the police were still at the junction with their van
"The bike we sat on was driven by Alape (Bara). We went through the area and we turned back towards Saala-Orile to pass through the area to our house. As we passed Ijaka-Oke to Saala-Orile Junction, we met some policemen and one of them alighted from the van and started shooting at us.
"As he shot at my father and Alape, the bullets didn't penetrate their bodies. But after he exhausted the bullets in his gun, he moved towards them and snatched the gun held by Alape and shot at him at a close range. The gun penetrated his body and killed him. Another cop at the same time dragged my dad from the back and used a machete to kill him.
"I fled when the cop started shooting and hid somewhere around. If not for the fact that I was also fortified from bullets, I might have been killed too. It was the police that hacked my father to death and shot Alape dead. After killing them, they put their bodies in their van and drove away. It happened on the Saala-Orile Road near a mechanic shop in the area. My father was not a bandit. He was a farmer. Alape was also not a bandit, he was a hunter."
Announcing the inspector's death, the state police command said he was shot dead by terrorists during a gun duel in the area. The police labelled Bara and Ojugbele killed the crisis as terrorists.
The spokesperson for the police in the state, DSP Abimbola Oyeyemi, in a statement said the incident occurred on Tuesday, January 24, 2022 in Saala-Orile forest in the Yewa-North LGA.
Oyeyemi noted that the operatives of the state police command gunned down two terrorists during a gun battle in the forest following the alleged attack on some herders.
Oyeyemi claimed that the duo were killed following a distress call received by policemen attached to Ayetoro division that a group of terrorists were attacking some Fulani herdsmen at Isaala Orile forest.
According to him, the DPO Ayetoro, CSP Bernard Ediogboyan, quickly led his men and operatives of the joint security intervention squad to the scene.
He said, "On sighting the policemen, the bandits opened fire on them and the policemen replied fire for fire.
"At the end of the encounter which lasted for about 20 minutes, two amongst the bandits were shot dead while others escaped with varying degrees of gunshot injuries. Regrettably, an inspector of police, by name Omolayo Olajide, lost his life during the gun duel."
But the villagers disagreed with the police, saying that those killed were not terrorists but hunters and farmers.
The villagers identified them as village high chiefs who worked with the village head, Chief Adisa Bara of Adekan village.
In its reaction to the development, Yewa North Patriotic Forum faulted the police on the killings.
The forum in a statement by its spokesperson, Fatolu Ganiyu, condemned the killing of the villagers by the police during a clash between farmers and herders in the area.
The statement read in part, "The forum finds it mischievous, despicable, and inciteful a press release issued on the recent Fulani herders-farmers clash in Saala Orile by the Nigeria Police Force, Ogun State Command, signed by DSP Abimbola Oyeyemi (PPRO Ogun State Police Command).
"It is saddening and unacceptable that the police could descend that low to support those suspected Fulani herdsmen which they have known from time immemorial to have been terrorising the farmers, kidnapping and killing innocent citizens.
"It is a deliberate fabrication by the police to tag innocent villagers living within Ayetoro, Saala Orile, Erinpa and neighbourhood as bandits. This obviously was done in a rush to cover up the unprofessional way its men handled the conflict at Saala Orile."
The forum stated that despite the state anti-open grazing law, the same thing happened when herdsmen with their animals invaded farms of innocent farmers at Saala Orile, Erinpa, Agada and Ogodo, destroying the farms.
It added, "The farmers then called on the hunters to help chase away the animals from their farms. It was at this point that the well armed herders brought out weapons and attacked both the hunters and farmers.''
The forum alleged that the herders called the police who promptly responded whereas they never answered previous calls by the farmers to come for their protection.
Saturday PUNCH gathered that the killings were triggered by the inspector's death. It was gathered that the crisis erupted after some herders living in neighbouring villages grazed their cattle on farms located in some villages such as Erinpa, Agada, Ogodo, Ijaka-Oke, Adekan and Saala-Orile .
Irked by the loss, some farmers reportedly sought help from Agbekoya and hunters in the area who confronted the herdsmen over their action. The clash between the Agbekoya and the herders didn't record any casualty.
The herders reportedly alerted the police who allegedly stormed the place to protect the herdsmen said to be under attack. Some villagers who spoke to Saturday PUNCH on condition of anonymity said the police opened fire on the hunters but the bullets didn't penetrate.
It alleged that the hunters in self-defence killed one of the policemen while other cops fled for reinforcement.
Upon return to the scene, our correspondent gathered that the hunters had left while two farmers reportedly on motorcycle were seen in the area and allegedly attacked and killed by the police.
The victims were reportedly sent on an errand by the village head to the affected villages to find out what was going on.
Saturday PUNCH learnt that the villagers had deserted their homes and farms over the possible attacks and arrest by the police.
Initial attempts to speak with the village head, Adisa Bara, were futile as he was said to have also left the village shortly after the incident.
The village head who later spoke with our correspondent on the telephone from hiding, lamented the killing of two of his people.
He confirmed that he was the one who sent the two villagers identified as his younger brother and a nephew to check happenings in the villages.
He said "I am a brother to Kolawole Bara, who is one of the victims of Tuesday, January 25, 2022, killings at Saala Orile by police. The police later labelled them as bandits. I got a call on Tuesday from a head teacher of Community Primary School, Adekan, one Mr Oyero. He told me to meet with the school teachers to ensure the pupils arrive in their homes safely. He said there was a clash between farmers and herders from Saala who came to Ijaka-Oke and that the roads had been blocked.
"On getting to the school, I met a teacher identified as Mr Aina to whom I relayed the message and he said they would protect the pupils so I returned home. But I got another call some minutes before 11am. I was told to return to the school and inform the teachers to release the pupils to go to their various homes. I did and the teachers said they would be released immediately when they finished eating. I returned home. I then instructed my brother, Akanji Bara and my cousin Sole Ojugbele to go round the village to know what was happening. They rode a motorcycle.
"But few hours later, I got a call that they were both killed; one was killed with a gun and the other with a machete. I asked who killed them and I was told the police did along Saala-Orile road close to a mosque and mechanic junction. My investigation showed that the victims were not questioned by the police but only stopped as they were on a bike and shot at.''
He also called for the release of the corpses by the police, stating that there should be an explanation for the act because he was sure of the victim's innocence.
The village head said, "They were both hunters and had identification cards. They were chiefs in the village and I always sent them on errands to check the wellbeing of the villagers.''
Previous attacks recorded
Last year, Yewa-North witnessed herders' attacks which forced several villagers to relocate to neighbouring countries for many weeks.
Many lives and property were lost to the clashes between farmers and herdsmen.
The incident also prompted some northern governors including the Kano State governor, Abdullah Ganduje to hold closed-door and town hall meetings with the state governor, Dapo Abiodun and stakeholders in the state.
Also, the state government set up a fact-finding committee with the mandate to uncover both immediate and remote causes of clashes between farmers and herders in the area. The committee which had submitted its report was also asked to recommend a lasting solution to the clashes.
A few months after the submission of the report which was not made public, the clashes continue unabated. An elder brother to one of the victims, Gabriel Ojugbele, said the villagers witnessed a similar attack by herders last year. He said the attacks had been regular with loss of lives and property.
Ojugbele further said that their village was one of the villages that recorded frequent attacks from herdsmen.
He said, "They not only destroy our farms but also maim and kill our people.''.
Police fault villagers' claim
In its reaction, the state police spokesperson, Oyeyemi described the claim by the villagers as insulting and annoying. Oyeyemi said the villagers didn't know the gravity of what they did by killing an inspector.
According to him, policemen killed terrorists who engaged their men in a gun duel.
He said, "Does it mean we are the ones that killed our inspector? Terrorists killed our officer and we engaged them killing two of them. The villagers are now saying they were farmers."
Families demand release of corpses
The families of the victims demanded the release of the corpses of their late loved ones, seeking justice for the farmer and hunter.
Ojugbele, who lost his father, said, "What I want from the government is to allow us to take our father's corpse for burial. The police refused to release the bodies of the victims for burial. We need the government to help us retrieve the remains of our slain family members. We also want the government to ensure justice on the matter.
On his part, the village head said "I want the state government to help us. I have sought help from my family and others because I am confused and helpless.
"We ran away from our homes because we are not sure of what may happen if we continue staying in the village.
"We beg the government to wade into this matter. The death of my people who I sent to check the situation of things must be probed."
Also the forum urged the police to withdraw the terror tag on the victims, advising them to "conduct a thorough investigation into the crisis to unveil the criminal elements terrorising the neighbourhood.''
It called on the Inspector-General of Police to investigate the murders by the police and ensure the prosecution of the perpetrators.
PUNCH.
Truth Is Sacred: THE STORY OF FAME MAGAZINE – Mayor Akinpelu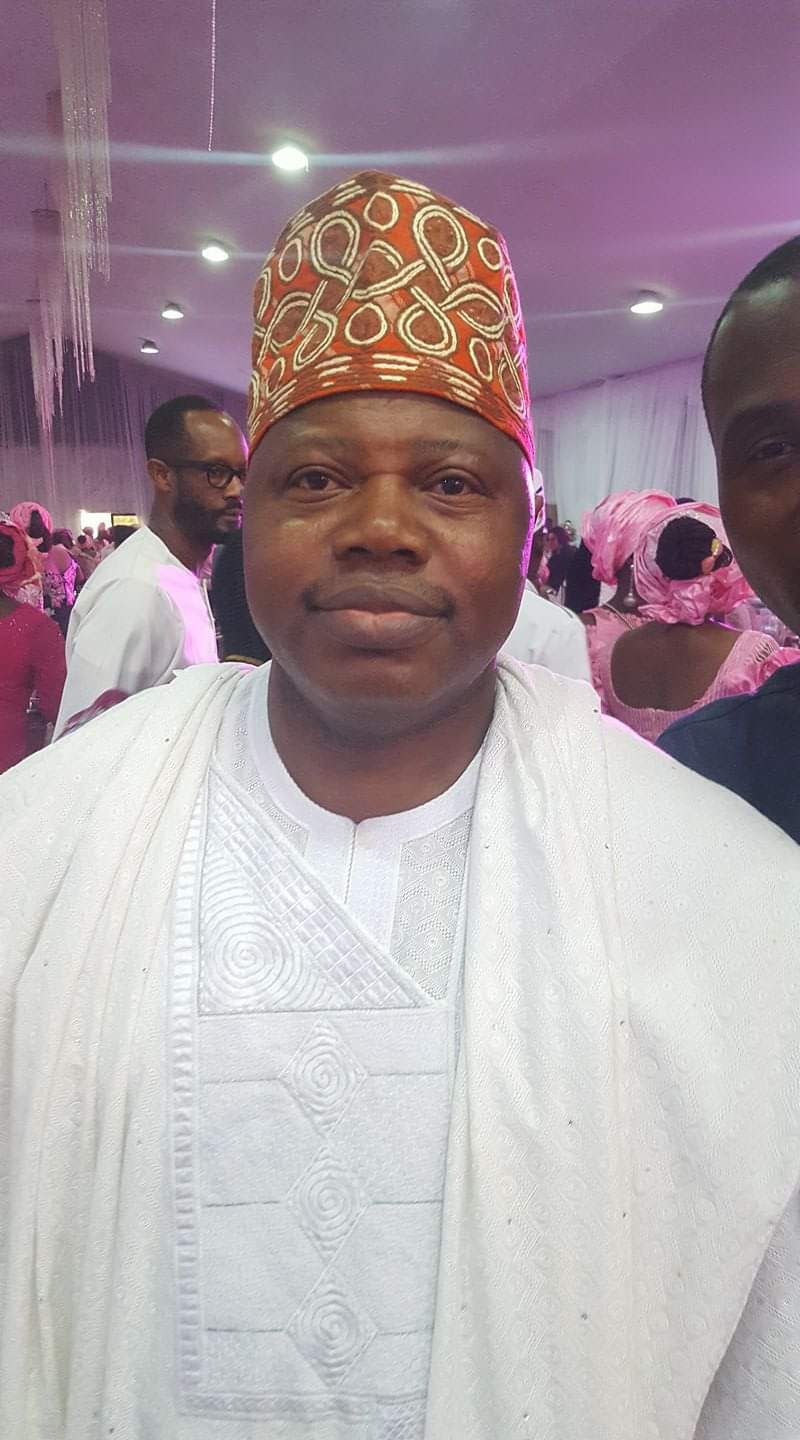 I read excerpts of the story of FAME magazine written by one of the founders, Femi Akintunde-Johnson (FAJ) on Facebook. Two things stood out for me.
First, was his assertion that I assumed the "headship" of FAME because I was the oldest among the three founders (Mayor Akinpelu, Kunle Bakare and Femi Akintunde-Johnson) and no one was ready to drag the headship with me.
The other was the argument that the Ojukwu/Bianca story triggered the birth of FAME. That was a ridiculous assertion.
Before the Ojukwu/Bianca story, I had written the Tejuoso/Okoya wedding story that started what is known today as celebrity journalism. Prior to that story, most of the lead stories in Prime People magazine at the time were strange or unusual stories. I also did the Akeem Olajuwon story titled 'The Dream and His Millions'. That was when the NBA superstar came to Nigeria on a visit. So the Ojukwu/Bianca story couldn't have triggered the formation of FAME.
It was true that FAJ gave Kunle Bakare the gist that the Biafran warlord, Odumegwu Ojukwu was romancing Bianca Onoh, the then most beautiful girl in Nigeria. Kunle Bakare mentioned it at the editorial meeting. The story was assigned to Kunle Bakare and me to work on. The source that assisted us in getting the details of the story was a friend of mine who was the daughter of a prominent politician from the East. This lady was also very close to Ojukwu. It was the lady in the course of working on the story that facilitated my entering Ojukwu's Ikoyi home to confirm the large size portrait of Bianca that was placed in Ojukwu's sitting room.
In the course of moving around the house I encountered a guy, who was one of the aides of Ojukwu, who I suspected was the source that gave FAJ the story. He was very uncomfortable and when he had the opportunity to talk to me, he asked how I got to know about the story and if the source of the story wouldn't leak to anyone. I reassured him.
When I informed the officials of Silverbird Productions, organizers of The Most Beautiful Girl in Nigeria pageant, especially Oscar, their General Manager, that Ojukwu was dating Bianca and I needed their reaction, they were stunned. They told me it was not possible.
Kunle Bakare also travelled to Enugu to interview Bianca's father, C.C.Onoh. Bianca's family also said the story couldn't be true because Ojukwu was like a father to Bianca. When the story was confirmed later, C.C.Onoh was devastated. He sent Bianca's mother packing from the house when he discovered that Bianca's mum was in the know all along. C.C. Onoh never accepted the union till he died even when Ojukwu and Bianca got married in an elaborate wedding in Abuja.
So what is the story of FAME?
As society editor and later news editor in Vintage People, I used to write a lot of columns: Vintage People and Parties, Silverspoon, Grass to Grace, Why I Wear What I Wear, Most Embarrassing Moment. The most popular among these columns was Silverspoon, where I interviewed children of successful people born with the proverbial silver spoon.
One day, I got a letter from Benin City informing me that Dr. Iyayi, the son of the owner of Iyayi and Sons, just came back from America to join the family business. The person who wrote the letter argued that he believed Dr. Iyayi was qualified to feature in Silverspoon. I agreed.
I travelled to Benin City to interview Dr. Iyayi. Later in the evening, he came to visit me at the hotel I was staying. Over drinks, he asked casually how much it would cost to do a magazine like Vintage People. I told him N2m. He said he was interested in going into partnership with me. He would provide the N2m and I would put the magazine together. The share structure would be 50-50. I was excited. He promised to get in touch and I left for Lagos.
I shared that discussion with Kunle Bakare and told him we should start preparing for the magazine. My choice was National Enquirer, the largest circulating newspaper in America at the time. Its uniqueness was that it was a magazine in a newspaper format anchored on celebrities in the entertainment industry. There was nothing like that on the newsstand. Luckily for us, we culled stories from Enquirer regularly at Vintage People especially as it affects Hollywood stars. Kunle, at the time, used to buy Esquire regularly. He had a particular agent that sold foreign magazines that he patronized. We decided we should start buying Enquirer.
I waited to hear from Dr. Iyayi but he didn't get in touch. While waiting for him, there was a crisis in Quality, a general interest magazine under the Newswatch stable edited by May Ellen Ezekiel (MEE). Later, Mrs. MEE Damijo left and started Classique magazine. They had their office at number 3, Allen Avenue, Ikeja. MEE sent for me and asked me to join Classique. I declined because I was waiting for Dr. Iyayi. She later asked Kunle Bakare to join Classique and Kunle left us to join her.
One day, I went for an assignment at Federal Palace Hotel, Victoria Island. On my way back, MEE graciously agreed to give me a ride to Ikeja. While we were coming to Ikeja she said she admired my loyalty to my boss, Mr. Muyiwa Adetiba and she was impressed that I refused to leave Vintage People to join Classique. I confided in her that I didn't leave because I was working on a magazine that would be different from any other magazine on the newsstand. It would be a magazine in a newspaper format.
MEE was excited. She said we should go to her office so that I could tell her more about the project. When we got to her office, I explained what I had in mind. She said she was interested and how much it would cost to do the magazine. Because I mentioned N2m to Dr. Iyayi, I thought maybe that was the reason he didn't get in touch so I told MEE I could do the magazine with N1m. I said I would need five investors to bring N200, 000 each and I would have the 50% for me and Kunle Bakare.
MEE said she would bring N200, 000. She also called her friend, Folake Doherty, now Mrs. Wole Soyinka, to invest in the project. There was a snag though, she told me. Kunle Bakare was very important to her in Classique and I had to look for another partner. She suggested that since entertainment was very prominent in the magazine, I should talk to FAJ who was then the entertainment editor at the Punch.
As fate would have it, there was an album launch at the old Niteshift in Opebi and I knew FAJ would be there. I met FAJ at the album launch and I asked to speak with him. I told him about the project and that I wanted him to join me. He asked what I was offering. I said we would have the same shares and the same salary. There and then he told me he was in. It is surprising though, that FAJ conveniently forgot this encounter while writing his book.
After that, I went all out looking for investors. I spoke to Tayo Ayeni of Skymit Motors and he said he was interested. I spoke to a very rich man who as also in the car business. He agreed to take the remaining two slots but others said they couldn't do business with the man. He was involved in a controversy that had to do with the death of a Central Bank official at the time.
When Kunle Bakare heard that he wouldn't be part of the project because MEE was not ready to release him, he got angry. He wondered why he would be denied being part of what he had been working on for some time. He started rebelling in Classique. At a point, MEE called me and said she wouldn't want to stop anybody from realizing his dream and Kunle could join us. That was how we became three. FAJ got involved in the project because MEE didn't want to release Kunle initially.
It was after this that we started having meetings about the project, first at Kunle's Ijesha, Surulere home. The first issue was what to call the magazine? I wanted to call the magazine 'Celebrities'. One of us mentioned that he had seen the name 'Celebrities' somewhere and we should be careful so that we were not accused of plagiarism. Kunle then brought out his Thesaurus to check for other names for 'Celebrities'. That was where we got FAME, Encomium and Ovation. We decided to call the magazine FAME. We discussed different aspects of the magazine and asked FAJ to write the proposal.
Because other investors didn't want to do business with the last investor, I had to hit the road again looking for investors. The project got stuck while looking for investors. Meanwhile, we still met to fine-tune the project.
As society editor in Vintage People and later news editor, I used to represent my publisher, Mr. Adetiba, at events. He had asked me to represent him at an event in Rank Xerox in Matori Industrial Estate in Mushin. As I was entering the building for the event, MEE was stepping out. She asked me about the project and I said "my sister, I'm tired, I'm still looking for investors". She encouraged me and said I should see her later in the office so that she could give me a note to one of her directors. I went to see her and she gave me a note to Mr Tayo Adesanya. His office was in Victoria Island, not far from Eko Hotel.
I went to see Mr Adesanya on a Friday. As I entered his office, he was preparing to go for Jumat prayer. When I told him I had a note for him from MEE, he thought I was there for a media assignment. Mr Adesanya at the time wanted to open a high-rise building in Ikoyi, financed by Alpha Merchant Bank. His cousin, Jimi Lawal, was the M.D of the bank at the time. The land for the high-rise building was leased to Mr Adesanya through his friend, Mr Tunde Savage of Miss Nigeria fame by Ondo State government. Commodore Olabode George was the governor of the state at the
time. The official opening of the building was just some weeks away so he thought I was there for publicity. He then asked me to see his GM. When the GM read the note he said I should come back to see the chairman since the message was private. I left the office and I was walking towards Eko Hotel to pick a cab when Mr Adesanya was coming back from Jumat. He saw me and asked if I had been attended to. I told him I was asked to come back. He then told me to follow him back to the office. When we entered his office, he collected the note and read it "MEE said you have a brilliant idea that I may be interested in. Let's hear it".
I started talking about this unique concept of a magazine in a newspaper format and that there was nothing like it. He listened attentively and when I was done, he asked if I have a proposal. I said yes and gave it to him. I left.
I got to my office in Vintage People one day long after I had given him the proposal and I got a message that 'Mr Adesanya would be expecting to see you by 12pm tomorrow'.
I went to his office in Victoria Island full of expectation. As I walked in, he waved to me to sit, and in an offhanded manner without really looking at me, he said "young man, I have looked at your proposal, it can't work". I was young and short tempered at the time. I just exploded in rage. I said "Sir, I may be a journalist but I don't like people insulting me especially rich men who think they can do whatever they like. You mean you summoned me from Ikeja to Victoria Island just to tell me that my proposal cannot work"? I stood up and wanted to leave.
Mr Adesanya said "young man, sit down. I didn't say I'm not interested, I said the proposal can't work". He then explained. He said because I was desperate to do the project, the N1m budget cannot work. You didn't make provisions for circulation vans; there was no provision for cars, even generator." He continued; "what I am going to do is to provide everything that you need and N200,000 as running cost." I was elated. I said "I am not interested in disbursing cash, provide everything that we need and we are ready to hit the street."
That was when he said he would have 60% holding of the company, 30% for him and 30% for his wife and that he would give me 40%. I refused. I said we were three partners on the project and we have resolved that we wouldn't give any investor majority shares. Mr Adesanya said "I don't know your friends, and you can do whatever you like with your own shares." I said "Sir, we come as a package." That was how he went on this lecture about helping people and that he didn't need the magazine. He just wanted to assist. He told me he would increase our shareholding to 45%, 30% for him and 25% for his wife and that was the final offer.
I was in a dilemma. This might be the final opportunity to realize this dream. I felt I had no choice. I said I would agree on one condition. It would be 'one man one vote' for the five of us on the board. He agreed. In my naivety, I didn't know that whoever has the majority shares owns the company. I thought the three of us collectively could always out vote him and his wife.
To show goodwill, he told me that the share capital of the new company would be N1m and that he would pay the N450,000 for our shares. So instead of our shares being concessionary shares it would be fully paid up shares. He told me to go to work while I give him time to put the funding in place. I broke the good news to my colleagues and everybody was happy. None of them was there when I closed the deal. It was only Mr Adesanya and myself.
True to his words, Mr Adesanya gave us the best we could hope for. He first gave us a Mitsubishi Charade for us to use while working on the magazine.
It was Mr Adesanya that bought Jetta Executive for me and Hyudai Excel each for Kunle and FAJ. He bought three circulation vans, generator and everything we needed. The only thing we bought ourselves was the computer from Task Systems. We also got the building we used for FAME from my cousin, Dewunmi Ogunsanya at Wemabod Estate off Adeniyi Jones, Ikeja.
We started FAME in 1991 and things were going on well. Then I realized that the chairman wanted control. The first sign was that he summoned us one day and gave us letters of employment to sign. I refused, saying we were not employees and that FAME was our company. My partners agreed with me and we refused to sign. That was the first sign of trouble for me. But what sealed my fate was not the betrayal by my friends but my naivety in not knowing the source of my strength.
Chairman summoned me one day and in the course of our discussion he got angry and started abusing me. While doing that, he mentioned that we were nobodies until he made it possible for us to realize our dream. He then referred to me in Yoruba asking what was my antecedent and that of my family. That was when I made the mistake that sealed my faith. I flew up in rage and told him he was not in a position to insult my family. I told him that my father, Fasasi Ayinde Akinpelu Olowobusanbusan, was a man of means and far richer than him. I added that his uncle, Haruna Ishola, who brought him from America to establish Phonodisk used to perform for my father to dance. He was stunned. He dismissed me and the battle line was drawn. I regretted that outburst and I knew he would come for me but I deluded myself that if we stuck together, Mr Adesanya could not have control in the company.
Contrary to what FAJ wrote in his book we never discussed the issue of rotation of titles. That was broached at the boardroom coup that was planned against me. The next board meeting after my problem with the chairman was when the coup was executed. They had met behind me and perfected everything. I read the 'State of The Company as the editor/chief executive and when we got to 'Matters Arising', the coup was executed.
Kunle Bakare raised his hand and was recognized by the chairman. He said after two years, it is important for us to rejig the magazine for greater efficiency. He posited that instead of combining the post of editor with the chief executive, we should create the post of managing director so that the editor can concentrate on the magazine and the MD the business aspect of the company. The chairman supported him. He asked if I had any objection. I said I didn't complain about the workload but if that was the consensus, I would go along with it.
Kunle then suggested that FAJ should be the editor, it was adopted. FAJ then raised his hands and suggested Kunle as managing director. I was shocked. The chairman said no objection. He now asked me if I had any objection. I said if FAJ was made editor and Kunle managing director, what would be my position. FAJ said 'executive editor'. I argued that there was no magazine that rotated its editorship. That if an editor did not deliver, you remove him; you don't rotate. The chairman said we should put it to vote. There were four of us and I was alone. That was how the coup was executed.
I came back to the office and assessed my options. I told myself I needed time to consider my options. So I said I was going on leave and I travelled to London. I spent three weeks in London. I wanted to resign but my sister, Bisi Okeowo (Shaba), advised that I should not resign.
I resumed after my leave and I was marginalized in decision making. But one incident caused me to make up my mind to leave FAME. One day, FAJ came to me and said he wanted to move into my office since he was the new editor. I told him that it was unnecessary since the two offices (mine and his) were of the same size. The difference was the furniture and he could buy the furniture he needed. He grumbled and I thought we had settled that. I used to drop my key with the security. So when I resumed the following Monday I asked for my key. The security man told me FAJ came over the weekend to move his personal effects into my office and moved mine into his office. He also changed the locks. I was shocked. Has it got to that level? I entered and took the decision to leave FAME for them.
About a week after, I asked someone to tell both of them that I wanted to see them. While seated, I told the story of how FAME was conceived and how it was me that invited everybody into the project including the chairman. I told them they betrayed the friendship with what they did and they just made a huge mistake. I told them that what they have achieved was not only pushing me aside but making it possible for the chairman to get the control he wanted. I told them they would regret this act of betrayal but most importantly they should not write me off because I would be back. I stood up and left the company without looking back. I didn't even take personal effects.
I got home and considered my options. I registered a company, Celebrities Communications and I also took a decision to find a platform to continue to write. I went to Today's Choice to meet Mr Coker Onita and he graciously agreed that I could join them as a contributing editor. He gave me a desk at the newsroom. When my partners heard that I was in Today's Choice, they were delighted. They kept making fun of me; "he would be walking around as if he owns the world, so he can be humbled?" A ti fuck e up (we've messed him up)" was their fun line.
I remember that three members of staff came to my house at Dideolu Estate, Ogba. One of them was crying. Why would I go to Today's Choice? They asked. You should have started another magazine, they counseled. They are making fun of you, they told me. I calmed them down and assured them that I knew what I was doing. I said it was important for me to have a platform, if not I would be forgotten in no time.
While in Today's Choice I did an interview, in it, one prominent lady who is the daughter of a prominent Nigeria was accused of something grave. Mr Coker Onita and I discussed it and we felt we could be liable if we publish it so we removed the lady's name. After we had published, my partners got to know that we removed the name of the lady. They saw it as an opportunity to attack me.
For weeks, they used the magazine that I led to form, where I owned 15% share to attack me. The attack was so vicious that Mr Coker Onita reached out to them to ask why they were doing this. They told him that the only way they would stop attacking me and Today's Choice was if Mr Coker Onita asked me to leave the magazine. Coker Onita refused. He told them what they were doing was not right and that he would stand by me.
That was not enough for them.
FAJ wrote a petition to NUJ accusing me of ethical misconduct and that I should be investigated. NUJ constituted a panel to investigate and I was told to prepare a defense. I did. At the end of it all I was exonerated. That was the most trying moment of my life. It was their vicious attacks in the magazine that I once headed that made my former wife leave me believing I had messed up my life.
Three years after the crisis in FAME erupted, the chairman accused them of embezzlement and decided to move against them. Surprisingly, they turned to me. They said we should come together to hunt the chairman and insisted that the chairman should pay us off since our shares were fully paid up shares. I knew the chairman played a major role in my removal so I decided to go along with them. We attended several meetings with their lawyers. Then I learnt that while meeting with me they had planned to do another magazine. I decided to stop attending their meetings.
They later convinced the staff to resign enmasse to start another magazine, Encomium. Everybody left so FAME could not come out. They had a meeting with circulation agents and told them FAME was now Encomium. I knew it was a mistake. Mr Adesanya that I knew is a warrior. He wouldn't take it lying low. I brought out my popcorn, relaxed and started enjoying the drama.
Mr Adesanya was vicious. Kunle and FAJ kept moving from court to police stations, to Kirikiri Prison. At a time they had to be on the run.
FAME never came out from this.
One day, Mr Adesanya sent for me. He told me to look for a top editor with newspaper background to help put FAME back. I went to see him with a top editor who was a former commissioner. Mr Adesanya told the guy that "I didn't know these people, Mayor brought them. They convinced me to remove Mayor without knowing this is what they were planning. I will spend whatever it takes to stop Encomium. This betrayal wouldn't stand".
I left believing I had done my bit. I didn't know what happened but when FAME couldn't come out by the fourth month, Mr Adesanya sent for me again. As I sat in his office he threw the blackmail at me; "Mayor, are you going to stand idly and allow your baby to die?" I told him "Sir, you don't like me and I don't like you. You colluded with my partners to push me out of the company. I would agree to come back not because of you but to prove a point to my partners. But I would come back on two conditions. The first is that you must give me a car as compensation for pushing me out of the company. The second condition is that I don't want to sign any cheque. Bring your accountant who would be in charge of the finances. He agreed. He asked which car I wanted and I said Honda Accord. He gave me the car but a Tokunbo instead of the brand new he promised.
I started recruiting staff and we brought FAME back. We also organized the best music award ever, FAME Music Awards (F.M.A). Alhaji Teju Kareem of Zmirage put together a wondrous stage that has not been replicated. The awards held at the National Arts Theatre, Iganmu.
At exactly two years after, I left to start Global Excellence magazine. Mr Adesanya wrote me a personal letter when I was leaving thanking me for bringing back FAME, my integrity and sense of forgiveness. I still have the letter.
FAJ made it look in his book that I was the problem of the partnership. I was not. He wrote brilliantly about his time in Punch, Climax, FAME and Encomium. He did not write about why he left Encomium to start Treasure and what he did afterwards.
FAJ used his magazine, Treasure, to write a vicious article about Kunle Bakare that bothers on his integrity and professionalism. Kunle was livid. He is yet to forgive FAJ for that terrible article. When Treasure died and things became difficult for FAJ, he wanted to go back to Encomium. Kunle refused and told him there was no way back for him in Encomium.
I'm one of those who appealed to Kunle to forgive and let bygone be bygone. Despite the betrayal and all that was done to me, I still remain a friend to Kunle and FAJ. I don't harbour grudges.
My mother who is now 96 years old told me in the heat of the FAME crisis never to look back. She told me that the best way to punish those who don't like you is to excel. If people want you down, when you do well, it is enough punishment for them.
I was not the problem of the partnership.
That is the story of FAME. Truth is sacred.