'I'll never leave you' — Fani-Kayode hails Ghanaian wife on her birthday
Femi Fani-Kayode, former aviation minister, has taken to social media to eulogise Regina-Hanson Amonoo, his Ghanaian wife, on her birthday.
In a post via his Instagram page, the ex-minister shared photos of Regina, his third wife, while making a number of promises about their union.
Fani-Kayode also promised to love her "forever both in this world and the next" while stating that nothing would ever come "between us".
"If I ever met an angel, it was you. If I ever had a loyal and true friend who, through thick and thin, was as constant as the Northern star, it is you. If I was ever loved it was by you. If I ever had love to give, it was for you. You are everything to me and I will love you forever both in this world and the next," he wrote.
"For 24 beautiful years we have been one and until the day I die we shall be as one. I will never leave you. I will never stop loving you. I will never forget you. I will always stand by you.
"May God continue to be with you and May He grant you many more years of peace, joy, good health, blessings and prosperity.
"May He strike down your enemies, curse those that seek to curse you and shame your adversaries and foes. May He bless those that bless you, meet your every need, and cause you to flourish and excel.
"May He vindicate you and cause you to go from strength to strength. May He enlarge your coast, exalt your horn and cause you to increase.
"May He make every crooked path straight before you and make a way for you even where there seems to be no way. I do not have the words to express just how wonderful you are and just how precious you are to me but you know exactly how I feel.
"Nothing can ever come between us because we are one and so it shall always be. May the Lord reward you for your love and commitment to me and our beautiful daughter Remilekun."
This is not the first time Fani-Kayode will be applauding Regina on social media.
In 2020, the ex-minister had described her as the "most powerful force in my life".
Fani-Kayode tied the knot with Regina in 1997 after which he married Precious Chikwendu as his fourth wife in 2014.
The ex-minister has been in a heated tussle with Chikwendu for the custody of their four children since their marriage collapsed.
Fani-Kayode had earlier married Saratu Attah in 1987 but the duo split three years later. In 1991, the ex-minister also married Yemisi Adeniji but they were separated by 1995.
'I Be Nobody's Ex', Olori Naomi Breaks Social Media Silence
Evangelist Naomi Silekunola, the estranged wife of the Ooni of Ife, Oba Adeyeye Ogunwusi Ojaja II, on Tuesday, broke her silence on social media since her divorce post on December 23, 2021.
Taking to her Instastories and Facebook status simultaneously on Tuesday night, the 28-year-old evangelist uploaded a short video of herself after a makeover session.
Playing rhythmically in the background was 'I Am Beauri' by Afro-soul singer, Bassey Kenneth, popularly known as Beekay.
The lyrics of the song heard in the video goes thus; I'm a beauri, I be spec, I drip glory, I be nobody's ex, haters go hate o, potatoes will potate…
Naomi had announced her separation from the monarch through an Instagram post in December 2021. She had also renounced the title of a 'Queen', saying she tried to make the three-year union work but the Ooni's public identity is at variance with "his true self".
Since the split between 47-year-old Ooni and Naomi, many Yoruba monarchs and elders including the Deji of Akure, Oba Aladetoyinbo Aladelusi, have tried to reconcile the estranged couple but the peace talks cannot be said to have yielded any results known to the public as the divorce post remains on the social media accounts of the evangelist.
Our correspondent cannot also confirm whether she is back to the palace as of the time of filing this report as there has not been any official statement to that effect.
Before being coronated king, the Ooni was previously married to Adebukola Bombata in 2008 but the marriage failed. As a monarch, the Ooni married Edo-born Zaynab-Otiti Obanor in 2016 but the union lasted for 17 months before their separation.
He later married Silekunola in 2018 and the marriage produced a son before the divorce announcement in December.
The monarch also had a daughter with Omolara Olatubosun as a teenager. Olatubosun gave birth to Princess Adeola Ogunwusi but recently, there have been counter-claims between the Ooni and Olatubosun over who was responsible for the upbringing of their daughter.
Aside from the Ooni, other traditional rulers who had experienced divorce known to the public include the Oluwo of Iwoland, Oba Abdulrosheed Akanbi, whose marriage to his Jamaican wife, Ms Chanel Chin, crashed in December 2019. Also, Anuoluwapo Adeyemi, one of the wives of the Alaafin of Oyo, Lamidi Adeyemi III, parted ways with him in November 2020.
Pero Adeniyi Gets Tongue Wagging As She Puts Her Curves On Public Display
Pero Adeniyi, the baby mama of Nigerian legendary singer 2face, recently got many tongues wagging with her new photo.
Ahead of her 40th birthday, Pero Adeniyi took to her Instagram page to share a photo of herself dazzling in a blue jumpsuit.
Pero Adeniyi also bragged about being a billion-dollar boss lady accompanied with multiple blue love emojis.
The photos sparked reactions on her page as many of her followers stormed the comment section with beautiful compliments.
afola_global wrote: Beautiful and classy. Billion-dollar baby
fadekemiiiii wrote: You blue us away with that BODY…. thanks gf
mrbanky_20 wrote: Hey momma May you continue to glow till tha kingdom come
ronnyeboony wrote: Everyone have their Favorite's …U my Favourite
Kemi Filani News recalls 2face Idibia slammed those attacking his wife Annie after a troll left a nasty comment on his son's Instagram page.
A troll had accused Pero Adeniyi of being a homewrecker, and this is obviously connected to the call out of Annie Idibia a few months ago.
The Instagram troll informed 2face's son to advise his mother, Pero Adeniyi, to stop being a homewrecker, and some people accused Annie of using the fake page to troll the boy.
Singer 2face rain curses on those accusing his wife, Annie Idibia of using fake page to troll Pero Adeniyi's son
Reacting to this, 2face defended his wife Annie, stating that God will punish everyone accusing his wife wrongly and further celebrated her describing her as a queen.
"I Don't Look Down On Anyone" – Seyi Tinubu Says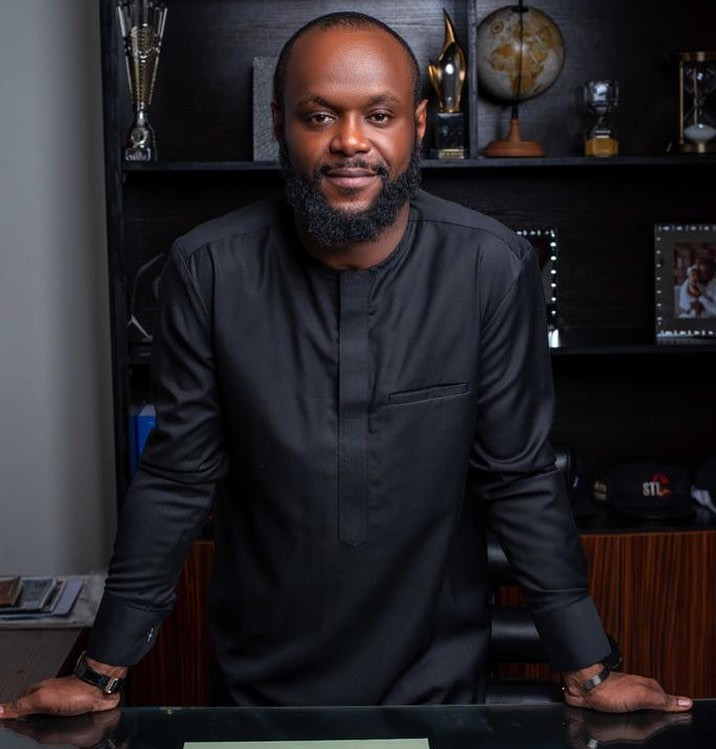 Seyi Tinubu, son of APC National leader, Bola Tinubu, has said that he does not look down on anybody.
Seyi stated this on Tuesday January 25, in a quote credited to him which he reposted on his Instagram story.
"Status is merely a social construct. We are all important. That's why I don't look down on anyone." he said.