GOVERNOR V IGP: ONLY RESTRUCTURING CAN SAVE NIGERIA
Section 215 of the Constitution of the Federal Republic of Nigeria, 1999 (as amended):
"215. (1) There shall be –
(a) an Inspector-General of Police who, subject to section 216(2) of this Constitution shall be appointed by the President on the advice of the Nigeria Police Council from among serving members of the Nigeria Police Force;
(b) a Commissioner of Police for each state of the Federation who shall be appointed by the Police Service Commission.
(2) The Nigeria Police Force shall be under the command of the Inspector-General of Police and contingents of the Nigeria Police Force stationed in a state shall, subject to the authority of the Inspector-General of Police, be under the command of the Commissioner of Police of that state.
(3) The President or such other Minister of the Government of the Federation as he may authorise in that behalf may give to the Inspector-General of Police such lawful directions with respect to the maintenance and securing of public safety and public order as he may consider necessary, and the Inspector-General of Police shall comply with those direction or cause them to be compiled with.
(4) Subject to the provisions of this section, the Governor of a state or such Commissioner of the Government state as he may authorise in that behalf, may give to the Commissioner of Police of that state such lawful directions with respect to the maintenance and securing of public safety and public order within the state as he may consider necessary, and the Commissioner of Police shall comply with those directions or cause them to be complied with:
Provided that before carrying out any such directions under the foregoing provisions of this subsection the Commissioner of Police may request that the matter be referred to the President or such minister of the Government of the Federation as may be authorised in that behalf by the President for his directions.
(5) The question whether any, and if so what, directions have been given under this section shall not be inquired into in any court."
NIGERIA IS A UNITARY FEDERATION
The 1999 Constitution tells a lie against the people of Nigeria when it claims that we are running a Federation but strips the Governor of a State of powers over security.
In the final analysis, only restructuring can save this nation.
Those who make peaceful change impossible make violent change inevitable!
Ebun-Olu Adegboruwa, SAN
Lekki, Lagos.
04/01/2022
We Actually Wanted Akala Out Too When We Arranged For Ladoja's Impeachment – Prof Soji Adejumo
Professor Soji Adejumo, a scholar and prominent politician in Oyo State was the guest of Olayinka Agboola on the popular Splash 105.5fm Radio Show, Parrot Xtra/Ayekooto On Radio anchored by Olayinka Agboola on Tuesday.
During the interaction, the former gubernatorial aspirant and former Oyo SUBEB Chairman made some shocking revelations about political developments during the tenure of Senator Rashidi Ladoja as governor of the state.
Read excerpts here as packaged by Dare Raji and Olawale Awe:
How did you react to the death of the former governor of Oyo state, Otunba Adebayo Alao-Akala?
I was pained and devastated by the sudden announcement of his death. I actually planned to see him before his death but he left unannounced. I am sure he was looking forward to his 80th birthday celebration because during his lifetime, he was a lively person. It took so much efforts for me to visit Ogbomoso.
What lesson do you think we, especially, politicians can learn from his demise?
Everything is ordained by God, looking at the background of the late governor, he was not born with a silver spoon. When he came into the world, he was not even expecting to become a governor, he was opportune to find himself in the Nigeria Police Force (NPF) and after his compulsory retirement, he ventured into politics and became the chairman of a local government in Ogbomosho under the All Peoples Party (APP).
Nobody gave the party, APP the opportunity of winning any local government seat because Alliance for Democracy (AD) was in the majority and won virtually all the votes in the election.
When he aspired to re-contest for the same seat, the people of his community opposed him by supporting another candidate before he was eventually picked as the deputy governor.
God really helped him and surrounded him with strong supporters during his travails, when he was denied the ticket to return as LG chairman, he was nominated as the deputy governorship candidate.
When we went to Eagles Square in Abuja for the congress after we failed to hold it in Oyo state, Akala was not permitted to come in as a delegate, he was left stranded outside the venue and it was he that was helping us to arrange for the urgent needs of our delegates from the other end.
A night before the scheduled date of the congress we were in Baba Lamidi Adedibu's room in a hotel in Abuja and his name was among the delegates' list but unfortunately, on the day of the congress his name was expunged.
Miraculously, God decided to reward him with the office of a deputy governor and he performed creditably well. And he later got to become the governor.
This political journey of late Otunba Akala is still being discussed…
Yes. I can say here categorically that Otunba Alao Akala was not part of the process that led to the impeachment of the then governor of the state, Senator Rasheed Ladoja. I was part of those that impeached him, I have no regret participating in it, and I have even spoken to Ladoja my brother recently about it.
During that period, we were not happy with the way he was running the government of the state and his attitude towards governance made him to be impeached.
Furthermore, if constitution had permitted it, his deputy, Akala would also have been impeached with him.
I make bold to say it essentially here that Akala was not part of any meeting that led to Senator Ladoja's impeachment and when I heard that Ladoja spoke that his former deputy was not part of those that impeached him, I gave kudos to him for saying the truth.
When Akala became the governor by chance, we spoke with him and stated our demands to him, he made governance very easy for the people and the party stakeholders, and he was very approachable while in office.
How will you succinctly describe Otunba Alao Akala?
He was human and humane in the sense that with little prompting, he is always ready to lend a helping hand. Whenever he saw people in need and distress, he was always ready to provide succor. He was a compassionate leader and he possess good attributes that many politicians lack.
What is your plan towards the year 2023 general election?
I am currently in All Progressives Congress (APC) and by the grace of God as long as I am alive, I will continue to nurse and actualize my ambition.
How does it make you feel about the situation and challenges Nigeria is currently facing under the current APC-led administration?
Looking at the circumstances we found ourselves in this uncertain situation, I will be very honest to say it here that the APC government has not succeeded in running the best practices in government.
Furthermore, looking at the unreasonable increase in tariff of electricity in the country, their charges are outrageous and not commensurate with the services being offered, it shows that we are currently in deficit of best governance and I believe that Nigerians should not be allowed to suffer based on the inefficiency of the government.
What is the way forward sir?
The reality is that we are all part of the system and I believe Nigerians are becoming wiser every day especially as we approach 2023 general election, and we must learn to vote based on principles.
Principled Political Choices Are Not Betrayal – Babafemi Ojudu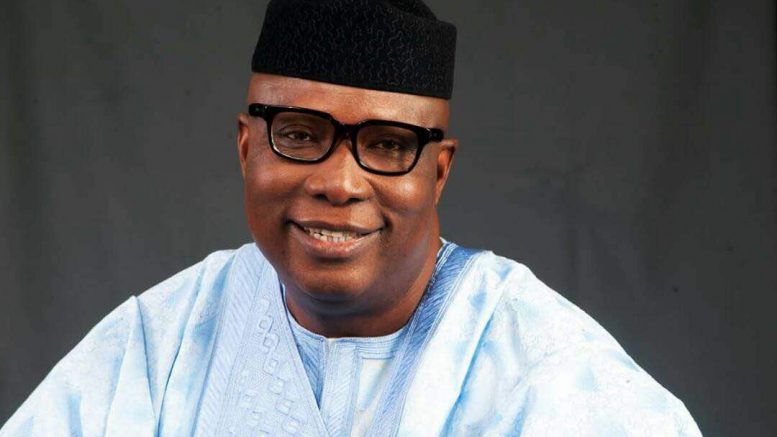 I have seen a statement made by me, many years ago, to celebrate the 60th birthday anniversary of Senator Bola Ahmed Tinubu making the rounds.
Yes I did make that statement. And more of such will come in my autobiography. We, together, have seen good days and bad days.
I and Bola Tinubu have come a long way and we have been there for each other. So let no one use my acknowledgment of his good deeds and my refusal not to support him in his bid for Nigeria presidency to portray me as a betrayer.
Tinubu remains my leader and I will forever cherish him and the contributions he made to my Organisation during our fight against the military.
He however knows I don't follow the herd. I make my choices based on very rigid parameters . He will tell you I am very Independent in my actions and ways.
As a third year university student my dad chose to be in NPN. I never considered the fact that he fed me and paid my school fees to join him in a party I despised. I went to UPN and became a youth leader.
Tinubu will tell you that whatever and whoever Ojudu is committed to is in for 100 percent commitment. Reasons I did rather faced torture and possible death in General Sani Abacha's detention than reveal certain things they wanted me to reveal about him.
The idea that everyone who has related with Tinubu and disagrees with him on this Presidential bid is a traitor and a betrayal is puerile. Many of us, his associates, were not made by him as you also want the world to believe.
We were already made before meeting him and in the cause of relating we gave one another a helping hand. As far back as 1992 when I came to know him I was already one of the editors of a popular news magazine with a good standing too in the civil society. I walked out of my job when our billionaire publisher (Chief MKO Abiola) requested I and my colleagues to apologize to General Ibrahim Babangida over a story critical of the regime. That was 1992.
When I left that job, Chief Gani Fawehinmi, a man whom I was indebted to greatly (gave me a scholarship in my school days alongside King Sunny Ade) invested in my publishing platform (The News, publisher of PM news). The same one that was consequential in the battle to bring democracy back to Nigeria.
At the conclusion of that struggle, Chief Fawehinmi insisted we seat out politics. Senator Bola Ahmed Tinubu disagreed with this notion, and I did as well. Against an obvious choice to blind loyalty, I went along with Senator Tinubu even serving severally in critical roles as he assumed the Governorship position. My actions angered Chief Gani so much he asked that I repay his investments. Guess what? I gladly did.
So if my principled stance against NPN, against IBB and against "siddon look" was not betrayal of my father, Chief MKO Abiola and Chief Gani Fawehinmi respectively, why would my principled stance against our leader present ambition be.?
So, on this matter of 2023 I wish him well but I cannot in good conscience give him my support or cast my vote for him in the coming primary. It is my right. I am above 60 years of age for God sake. I almost died seeking this inalienable democratic rights, held up in detention and severally tortured. Your god is not my god.
Let no one think he can browbeat or blackmail me to do what does not go with my conscience or my ideals. Enough of your phone threats and embarrassment of my family members.
I know Tinubu. I respect and adore him. Many of his latter day supporters do not even know him. If they do, they won't resort to emotional and physical blackmail. When Tinubu decided to go against Afenifere and the Yoruba elders in 2003 by not supporting President Olusegun Obasanjo, he wasn't betraying the Yoruba nation or a traitor to Afenifere. He made a choice and history has been his judge. Let history be my own judge too. When he supported Chief Olu Falae against Chief Bola Ige , our respected leader, who fought for him to emerge candidate of Alliance for Democracy in Lagos, no one shouted betrayal.
For the irritants who have been sending threat messages to me and members of my family or calling to abuse me for not supporting Tinubu, do know that is not democracy. It is something else. I spent my youth years fighting autocracy and intolerance of the military and I am still willing and ready, even now, to stand up for what I believe , even if it will cost me my life. Enough said.
Senator Babafemi Ojudu writes from Abuja
2023 Presidency: Tinubu's Declaration Unsettles Osinbajo's Camp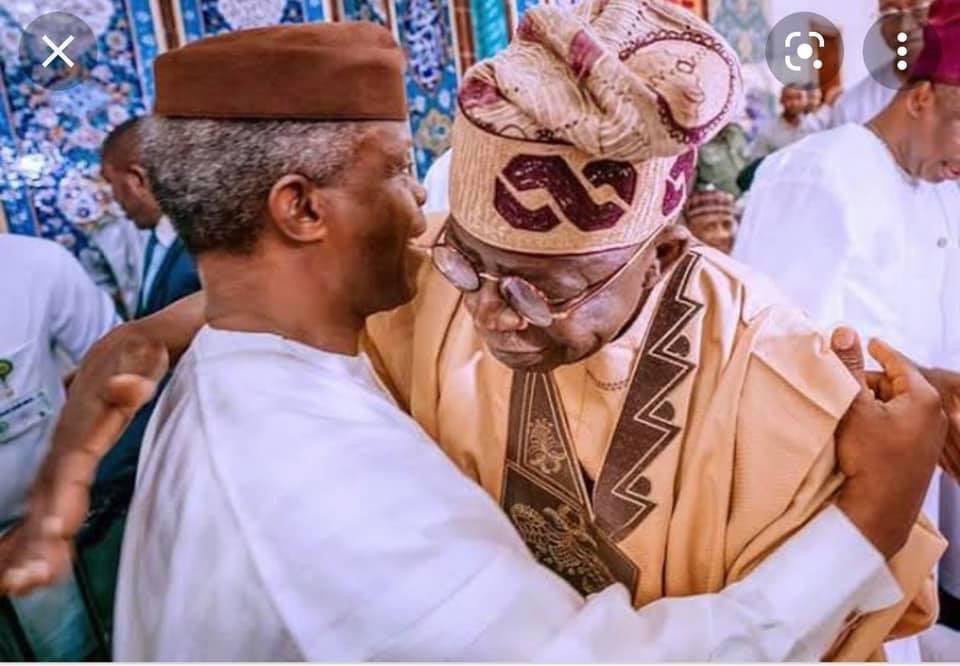 The declaration by Bola Ahmed Tinubu on the 2023 presidential election has halted all momentum in Vice President Yemi Osinbajo's camp, DAILY POST gathered.
Tinubu, the national leader of the APC and godfather of the Vice President, on Monday, declared his intention to run after a meeting with President Muhammadu Buhari.
In a press briefing after the meeting, Tinubu said the ambition to be the president of Nigeria has been a lifelong ambition.
Sources in Osinbajo's camp told DAILY POST that the move by Tinubu has temporarily halted the underground mobilization that is ongoing.
"Once baba had indicated interest, there is no need to contemplate running for the office," the source told DAILY POST.
Before the announcement by Tinubu, Osinbajo was in a strong momentum. In December, former military president, Ibrahim Babangida had given some sort of endorsement. "I want you to tell him to stay on cause," IBB had said.
It would be recalled that the Emir of Daura, Alhaji Dr Umar Farouk Umar, also had glowing remarks about the Vice President during the turbaning of Yusuf Buhari in Daura.
That was not the first time the Emir of Daura would be paying glowing remarks on Osinbajo. In 2018, the monarch said, "I can assure you that our son has enormous trust in you, I want you to continue to justify that confidence he reposed in you."
Equally, despite the romance between Tinubu and Governor Umar Guanduje of Kano State, Kawu Hafiz, a member of the House of Representatives from Kano State also openly endorsed the aspiration of Osinbajo.
The Osibanjo Grassroot Organization had been moving around the country to solicit support for the former Attorney General of Lagos State.
In one fell swoop, this momentum is under threat because of the relationship with Tinubu.
Long years of loyalty to Tinubu
In 1999, Tinubu appointed Osinbajo as his Attorney General, a cabinet position that Osinbajo served in for 8years. After the administration, Osinbajo remained part of that set of politicians like Rauf Aregbasola, Babatunde Fashola, Muiz Banire, Lai Mohammed and others.
From being commissioners, all these politicians have all been elevated to different positions and remained loyal to Tinubu. Aregbesola who was Commissioner for Works became governor of Osun State and now the Minister of Interior. Babatunde Fashola who was Chief of Staff later became Governor of Lagos State and now Minister of Works and Housing. Lai Mohammed also served as Chief of Staff and currently is the Minister of Information and Culture.
After a failed bid to join Buhari's ticket as running mate as stated in the book by Bisi Akande, 'My Participation', Tinubu nominated Osinbajo as running mate to Buhari.
In 2016, speaking on who nominated him, Osinbajo had said, "An APC national leader whom I had served when he was governor was interested in putting me forward as the running mate of President Muhammadu Buhari in consensus with other national leaders of the party."
6 years of Loyalty to Buhari
In 2019, during the 59th Independence Day, in the "This is Nigeria" magazine, Osinbajo had in a message titled "Uncompromised Loyalty" pledged his loyalty to Buhari
"He is the best boss and I find it thrilling to serve Nigeria under him. It is only responsible of me to give my unwavering loyalty to President Buhari," the VP wrote.
The level of loyalty that exists between the two was further amplified by Buhari after his death rumour
"Poor Professor Yemi Osinbajo, even he had to deal with the rumours. Some people reached out to him to consider them to be his vice-president because they assumed I was dead. That embarrassed him a lot; we discussed it when he visited me while I was convalescing," he said.
In 2018, when the President was in London for medical attention, the men of the Department of State Services (DSS) laid siege at the entrance of the National Assembly. Following the uproar, Osinbajo as the Acting President fired the once-powerful Lawal Daura.
Hence, when the President declared that he has a preferred candidate, but he will not mention the person, many believed it could be Osinbajo. In the aftermath of the declaration, Mr Tinubu notified Buhari of his intention to run despite claiming that he is still consulting.
On Tuesday, the Governor of Ebonyi State, Dave Umahi also went to Buhari to inform him that he is running.
Chief Segun Okunloye, a Chieftain of the APC, told DAILY POST that the campaign is all about timing and momentum. "The President's declaration of having a favourite has sped up the process.
"The race to succeed Buhari is going to be about decisiveness because the APC is the biggest party currently, you can see the difficulty in even picking a date for the convention. So, politicians will have to be fast, else, you are out."
Proxies battling it out……
During the declaration, Mr Tinubu declined to talk about individuals, rather focused on selling himself; while Osinbajo is yet to make any comment on the issue, however, proxies have been talking.
On Tuesday, the Director-General of Bola Tinubu Support Group Council and former member of the House of Representatives, Abdulmummin Jubrin was on Arise TV. During the interview, he said even though both Osinbajo and Tinubu are qualified, only Tinubu can clinch the ticket and also win the general election.
According to him, Osinbajo's aspiration is coming at the wrong time.
DAILY POST also monitored the appearance of Oluwagbemi Michael, the Trustee Osinbajo Grassroots Organisation on Leadership TV. In the course of the interview, Micheal denied the existence of Tinubu's political family
"I am not seeing registration of any organization called Asiwaju political dynasty. Asiwaju Tinubu himself is a product of long years of mentorship. He was a Senator standing many feet behind the then Presidential candidate, MKO Abiola, he then rose to become the governor Lagos State, one state out of 37. Every man is destined to take his own path. The path the Vice President had been destined to go through Asiwaju. As I mentioned, someone who is married to the granddaughter of the scion of the Yoruba dynasty, Obafemi Awolowo, already has a proud political heritage.
"Is he a member of the Bola Onagoruwa family, is he a member of the Awolowo family– it is still very impossible to match the Awolowo political legacy in Yoruba land or Nigeria today. Or maybe you want to call him a member of Tinubu's family," he stated.
While this is ongoing, Nigerians are waiting to hear from both politicians.