Wike: How My Father And I Were Arrested, Charged With Murder (Video)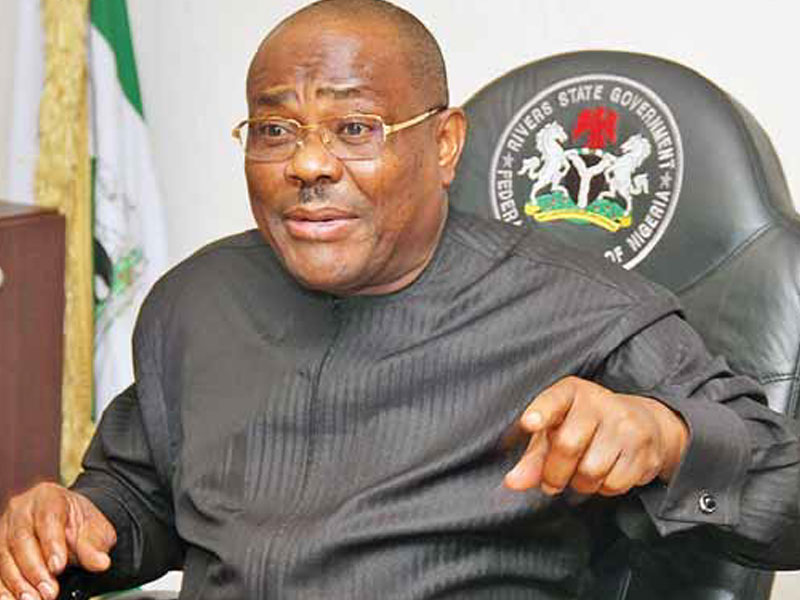 Governor Nyesom Wike of Rivers State has recalled how a chieftaincy dispute in his community led to the arrest and detention of his father, himself and other family members.
He said this while eulogising Emmanuel C. Ukala, a Senior Advocate of Nigeria, on the occasion of his 65th birthday.
Wike said it was Ukala, who led the legal battle for his family to be discharged and acquitted during the ordeal.
"There was a time that the entire family was charged for murder. Every male was taken away. We only had women left in the house with children between the ages of one and five. As at that time, I was reading law at the then Rivers State University of Science and Technology, now Rivers State University," he said.
Wike said the senior lawyer, in whose firm he worked after leaving the Nigerian Law School, took his family's ordeal very personal and gave his best to it.
The governor added that when he declared his intention to contest for the office of the chairman, Obio-Akpor Local Government Area in 1998, some callous politicians in his constituency ganged up and conspired with the police to frame him up for armed robbery.
According to him, Ukala not only intervened and secured his release, but also defended him from the tribunal up to the Supreme Court when some vested interest in the council desperately attempted to deprive him to be sworn into office as Obio-Akpor council chairman.
"Throughout my chairmanship matter in 1998, when we had election down to April 4, 2000, when Supreme Court finally decided my matter, he never took one Naira."
Governor Wike stated that when the Rivers State election petition tribunal annulled the 2015 governorship poll which he won convincingly, he contacted some lawyers to defend him in the matter and they demanded as much as N300 to N600 million as their legal fee but when he approached Ukala, whom he described as a mentor, he was offered free legal service.
"Then my governorship election, most people may not believe it, from governorship tribunal down to Supreme Court, he never collected one dime," Wike stated.
Video:
Culled from Daily Trust.
LASOMP Congratulates Rasheed Bolarinwa As He Emerges ACAMB President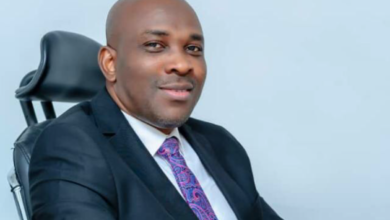 Lagos State Online Media Publishers (LASOMP) has felicitated with Mr Rasheed Bolarinwa on his election as the President of Association of Corporate Affairs Managers of Banks, ACAMB, wishing him every success in his new position of leading corporate managers to chart a path of professional development and fulfilment.
LASOMP in a statement by its President, Mr Sola Adeyemo, said, "As a professional in the corporate industry who has held several strategic positions in Polaris Bank, a leading commercial bank in Nigeria, I trust that Mr Bolarinwa's vast knowledge and experience in corporate world will greatly benefit the banking sector.
Adeyemo assures the new leadership of ACAMB of the continued cooperation of his administration in addressing the broad range of challenges and opportunities facing the banking sector.
Other elected executives include Oze Kalu, 1st vice-president (FirstBank); Lola Egboh, 2nd vice-president (First City Monumental Bank, FCMB); Sipe Babajide, secretary-general (EcoBank); Omide Odekina, assistant general-secretary (United Bank for Africa, UBA); Patrick Osilaja, financial secretary (Fidelity Bank); Funmilayo Falola, treasurer (Wema Bank); Abdul Imoyo, publicity secretary (Access Bank); Utulu Ozena, social secretary (Heritage Bank).
ACAMB was established in 1996 as an umbrella body for managers and public relations professionals in the Nigerian banking sector. It was founded as a response to the then negative perception of the banking industry.
Police Arrest Suspect Over Disappearance Of 35-year-old Woman In Lagos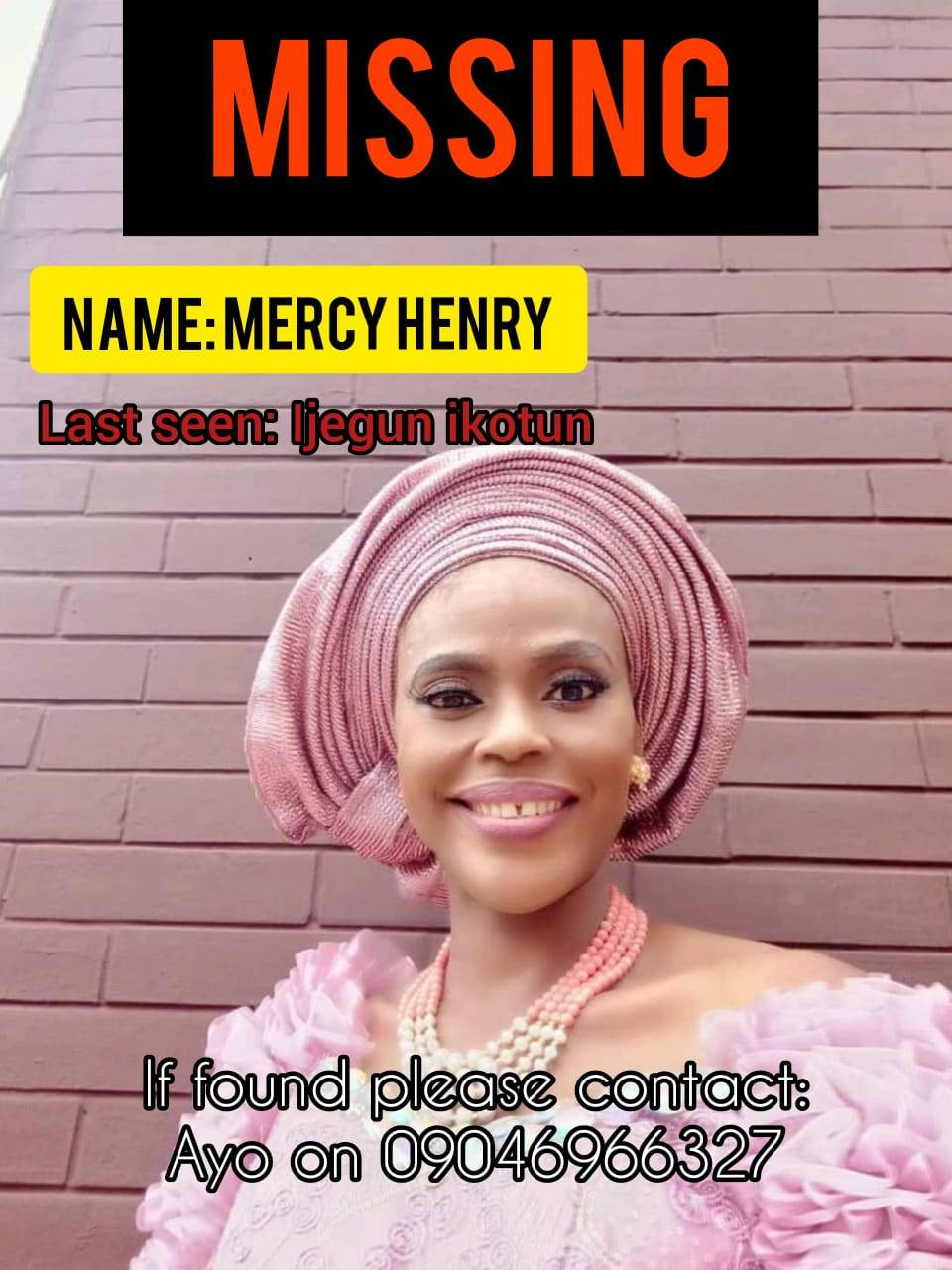 The police has arrested a suspect in connection with the disappearance of Mercy Henry, a 35-year-old mother of two, a month ago in Lagos.
According to the woman's father, Pa Henry Ekienabor,70, Mercy had told her family she was going to Ijegun, a suburb in Lagos State on December 16, 2021 and has since not been seen.
Speaking to the Guardian, Pa Ekienabor, who raised the alarm, said the family was apprehensive as the whereabouts of Mercy remains unknown.
He said not knowing whether Mercy is alive or dead was the most distressing for him and his family members.
Ekienabor, who said he has reported the matter to the police, was dissatisfied with the manner the police were handling the investigation.
He explained that although a suspect, Mayowa Timothy Bamidele, has been arrested and in police custody, he insisted that the police were not escalating the matter to the level he wanted. He also accused the police of handling Mayowa's interrogation with kid gloves.
"I feel frustrated and dejected because I have never experienced this type of situation in my life. It's been almost a month now and Mercy is nowhere to be found. We went round, called her friends and reported to the police. Police keep saying the investigation continues. We've gone to spiritual homes and we were told Mercy was being caged somewhere, but where? Nobody knows!" he said.
Recalling how Mercy disappeared, Ekienabor said: "On December 16, I got a call from my son that Mercy didn't return home to sleep. She had told everyone she was going to Ijegun, but she didn't mention the name of the person she was going to see. That same night, her siblings started calling all her friends, asking if they had heard or seen Mercy
"One of her friends residing at Port Harcourt, named Ayo, said that she spoke with Mercy at noon. She said that Mercy called, asking for a loan of N30, 000, that she needed it for treatment at a trado-medical home, that she was short of blood and getting leaner.
"Ayo told us that she paid the money into a First Bank account bearing the name, 'Mayowa Timothy Bamidele,' given to her by Mercy. The money landed in the account at 1:59pm and at 2:02p.m., Mercy's phone number stopped going. Since then, we've not been able to reach her."
The following day, the anxious family members dashed to Gowon Estate Police Station to make a formal complaint, declaring Mercy missing.
Using the information supplied by Ayo, the police went to First Bank and with the assistance of the Bank, Mayowa; the account holder that received the N30, 000, was arrested.
"Mr. Mayowa's story has too many discrepancies. He claimed to have seen Mercy four years ago when she came to his traditional birth centre to deliver a baby girl. But his phone history and chats showed that he and Mercy spoke on December 15 about 9:00p.m.
"Now, if you call her phone it would be switched off, but at night it would ring twice or thrice, then it would be switched off. It shows that someone is in possession of it. On December 24, we requested that the matter be transferred to the State Criminal Intelligence and Investigations Department (SCIID), Panti, Yaba," said Ekienabor.
Spokesperson of the Lagos State Police Command, Adekunle Ajisebutu, who confirmed the incident, said that a suspect has been arrested in connection with the disappearance of the woman.
"The case is still under intensive investigation at the SCIID. The Commissioner of Police, Hakeem Odumosu, has directed detectives handling the case to intensify efforts to trace the whereabouts of the woman. Meanwhile, a suspect has been arrested and is currently helping the Police detectives in their investigation." he stated.
Fuel Subsidy Removal: We'll Engage Organised Labour – NGF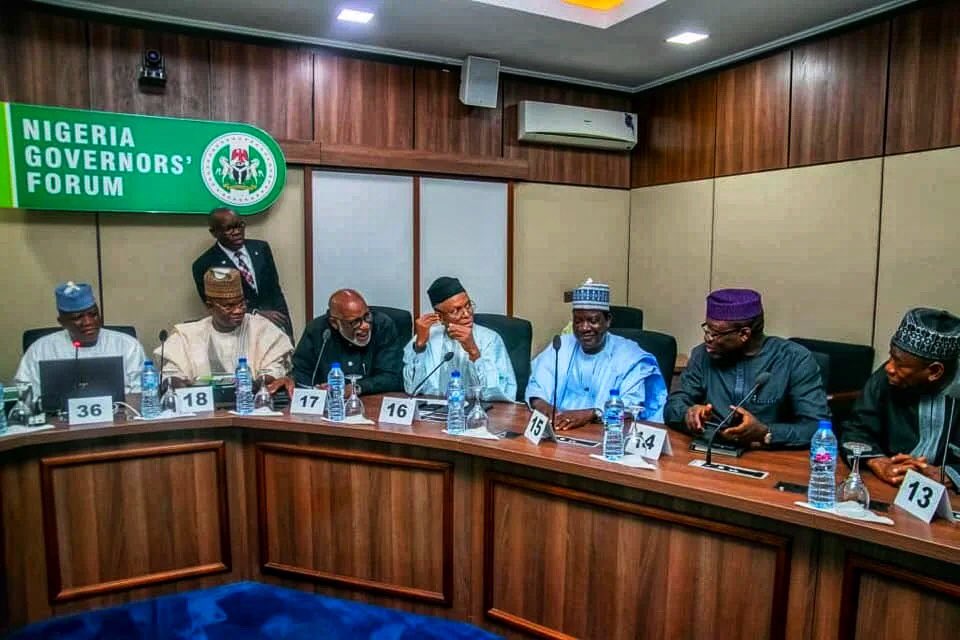 The Nigerian Governors' Forum (NGF) on Thursday said it will engage the organised labour unions on the removal of fuel subsidy in the country.
Governor Kayode Fayemi, NGF Chairman, made this known while briefing newsmen on Thursday in Abuja.
Fayemi had said all governors met and discussed issues of national importance, including removal of subsidy and Electoral Amendment Bill and will enagage the leadership of the Nigerian Labour Congress (NLC) and the Trade Union Congress on how best to address this issue without causing any disaffection.
"So, we shall be engaging the NLC as sub-national leaders and with a view to ensure that the outcome of our engagement will also be fed into the national discourse," Fayemi said.
Speaking on what was the input of the NGF in the proposed price of N302/liter as price of petrol, Fayemi said the matter was not a decision of the governors but the exclusive responsibility of the Federal Government.
He said that even though it was the responsibility of the National Economic Council, the governors were contributing to the debate.
Fayemi also commended the Senate for accelerating the removal of the contentious clauses in the draft Electoral Amendment Bill.
He expressed hope that the House of Representatives would follow suit, so that the revised electoral Bill could be returned to Mr President for assent on time.
This, according to him, will enable the various institutions, particularly the Independent National Electoral Commission to proceed at pace with its responsibilities towards the various elections in 2022 and 2023.