Nigerian Nurse Jailed For Sexually Abusing Patients In US
A Nigerian nurse, Godbless Uwadiegwu was on Tuesday sentenced to three years in prison for sexually abusing patients in the United States.
The 59-year-old was accused of having sexual contact with two patients in two different facilities: Traditions of Deerfield and Otterbein SeniorLife in Maineville.
He will also be required to register as a Tier I sex offender for at least 15 years.
Uwadiegwu, who pleaded guilty in November to two felony counts of gross sexual imposition, was previously indicted on 3 rape charges and 3 charges of gross sexual imposition. The rape charges and one of the gross sexual imposition counts were dropped as part of the plea.
Prosecutors sought the maximum sentence.
His attorney unsuccessfully argued in court that Uwadiegwu was not a repeat offender and only a "moderate risk."
"As a caregiver, I put empathy in my work," Uwadiegwu told the judge just before he was sentenced. "It's me, God and the patient… it never came across my mind at any time. Please, believe me."
Judge Donald Oda, however, described an expert analysis report about Uwadiegwu as unpersuasive.
The judge said he agreed with Uwadiegwu that being a caregiver is a very important job.
"So, when we have an assault, it's an assault on our way of life," Judge Oda told him.
A victim's advocate read a letter written by one of the former patients: "Some people may not remember, but I do."
Authorities are not done with Uwadiegwu.
He faces similar charges from two alleged incidents in Butler County, in Hamilton in September 2018 and in Middletown in December 2013.
A Butler County grand jury indicted him in November on five charges including rape, two counts of gross sexual imposition, sexual battery and unlawful restraint, court records there show.
Hamilton police records allege he was a state-tested nursing assistant when he had sexual contact in a private home in 2018 with a disabled victim who could not resist or give consent due to her condition.
The other report, from Middletown police, is from 2013.
That victim stated that she was friends with Uwadiegwu and said that he was pushing to become her home health provider when he sexually assaulted her.
The report states Uwadiegwu was with Hope Home Health Care at the time.
BREAKING: Osinbajo meets state governors over fuel subsidy, launches COVID-19 stimulus program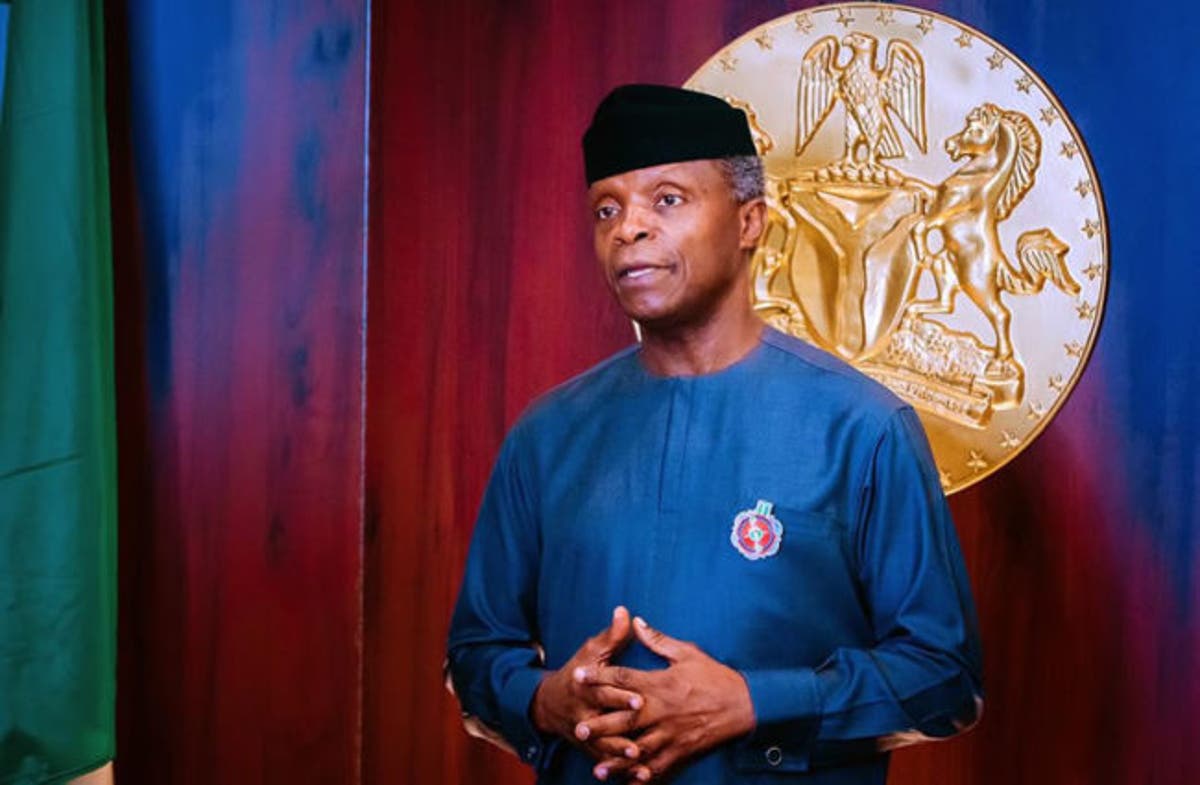 Vice President Yemi Osinbajo is currently presiding over the National Economic Council NEC meeting at the Presidential Villa, Abuja, where a good number of state governors are in attendance.
Before the meeting kicked off, Osinbajo launched the Nigeria COVID-19 Action Recovery and Economic Stimulus NG-CARES Program.
The program is being funded under the World Bank N750million loan.
As at the time of filing this brief report, there are strong indications that the meeting would deliberate on the contentious issue of fuel subsidy.
DAILY POST reliably gathered that most of the state governors who are members of NEC are not favourably disposed to the situation where deductions are made from their federal allocations, which goes into subsidising fuel products for the populace.
Osinbajo serves as chairman of the National Economic Council while the 36 state governors are members, including the FCT Minister, Mohammed Bello, the Minister of Budget and National Planning, Zainab Ahmed among other key agencies of government.
Meanwhile, at the federal level, the government appears to be at crossroads in taking concrete decisions on fuel subsidy removal owing to economic constraints.
More details later…
LASOMP Congratulates Rasheed Bolarinwa As He Emerges ACAMB President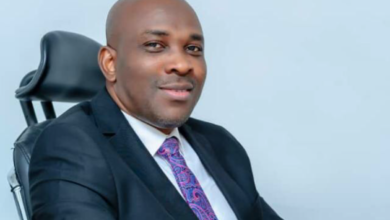 Lagos State Online Media Publishers (LASOMP) has felicitated with Mr Rasheed Bolarinwa on his election as the President of Association of Corporate Affairs Managers of Banks, ACAMB, wishing him every success in his new position of leading corporate managers to chart a path of professional development and fulfilment.
LASOMP in a statement by its President, Mr Sola Adeyemo, said, "As a professional in the corporate industry who has held several strategic positions in Polaris Bank, a leading commercial bank in Nigeria, I trust that Mr Bolarinwa's vast knowledge and experience in corporate world will greatly benefit the banking sector.
Adeyemo assures the new leadership of ACAMB of the continued cooperation of his administration in addressing the broad range of challenges and opportunities facing the banking sector.
Other elected executives include Oze Kalu, 1st vice-president (FirstBank); Lola Egboh, 2nd vice-president (First City Monumental Bank, FCMB); Sipe Babajide, secretary-general (EcoBank); Omide Odekina, assistant general-secretary (United Bank for Africa, UBA); Patrick Osilaja, financial secretary (Fidelity Bank); Funmilayo Falola, treasurer (Wema Bank); Abdul Imoyo, publicity secretary (Access Bank); Utulu Ozena, social secretary (Heritage Bank).
ACAMB was established in 1996 as an umbrella body for managers and public relations professionals in the Nigerian banking sector. It was founded as a response to the then negative perception of the banking industry.
Police Arrest Suspect Over Disappearance Of 35-year-old Woman In Lagos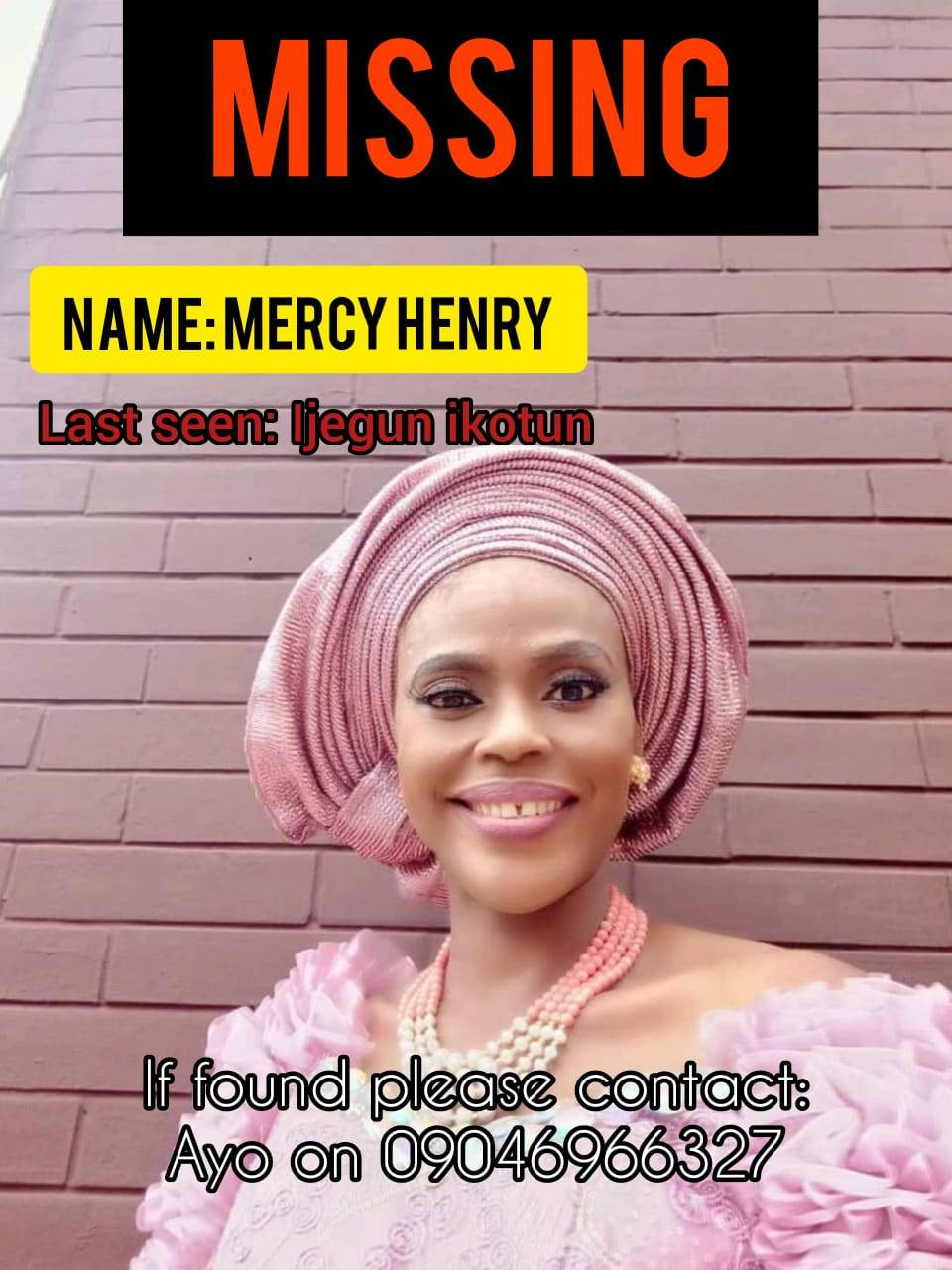 The police has arrested a suspect in connection with the disappearance of Mercy Henry, a 35-year-old mother of two, a month ago in Lagos.
According to the woman's father, Pa Henry Ekienabor,70, Mercy had told her family she was going to Ijegun, a suburb in Lagos State on December 16, 2021 and has since not been seen.
Speaking to the Guardian, Pa Ekienabor, who raised the alarm, said the family was apprehensive as the whereabouts of Mercy remains unknown.
He said not knowing whether Mercy is alive or dead was the most distressing for him and his family members.
Ekienabor, who said he has reported the matter to the police, was dissatisfied with the manner the police were handling the investigation.
He explained that although a suspect, Mayowa Timothy Bamidele, has been arrested and in police custody, he insisted that the police were not escalating the matter to the level he wanted. He also accused the police of handling Mayowa's interrogation with kid gloves.
"I feel frustrated and dejected because I have never experienced this type of situation in my life. It's been almost a month now and Mercy is nowhere to be found. We went round, called her friends and reported to the police. Police keep saying the investigation continues. We've gone to spiritual homes and we were told Mercy was being caged somewhere, but where? Nobody knows!" he said.
Recalling how Mercy disappeared, Ekienabor said: "On December 16, I got a call from my son that Mercy didn't return home to sleep. She had told everyone she was going to Ijegun, but she didn't mention the name of the person she was going to see. That same night, her siblings started calling all her friends, asking if they had heard or seen Mercy
"One of her friends residing at Port Harcourt, named Ayo, said that she spoke with Mercy at noon. She said that Mercy called, asking for a loan of N30, 000, that she needed it for treatment at a trado-medical home, that she was short of blood and getting leaner.
"Ayo told us that she paid the money into a First Bank account bearing the name, 'Mayowa Timothy Bamidele,' given to her by Mercy. The money landed in the account at 1:59pm and at 2:02p.m., Mercy's phone number stopped going. Since then, we've not been able to reach her."
The following day, the anxious family members dashed to Gowon Estate Police Station to make a formal complaint, declaring Mercy missing.
Using the information supplied by Ayo, the police went to First Bank and with the assistance of the Bank, Mayowa; the account holder that received the N30, 000, was arrested.
"Mr. Mayowa's story has too many discrepancies. He claimed to have seen Mercy four years ago when she came to his traditional birth centre to deliver a baby girl. But his phone history and chats showed that he and Mercy spoke on December 15 about 9:00p.m.
"Now, if you call her phone it would be switched off, but at night it would ring twice or thrice, then it would be switched off. It shows that someone is in possession of it. On December 24, we requested that the matter be transferred to the State Criminal Intelligence and Investigations Department (SCIID), Panti, Yaba," said Ekienabor.
Spokesperson of the Lagos State Police Command, Adekunle Ajisebutu, who confirmed the incident, said that a suspect has been arrested in connection with the disappearance of the woman.
"The case is still under intensive investigation at the SCIID. The Commissioner of Police, Hakeem Odumosu, has directed detectives handling the case to intensify efforts to trace the whereabouts of the woman. Meanwhile, a suspect has been arrested and is currently helping the Police detectives in their investigation." he stated.