Lewis Hamilton: FIA To 'Conduct Detail Investigation As Abu Dhabi Race Tarnishes F1 Image'
Formula 1's governing body says the controversial Abu Dhabi Grand Prix is "tarnishing the image" of the sport.
The FIA will conduct a "detailed analysis and clarification exercise" into the running of Sunday's race, with all the teams and drivers, "to draw any lessons from the situation".
It is an effective admission of mistakes in the running of the race that decided the world championship.
Race director Michael Masi's actions are at the centre of the controversy.
The Australian appeared not to follow the rules and standard protocol on restarting the race after a late-race safety-car period, but he is not mentioned in the FIA statement.
Masi's decisions left Mercedes driver Lewis Hamilton, who had led for the vast majority of the race and was on course for the world title, as a sitting duck on old tyres, with Max Verstappen's Red Bull behind him on fresh rubber.
The race was restarted for one final lap and the Dutchman passed Hamilton to win and take the drivers' title.
The FIA's statement looks to be extending an olive branch to Mercedes, who have announced they intend to appeal against Sunday night's decision to reject their initial protest against the race result.
Mercedes have been in talks with the FIA since the race as they seek redress for what happened at Yas Marina.
Mercedes have until about 19:00 BST on Thursday to decide whether to press on with that appeal.
What will the FIA do about controversial Abu Dhabi race?
The FIA made its announcement after a meeting of its World Council, F1's legislative body, on Wednesday.
It said that the circumstances surrounding the safety car and communications between teams and Masi had "generated significant misunderstanding and reactions from Formula 1 teams, drivers and fans".
It referred to the controversy over why Masi let only some lapped cars unlap themselves and did not comply with rules about the the timing of the restart of the race, describing it as "an argument" that was "tarnishing the image of the championship and the due celebration" of both Max Verstappen's drivers' title and Mercedes' eighth constructors' crown.
And it pledged that "clarity [would] be provided to the participants, media, and fans about the current regulations to preserve the competitive nature of our sport while ensuring the safety of the drivers and officials".
This would be done in time for "any identified meaningful feedback and conclusions to be made before the beginning of the 2022 season".
At a news conference on Wednesday at Red Bull's UK F1 headquarters, Verstappen and Red Bull team principal Christian Horner said Masi needed more support to be able to do his job effectively.
Verstappen said: "Michael is a nice guy and he tries his very best and it's very unfair to now start hating on him because it is a very tough job."
Horner added: "Michael has been under massive pressure from all sides."
After the Saudi Arabian Grand Prix, the penultimate race of the season, Horner said that F1 was missing the late Charlie Whiting, who was race director as one of his responsibilities in his role as FIA F1 director.
Horner said: "You have to remember Charlie had Herbie [Blash, the former deputy race director] sitting next to him. They were a double act.
"And I think that it's a little unfair that, you know, he's [Masi] up there on his own. He doesn't have any form of support.
"And I think the level at which teams are now operating, all the data and information that they have available to them is immense and I think that the takeaway from this season – not just from Abu Dhabi – is: How can we do a better job? How can the FIA do a better job?"
Were there other World Council decisions?
The FIA also provided more clarity on the plans for the new engine formula to be introduced in 2026.
In addition to plans to use 100% sustainable fuel and lower costs, it said that the energy from the hybrid part of the engine would go up to 350kW – more than double the current 160kW.
In addition, it confirmed that the MGU-H – the part of the hybrid system that recovers energy from the exhaust – would be removed.
A cap on engine costs will also be introduced.
The overall aims of the new engine formula, it said, would be to ensure a "powerful and high-revving power unit, car performance, sound, drivers' ability to race, avoiding excessive differentiation".
Credit: BBC,Getty Images.
Lewis Hamilton Was Given Surprising Advice For F1 Career: 'Should Go To Red Bull!'
LEWIS HAMILTON was given surprising career advice as Eddie Jordan suggested the Briton should join Red Bull.
Lewis Hamilton will return to Formula 1 next season despite his anger over last season's final race, Martin Brundle has said. The Mercedes man is said to be still furious with the FIA after a controversial decision from race director Michael Masi helped Max Verstappen win his first world title on the last lap. In a special edition of The F1 Show titled Abu Dhabi: One Month On, Brundle was asked whether Hamilton and Mercedes could consider leaving F1 ‒ but was adamant in his response.
He said: "Absolutely not, I don't buy any of it to be honest.
"I'm sure Toto has been asked by Lewis, 'what are you doing about this?' But Formula 1 is fantastically successful for the Mercedes-Benz brand, while Lewis is 37 years old and we know he's driving at his peak, incredibly determined and competitive.
"He'll be back."
While Hamilton has enjoyed dominance at Mercedes since 2014, this hasn't stopped speculation around his future.
Lewis Hamilton news:
In 2020, Eddie Jordan suggested Hamilton should make the move to Red Bull.
He said: "I personally believe Lewis should go to Red Bull and not to Ferrari."
When asked in 2020 about the prospect of Hamilton joining Red Bull, Mercedes team principal Toto Wolff said "never say never".
He added: "Never say never. I've seen crazier things in my life.
"But I don't see why Lewis would do that.
"He has a very strong personal bond with the Mercedes brand and the team that he helped to create.
Lewis Hamilton news:
"At the moment we are giving him the best car and we have mutual trust in each other. We still have successful times ahead of us.
"I do not believe such a move for him would be rationally understandable."
The Mercedes boss has also commented on Hamilton's future this weekend, saying it would be a "disgrace" if the seven-time world champion didn't continue in Formula 1.
Wolff told Kronen Zeitung: "I really hope we see him again. It would be a disgrace for the whole of F1 if the best driver decided to retire because of outrageous decisions."
He added: "No matter what obstacle has been thrown at him, he has known all his life that he has to [do] his talking on the track.
"But it is incredibly difficult for him, until he has found a way between understanding what is right and what is wrong. That just takes time."
The FIA's investigation findings are set to be released just two days before the first race of the 2022 season, meaning the furore around last season's finale is likely to remain a hot topic going into Bahrain.
On the Abu Dhabi Grand Prix, Wolff added: "That will never be forgotten. Because what happened to Lewis was just wrong.
"He was unbeatable that day, until race control blew its fuses. They committed three violations of the rules. That's just hard to understand.
"It will always follow us ‒ although Max Verstappen was a worthy world champion over the season. But that day, one was better than the other ‒ and they didn't win."
Despite the fortune that came Verstappen's way, he has received many plaudits for his performances last season.
The Dutchman was praised this week by his former teammate Alex Albon, who lauded Verstappen's mental strength.
He told motorsport-total.com: "More than anything, I was surprised by his ability not to worry.
"Mentally he's incredible. He just drives the car and doesn't think about the consequences or anything else that's going on. That inspired me.
"If [Max] finished behind Lewis, he would say 'okay, it doesn't matter'. If he led a race or won a race, it was also 'okay, whatever'.
"I admire that because it's not easy to be in the limelight as much as he is."
Lewis Hamilton: CNN Sends Birthday Message To The 'Greatest F1 Driver Ever'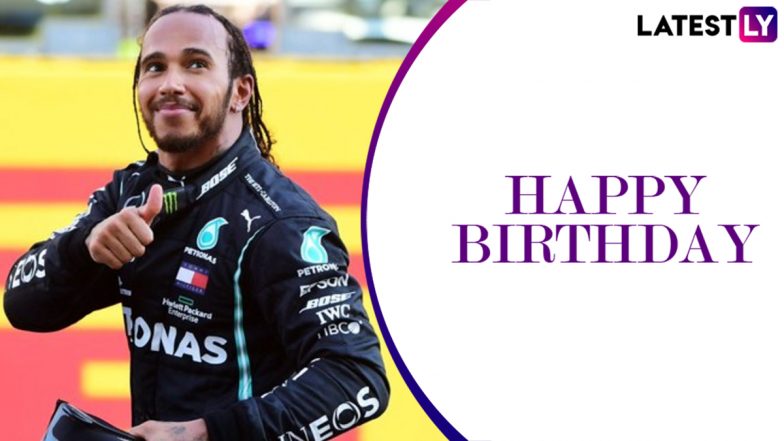 Lewis Hamilton: CNN Has Sent Birthday Message To the 'Greatest Car Racer Ever'.
Congratulations is in order for Sir Lewis Hamilton as he adds a year today. And as birthday wishes pour in from all over the world for the 'best F1 driver of all time, CityNews Nigeria(CNN) has joined in the celebration by saying ' Happy Birthday Sir Lewis Hamilton,We Love You,Continue To Shine….Ahoy Brother.
AFCON 2021: 'I see terrorists bombing stadium in Cameroon' – Prophet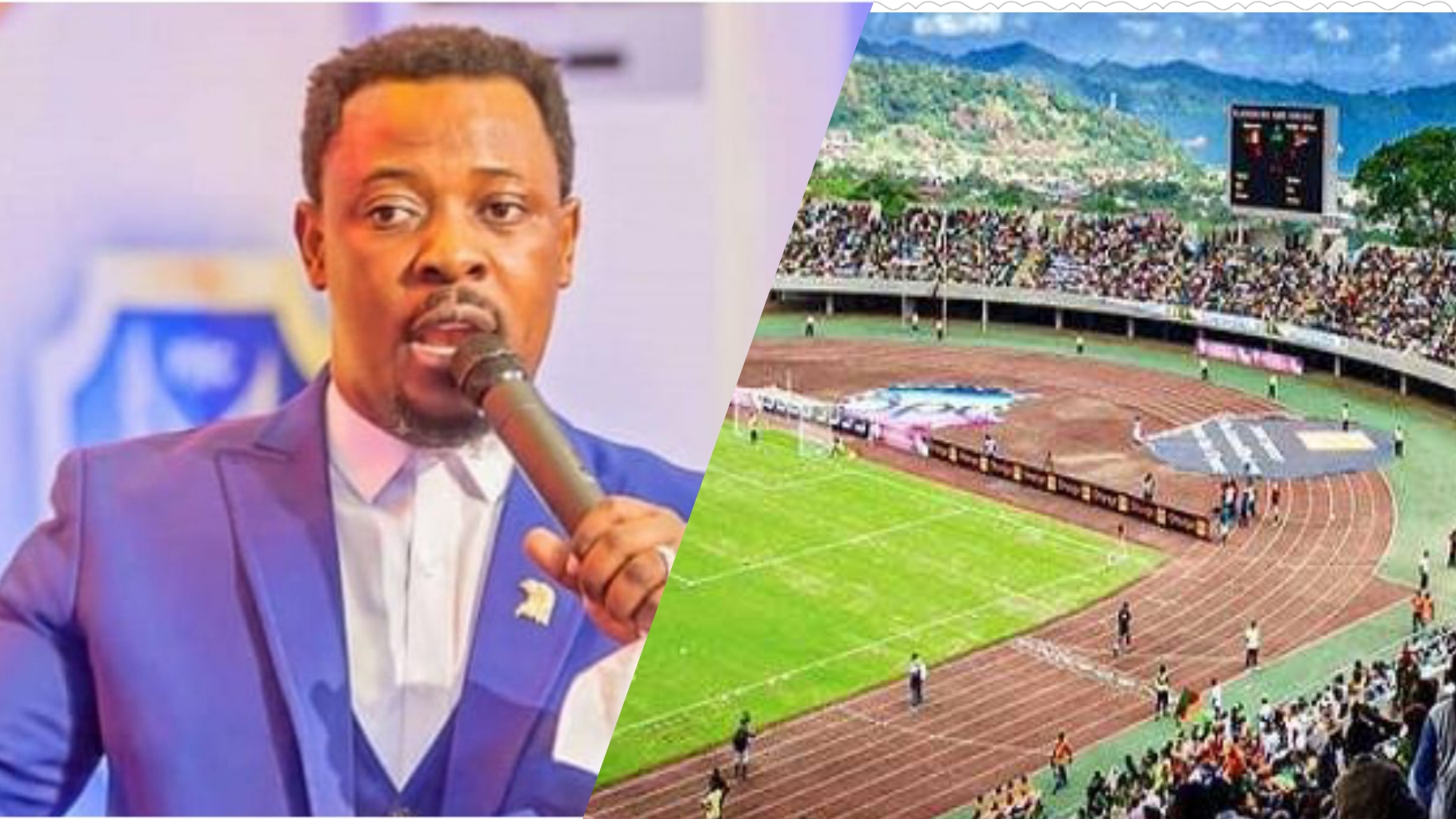 Prophet Nigel Gaisie of the True Word Fire Prophetic Ministries has warned of a terrorist attack during the upcoming Africa Cup of Nations, AFCON, in Cameroon.
Gaisie disclosed that he foresaw terrorists detonating explosives in a stadium during the AFCON tournament.
Addressing his members, the Ghanaian-based prophet urged participating countries to be prayerful in averting disaster during the tournament in Cameroon.
According to Prophet Gaisie: "This is an international prophecy. The Lord carried my spirit into a place like Cameroon concerning the 2021 Africa Cup of Nations.
"I saw something like players standing on a stretcher and they were in pain as some of them were crying.
"Let the nation Cameroon pray and any other qualified team also do same because I'm seeing something like a terrorist attack and explosive attacks.
"I'm seeing that something happened at the stadium and the whole place was in disorder and people died."
DAILY POST recalls that the Ghanaian government had cautioned pastors against issuing prophecies that would cause panic and fear.
The 2021 AFCON being hosted in Cameroon will commence on Sunday, January 9, 2022.
Meanwhile, the Nigerian Super Eagles had arrived in Cameroon ahead of the commencement of the tournament.
Super Eagles of Nigeria had arrived in Garoua, Cameroon on Thursday.