Nigerian Military Chief Confirms Death Of ISWAP Leader, Al-Barnawi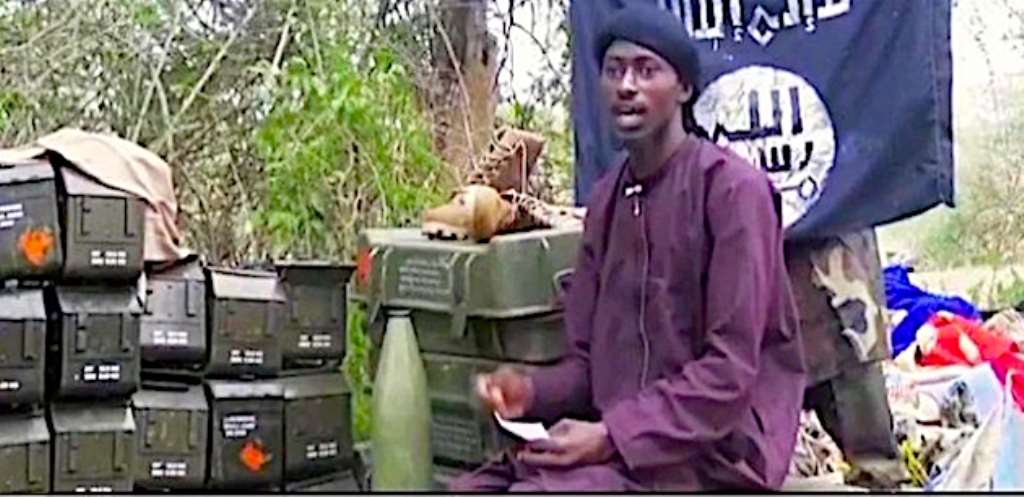 The leader of the Islamic State West Africa Province (ISWAP) jihadist group, Abu Musab al-Barnawi, is dead, Nigeria's Chief of Defence Staff, Lucky Irabor, has said.
Mr Irabor, a general, stated this on Thursday at the weekly briefing organised by the Presidential Communications Team at the Presidential Villa in Abuja.
Mr Irabor, who did not disclose details of the death, said the terrorist leader remains dead.
ISWAP has not given any confirmation of al-Barnawi's death and Nigeria's army has claimed before to have killed jihadist commanders only for them to reappear.
"I can authoritatively confirm to you that al-Barnawi is dead. As simple as that. He is dead and remains dead," Chief of Defence Staff General Lucky Irabor told reporters.
He did not give details on how or when al-Barnawi had died.
Under al-Barnawi, ISWAP became the dominant jihadist force in Nigeria's conflict, striking frequently at troops in an insurgency that has killed more than 40,000 since it begun in 2009.
Al-Barnawi's loss would be blow to ISWAP's structure just as it was consolidating since the death of rival Boko Haram commander Abubakar Shekau earlier this year during infighting between the factions.
But since splitting with Boko Haram in 2016, the group has shown its resilience and carried out large-scale ambushes on the military just in the last several weeks.
"Should al-Barnawi be dead, his death may not have too much impact on ISWAP because of how structured the group is," said Malik Samuel, a researcher with the Institute for Security Studies.
"Since the 2016 split, ISWAP has had about five leadership changes but the group has maintained its consistency in launching deadly and successful attacks against security forces."
Al-Barnawi is the son of the founder of the Boko Haram militant group, Mohammed Yusuf, who was killed in police custody in 2009 in Maiduguri.
But the ISWAP commander rose to prominence after breaking away from Boko Haram over differences with its commander Shekau, who according to security sources killed himself in May rather than face capture by his rivals.
Since Shekau's death, security sources say, al-Barnawi had consolidated ISWAP's control in Nigeria's northeast and the Lake Chad region but pockets of Boko Haram loyalists have been fighting back.
Last month, ISWAP fighters killed 18 Nigeria security personal in an ambush in northeast Borno state using roadside bombs and rockets in one of the deadliest assaults this year.
A week later another eight soldiers were killed when ISWAP militants opened fire with rockets on another convoy also in Borno.
But Boko Haram jihadists also launched an attack last month on ISWAP militants on the Nigerian side of Lake Chad, ISWAP's bastion, seizing a strategic island, according to fishermen and a security source.
Since Shekau's death in his Sambisa forest enclave, ISWAP has been fighting Boko Haram remnants who have refused to pay allegiance.
Hundreds of Boko Haram members have also since surrendered to the army along with families and children.
More than two million people have been displaced by Nigeria's conflict since it began 2009, and the violence has spread over the borders to Niger, Chad and Cameroon.
EndSARS: CNN, Amnesty International Must Apologise To FG -Lai Mohammed
The Federal Government has demanded an apology from Amnesty International, CNN and DJ Switch for misleading the world that there was a massacre at the Lekki Toll Gate on Oct. 20, 2020.
The Minister of Information and Culture, Lai Mohammed made this demand on the occasion of the first year anniversary of the famous #EndSARS protests in Nigeria.
According to the Minister who spoke during a press conference in Abuja on Wednesday, CNN, Amnesty, and DJ Switch are all guilty of spreading fake news.
Mohammed maintained that there was no massacre of Nigerian youths at the Lekki Toll Gate incident during the protest last year and the trio mentioned only gave false and misleading reports.
The Minister insisted a professional analysis of what transpired at the Lekki Toll Gate revealed that the military didn't massacre anyone while if truly there was any killing as widely reported, the families of the victims and those affected would have appeared with evidence before the Judicial Panel of Inquiry.
Not done, Lai Mohammed further accused the trio of spreading 'tales by moonlight' about what he described as the phantom killings at the Lekki Toll Gate during the EndSARS protests last year.
He said: "…During the sitting, CNN was summoned but it never showed up, thus missing a great opportunity to prove its allegation of massacre at the toll gate. Also, Amnesty International had a golden opportunity to convince the world, but it rather opted for issuing meaningless press releases."
"In its latest attempt to grasp at straws and redeem whatever is left of its battered credibility on this issue, CNN has continued with its baseless report that soldiers shot at protesters. In a report currently running on the network, CNN brazenly and unashamedly held on to its flawed narrative, relying on an unidentified mother whose son was reportedly shot dead at Lekki, but without convincing evidence of who shot him dead. The same CNN that tweeted on Oct. 23rd 2020 that 38 people were shot dead at Lekki is now struggling to convince the world that one boy was killed at Lekki. What a shame!"
"The testimony of ballistic experts before the Judicial Panel of Inquiry in Lagos contradicts the tales by the moonlight by Amnesty International, CNN, a runaway DJ, and their ilk."
BREAKING: Police Arrest #EndSARSMemorial Protesters At Lekki Tollgate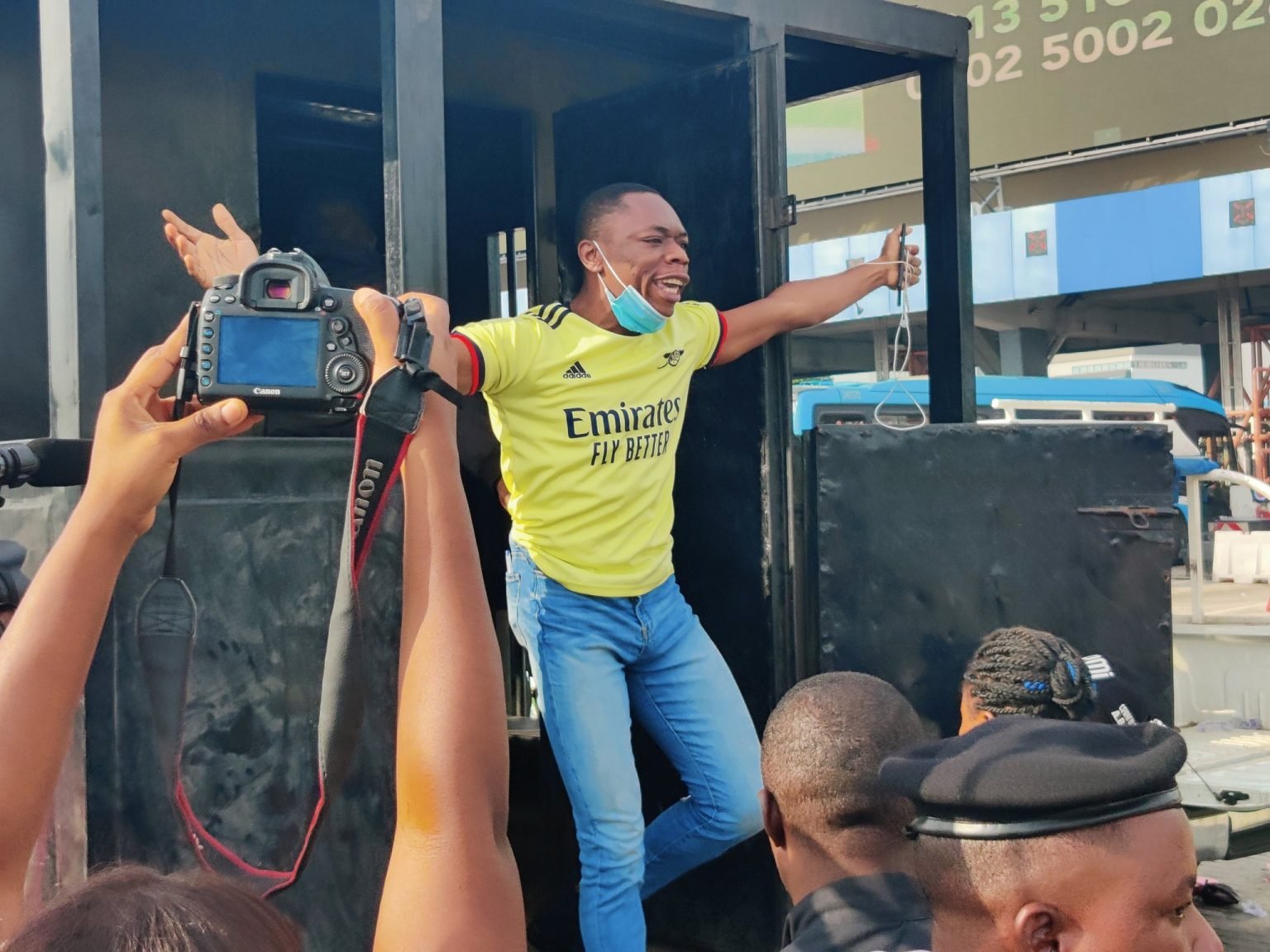 Operatives of the Lagos State Police Command have arrested two protesters at the Lekki tollgate where the #EndSARS Memorial Protest is scheduled to hold in the state today.
One of those arrested claimed to be a journalist while the other was seen carrying a placard.
The police had reportedly warned that anyone seen at the tollgate without an ID card will be arrested.
The arrested journalist told newsmen that he works with LegitTV and that his phone, driver's license and other documents were taken away from him.
Speaking from a Lagos State Task Force van where he was kept by the police, the journalist who identified himself as Abisola stated that he lost his ID card in transit.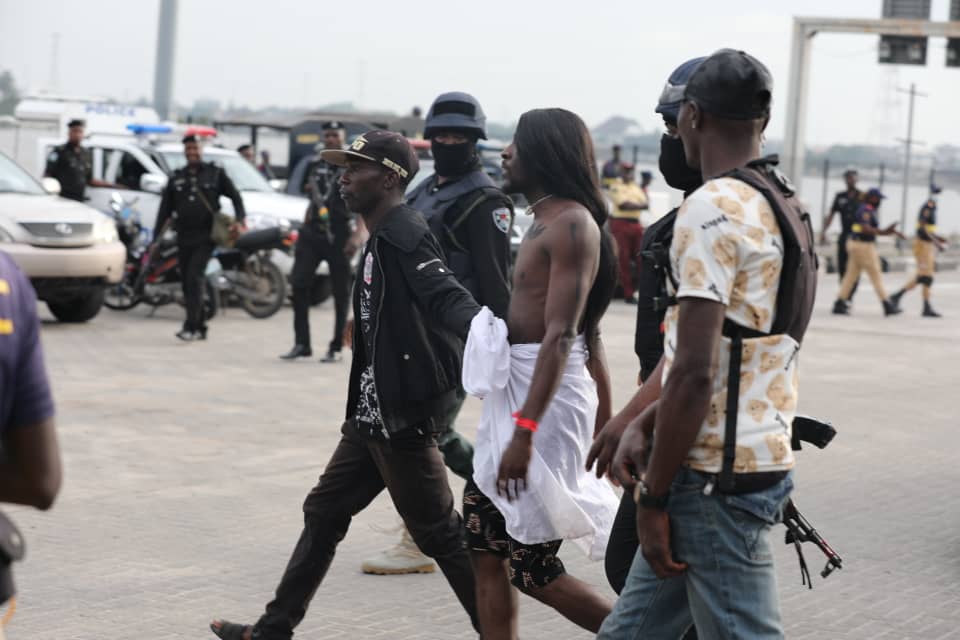 About 30 police trucks and armed personnel are currently at the tollgate to enforce a ban on protests issued by the police command.
A car procession in honour of those believed to have lost their lives at the tollgate when soldiers dispersed #EndSARS protesters on October 20, 2020, is scheduled to hold at the tollgate today.
What #EndSARS protests were about
The #EndSARS protests which were held in October 2020 were against the activities of the now-disbanded Special Anti-Robbery Squad, a unit of the Nigeria Police Force which was accused of police brutality.
The epicentre of the protests was the Lekki tollgate in Lagos where many youths gathered day and night to air their grievances against police brutality and bad governance.
They were dispersed from the location by gun-wielding soldiers on October 20, 2020, an action which some quarters believe led to the loss of lives.
This was followed by the destruction of private and public properties by hoodlums in Lagos, an incident that informed the latest warning issued by the police in the state.
PUNCH
Police Threaten To Punish Inspector For Voting At APC Congress
The Zone 1 Command of the Nigeria Police Force, Kano, on Tuesday said its attention had been drawn to a trending picture on the social media, of a police inspector casting his vote at the Kano State congress of the All Progressives Congress alongside his principal, the state party chairman, Alhaji Abdullahi Abbas.
A statement by the Zonal Public Relations Officer, DSP Abubakar Ambursa, added that the inspector had been identified as Bashir Mohammed of the Special Protection Unit, Base 1, Kano.
According to the statement, the Inspector is attached to the Government House, Kano, from where he was deployed to work with Abbas as a security aide.
"In view of this seemingly unprofessional conduct of the inspector, the AIG (Assistant Inspector General of Police) has referred the matter to the Zonal X-Squad for investigation.
"If the inspector is found to have committed the offence, appropriate disciplinary action will be taken against him," the statement said.
The police assured members of the public that further development on the matter would be communicated.