Pastor Kills Wife, Commits Suicide After Positive HIV Tests
Kenyan pastor kills wife, commits suicide after HIV tests turned out positive; suicide note says she cheated and infected him with the virus.
A pastor in Nyamira County, Kenya allegedly killed his wife before committing suicide in an incident that has left many locals shocked.
Pastor George Abisa in a suicidal letter obtained by local media alleged that his wife had infected him with HIV/AIDS following her affair with a local politician currently campaigning for Bogichora MCA seat.
It was gathered that on Tuesday evening, October 5, the couple indulged in a heated argument over the matter after rumours surfaced of the wife's alleged secret affair with the politician.
He got angry and picked a knife which he used to stab her several times until she died.
"He questioned her over the rumours that were going around about the alleged affair with the politician before stabbing her with a kitchen knife," Hellen Moraa a local stated.
Soon after killing his wife, he penned a sad suicide note claiming that his wife was cheating on him. He said that she had even infected him with HIV something which he could not withstand at all.
He thereafter took his own life by hanging himself in their house. In the morning, police officers were called by concerned neighbors to check on the couple .
They were shocked to find the couple already dead with the letter on their table. The bodies have been taken to Nyamira county hospital.
Currently, no burial arrangements are taking place as the two bodies lie at the Nyamira County mortuary.
Detectives in Bogichora have already launched investigations into the matter with plans underway to summon the said politician.
US Senate Reaches Short-Term Deal On Debt Limit, Averting Economic Crisis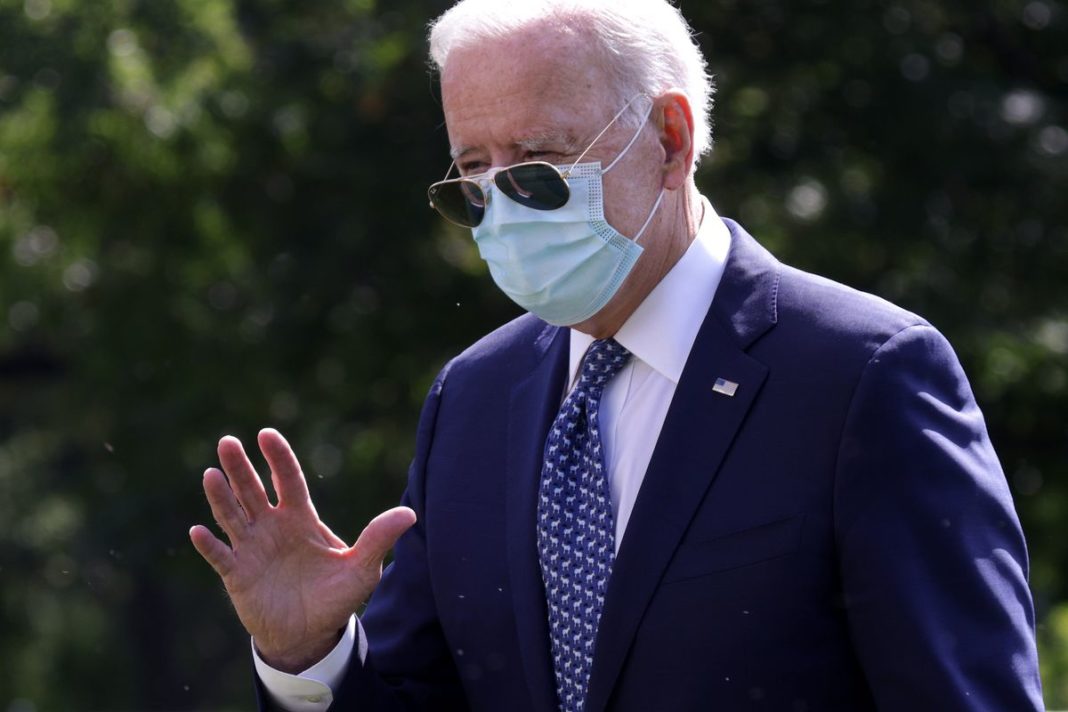 The US Senate has agreed to a short-term increase in government's borrowing authority into December, averting a potential financial crisis.
The compromise between Republican and Democratic leaders would temporarily avert an unprecedented federal default that experts say would have devastated the economy.
With a 50-48 vote, senators agreed to increase the borrowing limit by $480bn, sufficient to prevent the US government from defaulting by keeping debt payments up until 3 December.
The bill will now go to the House for a vote and is expected to pass.
The deal has edged Washington back from a perilous standoff over lifting the nation's borrowing cap, with Democratic senators accepting an offer from the Senate Republican leader, Mitch McConnell. But the agreement does not do much to resolve larger disputes between the two parties.
McConnell made the offer a day earlier, just before Republicans were prepared to block longer-term legislation to suspend the debt limit and as Joe Biden and business leaders voiced their concerns that a default would disrupt government payments to millions of people and throw the country into recession.
Wall Street continued to rally on the news. The S&P 500 rose 1.5% by midday, and the Nasdaq composite, with a heavy weighting of technology stocks, rose 1.8%.
Earlier, the White House indicated the Biden administration was relieved if underwhelmed by the temporary fix. The principal deputy press secretary, Karine Jean-Pierre, told reporters on Air Force One en route to Chicago with the president it was "a positive step forward".
She added: "It gives us some breathing room from the catastrophic default we were approaching because of Senator McConnell's decision to play politics with our economy …this should have never been a political game from the start … addressing the debt limit shouldn't be a partisan football. This is about paying the debt that both parties have already incurred."
The agreement sets the stage for a sequel of sorts in December, when Congress will again face pressing deadlines to fund the government and raise the debt limit before heading home for the holidays.
Congress had just days to act before the 18 October deadline, when the treasury department had warned it would quickly run short of funds to handle the country's already accrued debt load.
McConnell and Senate Republicans have insisted that Democrats will have to go it alone to raise the debt ceiling and allow the treasury to renew its borrowing so that the country can meet its financial obligations.
Further, McConnell has insisted that Democrats use the same cumbersome legislative process, called reconciliation, that they used to pass a $1.9tn Covid-19 relief bill and have been employing to try to pass Biden's $3.5tn measure to boost safety net, health and environmental programs.
McConnell said in his offer on Wednesday that Republicans would still insist that Democrats use the reconciliation process for a long-term debt limit extension.
However, he said Republicans were willing to "assist in expediting" that process, and in the meantime Democrats may use the normal legislative process to pass a short-term debt limit extension with a fixed dollar amount to cover current spending levels into December.
While he continued to blame Democrats, his offer will also allow Republicans to avoid the condemnation they would have gotten from some quarters if a financial crisis were to occur.
At a White House event with top business leaders, Biden had shamed Republican senators for threatening to filibuster any suspension of the $28.4tn cap on the government's borrowing authority.
"It's not right and it's dangerous," Biden said of the resistance by Senate Republicans.
Before the White House meeting, the administration warned that if the borrowing limit wasn't extended, it could set off an international financial crisis the United States might not be able to manage.
"A default would send shock waves through global financial markets and would likely cause credit markets worldwide to freeze up and stock markets to plunge," the White House council of economic advisers said in a new report. "Employers around the world would likely have to begin laying off workers."
The recession that could be triggered could be worse than the 2008 financial crisis because it would come as many nations are still struggling with the Covid-19 pandemic, the report said.
Once a routine matter, raising the debt limit has become politically treacherous over the past decade or more, used by Republicans, in particular, to rail against government spending and the rising debt load.
Afghanistan: Taliban Bans Barbing Salons From Trimming Beards
The Taliban have banned barbers in Afghanistan's Helmand province from shaving or trimming beards, saying it breaches their interpretation of Islamic law.
The Taliban police also said anyone caught violating the rule will be punished.
According to the BBC, in a notice posted on salons in southern Helmand province, the Taliban officers warned that hairdressers must follow Sharia law for haircuts and beards.
"No one has a right to complain," the notice reportedly read.
The instruction contradicts the assurances made by the Taliban government earlier that they would not force their rules on anyone as it relates to lifestyle choices.
The Taliban came into power in August after the insurgent group seized several of Afghanistan's provinces and took over Kabul, the country's capital.
When the Taliban held sway from 1996 to 2001 and under their Sharia law, men were required to grow beards while the women were made to wear an all-encompassing burqa, covering both their hair and face.
Music was banned to prevent the promotion of vulgarity, while citizens could only listen to religious chants.
The Taliban also banned television and cinema, and some electronic products were outlawed as un-Islamic.
The latest development suggests an imposition of former Islamic laws that governed their past tenure.
A barber was quoted as saying the Taliban enforcers keep coming to their shops to monitor them.
"The fighters keep coming and ordering us to stop trimming beards," a barber in Kabul reportedly said.
"One of them told me they can send undercover inspectors to catch us."
The barbers reportedly said the new rules are making it hard for them to make a living.
Nigerian woman allegedly shot dead by her Italian husband after she filed for divorce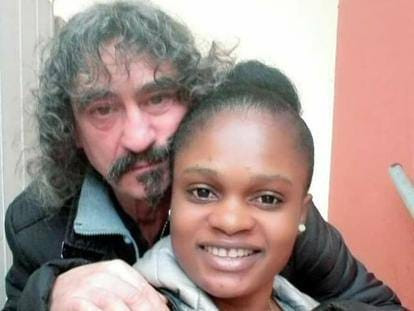 A 31-year-old Nigerian woman, Amenze Rita, has allegedly been shot dead by her husband in Italy.
Amenze was killed in front of her colleagues in the parking lot of Mf Mushroom, a company where she worked on Friday morning, September 10, in Noventa Vicentina.
It was gathered that the suspect, Pierangelo Pellizzar, 61, laid an ambush for the deeased at about 7:30am and shot her four times, killing her instantly.
After killing Amenze, he reportedly escaped from the crime scene aboard a grey Cherokee Jeep which was later found abandoned at his brother's house.
However, the carabinieri are currently on hunt for the suspect, who is said to armed and dangerous.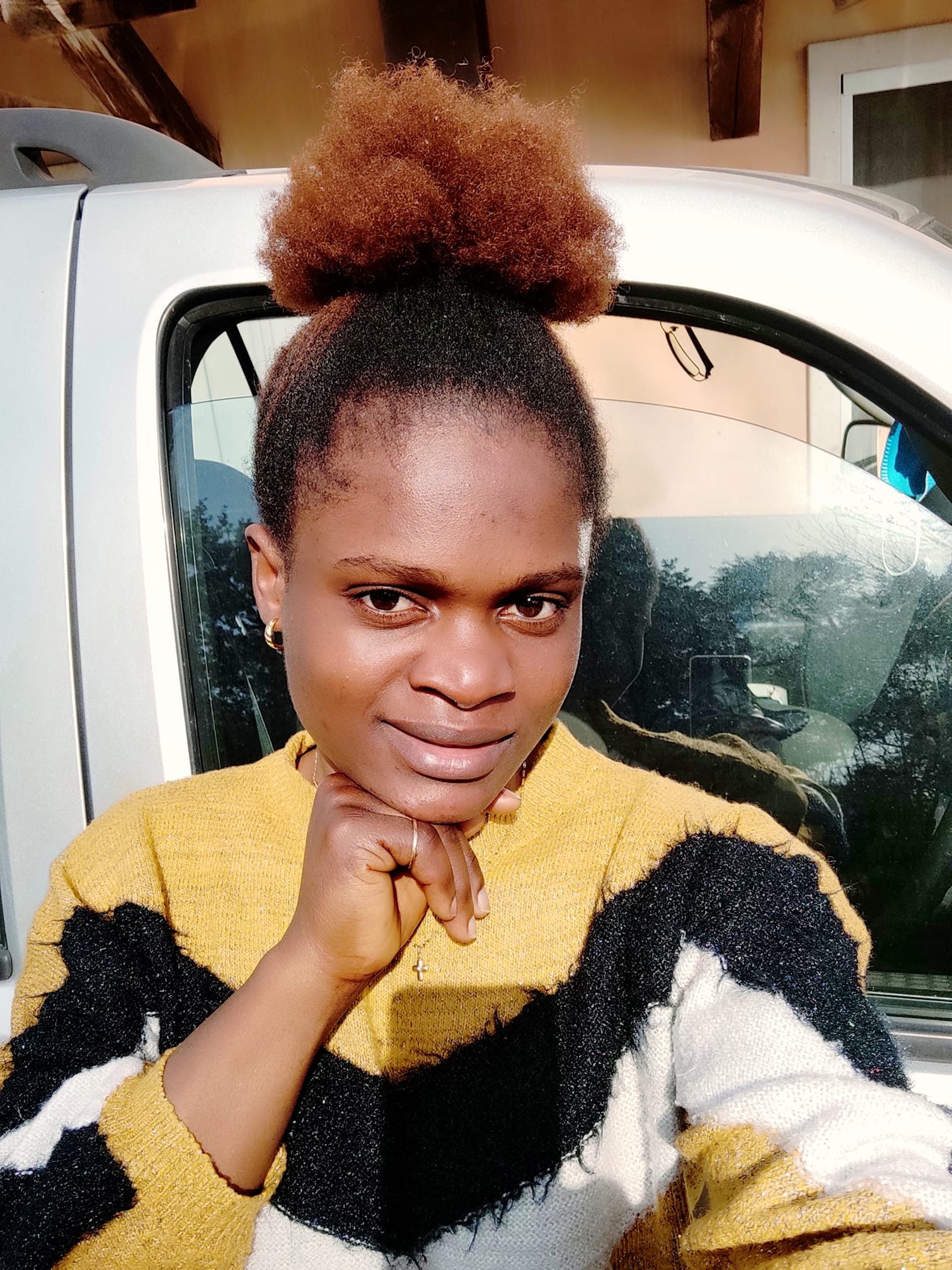 Italian media are reporting that Amenze was killed because she filed for a divorce after she returned from Nigeria a week ago.
It was further gathered that late Amenze arrived in Italy in 2017 through Libya and got married to an Italian man in 2018.