Police Summon MD, Doctors Of Lagos Hospital Over Peju Ugboma's Death
The Lagos state police command has invited officials of Premier Specialist Medical Centre for "a fact-finding inquiry" over the death of Peju Ugboma, the popular pastry chef.
Ugboma, aged 41, died on April 23 after her surgery at the hospital located in Victoria Island.
Her family had alleged that she died due to the negligence of health officials at the hospital, where she had undergone a surgery for fibroid but later suffered internal bleeding.
In a letter addressed to the hospital, and seen by TheCable, the police command asked Omololu Osinowo, the hospital's medical director, and five doctors linked to the case to report at the state criminal investigation department in Yaba on July 14.
The doctors are Kazeem Akiseku, Nora Asemota, Kingsley Renner, Alao Olamide and Sola Johnson.
The letter dated July 6 was signed by Fayoade Adegoke, the deputy commissioner of police, state criminal investigation department, Panti, Yaba.
The police also directed the invited officials to come along with the medical case note and autopsy report of Ugboma.
"This office is investigating a case in which your attention and the following doctors Kazeem Akiseku, Nora Asemota, Kingsley Renner, Alao Olamide and Sola Johnson are needed to facilitate and bring the matter to a logical conclusion," the letter read.
"You're requested to come along with the medical case note and autopsy report of the deceased, Adepeju Ugboma 'f', who was admitted to your facility on 22/04/2021 to interview the deputy commissioner of police, state criminal investigation department, Yaba, Lagos on July 14, 2021, at 10 am, through O/C D4 section.
"It is a fact-finding invitation and your cooperation in this regard will be appreciated."
The hospital had earlier declined to respond to media enquiries on the issue, citing doctor-patient confidentiality.
Doctors at the hospital also failed to testify at FCCPC's hearing in the absence of their chief medical officer, claiming that the Medical and Dental Council of Nigeria (MDCN) had ordered them not to speak on the case.
Source: The Cable
Covid-19: NCDC Records 49 New Cases Of Infections, But Zero Deaths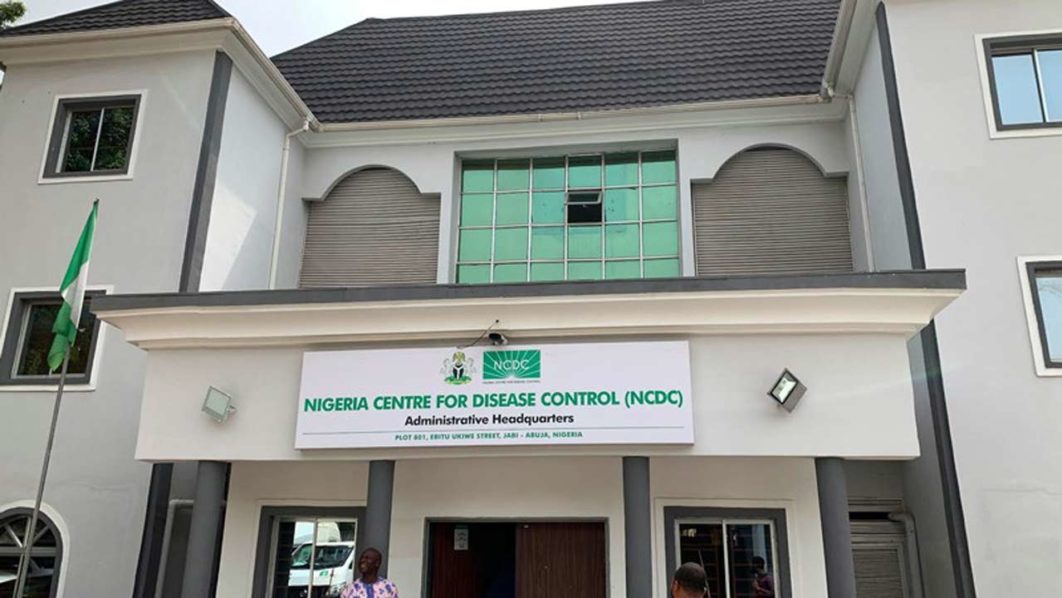 Thursday, the Nigeria Centre for Disease Control (NCDC) recorded 49 cases of COVID-19 in six states and the federal capital territory (FCT), JomogNews Nigeria reports.
49 new cases of #COVID19Nigeria;

Lagos-21
Rivers-16
FCT-5
Kano-3
Akwa Ibom-2
Ebonyi-1
Ekiti-1

165,901 confirmed
156,459 discharged
2,067 death pic.twitter.com/HDu4GJFweG

— NCDC (@NCDCgov) May 20, 2021
On top the chart of infections is Lagos with 21 cases, followed by Rivers with 16 infections.
Others are FCT (5) Kano (3) Akwa Ibom (2) Ebonyi (1) and Ekiti (1).
However, no COVID fatality was reported on Thursday leaving the country's death toll at 2,067.
According to data from the agency,  three persons were discharged on Thursday.
So far 165,901 cases have been confirmed in Nigeria with 156,459 recoveries.
AstraZeneca COVID-19 Vaccines Supplied To Nigeria To Be Expired Soon – Prof. Abayomi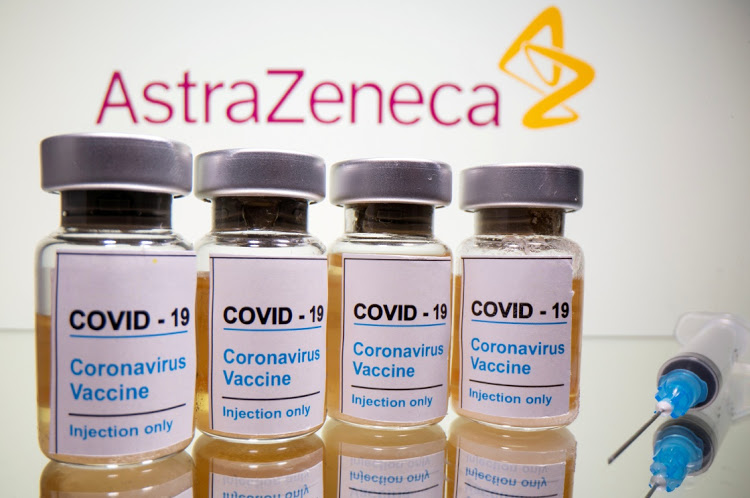 The batch of Oxford/AstraZeneca COVID-19 vaccines supplied to Nigeria for use will expire July 9, 2021.
This was disclosed on Wednesday by Lagos State Commissioner for Health, Prof. Akin Abayomi, while giving update on vaccination in the State.
Abayomi, who disclosed that 257,756 residents of Lagos had been vaccinated said by July 9, the vaccines would expire and that they have to be used to vaccinate the people before that time.
"The COVID-19 vaccines are due to expire on 9th July 2021. Our monitoring and evaluation quality assurance activity indicates that our cold chain distribution logistics has been maintained ensuring the integrity of the vaccines," he said.
Giving a breakdown, Abayomi said of the 257,756 persons inoculated as of the 15th of April 2021, 59,444 (23.1%) were health workers; 109,809 (42.6%) were essential workers and 88,503 (34.3%) were strategic leaders.
"Our gender distribution data indicated that we have vaccinated more females than males; with 131,283 females representing 50.9% and 126,473 males representing 49.1% vaccinated as of April 15th, 2021," he said.
The commissioner stated that evaluation report revealed that Eti-Osa, Lagos Mainland, Ikeja, Kosofe, Alimosho and Surulere were the top six Local Government Areas with the highest number of persons vaccinated.
He disclosed that 28,257 and 25,094 persons were vaccinated in Eti-Osa and Lagos Mainland.
COVID-19 Vaccine: Nigeria Records 8,439 Side Effects, Says NPHCDA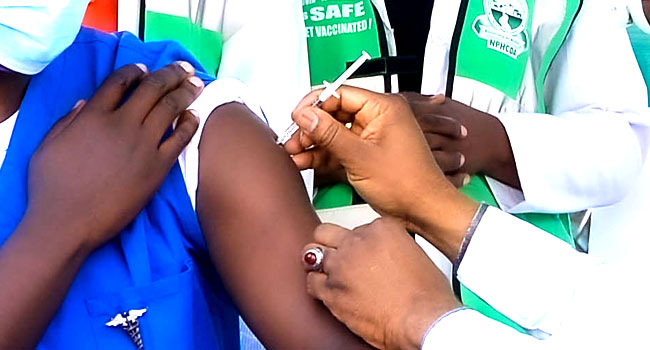 The National Primary Health Care Development Agency (NPHCDA) says 8,439 persons across the country have reported mild side effects after they received the AstraZeneca COVID-19 vaccine.
Faisal Shuaib, executive director of NPHCDA, disclosed this in Abuja on Friday at a media briefing organised by the agency and the World Health Organisation (WHO) to give an update on the status of COVID-19 vaccination in the country.
While noting that those who reported severe side effects were less than 100, he said there has been no record of death or blood clots associated with the distribution of the vaccine.
"Out of over a million persons given the Oxford/AstraZeneca COVID-19 vaccine in Nigeria, 8,439 persons have suffered mild adverse events following immunisation (AEFI), and 52 persons moderate to severe adverse events on receiving the jab," Shuaib said.
"While the mild reactions include body pains and swelling, the moderate to severe adverse events presented were fever, vomiting, diarrhoea, headaches, dizziness and allergic reactions."
According to NAN, Shuaib listed the five states with the highest records of side effects as follows: Kaduna (970), Cross River (859), Yobe (541), Kebbi (511), and Lagos (448), adding that investigation is ongoing to verify the nature of the symptoms.
The executive director, who noted that the government has reviewed the timeframe for eligibility for the second dose in line with recommendations by WHO, added that the plan is to ensure that the first phase of vaccination is completed before the expiration date in July.
"Furthermore, as a result of this overall programme review to meet the challenges of global vaccine demand and supply mismatch, and the late commencement of the vaccination in some states, we are expanding the eligibility period between the first and second doses of the vaccine from 12 weeks to between eight to 12 weeks," he said.
"This is still in line with the scientific recommendation provided by the World Health Organisation's Strategic Advisory Group of Experts (SAGE on immunisation) that the two doses of the vaccine be given at an interval of eight to 12 weeks."
Nigeria has received close to 4.5 million doses of the vaccine — 3.94 million delivered via the United Nations-led COVAX facility, while others are donations from India and private organisations.
Rollout began on March 5, and according to NPHCDA, more than one million Nigerians have received the first dose of the vaccine.