Baba Ijesha: Yomi Fabiyi Prays For Iyabo Ojo After Native Doctor Threatened Death On Her 
Yomi Fabiyi, a Nollywood actor has prayed for his colleague, Iyabo Ojo, after she reacted to a video of an aged native doctor raining curses on her for standing against Baba Ijesha.
JomogNews Nigeria learnt that, Iyabo Ojo reacted to the video of a native herbalist, wishing death and hardship on her following the Baba Ijesha rape scandal.
Reacting to her post where she fingered his involvement in wishing her death, Yomi via his Instagram called out the actress, stating that even though they may disagree on some issues, he will never wish death on anyone over a mere disagreement. He further prayed for her that she will not die noting that he still very much cared for her.
Read his post below;
"DISCLAIMER:
My attention has been drawn to a purported reaction of actress Iyabo Ojo to a viral video where an aged man predicting death on her and she invariably linking it to me.
First and foremost I condemn such predictions on any human much less a colleague. We may have disagree on key issues whereby emotions let loose but I doubt if it has gotten to such stage and it will never be. God's protection on you. You shall not die.
Please be informed that I nurse no such devastating ill-feelings towards you or anyone, for what? Whatever drama between us that is associated with the recent case end as it is.
However, my STANDPOINT which I am willing to risk everything for is that HUMAN RIGHTS PROTECTION becomes a pillar of Nigerian society AND it's ADVOCACY ignites within the Nigerian society for us to achieve peace, justice and development. Don't misconstrue that for supporting anyone suspected for crimes. Human Rights is for every human.
I still care about you Iyabo Ojo, there is loads of rooms for reconciliation if you read this with open mind and you so desire. E mi o roku ro e, I am OKO IYABO and not ready to mourn over Iyabo. Peace.
Yomi Fabiyi"
Breaking: Court Frees Sunday Ighoho's 12 Aides On Bail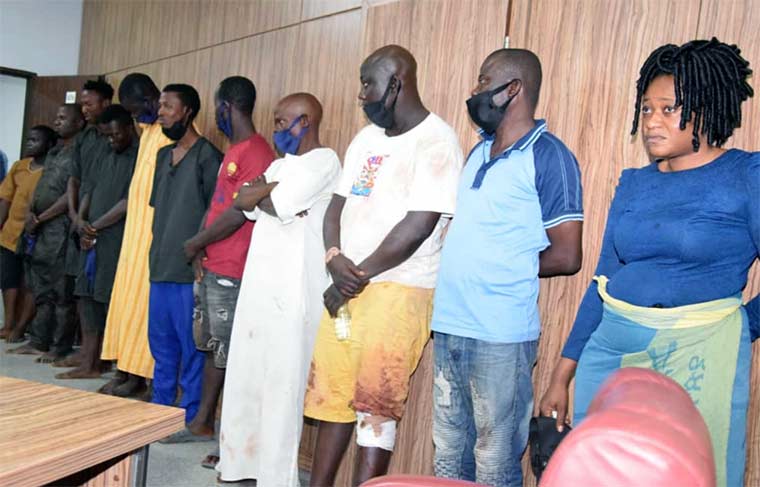 Justice Obiora Egwuatu of the Federal High Court in Abuja has ruled that the detained 12 associates of the advocates for Yoruba nation, Chief Sunday Adeyemo popuplarly known as SundayIgboho be granted bail immediately.
Justice Egwuatu after  entertaining arguments from lawyers to the applicants and the Department of State Services (DSS) that is detaining them ordered that they be released on bail.
Applicants' lawyer, Pelumi Olajengbesi had prayed the court to allow his clients on bail, noting that they have been in DSS' custody for over 30 days.
Justice Egwuatu said that the detainees are entitled to bail by the provisions of the Nigerian law having been held in custody beyond the period stipulated by law.
The judge said that the law even frowned at a situation where citizens' liberty is curtailed under unlawful circumstances.
The suspects were granted bail on various conditions and will remain in the DSS detention until their bail conditions are perfected,Jomog.com reports.
DSS' lawyer, Idowu Awo had earlier said he was not opposed to the court granting bail to eight of the detainees, but would oppose bail for the other four, who were still being investigated in relation to their complicity in Igboho's alleged arm stockpiling offence.
Court Hears Igboho's N5bn Suit Against Malami, DSS Today
The Oyo State High Court sitting in Ibadan has fixed August 4 for the suit filed by Yoruba Nation activist, Chief Sunday Adeyemo, aka Sunday Igboho, for an injunction to stop his arrest.
Igboho had through his counsel, Chief Yomi Aliyyu ( SAN), filed an application before the court asking for N5bn damages for the destruction of his cars and residence in Ibadan during the July 1 raid on his residence by the Department of State Services.
He also asked the court to stop the Attorney General of the Federation, DSS and other security agencies from arresting him or infringing on his fundamental human rights.
Igboho's counsel told our correspondent in a chat that the application would be moved before the court on August 4.
He said, "On August 4, at the High Court 7 of Oyo State, we will moved for an order of interim injunction pending the hearing of the main suit for an order restraining the AGFand DSS from further breach of the applicant's fundamental human rights.
Igboho had prayed for, "An order of injunction restraining the respondents, their agents, privies and associates in other security forces and/or anybody acting on their behalf and/or instructions from arresting, detaining, molesting, harassing and/or in any way interfering with his to personal liberty, freedom of movement of Chief Sunday Adeyemo Sunday Igboho, enjoyment of his property without fear of invasion of his home by the respondents and their agents," among others.
Source: ThePUNCH
Court Orders EFCC To Unfreeze Dokpesi's Account, Release Seized Documents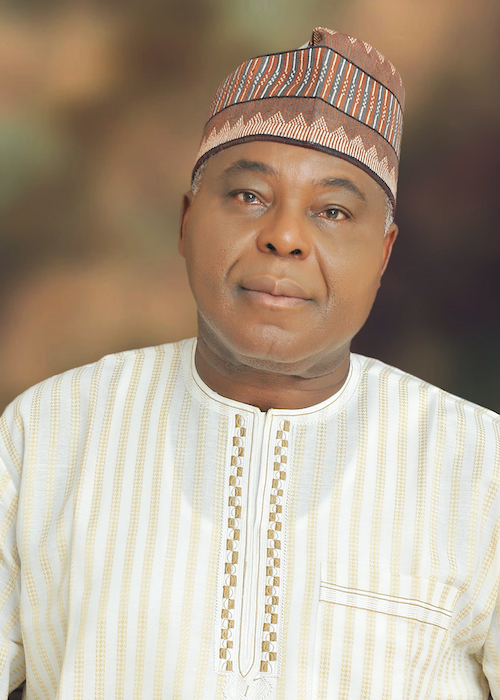 The Chief Judge of the Federal High Court, Abuja, Justice John Tsoho, on Tuesday issued an order unfreezing the N2.1 billion bank account of the founder of Daar Communications Plc, Chief Raymond Dokpesi.
Delivering a ruling in an application filed and argued by Kanu Agabi SAN on behalf of Dokpesi, Justice Tsoho said that the federal government has no basis to put a post no debit order on the account in view of the subsisting and valid order of the Court of Appeal.
Justice Tsoho ordered that the account domiciled at First Bank of Nigeria be immediately unfreezed since the criminal charges, which precipitated the restriction on the account had been dismissed and Dokpesi discharged and acquitted by the Court of Appeal.
Delivering ruling in an application filed and argued by Kanu Agabi SAN, on behalf of Dokpesi, Justice Tsoho said that the Federal Government has no basis to put a post-no-debit order on the account in view of the subsisting and valid order of the Court of Appeal.
Justice Tsoho delivered judgment after taking arguments from Dokpesi's lawyer, Kanu Agabi, SAN and counsel to the Economic and Financial Crimes Commission (EFCC), Oluwaleke Atolagbe.
The Chief Judge held that since the Court of Appeal delivered the judgment that invalidated the criminal charges against Dokpesi, the EFCC had not applied for stay of execution of the judgment.
Justice Tsoho said that in the absence of a stay of execution, his court was bound by law to give effect and implementation to the judgment.
He thereafter ordered that the freeze order and post-no-debit on the account be immediately removed in compliance with the appellate court's decision.
On the claim of EFCC that it has gone on appeal to the Supreme Court, Justice Tsoho held that the notice of appeal filed at the apex court cannot in law stay the execution of the subsisting judgment adding that the anti graft agency ought to have obtained a stay of execution of the judgment.
He also ordered that all documents seized from Dokpesi or voluntarily surrendered to the Federal Government be immediately returned to him.
Atolagbe, in a bid to convince the judge, had drawn the attention of the court that the Department of State Services, DSS, and National Intelligence Agency, NIA, made respondents in the matter, did not appear before the court and as such the court can not make valid order against them.