Why I Had Nothing To Do With Nnamdi Kanu's Abduction From Kenya-Matsanga
A Kenyan-Ugandan journalist, David Matsanga, has debunked claims online that he aided the repatriation of the leader of Indigenous People of Biafra (IPOB), Nnamdi Kanu, to Nigeria.
He stated this in a live video on his online Television, Africa World Media.
Kanu was reportedly arrested in Kenya and brought to Nigeria. He was taken before the Federal High Court in Abuja for a continuation of his trial on charges bordering on terrorism, treasonable felony, unlawful possession of firearms and management of an unlawful society.
Matsanga, in the video, said there have been allegations he aided the Nigerian government in Kanu's arrest, citing Kanu's interview with the African World Media.
He debunked this claim stating he had no ties with the Nigerian government or any other country's government.
He said, "This morning, my attention has been drawn on the propaganda that is circulating on social media originating from Nigeria and from cohorts of the government of Nigeria talking about abduction, interception, kidnap by Nigerian security agencies together with international agencies of Nnamdi Kanu who was interviewed by our television station almost two months ago on 21st of May, 2021.
"And as a result of the propaganda churned by the (President Muhammadu) Buhari regime that Mr Nnamdi Kanu was abducted or taken from Kenya, I don't speak for the government of the Republic of Kenya neither do I work for the government of Kenya. I run a media outlet online that works for Africa neither do I work for any government in Africa regarding activities that can …to be a conspiracy theory.
"We did not approach Mr Nnamdi Kanu for an interview, Nnamdi Kanu through his representatives in Australia approached me, telephoned my television station sometime in May, asking for Mr Nnamdi Kanu to be interviewed on our television station.
"My television station has been voluntarily and I repeat, voluntarily defending the people of Biafra, the people of Ambazonia from the forces that have oppressed them in Africa. Our TV station does not harbour any conspiracy theory, especially from myself regarding the suffering of the people of Ambazonia and the people of Biafra.
"We took interest in the Biafran issue and the Southeastern Nigerian issue because of the millions of videos that were sent to us as an online broadcasting institution.
"Nnamdi Kanu is able to say and I want to repeat, is able to say where who, how he was able to be arrested by Nigerian and other international Agents. If Nnamdi Kanu, who is still alive in a prison in Abuja, the Federal Republic of Nigeria, will point a finger at our station or anybody working with my station or myself, I ask God to take me that day. When Mr Nnamdi Kanu says he ever talked to Dr Matsanga ever since 21st when we last had our interview.
"I want to make it categorically clear that abduction, seduction, kidnap of Kanu will not deter my television station from talking about the ill-treatment, human rights abuses, the poor treatment of the people of Biafra. I am not a Nigerian, I am not a Biafran, I am not paid by any Nigerian to speak my mind. I am a trained, highly trained journalist, investigative journalist worldwide.
"I have worked with a reputable organisation like Sky news, therefore I don't engage myself in activities of the Buhari type of regime. Thank you very much."
Sahara Reporters
Breaking: Court Frees Sunday Ighoho's 12 Aides On Bail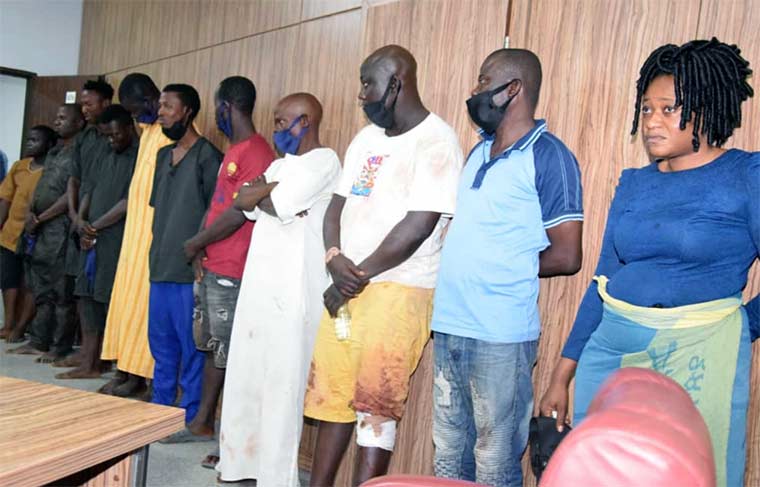 Justice Obiora Egwuatu of the Federal High Court in Abuja has ruled that the detained 12 associates of the advocates for Yoruba nation, Chief Sunday Adeyemo popuplarly known as SundayIgboho be granted bail immediately.
Justice Egwuatu after  entertaining arguments from lawyers to the applicants and the Department of State Services (DSS) that is detaining them ordered that they be released on bail.
Applicants' lawyer, Pelumi Olajengbesi had prayed the court to allow his clients on bail, noting that they have been in DSS' custody for over 30 days.
Justice Egwuatu said that the detainees are entitled to bail by the provisions of the Nigerian law having been held in custody beyond the period stipulated by law.
The judge said that the law even frowned at a situation where citizens' liberty is curtailed under unlawful circumstances.
The suspects were granted bail on various conditions and will remain in the DSS detention until their bail conditions are perfected,Jomog.com reports.
DSS' lawyer, Idowu Awo had earlier said he was not opposed to the court granting bail to eight of the detainees, but would oppose bail for the other four, who were still being investigated in relation to their complicity in Igboho's alleged arm stockpiling offence.
Court Hears Igboho's N5bn Suit Against Malami, DSS Today
The Oyo State High Court sitting in Ibadan has fixed August 4 for the suit filed by Yoruba Nation activist, Chief Sunday Adeyemo, aka Sunday Igboho, for an injunction to stop his arrest.
Igboho had through his counsel, Chief Yomi Aliyyu ( SAN), filed an application before the court asking for N5bn damages for the destruction of his cars and residence in Ibadan during the July 1 raid on his residence by the Department of State Services.
He also asked the court to stop the Attorney General of the Federation, DSS and other security agencies from arresting him or infringing on his fundamental human rights.
Igboho's counsel told our correspondent in a chat that the application would be moved before the court on August 4.
He said, "On August 4, at the High Court 7 of Oyo State, we will moved for an order of interim injunction pending the hearing of the main suit for an order restraining the AGFand DSS from further breach of the applicant's fundamental human rights.
Igboho had prayed for, "An order of injunction restraining the respondents, their agents, privies and associates in other security forces and/or anybody acting on their behalf and/or instructions from arresting, detaining, molesting, harassing and/or in any way interfering with his to personal liberty, freedom of movement of Chief Sunday Adeyemo Sunday Igboho, enjoyment of his property without fear of invasion of his home by the respondents and their agents," among others.
Source: ThePUNCH
Court Orders EFCC To Unfreeze Dokpesi's Account, Release Seized Documents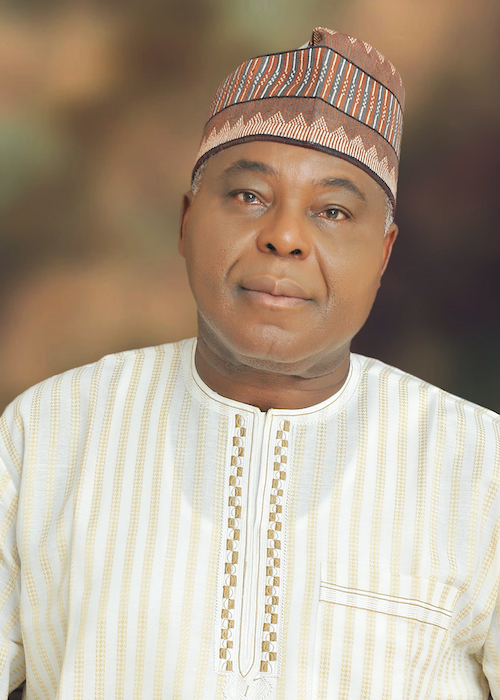 The Chief Judge of the Federal High Court, Abuja, Justice John Tsoho, on Tuesday issued an order unfreezing the N2.1 billion bank account of the founder of Daar Communications Plc, Chief Raymond Dokpesi.
Delivering a ruling in an application filed and argued by Kanu Agabi SAN on behalf of Dokpesi, Justice Tsoho said that the federal government has no basis to put a post no debit order on the account in view of the subsisting and valid order of the Court of Appeal.
Justice Tsoho ordered that the account domiciled at First Bank of Nigeria be immediately unfreezed since the criminal charges, which precipitated the restriction on the account had been dismissed and Dokpesi discharged and acquitted by the Court of Appeal.
Delivering ruling in an application filed and argued by Kanu Agabi SAN, on behalf of Dokpesi, Justice Tsoho said that the Federal Government has no basis to put a post-no-debit order on the account in view of the subsisting and valid order of the Court of Appeal.
Justice Tsoho delivered judgment after taking arguments from Dokpesi's lawyer, Kanu Agabi, SAN and counsel to the Economic and Financial Crimes Commission (EFCC), Oluwaleke Atolagbe.
The Chief Judge held that since the Court of Appeal delivered the judgment that invalidated the criminal charges against Dokpesi, the EFCC had not applied for stay of execution of the judgment.
Justice Tsoho said that in the absence of a stay of execution, his court was bound by law to give effect and implementation to the judgment.
He thereafter ordered that the freeze order and post-no-debit on the account be immediately removed in compliance with the appellate court's decision.
On the claim of EFCC that it has gone on appeal to the Supreme Court, Justice Tsoho held that the notice of appeal filed at the apex court cannot in law stay the execution of the subsisting judgment adding that the anti graft agency ought to have obtained a stay of execution of the judgment.
He also ordered that all documents seized from Dokpesi or voluntarily surrendered to the Federal Government be immediately returned to him.
Atolagbe, in a bid to convince the judge, had drawn the attention of the court that the Department of State Services, DSS, and National Intelligence Agency, NIA, made respondents in the matter, did not appear before the court and as such the court can not make valid order against them.