Bill Cosby Released From Prison After Court Overturns Sexual Assault Conviction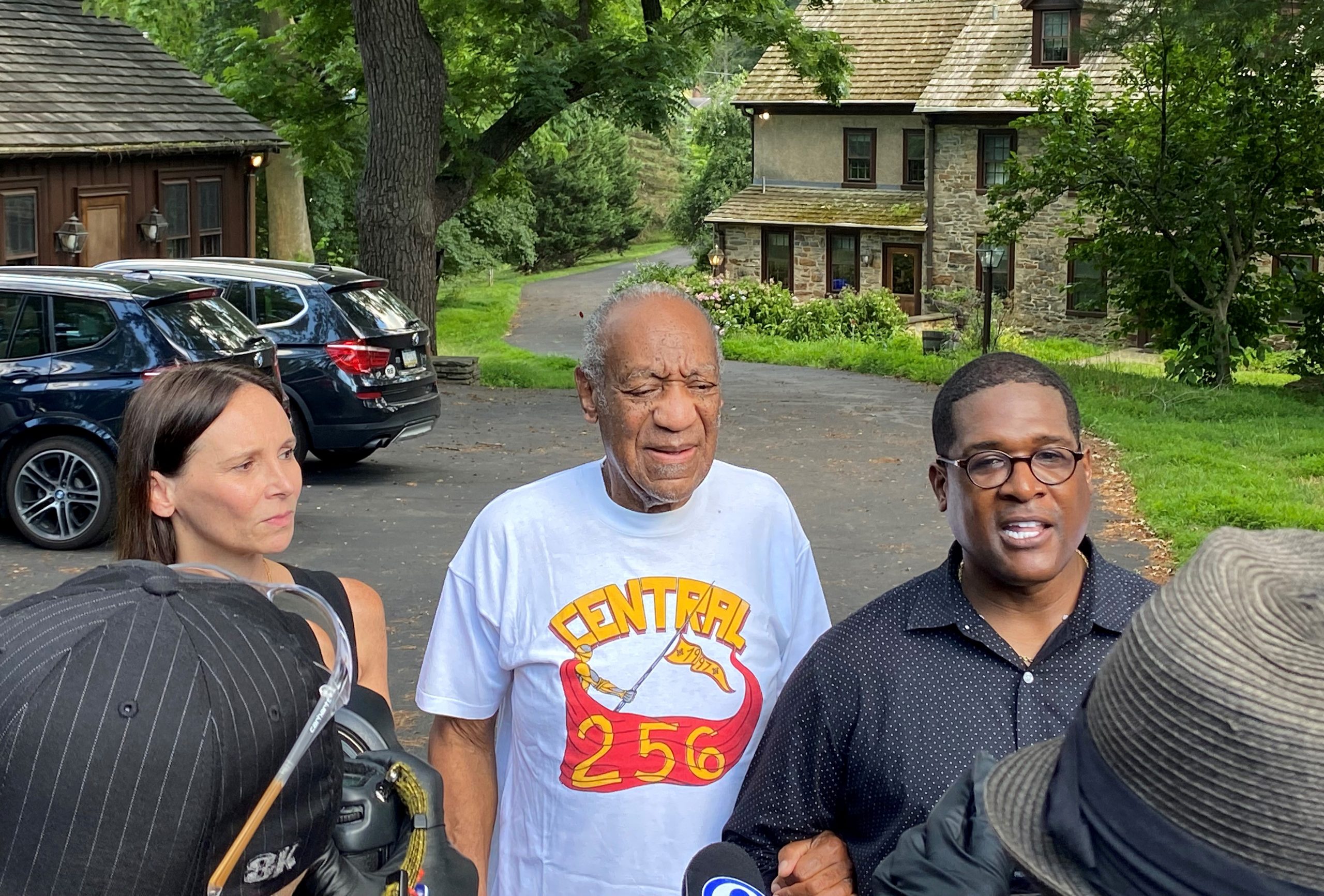 Bill Cosby was freed on Wednesday after nearly three years in prison following a decision by the Pennsylvania Supreme Court to overturn his 2018 conviction on three charges of aggravated indecent assault.
The 83-year-old comedian and actor has long maintained his innocence in the case, which stems from an accusation that he drugged and had sex with a Temple University employee in 2004.
The court ruling on Wednesday resulted from an agreement Mr Cosby struck with a district attorney, Bruce Castor, in 2005 wherein Mr Castor declined to prosecute Mr Cosby in exchange for the comedian's testimony during a civil trial. Mr Cosby served more than two years of a three to 10-year sentence at a state prison near Philadelphia.
Mr Cosby shared a statement on social media: "Thank you to all my fans, supporters and friends who stood by me through this ordeal. I have never changed my stance nor my story. I have always maintained my innocence. Special thanks to the Pennsylvania Supreme Court for upholding the rule of law." The statement included an image of Mr Cosby punching the air.
Mr Cosby "must be discharged, and any future prosecution on these particular charges must be barred," they wrote. "We do not dispute that this remedy is both severe and rare. But it is warranted here, indeed compelled."
Mr Cosby was released on Wednesday afternoon, a short time after the court's decision was made public.
The current district attorney of the jurisdiction where the trial took place, Montgomery County, told ABC News in a statement that Mr Cosby "was found guilty by a jury and now goes free on a procedural issue that is irrelevant to the facts of the crime".
The shocking news comes a year after Mr Cosby's parole was denied after he declined to participate in a sexual violence program conducted in the prison, with his attorneys arguing at the time that participation in such a program would make their client appear guilty.
Mr Castor previously made a name for himself earlier in 2021 as the lead attorney presenting the defense of President Donald Trump during his second Senate impeachment trial.
According to the documents and testimony reviewed by the Court, Mr Castor agreed to not prosecute Mr Cosby after deciding that there was not enough evidence to go further with prosecution, and in the hopes that Mr Cosby would testify at a civil trial without the benefit of Fifth Amendment protections.
During depositions for that trial, Mr Cosby made incriminating statements that led to his subsequent conviction when the criminal case was reopened years later, but the Supreme Court's justices ruled that it didn't matter because of the 2005 decision by Mr Castor not to prosecute.
The high-profile status of Mr Cosby, once known as "America's Dad" and star of the hugely popular and influential 1980s The Cosby Show , drew national attention to the case. In 2015, President Barack Obama commented on the news, telling reporters: "I'll say this, if you give a woman, or a man for that matter, without his or her knowledge, a drug, and then have sex with that person without consent, that's rape. And I think this country, any civilised country, should have no tolerance for rape."
White House press secretary Jen Psaki declined to comment on the case specifically at Wednesday's news briefing, while touting President Joe Biden's belief that women should be heard when they raise claims of sexual misconduct committed by men.
INDEPENDENT
Inside The Colourful BBNaija Season 6 House (PHOTOS)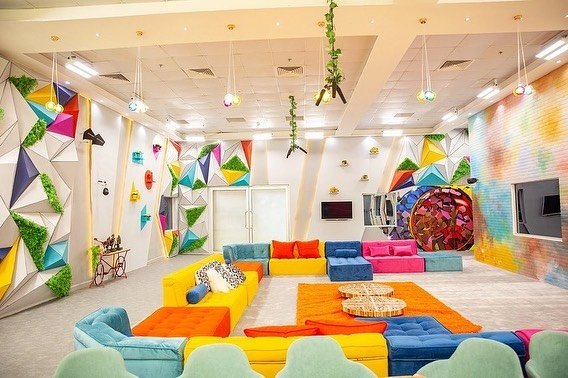 The Big Brother Naija season 6, Shine Ya Eye, begins as the host, Ebuka Obi-Uchendu, took viewers on a tour around the house.
The colourful and exquisite rooms are set to house the BBNaija housemates for this season.
Here are photos of the interior of the house, as seen on the official BBNaija website:
After Queen Naomi Prayed For More Wives, Ooni Of Ife Reportedly Welcomes Secret Baby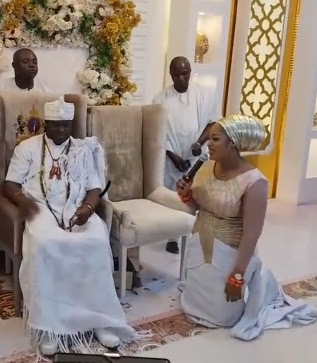 A popular blogger, Gistlover has alleged that the Ooni of Ife, Adeyeye Ogunwusi has secretly welcomed a new baby with another woman, leaving his Queen, Prophetess Silekunola Naomi hurt.
This is coming barely a few months after Prophetess Naomi Silekunola, the Ooni of Ife's wife, Oba Adeyeye Ogwunsi, on 15th April, turned a year older, and a dinner party was held in her honour at the palace.
In a video that emerged online captured the moment the queen was eulogizing her husband and jokingly prayed for the monarch to have more queens while she was giving her vote of thanks.
According to popular Instagram blog, Gist Lover, the Ooni of Ife has other women living in the place with him asides the Queen and the baby was birth by one of them.
The blog claims thus below:
"According to our source, the Ooni of Ife has 3wives in the palace and they want to keep it off social media as Naomi is the only one allowed to use social media as the Queen of Ooni, all other wives were warned severally to meshionu (keep shut). Queen Naomi has not been finding it easy either as she battles several side chics of the King from all angle…All of us at GLB celebrates with the Ooni of Ife on the arrival of his new born. I come in peace."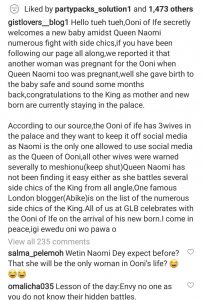 Meanwhile, a few days ago, Queen Silekunola Naomi shared a photo of herself and the Ooni with the caption
"Adorable isn't it? My fine wine.. congratulations on the grand unveiling of Ife Grand Resorts."
Prophetess Silekunola Naomi Ogunwusi, who welcomed a baby boy with the monarch, in November 2020, two years after marriage, recently recounted how the societal pressure made the journey to motherhood difficult for her.
Naomi spoke of the "difficult" experience she had prior to conception during her recent feature on TVC's 'Your View'.
Making reference to her story, the queen said conception becomes tougher for women when they are constantly reminded of their fertility struggles.
"It was like I was supposed to start popping babies almost immediately. The whole world was just looking at me," Naomi said.
"Thank God for a supportive husband, he would always tell me not to bother think it was something I was challenged with from the first day I got married.
Ibidunni Ighodalo's Foundation Raises Approximately N140 Million For 40 Couples.
Dare Ajayi, the brother of the late Ibiduni Ighodalo has announced that over N140million has so far been raised in helping 40 women become mums; a dream that the late business woman nursed before she died.
Making the announcement on his Instagram page moments ago, Dare Ajayi in his birthday message to the late Ibidunni Ighodalo who would have been a year older today, wrote thus:
"My kokoye!
Your last wish was to help 40 couples conceive their own children as part of your 40th birthday celebration a year ago. That was all you wanted !
Remarkably as always, God heard your prayers and the world was moved by the impactful and purposeful life you led.
Your foundation @ibidunniighodalofoundation has raised well over N140,000,000 (one hundred and forty million Naira) and still counting! I mean who raises funds from heaven? Angels only.
We have recorded a few Successful conceptions but we still going on 40!
Your impact even after your demise hasn't diminished. You are still touching lives in absential. I know you are happy and at peace!
I want to celebrate your victory today by thanking everyone who helped us through this period !
For us it is a time of gratitude!
So guys on behalf of this legend !
I want to say a big thank you for making her wish come true! I'ld like to thank everyone who contributed ! From the richest man and woman in Africa to the ones who gave out of nothing but compassion! To those who knew her and those who didn't but were inspired by the exemplary life she led !
From her husband who has kept this dream alive, to the church, pastors, her children , family on both sides, friends, dignitaries, office & domestic staff, media, her colleagues in the event world , her clients , bloggers , influencers, admirers, strangers and ultimately the almighty God for a life well spent.
IBIDUNNI Says THANK YOU
God bless you all! Amen"
Ibidunni Ighodalo (July 1980 – 14 June 2020) was a former beauty queen, an event management expert, a philanthropist, and a co-pastor of Trinity House Church, in Lagos Nigeria.
In 2007, she married Pastor Pastor Ituah Ighodalo of Trinity House Church and both have two adopted children. Mrs Ighodalo was open about her own struggles to conceive, and her passion to help families that are suffering from infertility.
She once narrated in an interview how they struggled to have their own children, visited hospitals and were told by medical doctors that their only option is to seek treatment through assisted reproduction. Ibidun confessed that she had done IVF 11 times and it failed every time, and during the last attempt, she was pregnant with twins. Unfortunately, she lost the pregnancy after three months.
These experiences led her to establish Ibidunni Ighodalo Foundation to create awareness on infertility and provide financial supports for families with such issues to do IVF.
Through the foundation, she has provided grants for couples to undergo IVF, and carried out awareness.
Mrs. Ibidunni died in the early hours of Sunday morning, 14 June 2020 in Port Harcourt, in the eastern Nigeria. Before her death, she was on assignment to set up a COVID-19 isolation centre for the River State government. Ibidunni died about a month before her 40th birthday. She died due to cardiac arrest.