Covid-19: Greece Govt To Give Cash To Youths for Getting Vaccinated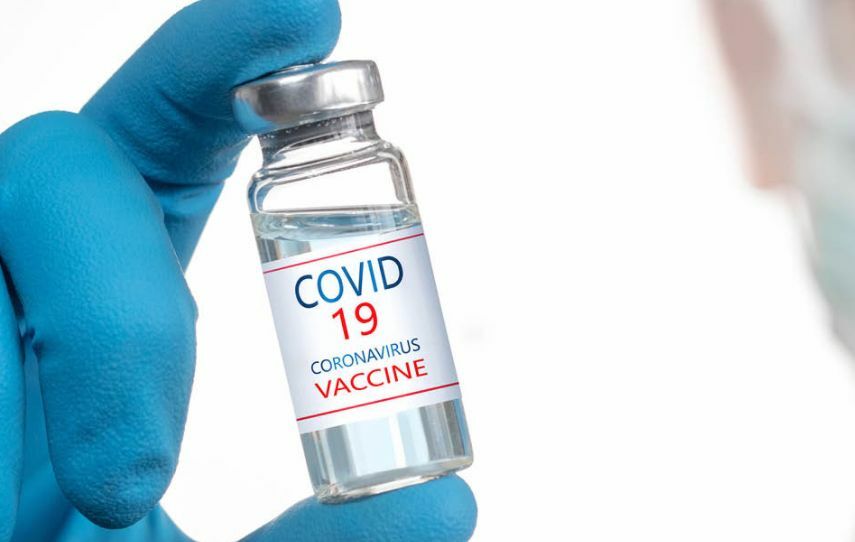 Young people in Greece, who got a covid-19 vaccination will soon not get only protection against COVID-19 but also payment cards.
A 150-euro ($179) payment card is given, as the country seeks to draw in as many for vaccination as possible.
Prime Minister Kyriakos Mitsotakis made the announcement on Monday, when the exercise is opened to approximately 940,000 people aged 18 to 25 in the country.
Up to 141 million euros is being set aside for the drive.
The government hopes to have 60 per cent of Greece's 11-million strong population vaccinated by the end of July.
Dubbed the freedom card, the payment is being couched as a thank you for the young people who have been patient, staying away from crowds during the pandemic in an attempt to stop the virus' transmission.
The money can be used for hotel bookings, ferry tickets, flight tickets, museum visits and concerts.
Mitsotakis noted that even as people head out to enjoy the money, they should be aware of the risks posed by the virus.
"It might be that younger people think they won't get the coronavirus or, if they do, they think they won't get very sick,'' he said.
"But they are then carriers of the virus and help with its spread.''
(dpa/NAN)
Former UK Health Secretary, Matt Hancock Packs Out Of Marital Home After Video Of Him Kissing Aide Went Viral
Former UK Health Secretary, Matt Hancock has been pictured packing his belongings and moving out of his family home after his affair with his aide was exposed.
Matt, who resigned in June after CCTV footage of him kissing his aide was released by The Sun, was seen collecting bags and boxes containing his personal belongings.
Hancock was caught cuddling and kissing his aide Coladangelo in his office at the Department of Health on May 6 – prompting his resignation and the end of his 15-year marriage.
Hancock and Coladangelo, who has three children with her husband Oliver Tress, both left their spouses after their illicit liaison was uncovered.
On Thursday, July 29, Hancock, who was not wearing his wedding ring, was pictured collecting his belongings from his marital home in London.
Former UK Health Secretary, Matt Hancock seen packing out of his marital home after video of him kissing his aide went viral
Witnesses say his wife Martha was handing him the belongings during the visit to their home, The Sun reports.
Former UK Health Secretary, Matt Hancock seen packing out of his marital home after video of him kissing his aide went viral
He arrived at 4pm but she did not let him into the house, with the pair only speaking on the doorstep.
Former UK Health Secretary, Matt Hancock seen packing out of his marital home after video of him kissing his aide went viral
France Condemns Assassination Of Haiti President, Jovenel Moise
France on Wednesday condemned the "cowardly assassination" of Haiti president Jovenel Moise, urging restraint and calm in the Caribbean nation in the wake of his killing.
"All light must be shed on this crime, which takes place in a political and security climate that has severely worsened," said Foreign Minister Jean-Yves Le Drian.
"I urge all those in Haitian politics to act with calm and restraint," he added.
Moise was assassinated and his wife wounded early Wednesday in a gun attack at their private residence, tipping the impoverished and crisis-hit Caribbean nation into a renewed state of political uncertainty.
Interim Prime Minister Claude Joseph declared a "state of siege" and said he was now in charge of the country, urging the public to remain calm while insisting the police and army would ensure public order.
As international outrage and shock spread over the killing, the capital Port-au-Prince was quiet early Wednesday with no extra security forces on patrol, witnesses reported.
"The president was assassinated at his home by foreigners who spoke English and Spanish," Joseph said of the assault that took place around 1:00 am (0500 GMT). "They shot and killed the president, and wounded his wife."
The president's wife Martine was being treated at hospital.
Moise had ruled Haiti, the poorest country in the Americas, by decree, after legislative elections due in 2018 were delayed in the wake of disputes, including on when his own term ends.
In addition to the political chaos, kidnappings for ransom have surged in recent months, reflecting the growing influence of armed gangs in the country.
Haiti also faces chronic poverty and recurrent natural disasters.
Credit: AFP
Over 50 People Dead As Philippine Military Plane Crashes With 96 People Aboard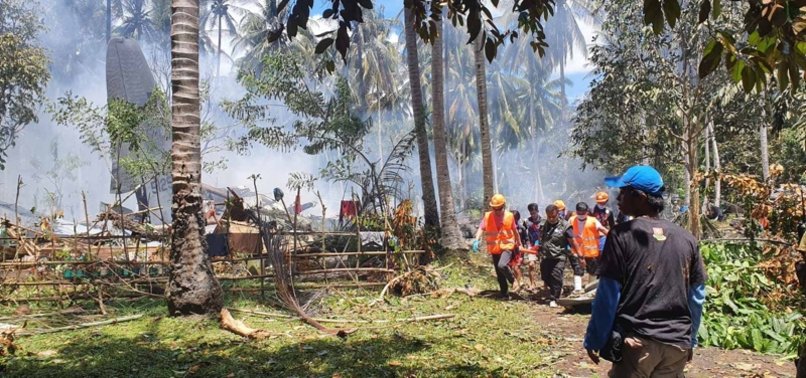 Fifty people have been confirmed dead when a Philippine Air Force plane crashed in the southern Philippines on Sunday.
It is the country's worst military air disaster in decades as the C-130 military plane, transporting troops from Cagayan de Oro, in Mindanao, to Sulu province missed the runway on the island of Jolo, CNN reports.
The news agency cited Armed Forces Chief Cirilito Sobejana saying the plane, which was carrying 96 military personnel and crew, crashed into nearby Patikul village at 11:30 a.m. local time on Sunday.
"Minutes after the crash, troops and civilian volunteers rushed to the site for search and rescue.
"Per eyewitnesses, a number of soldiers were seen jumping out of the aircraft before it hit the ground, sparing them from the explosion caused by the crash," according to a press release by Joint Task Force Sulu.
All victims have now been accounted for. Maj. Gen. Edgard Arevalo, a spokesman for the military said 47 army personnel died, while 49 survived the crash and are being treated in hospitals. Three civilians on the ground were killed and four were injured, Arevalo said.
He added that the soldiers on the flight were fresh graduates and had just completed military training.
An investigative team arrived Monday to look for the plane's flight data recorder and probe what caused the crash.
A similar crash happened recently in Nigeria killing the country's topmost military officers, including its Chief of Army Staff.