Joe Biden In Fresh Trouble As 120 Retired Military Officers Pass Vote Of No Confidence on His Mental Health
A group of more than 120 retired military officers have written President Joe Biden a letter to tell him his election was illegitimate while raising questions about his mental acuity.
The letter talks about former US President Donald Trump's claims of widespread election fraud and comes a day after Rep. Liz Cheney was voted out of the Republican party leadership for criticisms of Trump for still peddling claims of electoral fraud.
The letter from the group which calls itself 'Flag Officers 4 America' and consists of retired military officers including generals and admirals reads:
'Without fair and honest elections that accurately reflect the 'will of the people' our Constitutional Republic is lost,'
'The FBI and Supreme Court must act swiftly when election irregularities are surfaced and not ignore them as was done in 2020,' they wrote.
The letter, called an 'Open Letter from Retired Generals and Admirals,' was first reported by Politico.
The letter buttresses Trump's claims that absentee ballots are not secure.
'Election integrity demands insuring there is one legal vote cast and counted per citizen. Legal votes are identified by State Legislature's approved controls using government IDs, verified signatures, etc,' they write.
'Today, many are calling such commonsense [voter ID] controls "racist" in an attempt to avoid having fair and honest elections. Using racial terms to suppress proof of eligibility is itself a tyrannical intimidation tactic,' they write.
The retired officers raise doubts about Biden's mental capacity – and reference Speaker Nancy Pelosi's move to get assurances about the nuclear codes in the days after the January 6 MAGA riot.
'The mental and physical condition of the Commander in Chief cannot be ignored. He must be able to quickly make accurate national security decisions involving life and limb anywhere, day or night,' they write.
'Recent Democrat leadership's inquiries about nuclear code procedures sends a dangerous national security signal to nuclear armed adversaries, raising the question about who is in charge. We must always have an unquestionable chain of command.'
The group pledged to support and defend the Constitution of the US against all enemies, foreign and domestic.'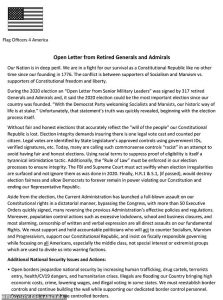 Mystery After Woman Who 'Gave Birth To 10 Babies' Goes Missing As Government Issue Appeal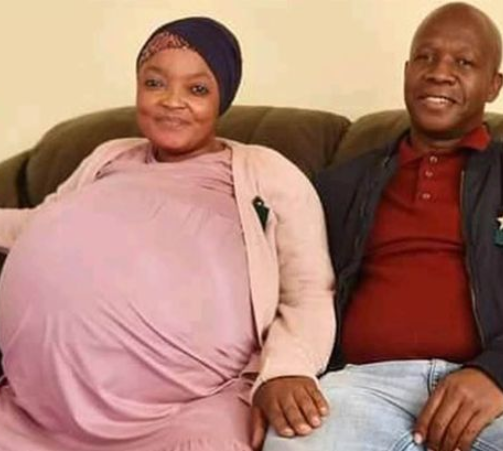 A woman who stunned the world when she reportedly gave birth to ten babies has gone missing, according to the supposed dad of the babies.
Tebogo Tsotetsi says he no longer believes that his girlfriend, Gosiame Thamara Sithole, gave birth to their children.
On June 7 Gosiame became a sensation after it was reported that she gave birth to seven boys and three girls through C-section in Pretoria, South Africa.
Pictures of the babies, who were said to have been conceived naturally and arrived after 29 weeks, and their proud mum were shared online.
But after the government and hospitals questioned the multiple birth, Tebogo Tsotetsi's suspicions grew and he has now concluded that the "decuplets" do not exist.
The disappointed dad released a statement on Tuesday, June 15, apologising for any "inconvenience and embarrassment" and said that his family has "concluded there are no decuplets".
According to News24, a missing person case has been opened to locate the missing woman and bring her home safely.
Tebogo Tsotetsi' statement read: "He (Tsotetsi) made several attempts to visit his girlfriend and the babies but she has failed to disclose her whereabouts and the condition of their babies.
"The current uncertainties and public discourse about the decuplets is of major concern to the family, especially in the absence of any proof of the decuplets existence other than telephonic and WhatsApp messages from the mother.
"The family has resolved and concluded that there are no decuplets born between Tebogo Tsotetsi and Gosiame Sithole, until proven otherwise and wishes to apologise for any inconvenience and embarrassment."
Gosiame and partner Tebogo Tsotets already have a pair of twins together so the additional ten babies would have brought their kids to 12.
Doctors initially believed Gosiame was expecting six babies, and Tebogo said at the time that he found even that unbelievable.
Family spokesman Russell Baloyi told Times Live: "We realised that as messy as the situation was for the country, given the conflicting statements that have been coming out, it's about time we put this thing to rest and work on the facts.
"The whereabouts of the mother are still unknown. In terms of the pregnancy, the reality of it was that the mother was pregnant."
Bloomberg Removes Bill Gates From Billionaire List After Divorce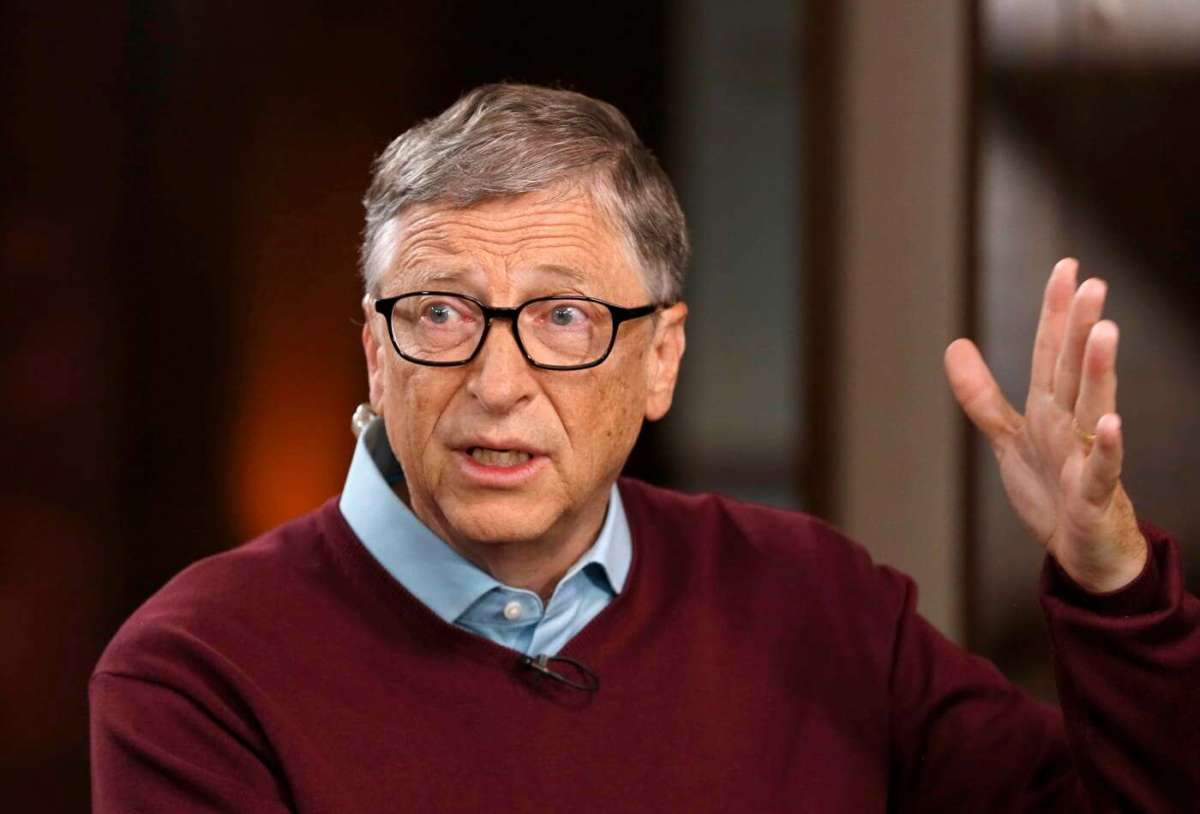 Bill Gates, one of the world's richest men has been removed from Bloomberg's billionaire list after news of his divorce from Melinda Gates.
The business platform took the action shortly after news of Gates divorce to his wife of 27 years went viral.
Before being taken off the list, Gates was fourth on the index with a net worth of $145 billion, having gained over $13 billion in 2021 alone.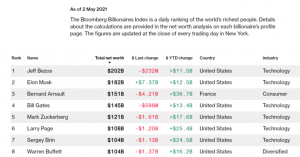 Financial details of their parting ways are not yet clear but Melinda may take half of her estrange husband's wealth.
An unmarried Gates became the youngest American Billionaire in 1987, a record he held until Mark Zuckerberg, the Facebook founder came to the billionaire status in 2007.
He got married to Melinda in 1994, after already being named the richest man in America. They have three children together.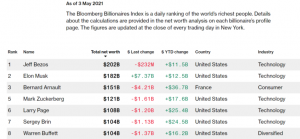 Verizon To Sell Yahoo, AOL For $5bn To Private Equity Firm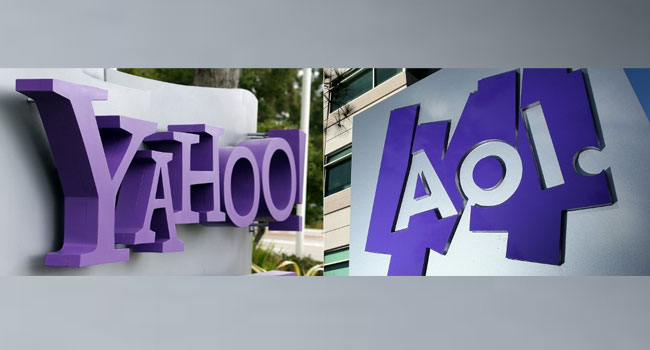 Verizon announced on Monday it was selling faded internet stars Yahoo and AOL to a private equity firm for $5 billion, ending the online media ambitions of the telecoms giant.
The deal with Apollo Global Management also includes the entire Verizon Media unit, including the advertising tech operations of the two brands.
Verizon will retain a 10 percent stake in the company, which will be known as Yahoo going forward and will continue to be led by chief executive Guru Gowrappan, the company said in a statement.
Verizon acquired Yahoo in 2017 for some $4.5 billion, ending the run for one of the storied brands of the early internet. It merged Yahoo into its division with AOL, another star of the early internet era, which Verizon acquired in 2015.
Both AOL and Yahoo lost traction — and lofty market valuations — as internet users shifted to newer platforms such as Google and Facebook.
Verizon had been seeking synergies from Yahoo's massive online presence and its other media operations including news websites TechCrunch and the recently sold Huffington Post.
With Google and Facebook dominating the online ecosystem, "Yahoo didn't do things well and Verizon wasn't able to do much with it," said Roger Kay, analyst at Endpoint Technologies Associates.
"Yahoo was a fully formed entity with its technology, and Verizon couldn't make a bird into a fish."
Kay said it will remain difficult to break the ad-tech "oligopoly" of Google and Facebook, and that prospects were uncertain for the new Yahoo.
"It may be (Apollo) will try to extract something, and put it back on the market," Kay said.
– New opportunities –
Executives at Verizon and Apollo said they saw opportunities for the new Yahoo.
"We are big believers in the growth prospects of Yahoo and the macro tailwinds driving growth in digital media, advertising technology, and consumer internet platforms," said David Sambur, senior partner and co-head of private equity at Apollo.
"Apollo has a long track record of investing in technology and media companies and we look forward to drawing on that experience to help Yahoo continue to thrive."
Hans Vestberg, Verizon's CEO, said the media unit "has done an incredible job turning the business around over the past two and a half years and the growth potential is enormous."
Vestberg added: "The next iteration requires full investment and the right resources. During the strategic review process, Apollo delivered the strongest vision and strategy for the next phase of Verizon Media. I have full confidence that Yahoo will take off in its new home."
Apollo has a wide-ranging investment portfolio including real estate, finance, and consumer brands. In recent years it acquired the Venetian resort in Las Vegas, the Qdoba restaurant chain, and the Fisker electric car company.
Monday's deal marks the latest change in ownership at AOL, whose massive valuation enabled the pioneering internet service firm to close a deal for Time Warner in 2001, which was unwound eight years later.
AOL operated independently, focusing on digital media and news until it was acquired in 2015 by Verizon for $4.4 billion.
AFP