DMX is still alive. Yes, He Is On Life Support- Manager, Steve Rifkind Says
Social media posts paying tribute to DMX broke out on Thursday night, stating that the American rapper passed away at the age of 50 after being taken off life support.
Comedian and actress, Luenell, also helped fuel the rumours when she posted to her stories that her friend was "gone" following his hospitalization for a reported drug overdose that triggered a heart attack last week.
"It is over, my friend is gone," she wrote in the post. "Soar. Join the best that ever did it. RIP DMX."
Clarifying her post, Luenell wrote, "When your spirit leaves and your organs fail you. The body becomes just a shell. One becomes wrapped in the lords arms. That's what 'I' call gone. I'm sorry to all."
A number of celebrities also paid tribute to the rapper believing he had passed away, including T.I's wife Tiny, hip hop artists Amine and Lil Nas X, as well as wrestler Thea Trinidad.
After the confusion over his death, manager Steve Rifkind took to Instagram to share a video message to clarify that DMX is still alive, urging fans to stop posting "RIP" messages for the sake of his family.
Everybody, please stop with the posting with these rumors. DMX is still alive. Yes, he is on life support," a very exhausted Rifkind said to the camera.
He continued: "But, please it's not helping anybody by seeing these false rumors. Let the family relax for a night. You will be hearing a statement from the family sometime tomorrow."
The manager closed, "I've been with DMX for the past three years. So, the only thing I ask is just stop with the rumors. He is still alive and he is on life support. Thank you."
Frank Akpan Narrates How He Killed Job Seeker, Iniubong Umoren (Video)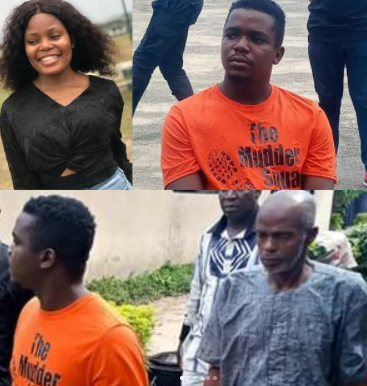 Video of how job seeker Iniubong Umoren was killed by Uduak Frank Akpan has emerged.
Uduak Frank Akpan, the suspected killer of a job seeker, Iniubong Umoren has confessed how he killed his victim while being paraded by the Akwa Ibom State Police Command.
Serial killer Uduak Frank Akpan,  was paraded by the Akwa Ibom State Police Command to dismiss rumour of his death in custody, JomogNews Nigeria reports.
Uduak Frank Akpan who was paraded alongside his father said he killed Iniubong Umoren in self-defense and not intentionally.
His words: "I invited her for a job and I asked her whether she can work in a farm as secretary.
"I told her that I wanted to sleep with her first. She agreed on a condition that I will use condom which I also agreed to. She became furious when I started removing the condom, and she attacked me.
"I was bleeding so I needed to defend myself by hitting her which lead to her death," he said.
However, Andrew Amiengheme, the Akwa Ibom State Police Commissioner, said it was necessary to have the press conference because of the rumour that was going around in the media that the suspect had committed suicide in the cell.
"I don't know anywhere in the world that a suspect will be allowed to use trousers in the cell to the extent of killing himself with it.
"Social media that is supposed to be a tool that will work to the advantage of the police has become something that is working against them," he said.
VIDEO:
Uduak Frank Akpan paraded before the press today….. #JusticeForHinyUmoren pic.twitter.com/h0Luc6eF2A

— EKA (@Lionezz__) May 14, 2021
Breaking: Gunmen Raze Police Division In Abia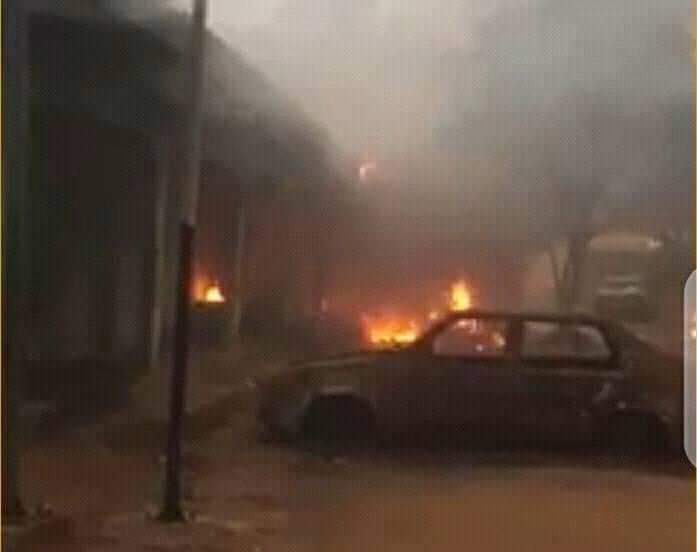 Gunmen have again attacked a police station in Abia State.
Unknown gunmen on Wednesday night attacked Bende police station in Bende local government area of Abia state, razing down the entire building, JomogNews Nigeria reports.
This is about the fourth public facility that has come under attack in the state in the last three days.
It was earlier reported that Ubani police station located along Umuahia-Uzoakoli Road was on Sunday attacked where a number of vehicles were burnt.
Details shortly…
Breaking: FCT Minister Cancels Eid-il-Fitr Prayer Gathering In Abuja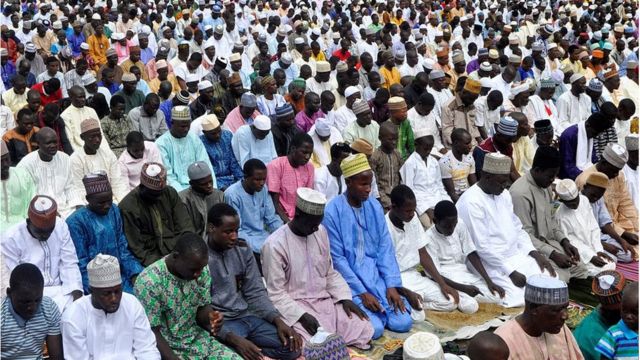 The Minister of Federal Capital Territory, FCT, Mallam Muhammad Musa Bello has disclosed that Eid prayers will not be held at the National Eid prayer ground in Abuja.
Bello, in a press release made available by his Chief Press Secretary, Anthony Ogunleye, on Tuesday, said the decision was in compliance with the COVID-19 renewed restrictions.
He enjoined all worshippers to join the Eid prayers in their neighbourhood and reiterated that indoor worships will only be limited to less than 50 persons.
The minister advised that all COVID-19 guidelines should be adhered to over the third and fourth phase of the pandemic.
"There will be no Eid prayers at the National Eid prayer ground along the Umaru Musa Yar'adua Expressway (Airport Road)," the statement read in part.
"All worshippers are enjoined to hold Eid prayers outdoors within the premises of their neighbourhood Juma'at mosques.
"Indoor worship are to be limited to less than 50% of installed capacity.
"Religious authorities are advised to regulate the flow of people entering and exiting places of worship.
"All non-pharmaceutical intervention protocols of facial coverings, physical distancing and hand washing are to be observed
"All other Eid celebrations and activities should be confined to homes as all public parks, recreation and entertainment centres are to be closed."
Recall that at the Presidential Steering Committee on COVID-19 briefing on Monday, the National Incident Manager, Mukhtar Mohammed announced a nationwide curfew to curb the spread of the virus.