Over 15 Wedding Guests Die As Boat Capsizes In Guinea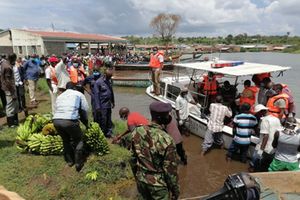 At least 15 wedding guests have died in the West African state of Guinea after an overcrowded dugout canoe sank off the north coast, local officials disclosed.
The group had been travelling to a wedding on an island near Kanfarande when their boat capsized, said a naval officer stationed in Boke, a city some 50 kilometres (30 miles) to the east.
The officer said an unknown number of people had been aboard the boat, with the navy fishing 15 bodies from the ocean on Monday.
"We can't tell you how many people are still in the water," he said.
The government's representative in the Boke region, Hassan Sanoussi Camara, confirmed the death toll of 15 people to AFP.
However, he said the group had been returning home after the wedding when the accident occurred.
AFP was unable to independently confirm the details.
Gassim Camara, a young man from the Kanfarande area who had taken part in the search for survivors, said that 35 people boarded the boat and that 20 had been rescued.
But an official at Kanfarande town hall who gave his name only as Rica said the authorities did not yet know how many were missing.
"We are in shock," he said.
Dugout canoes — or "pirogues" — are a common form of transport between towns along the intricate coastline of northern Guinea and neighbouring Guinea-Bissau.
But accidents aboard these traditional wooden vessels are common.
An official working in Boke's regional government, who declined to be named, said the canoe left when the tide was high and the sea was choppy.
A search operation is ongoing, he added.
AFP
Mystery After Woman Who 'Gave Birth To 10 Babies' Goes Missing As Government Issue Appeal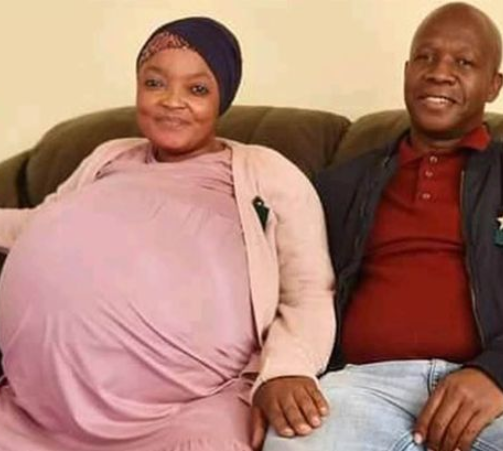 A woman who stunned the world when she reportedly gave birth to ten babies has gone missing, according to the supposed dad of the babies.
Tebogo Tsotetsi says he no longer believes that his girlfriend, Gosiame Thamara Sithole, gave birth to their children.
On June 7 Gosiame became a sensation after it was reported that she gave birth to seven boys and three girls through C-section in Pretoria, South Africa.
Pictures of the babies, who were said to have been conceived naturally and arrived after 29 weeks, and their proud mum were shared online.
But after the government and hospitals questioned the multiple birth, Tebogo Tsotetsi's suspicions grew and he has now concluded that the "decuplets" do not exist.
The disappointed dad released a statement on Tuesday, June 15, apologising for any "inconvenience and embarrassment" and said that his family has "concluded there are no decuplets".
According to News24, a missing person case has been opened to locate the missing woman and bring her home safely.
Tebogo Tsotetsi' statement read: "He (Tsotetsi) made several attempts to visit his girlfriend and the babies but she has failed to disclose her whereabouts and the condition of their babies.
"The current uncertainties and public discourse about the decuplets is of major concern to the family, especially in the absence of any proof of the decuplets existence other than telephonic and WhatsApp messages from the mother.
"The family has resolved and concluded that there are no decuplets born between Tebogo Tsotetsi and Gosiame Sithole, until proven otherwise and wishes to apologise for any inconvenience and embarrassment."
Gosiame and partner Tebogo Tsotets already have a pair of twins together so the additional ten babies would have brought their kids to 12.
Doctors initially believed Gosiame was expecting six babies, and Tebogo said at the time that he found even that unbelievable.
Family spokesman Russell Baloyi told Times Live: "We realised that as messy as the situation was for the country, given the conflicting statements that have been coming out, it's about time we put this thing to rest and work on the facts.
"The whereabouts of the mother are still unknown. In terms of the pregnancy, the reality of it was that the mother was pregnant."
Joe Biden In Fresh Trouble As 120 Retired Military Officers Pass Vote Of No Confidence on His Mental Health
A group of more than 120 retired military officers have written President Joe Biden a letter to tell him his election was illegitimate while raising questions about his mental acuity.
The letter talks about former US President Donald Trump's claims of widespread election fraud and comes a day after Rep. Liz Cheney was voted out of the Republican party leadership for criticisms of Trump for still peddling claims of electoral fraud.
The letter from the group which calls itself 'Flag Officers 4 America' and consists of retired military officers including generals and admirals reads:
'Without fair and honest elections that accurately reflect the 'will of the people' our Constitutional Republic is lost,'
'The FBI and Supreme Court must act swiftly when election irregularities are surfaced and not ignore them as was done in 2020,' they wrote.
The letter, called an 'Open Letter from Retired Generals and Admirals,' was first reported by Politico.
The letter buttresses Trump's claims that absentee ballots are not secure.
'Election integrity demands insuring there is one legal vote cast and counted per citizen. Legal votes are identified by State Legislature's approved controls using government IDs, verified signatures, etc,' they write.
'Today, many are calling such commonsense [voter ID] controls "racist" in an attempt to avoid having fair and honest elections. Using racial terms to suppress proof of eligibility is itself a tyrannical intimidation tactic,' they write.
The retired officers raise doubts about Biden's mental capacity – and reference Speaker Nancy Pelosi's move to get assurances about the nuclear codes in the days after the January 6 MAGA riot.
'The mental and physical condition of the Commander in Chief cannot be ignored. He must be able to quickly make accurate national security decisions involving life and limb anywhere, day or night,' they write.
'Recent Democrat leadership's inquiries about nuclear code procedures sends a dangerous national security signal to nuclear armed adversaries, raising the question about who is in charge. We must always have an unquestionable chain of command.'
The group pledged to support and defend the Constitution of the US against all enemies, foreign and domestic.'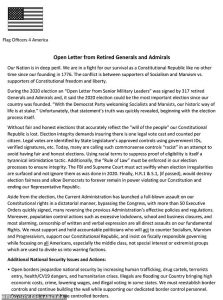 Bloomberg Removes Bill Gates From Billionaire List After Divorce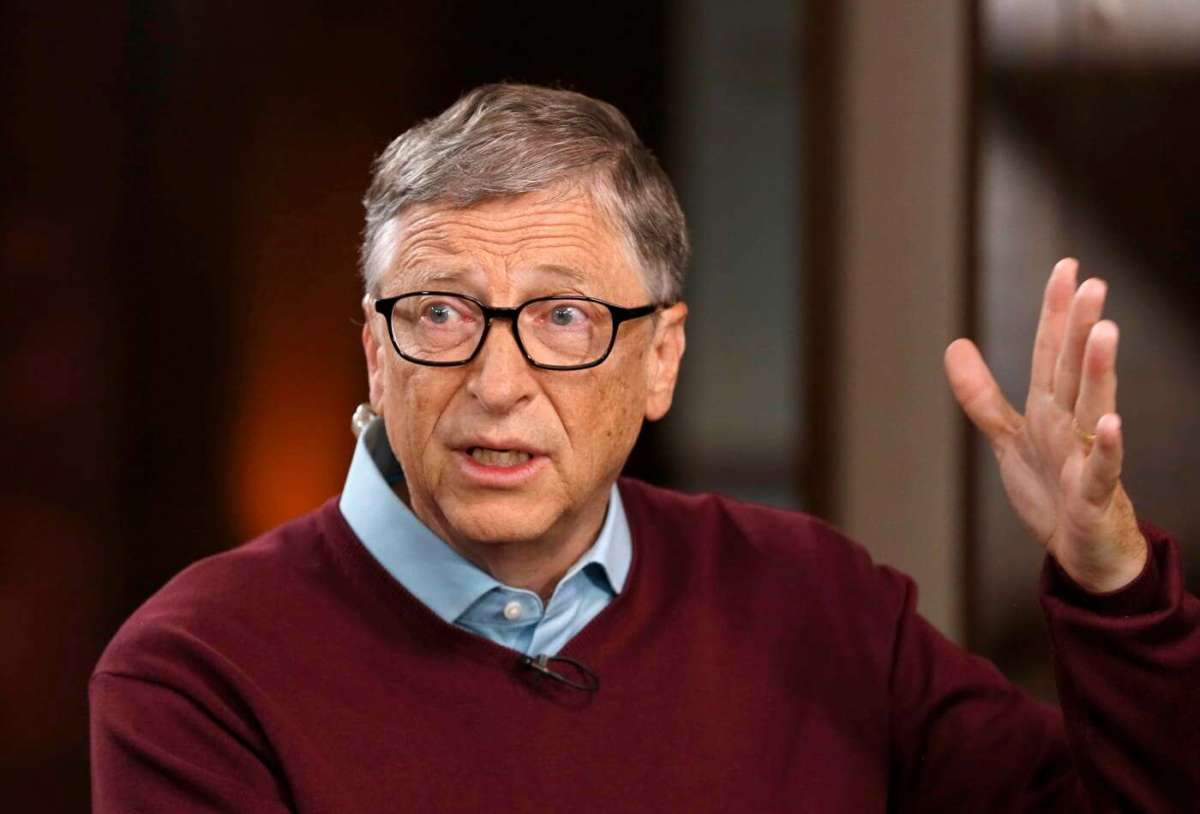 Bill Gates, one of the world's richest men has been removed from Bloomberg's billionaire list after news of his divorce from Melinda Gates.
The business platform took the action shortly after news of Gates divorce to his wife of 27 years went viral.
Before being taken off the list, Gates was fourth on the index with a net worth of $145 billion, having gained over $13 billion in 2021 alone.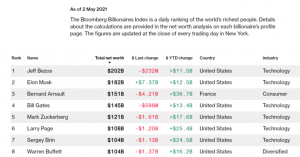 Financial details of their parting ways are not yet clear but Melinda may take half of her estrange husband's wealth.
An unmarried Gates became the youngest American Billionaire in 1987, a record he held until Mark Zuckerberg, the Facebook founder came to the billionaire status in 2007.
He got married to Melinda in 1994, after already being named the richest man in America. They have three children together.