Kindly Take This Post Down', Amara Kanu Reacts To Osaze Odemwingie's Post
Amara Kanu, has reacted to Osaze Odemwingie's post after he called her out for disturbing his phone with messages.
The wife of Nigerian football legend, Nwankwo Kanu, Amara Kanu, has reacted to Osaze Odemwingie's post after he called her out for disturbing his phone with messages.
Retired Nigerian professional footballer, Osaze Odemwingie took to Instagram to accuse Kanu Nwankwo's wife, Amara Kanu of sliding into his DM and "chasing" him "relentlessly" for a chat.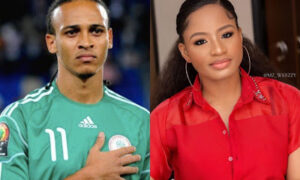 Amara has begged him to take the post down.
Osaze had earlier slammed Amara saying he doesn't talk to people's wives and also said she has failed as a mother.
He shared a photo of Amara Kanu with her son lying on a hospital bed then went on to warn Amara Kanu that "destruction is upon her" for sliding into his DM.
He added that "it is not our culture to message another man without your husband" and accused her son of "fake Christianity" because of the hand sign he was making.
Osaze wrote:
The reason why Nigeria is in this state. Too many want to be like America. God turned his back at america as things stand.
Destruction is upon her. How can a wife of a legend like @kingkanu4 be chasing me for a chat relentlessly ( check ur DM check your DM ) na by force ? @amarakanu.
Your husband has my number and it's not in our culture to msg another man without asking your husband. Moreover u r wearing arsenal kit and he can ask them for advice about knee surgery because he also suffered from similar issues.
Your son can't have a cross on his neck and make those hand signs. That's fake Christianity if you didn't know ok. Our people selling their own to conform to African American.
Those there have been modified by Hollywood and are no more Africans. They don't even want to associate with Africa with their billions in accounts. How many of them visited Africa in the last 50 years ? Shouldn't NBA all star match take place in Nigeria at least once? Shouldn't they be interested to know where their ancestors came from ? Set your own trend Naija u r more special than
America. #prayfornigeria #naija #nigeria @amarakanu why why why Amara ( Delailah). We love our strong man Papilo. Wash your hands well oh. And most importantly your hearts as I am preaching to many now. Nigeria ?? is more precious to God than America ??
In another post, Osaze Peter Odemwingie wrote: "@amarakanu If your hello can't be public it's probably not just a hello. Mine is #nigeria #naija LUKE 10:19."
Nigerians reacted, calling Osaze out and telling him that he could easily have called Kanu Nwankwo to talk things through, rather than posting it on Instagram.
Amara Kanu reacted by leaving a comment under Osaze's post.
She wrote: "@odemwingie_81 oh no no no. Kindly take this post down. @kingkanu4 is fully aware of this. We want to talk to you as a family."
While reacting directly under Osaze's post, Amara begged him to pull down the post and also said her husband, Kanu knows she sent him a DM.
Some women have however been supporting Amara asking Osaze to share the DM as they know it can't be more than an HELLO.
Iyabo Ojo Releases Full Chat With Yomi Fabiyi To Show Real Picture Of Their Conversation
Iyabo Ojo has released her full chat with Yomi Fabiyi to show her followers that the part he shared, where she was apologizing to him, doesn't show the full picture.
In the chats shared by Yomi, Iyabo apologized for exposing him to cyberbullies. Yomi said it's his proof that she admitted to cyberbullying and he threatened her (read here).
But in the full chat released by Iyabo, it shows Yomi telling her about the "kind regard" he has for her and said he will be the last one to "come for your words or post".
He told her he was hurt that she called him out for his words in a video where his utterances gave the impression that he was leaning towards supporting Baba Ijesha.
"When you see the video, knowing how much I value you, you should call me before attacking my stance," Yomi told Iyabo and added that her post made people subject him to cyberbullying.
This is the point when Iyabo then said she was sorry he was cyberbullied but reiterated that she will keep speaking for the victim.
After sharing the full chat, Iyabo warned Yomi Fabiyi that she's not the one to mess with. She warned him that he can't make peace with her on WhatsApp then go online to use her name to chase clout.
See the full chat below.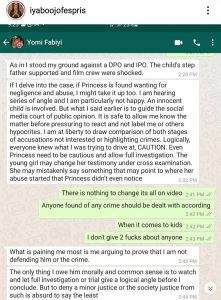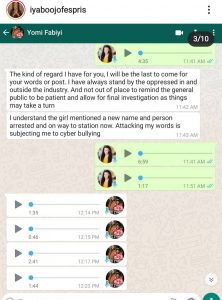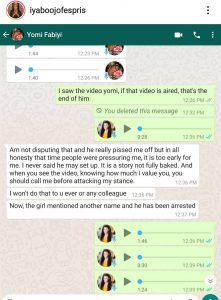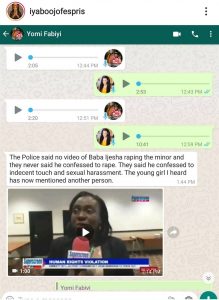 Leke Adeboye, RCCG Men Shave Their Heads To Honour Late Pastor D (Video)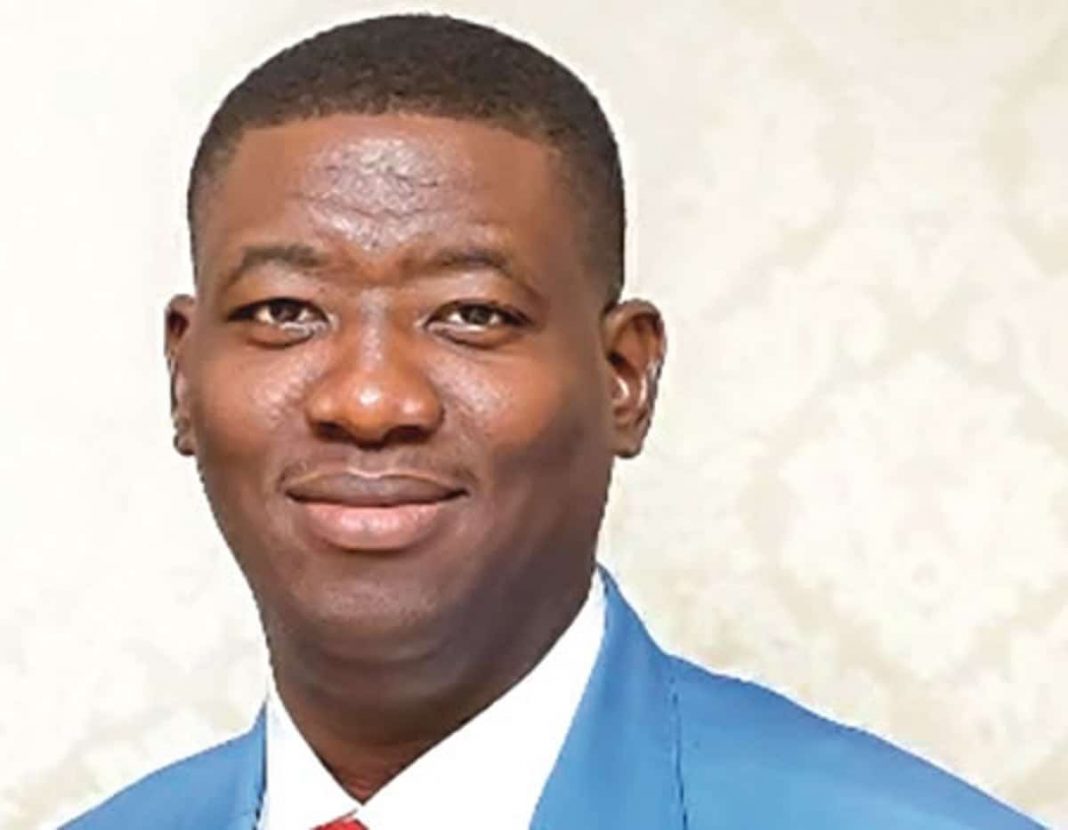 Leke Adeboye and a host of other RCCG men mentored by late Pastor Dare Adeboye have shaved their heads in honour of the late man of God.
JomogNews Nigeria got the video clip shared by Pastor Leke Adeboye after he shaved his head in honour of his late brother who died almost a week ago.
This online news medium broke the news of the death of Pastor Dare Adeboye during the course of last week.
JomogNews gathered that other young men mentored by late Pastor Dare Adeboye have also gone ahead to honour the latter by shaving their heads.
Details later….
25-Year-Old Malian Woman Gives Birth To Nonuplets, 5 Girls And 4 Boys (Video)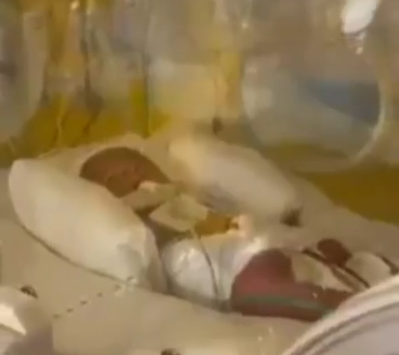 A 25-year-old woman from Mali gave birth nonuplets, five girls and four boys, in Morocco on Tuesday, May 4, according to the country's health ministry.
Mali's government flew Halima Cisse to Morocco for better care on March 30.
She was initially believed to have been carrying septuplets, according to ultrasounds conducted in Morocco and Mali.
Mali's health ministry said in a statement that Cisse gave birth to five girls and four boys by Caesarean section.
"The mother and babies are doing well so far," Mali's Health Minister Fanta Siby told AFP, adding that she had been kept informed by the Malian doctor who accompanied Cisse to Morocco.
They are due to return home in several weeks' time, she added.
Doctors had been concerned about Cisse's health, according to local press reports, as well as her babies' chances of survival.
Mali's health ministry said that ultrasound examinations conducted in both Mali and Morocco had suggested that Cisse was carrying seven babies.
Siby offered her congratulations to "the medical teams of Mali and Morocco, whose professionalism is at the origin of the happy outcome of this pregnancy"
Watch a video showing the babies and their mother at the hospital below…