Joe Biden To Appoint Nigerian-American, As Deputy Minister Of Finance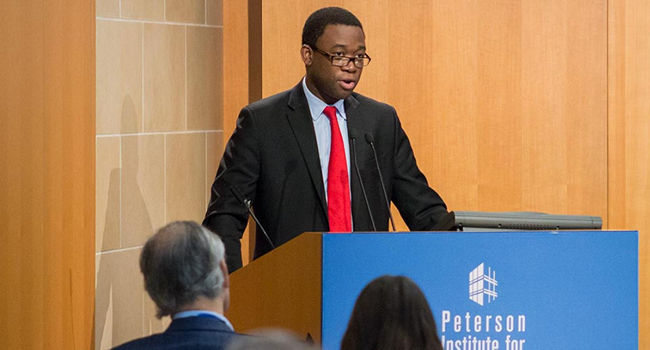 United States President-elect, Joe Biden, has selected a Nigerian-born attorney, Adewale 'Wally' Adeyemo, as the Deputy Treasury Secretary.
Adewale "Wally" Adeyemo, a Nigerian-born Attorney, who is a former senior international economic adviser during the Obama administration, will serve under former Federal Reserve Chair Janet Yellen, who Biden plans to appoint to lead the US Treasury Department, Jomog News Nigeria reports.
His appointment is one of many key cabinet positions Biden is expected to announce in the coming days.
Adewale Adeyemo is currently the President of the Obama Foundation.
Before his appointment into the Obama administration, Adeyemo worked as an editor at the Hamilton Project, then served as senior advisor and deputy chief of staff to Jack Lew in the United States Department of Treasury.
He later worked as the chief negotiator for the Trans-Pacific Partnership and also served as the first chief of staff of the Consumer Financial Protection Bureau under Elizabeth Warren.
In 2015, he was appointed to concurrently serve as Deputy National Security Advisor for International Economics and deputy director of the National Economic Council.
Born in Nigeria, Adeyemo was raised in California where he obtained a bachelor's degree before proceeding to Yale Law School for his legal education. He is 39 years old.
Adeyemo, appointed as the president of the Obama Foundation in 2019, will work with Janet Yellen, nominee for the position of treasury secretary, according to The Wall Street Journal.
The Nigerian-American had served in the administration of former president Obama as deputy national security adviser (NSA) for international economics.
He is reputed to have helped the US combat the global economic recession of 2008.
Biden's economic team are mostly people who had served in the administration of Obama.
They reportedly played key roles in tackling the financial crisis that hit the US under the Obama presidency.
Adeyemo has held several management positions at the US department of the treasury, including senior adviser and deputy chief of staff — a position he held for about three years.
He is currently on the boards of Golden State Opportunity Foundation and Aspen Strategy Group, among others.
Adeyemo is a graduate of the University of California, Berkeley and Yale Law School. While at Yale, he was the co-director, project on law and education for the university.
According to Politico, Biden is also expected to name Cecilia Rouse, an African American economist at Princeton University, to lead the Council of Economic Advisers.
Nigerian woman allegedly shot dead by her Italian husband after she filed for divorce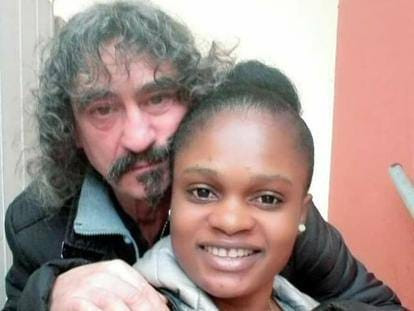 A 31-year-old Nigerian woman, Amenze Rita, has allegedly been shot dead by her husband in Italy.
Amenze was killed in front of her colleagues in the parking lot of Mf Mushroom, a company where she worked on Friday morning, September 10, in Noventa Vicentina.
It was gathered that the suspect, Pierangelo Pellizzar, 61, laid an ambush for the deeased at about 7:30am and shot her four times, killing her instantly.
After killing Amenze, he reportedly escaped from the crime scene aboard a grey Cherokee Jeep which was later found abandoned at his brother's house.
However, the carabinieri are currently on hunt for the suspect, who is said to armed and dangerous.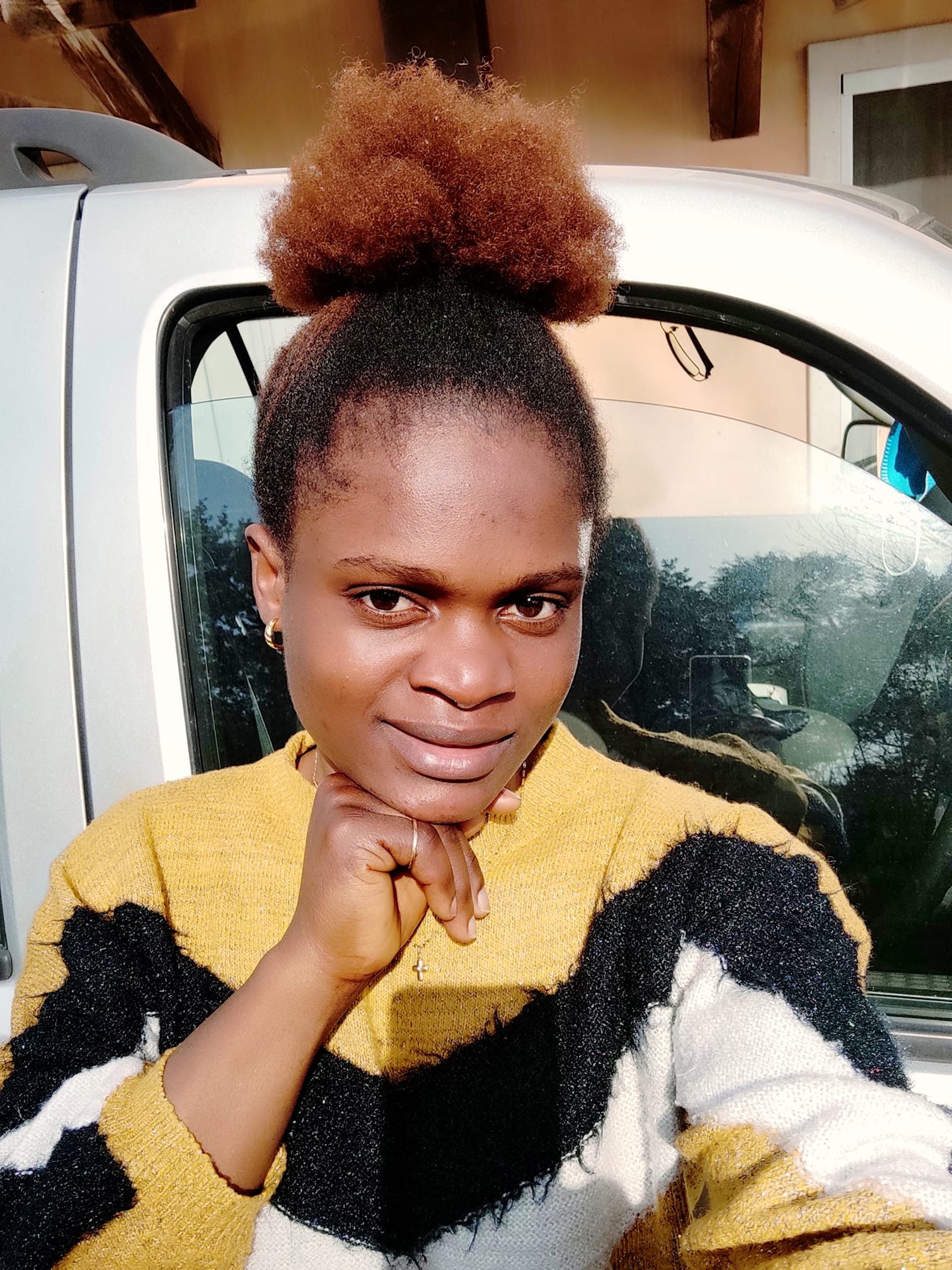 Italian media are reporting that Amenze was killed because she filed for a divorce after she returned from Nigeria a week ago.
It was further gathered that late Amenze arrived in Italy in 2017 through Libya and got married to an Italian man in 2018.
Afghanistan: What Taliban Did To US Forces' Military Equipment In Kandahar
Afghanistan: What Taliban Did To US Forces' Military Equipment In Kandahar
Taliban forces and their allies have paraded captured military equipment in the city of Kandahar on Wednesday.
Photos from the event show Humvees, multi-purpose trucks, and even a Black Hawk helicopter.
The Taliban captured an arsenal of weaponry when it defeated the Afghan army and overran Afghanistan.
See more stories on Insider's business page.
The Taliban held a military parade in the southern city of Kandahar on Wednesday, showing off American-made weapons of war captured when the group defeated the Afghan army and overran the country, according to multiple reports.
Taliban fighters flew their white-and-black flag atop US-made Humvees, multi-purpose trucks, and armored vehicles.
In addition to the military vehicles, the parade also featured what appear to be captured police vehicles.
The group even had a captured Black Hawk helicopter adorned with its flag fly over the event, CNN reported.
When Taliban forces, many of whom were outfitted with what looks like American-made weapons and gear, entered Hamid Karzai International Airport in Kabul on Tuesday following the end of evacuation operations there and the departure of the last US forces, they found abandoned ground vehicles and aircraft.
The US military insists that these assets were permanently disabled, and videos that surfaced online suggest this was the case.
They can look at them, they can walk around," Pentagon press secretary John Kirby told CNN. "But they can't fly them. They can't operate them."
Restating remarks made by Gen. Kenneth F. McKenzie, head of US Central Command, on Monday, he said that the military made sure all the military ground vehicles and aircraft that were left at the airport were "unusable."
But while assets left behind at the airport in Kabul may be inoperable, there is an arsenal of rifles, military gear, and vehicles that the Taliban seized from the Afghan army – which the US spent billions of dollars arming and equipping – that is still operational, as was demonstrated at the victory parade in Kandahar.
The Biden administration has come under fire for its handling of the rapid Afghanistan pullout, including the fall of US-made weapons into the hands of the Taliban, which the administration has acknowledged.
"We don't have a complete picture, obviously, of where every article of defense materials has gone, but certainly a fair amount of it has fallen into the hands of the Taliban," Jake Sullivan, the White House national security advisor, said just a few days after the fall of the Afghan capital.
The administration has also faced criticism for not anticipating the collapse of the Afghan army, forfeiting strategic positions like Bagram Air Base, and not acting fast enough to evacuate US citizens and vulnerable Afghans.
Though the Taliban managed to capture an arsenal of weapons, not all of it will be operational for long if the group is unable to develop the capabilities to adequately maintain them.
Afghan Women Can Study At University But Not In Same Room As Men; Says Taliban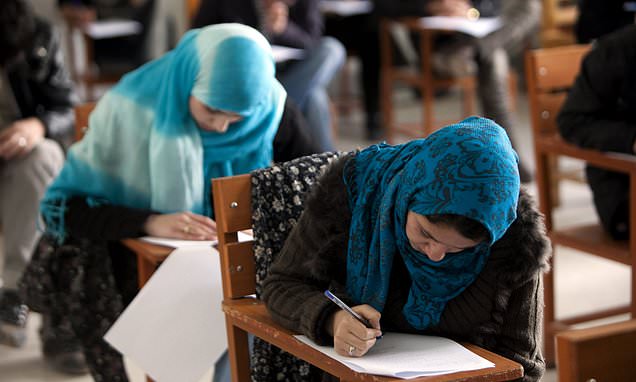 The Taliban has declared that Afghan women will be allowed to study at university, but not in the same room as men.
The group's acting higher education minister also said that male teachers will not be permitted to teach female students under new rules.
The announcement comes amid concerns that Afghanistan's return to Taliban rule will curb progress made towards women's rights.
But the group has been reassuring Afghan citizens and the international community that it will not return to severely restricting the rights of women, as it did during its previous rule, but many doubt the militants' sincerity on this issue.
'The people of Afghanistan will continue their higher education in the light of Sharia law in safety without being in a mixed male and female environment,' Abul Baqi Haqqani, the Taliban's acting minister for higher education, said in a meeting on Sunday, adding: 'men will not be allowed to teach girls.'
Afghan women can study at university but not in the same room as men, Taliban declare
Haqqani also explained that changes would be made to the curriculum to 'create a reasonable and Islamic curriculum that is in line with our Islamic, national and historical values, and, on the other hand, be able to compete with other countries'.
Under former president Ashraf Ghani, whose government was toppled when the Taliban seized Kabul on August 15, the rights of women and girls were extended, allowing many to study and work.
The owners of private universities have objected to the separation of male and female students and said that there are not enough female teachers to facilitate segregated learning, according to Taliban Watch, an independent group of human rights researchers.
Others, including journalist Bashir Ahmad Gwakh, have pointed out that the move will 'effectively deprive girls from higher education because universities cannot afford it nor there are[sic] enough human resources'.